The 8 Best Face Masks for Hiking
Protect yourself and your fellow hikers with these comfortable, trail-ready masks.
Heading out the door? Read this article on the new Outside+ app available now on iOS devices for members! Download the app.
It's autumn, but trails across the country are still busier than in normal times. And while COVID doesn't spread nearly as easily outdoors as it does indoors, wearing a mask is still one of the most effective ways to protect yourself and others on crowded trails. Not all masks are up to the task, though, so we've rounded up the best models for keeping you safe and breathing easy in the outdoors. 
We tested each mask on the Tent Ridge Horseshoe Trail near Canmore, Alberta. This loop has about 2500 feet of gain in 6.8 miles; we hiked it on a day that reached 77°F at its warmest.
When you make a purchase through our site, we may earn a commission. 
Outdoor Research Face Mask Kit
Breathability (4/5): It was easy to breathe in this polyester mask during the consistent, steep climb on Tent Ridge. The material also wicked sweaty away quickly as temps climbed later in the day.
Comfort (4/5): This mask offers a customizable fit thanks to adjustable ear loops and a wire over the bridge of the nose that you can conform to your face. An included, removable air filter does make contact with your nose and mouth, though, and is more coarse than the polyester material. Because of the face-hugging nose wire, we found that the mask doesn't fog sunglasses as much as other models we tested.
Features (5/5): The kit comes with a storage pouch and a pack of three polypropylene filters that the manufacturer claims block more than 95 percent of viruses, bacteria, and airborne particles. The mask is also treated with an antimicrobial coating, which can withstand up to 30 machine washes. $20; Buy the Outdoor Research Face Mask Kit now

Mystery Ranch Street Mask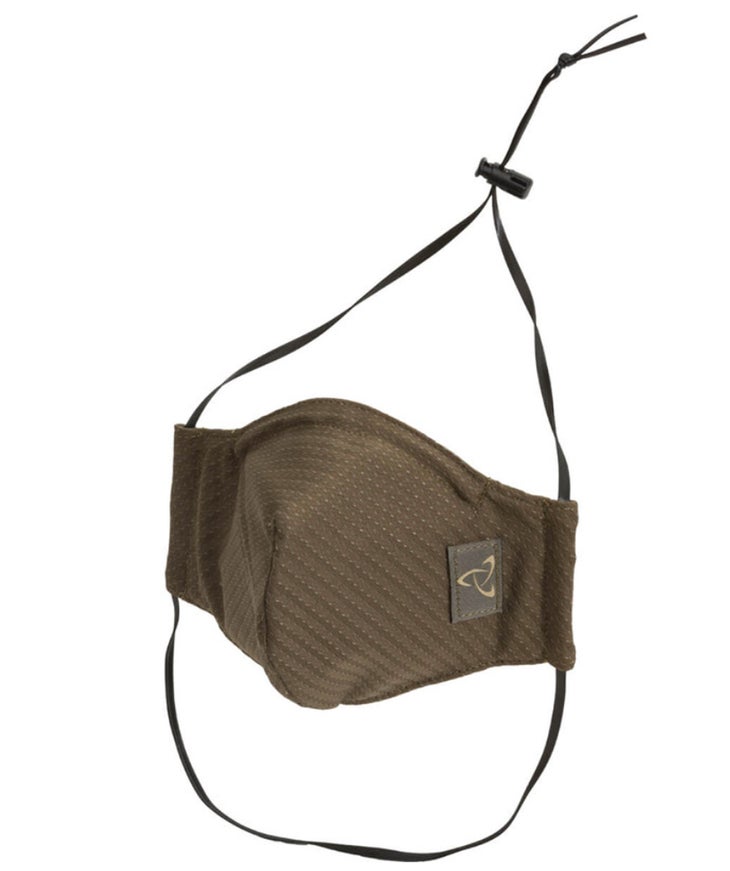 Breathability (2/5): Because the Street Mask's polyester blend material is a bit thicker than other masks in the test, it traps more air and heat. This model is best-suited for shorter trails and mild-to-moderate activity.
Comfort ( 4/5): The interior is made from a polyester blend that feels ultrasoft on skin and wicks away moisture well. This mask provides a close fit on the sides due to a cord-lock adjustment that allows you to easily tighten it in your preferred position. It is also designed to have extra fabric in the front of the mask so that it avoids contact with your lips (creating a kind of air pocket), while the bendable nose piece ensures minimal fog if you're wearing glasses.
Features (3/5): This mask attaches to the face via two behind-the-head straps. Unlike masks with ear loops, you can let the Street Mask hang from your neck when you don't need it by simply bringing the top strap down, making it a great just-in-case choice for less-crowded trails. $16; Buy the Mystery Ranch Street Mask now

BUFF Filter Mask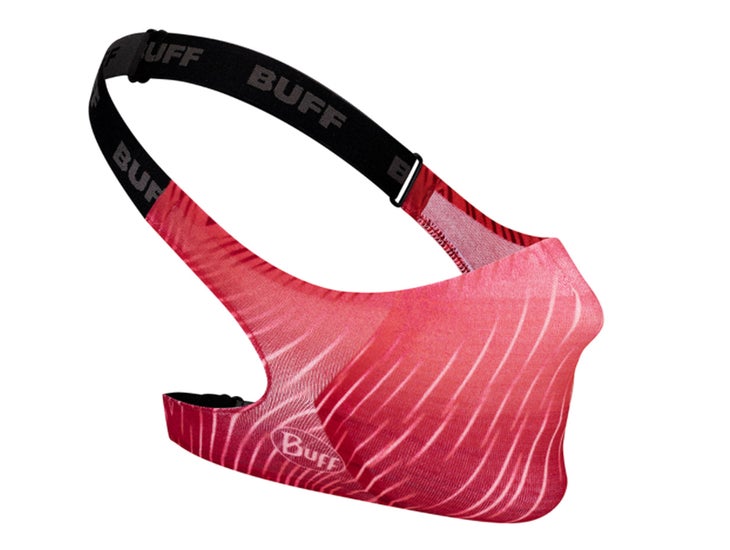 Breathability (5/5): Trail runners and fast-paced hikers will love this airy mask. It's thinner than any mask we tested, and the four-way stretch fabric breathed exceptionally well even when temps reached almost 80°F while we hit the steepest sections of the route on Tent Ridge.
Comfort (5/5): The mask has adjustable elastic bands that loop around your head for a customized fit, the fabric dries quickly even when you are breathing heavily, and it doesn't fog your glasses. The material is also soft and stretchy, and feels natural despite the snug fit.
Features (4/5): This mask won't just protect against germs: With a UPF 50+ rating it will keep your face from getting sunburned, too. It also comes with five replacement filters that offer 98 percent bacterial filtration efficiency. Note: Make sure to run this mask on a delicate cycle in the wash. $29; Buy the BUFF Filter Mask now
Sunday Afternoons UVShield Cool Face Mask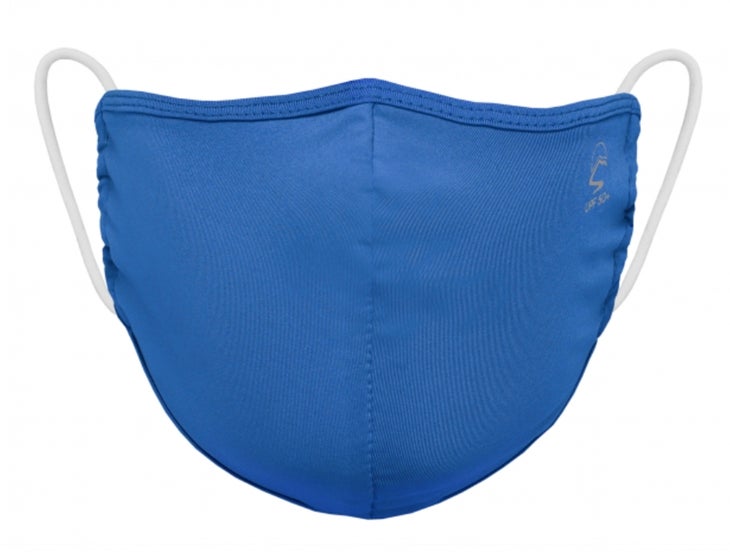 Breathability (3/5): This number from Sunday Afternoons works best during moderate aerobic activity. While the mask performed well during most of our hike in Alberta, we wished for a bit more airflow during the toughest sections sections.
Comfort (2/5): The UVShield Cool Face Mask isn't as customizable as other masks in the test, and has non-adjustable ear loops. Sunglasses can also get a bit foggy when wearing the mask because there is no nose bridge. The polyester/spandex fabric also began to cling to our lips when we breathed heavily, likely due to a tiny bit of excess material in the front.
Features (3/5): This mask has a comfortable, soft mesh liner and (like the BUFF Filter Mask) offers UPF 50+ sun protection. We found that the fabric does counteract some heat buildup, and kept our faces mostly dry. $12; Buy the Sunday Afternoons UVShield Cool Face Mask now
Maloja Reusable Mask Uni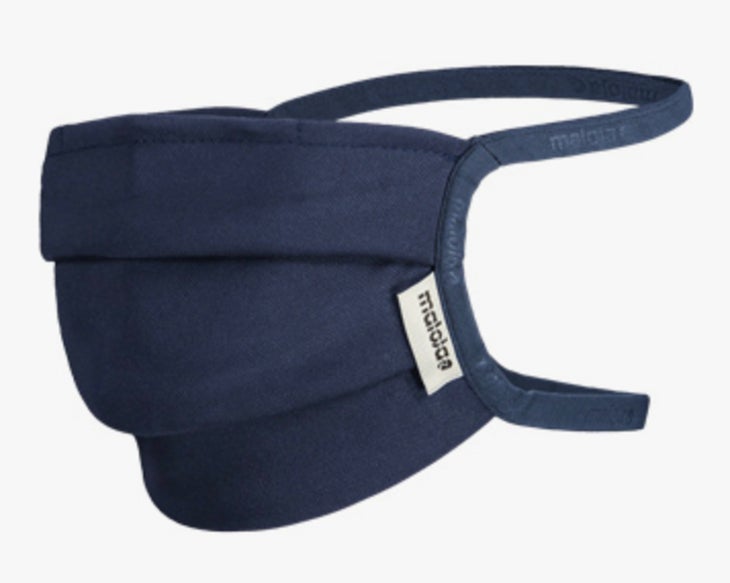 Breathability (2/5): This mask is made from three layers of polyester material, which put it on the lower end of the breathabilty scale. We'd recommend wearing it during leisurely outings rather than fast-and-light missions.
Comfort (4/5): The Uni has lots of smart details. The triple-layered fabric may not be that breathable, but they filter tiny water droplets well. The mask also has an adjustable nose wire and elastic straps that go around your head and neck. Plus, it fits comfortably over or under a cap and causes minimal fogging, though the non-adjustable straps require a bit of work to dial in. 
Features (4/5): The mask is coated with an antimicrobial finish that lasts for 20 washes and reduces viruses by 99 percent in two hours, according to the manufacturer. $12; Buy the Maloja Resuable Mask Uni now
KEEN Together Mask
Breathability (2/5): Sometimes, simple is all you need. If you're looking to go on a leisurely hike without too much incline, this mask has you covered. It's the only fully cotton mask we tested, and while less-breathable than polyester models we tested is relatively breathable for a cotton model.
Comfort (4/5): The mask is made of two layers of fabric and has adjustable ear loops. Because it's so easy to adjust, you'll feel comfortable wearing it with any type of headwear, from a baseball cap to a beanie in the cooler months. However, because this mask has lower breathability and no nose wire, it can fog up your glasses a bit. 
Features (2/5): This is a minimalist mask, but at $16 for a pack of two it's a great value buy. $16; Buy the KEEN Together Mask now
Kitsbow Wake ProTech Reusable Face Mask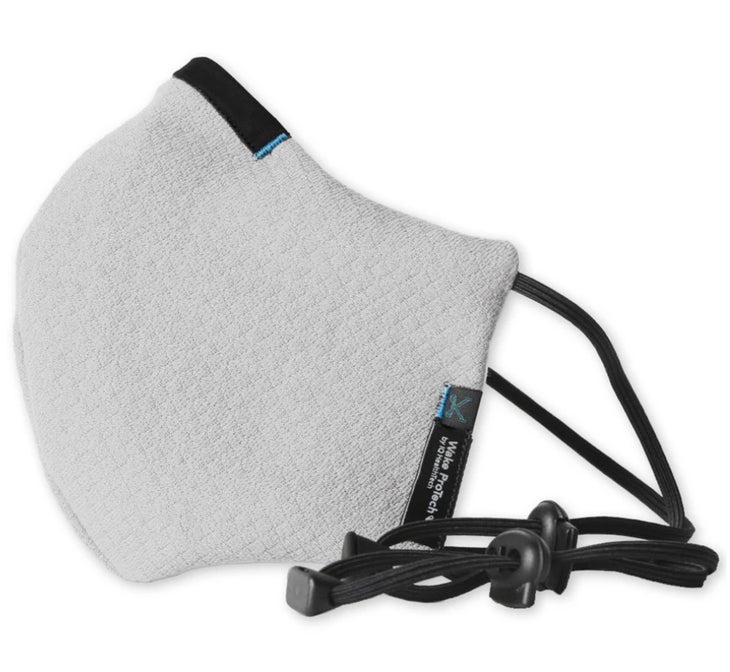 Breathability (4/5): Although this mask is relatively thick, with three layers of fabric, it boasts impressive breathability due to a structured air pocket that allows for heat to easily dissipate. It's great for a longer hikes, and we'd recommend it for high-intensity activities.
Comfort (4/5): The fabric of this mask feels smooth on your face but the cord-lock adjustments are bulky under a hat. Because of the structured nose bridge, this mask doesn't create much fog if you're wearing glasses.
Features (2/5): This mask comes in six different sizes (XS-XXL), so you can pick the one that fits you best.  A sewn-in, HEPA-type filter offers increased safety. $30; Buy the Kitsbow Wake ProTech Reusable Face Mask now
Headsweats Reversible Elite Face Mask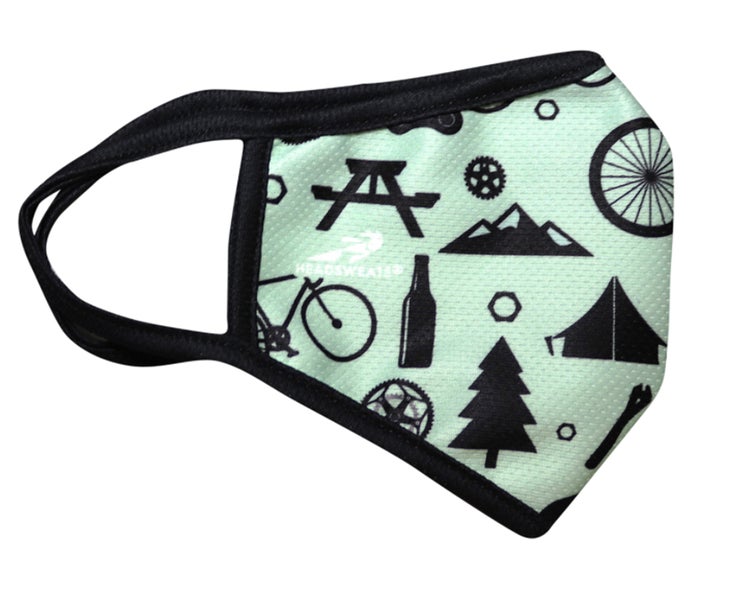 Breathability (2/5): Made from three layers of polyester, this mask offers so-so breathability. If breathing hard is in your future, opt for something else.
Comfort (3/5): The moisture-wicking, triple-layer construction pulls condensation away from your skin. It fits easily with any type of headwear, doesn't fog your glasses (due to relatively a loose fit), and the material is water-resistant. Since the earloops are one size, you may need to get creative to customize the fit.
Features (2/5): Out of all the masks we tested, this one has the highest number of prints and colors to choose from. Besides that, it's a simple and straightforward product. $13; Buy the Headsweats Reversible Elite Face Mask now