The 5 Best Recovery Shoes for Backpackers
Your feet deserve a little downtime. Pamper them with these 5 post-hike pairs.
Heading out the door? Read this article on the new Outside+ app available now on iOS devices for members! Download the app.
After a long trail race, a weekend spent toting a backpack, or even just 8 hours on your feet, the last thing you want to do is keep your dogs strapped into the shoes that have gotten you to the end of the day. But tossing on a pair of flip-flops comes with its own problems: In a 2008 study, researchers at Auburn University found that unsupportive flip-flops can permanently alter wearers' gaits and cause a decomposition of proper posture. 
But recovery shoes and sandals that utilize shock-absorbing foam, supportive footbeds, and a low heel-toe drop ensure that your feet are comfy and protected. Podiatrists commend styles with low heel-toe drop, plush EVA cushioning, and memory-foam footbeds to offset force on metatarsophalangeal joints. 
So regardless of if you love stiff hiking boots or swear by minimalist trail runners when you're out on the trail, kicking back and getting some quality cushioning under your feet after high-load activities can be the difference in recovering well or not. These 5 BACKPACKER-tested and -approved pairs are as good for you as they feel.
UGG Tasman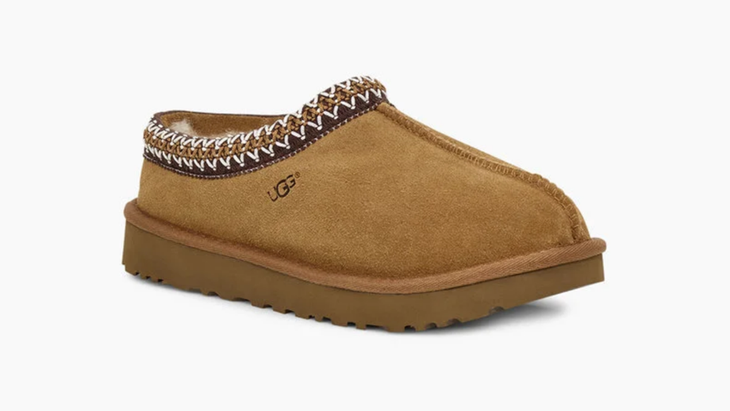 The UGG Tasman is the most durable open-heel slipper we've tested to date. The sheepskin lining is much warmer than the Teva Ember (these are best reserved for temperatures below 45 degrees) and held its loft longer than synthetic pile. And boy, are they comfortable: the widened toe box allows toes to splay and feet to have breathing room. The rubber outsole is surprisingly thick—which provides necessary shock absorption from hard surfaces—and the toe piece tapers upwards to give your foot a natural rocking motion while striding. The Tasman has the chops to last for years to come and is a worthy investment for the price tag. The only con: the Tasmans aren't water-resistant, so we recommend investing in a treatment spray before taking them out on their first camping or skiing adventure. Buy UGG Tasman now for $100
Teva Ember Mid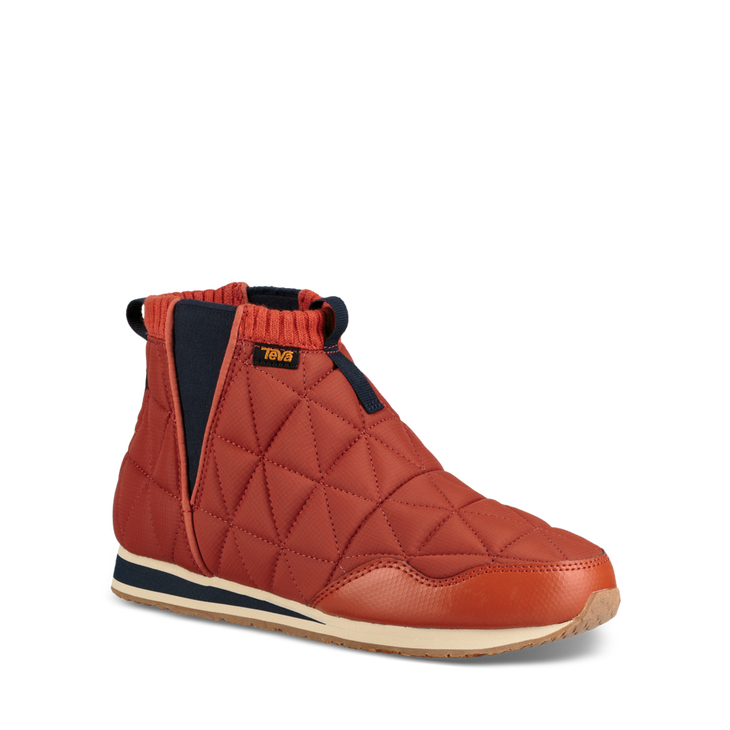 Launched August 15, this midtop version of the original Ember moc is just in time for fall camping season, when you can't get away with sandals at the campsite. The cozy quilted upper hugs feet without constricting, and the PU-cushioned footbed sitting atop an EVA foam midsole feels supportive but light underfoot. Plus, with the rubber tread and supportive ankle-height, they're rugged enough to handle desert canyon campsites in the fall just as well as snowy ski resort parking lots in the winter. On a recent trip to Montana (where temps were already dropping into the 40's at night), they kept one tester's feet toasty and protected from off-trail trail obstacles while stashing the bear canister away from camp. "I felt secure in the shoes, but I still had enough room in the mocs to wiggle my toes and not feel cramped," she wrote. Buy Teva Ember Mid for $90
Hoka Ora Recovery Slide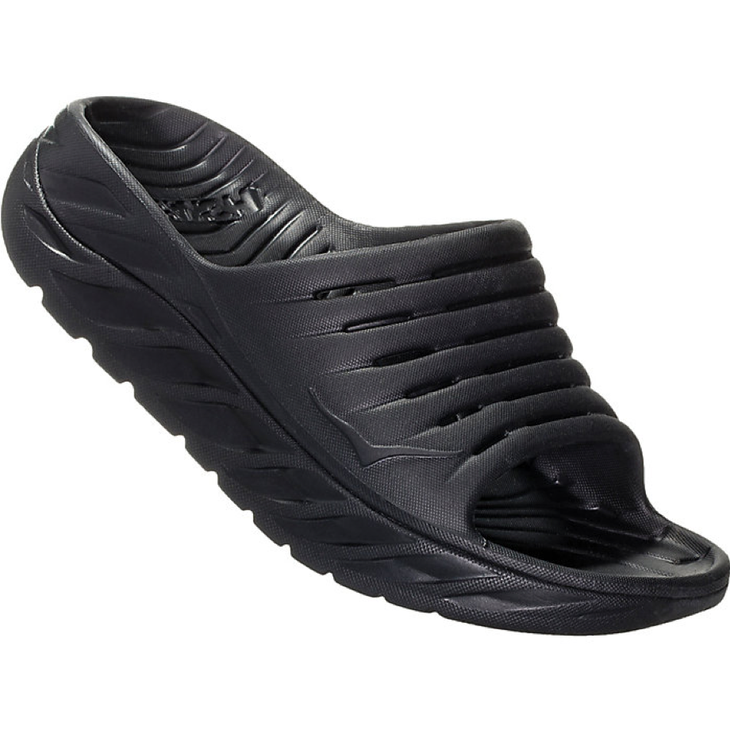 The unstable rocker sole that defines the Ora Recovery sandal has proven to promote recovery of muscle damage in academic research, and we can vouch for their findings. Our testers spent long days out on multi-pitch climbs, trails, and burly ridge scrambles, and the Hoka Ora Recovery brought our feet back to life afterward. The stacked EVA midsole features a stable, shock-absorbing layer topped with a super-cush soft top that feels like a cloud as soon as you step in. And that legendary rocker shape allowed for a natural gait, even when sore muscles had testers hobbling around, while the 6-milimeter heel-toe drop allowed some alleviation of pressure from tight calves. "I wear these around the house, to and from the climbing gym, and after I get down from the mountains," one tester wrote. "They're the most comfortable shoe I've ever worn." Buy Hoka Ora Recovery Slide for $50
Oofos Original Sport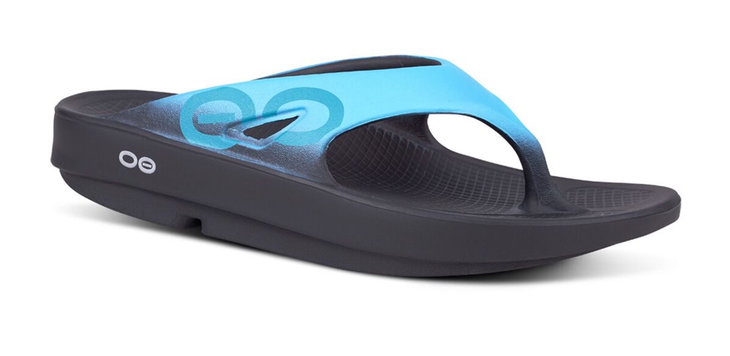 In lab tests, the Oofos OOriginal Sport absorbed more impact than traditional footwear—meaning they can significantly reduce stress on your feet and joints post-activity. "I run 50-70 miles per week and am susceptible to lower back pain while I train at higher mileage," one Utah tester noted. "But after wearing these after each run, I don't find myself readjusting constantly or contemplating spending the money on a massage just to make my back feel better. These are shockingly comfortable and have made an obvious impact on my posture post-run." Proprietary foam and a patented rocker design mean that you won't get the benefits of these shoes in any other brand. Buy Oofos Ooriginal Sport now for $60
Hari Mari Pier and Meadows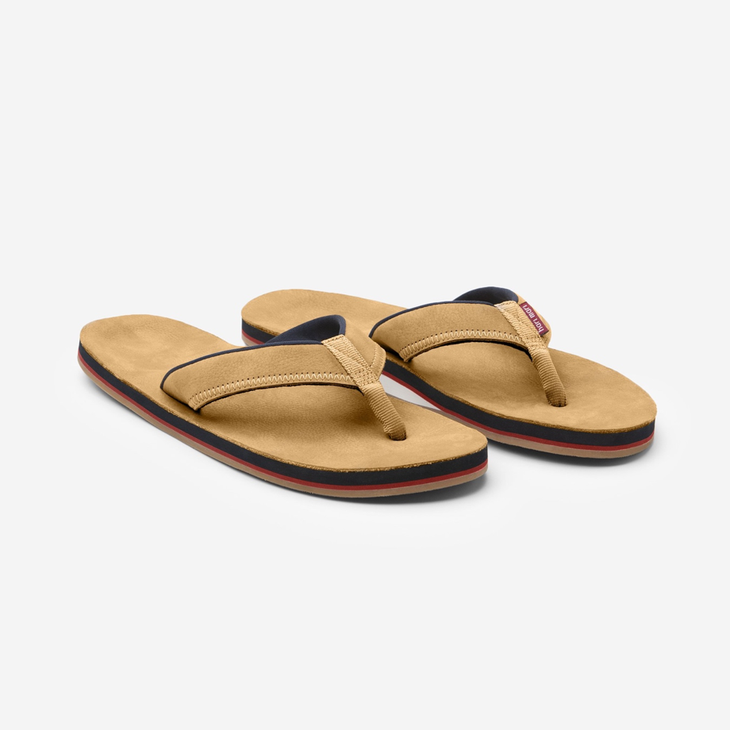 For all the flip-flop diehards out there who want a comfortable sandal that doesn't look like a foamy plastic foot pillow, meet Hari Mari's Meadows (women's) and Pier (men's) nubuck leather sandals. Constructed with memory foam in the footbeds to give you more support than traditional flip-flops, Hari Maris are the sneakier version of a recovery sandal. The flip-flops have a patented memory-foam wrapped toe piece, which reduces abrasion. And because the patented memory foam in the sandals is meant to form to the unique shape of your foot, the Pier and Meadows models get more comfortable the more you wear them. Buy Pier now for $75 / Buy Meadows now for $70