The 4 Best Sunglasses of 2018
Protect your peepers with the best sunglasses of the year.
Heading out the door? Read this article on the new Outside+ app available now on iOS devices for members! Download the app.
For backpackers, sunglasses aren't just a fashion accessory. They're essential protect from UV rays that can harm your eyes. But the best sunglasses of the year aren't just good protection: they're good-looking, light, and durable, too. 
ZEAL Incline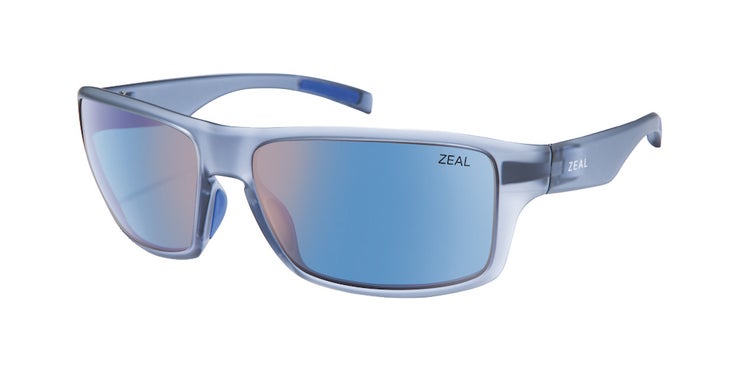 Our take The mark of great sunglasses? You forget you're wearing them, which is what happened every time we donned the Incline. Like other ZEALs, the resin in the sporty, wraparound frame is made of castor beans, a fast-growing, renewable resource. But unlike others, it's made with the company's latest thin-injection process, which slices the weight in half, without affecting durability. 
"I don't baby my glasses, but these held up fine to drops and rough packing," one tester says. Bonus: The Horizon Blue lens—also plant-based—enhances blues and greens, which we appreciated on a three-day canoe trip on the super-lush Whanganui River in New Zealand. (The Incline is also available in dark gray and copper tints, but we didn't test them.)
Trail cred "They sit lightly on my face with zero pressure points," a tester says. "On a five-day trip on the Green River through Canyonlands National Park, Utah, we had nothing but sunshine and I appreciated the all-day comfort." Buy Zeal Optics Incline Now
$149; 0.8 oz.
Oakley Crossrange Patch PRIZM Ruby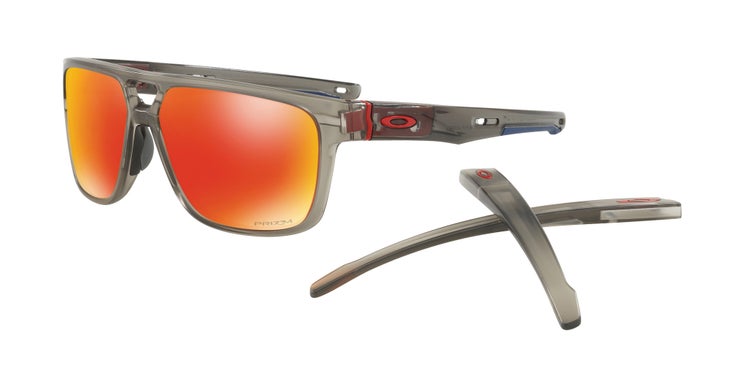 Our take All sunglasses block light, but not all of them improve vision. That's the benefit of the Prizm lens, which filters out specific wavelengths to enhance contrast. Think about it like the difference between a natural rainbow, where the colors fuse into a spectrum, versus a drawing of one with more pronounced color blocking. With the Prizm Ruby lens, Oakley essentially does the same by strategically censoring wavelengths on the color spectrum to create more contrast and boost earthy tones, like browns and greens. "It's like putting an Instagram filter on your vision," one tester says. "Every workaday below-treeline trail looks like the Hoh Rain Forest." Note: The Crossrange Patch frames come with interchangeable temples—one sporty (pictured) and one lifestyle.
Trail cred "The better contrast improved my reaction times on downhill sections," one Aspen-based mountain biker says. Buy Oakley Crossrange Patch PRIZM Ruby Now
$183; 1.2 oz.
Sunski Navarros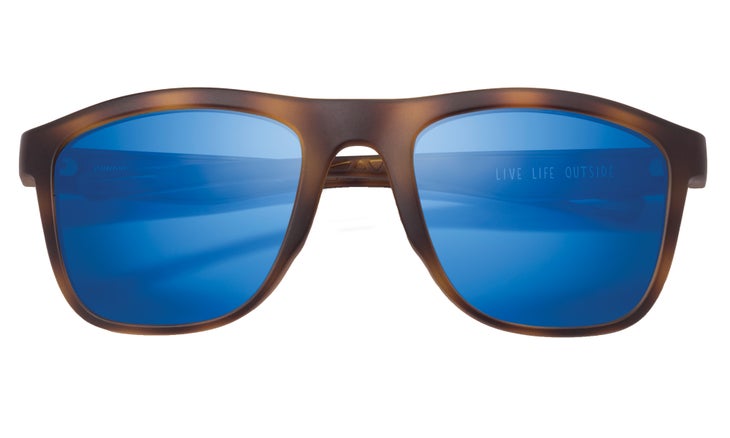 Our take Protect your peepers, look good, and save a Benjamin to spend on other gear in this issue. We've tested other bargain shades—but none with polarized lenses, wrapped frames, and throw-'em-in-your-pack durability like the Navarros. The shades feature Sunski's most technical design to date: Channels on the nose bridge allow for airflow, while cutouts in the arms let us attach sunglasses retainers. Fair warning: You're not going to get super contrast and clarity as with more expensive models, but testers found the oversized lenses perfectly adequate for sunny day-hikes in Colorado's Front Range
and even an above-treeline mission on Peak 6 in Breckenridge. (They're available with dark-gray or blue lens tints.)
Trail cred "The angled temples hug my head without pressuring my ears or pinching my skull," one tester says. "They stayed comfortable—and in place—on trail runs in the Boulder, Colorado, foothills." Buy Sunski Navarros Now
$58; 1 oz.
Smith Lowdown 2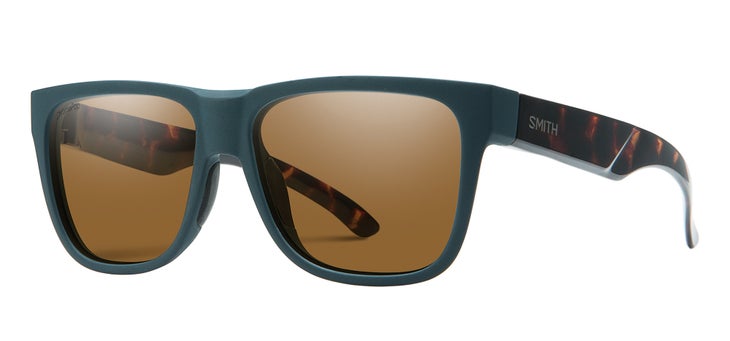 Our take Get high performance in a low-tech look with the Lowdown 2. These wayfarers feature Smith's ChromaPop lens tech, which filters out the muddled colors you think you see where blue, green, and red light waves intersect. (It's a similar concept to the Oakley Prizm, left, but though our testers praised ChromaPop's clarity, they thought Prizm offered better contrast.) Nice touch: Nose and temple grips get tackier when wet, keeping the shades in place when you sweat, which our tester appreciated on mountain bike rides and snowboard missions in Colorado. But don't expect massive coverage; the flat, rectangular lenses still let in a lot of peripheral light.
Trail cred "The anti-scratch coating works," our tester says. "These shades didn't have any scuffs on them after a few rocky tumbles on my snowboard." Buy Smith Lowdown 2 Now
$169; 1.1 oz.
OWNER'S MANUAL
Keep a microfiber cloth in your pack's hipbelt pouch or your shell's chest pocket: Weight and space are negligible, and it's the only thing that can reliably clean gummed-up lenses without scratching them.
If you spend a lot of time above treeline or on the water, get a pair with darker lenses (3 to 20 percent visual light transmission). Glasses with 21 to 40 VLT are good all-around workhorses.
No case? Ultralight protection: Keep glasses on top of your head, tucked in the neckline of your shirt, or inside a tent pocket when not in use.