The 4 Best Knives and Multitools of 2018
From fixed-blade knives to versatile multitools, these are the top tools for backpackers.
Heading out the door? Read this article on the new Outside+ app available now on iOS devices for members! Download the app.
CRKT Homefront EDC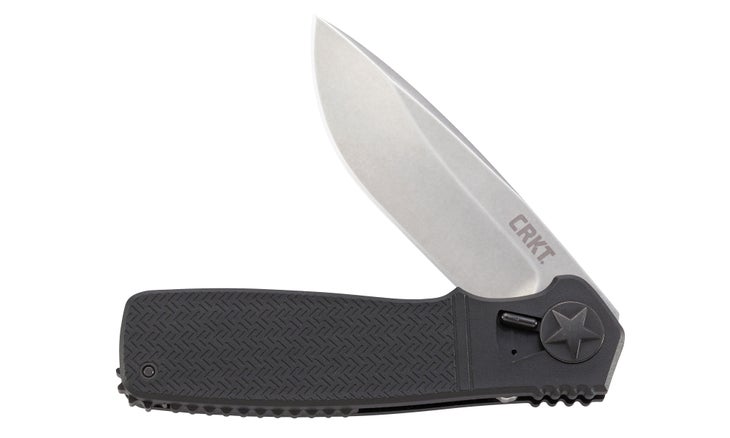 Our take If your standard knife-cleaning routine means last trip's cheese is this trip's mold, you need the Homefront. Its design allows you to easily remove the blade for maintenance without using tools: Just flip the top lever and spin a wheel on the bottom to release the blade. Our tester was able to strip, clean, and reassemble the knife in less than a minute without any changes in blade play or centering. The stainless steel blade delivered quality performance in other respects, as well; after a month of use, it cut through paracord, polypro rope, half-inch branches, and hard sausage without losing its edge. The nylon handle is reinforced with glass fibers to resist wear.
Trail cred "I used this knife to dig my cathole in Colorado's San Juan National Forest, then field-stripped it and cleaned the dirt off to use it for dinner," our tester says.
$100; 4.3 oz.
GiantMouse GMF2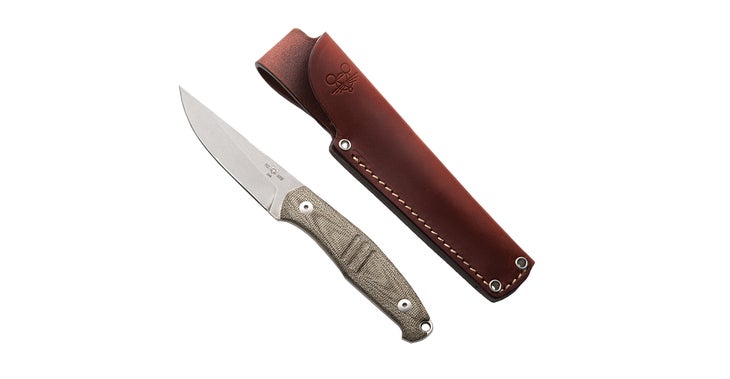 Our take A throwback aesthetic and fine handle details make this knife look like it should be displayed in an art gallery, but apply the GMF2's sharp, full-tang blade to a piece of firewood and you'll know it belongs in your backcountry kit. "I'll pass this knife down to my kids based on looks alone, and have no doubt it will hold up," says our tester, who saw no signs of blade wear during a season of hard use on the Appalachian Trail (after which the GMF2's biting edge tip easily cut a new notch in a leather belt). Its hardened canvas-and-plastic handle provides a sturdy grip, and the leather holster is one of the most handsome we've seen.
Trail cred "The GMF2 made short work out of sharpening makeshift tent stakes during a surprise storm in New York's Harriman State Park," our tester says.
$165; 4.1 oz.
Morakniv Rookie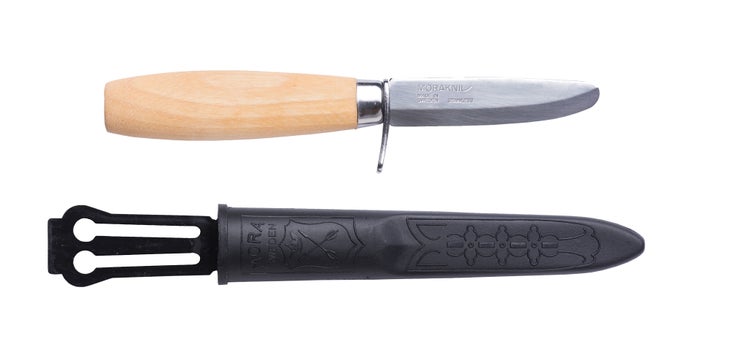 Our take So you've raised an outdoor kid who loves hiking and camping. Great. Now make sure his or her first knife is a safe one. This affordable rookie blade has a blunted end to prevent accidental punctures and a protective guard to keep small fingers from slipping onto the blade, making it the perfect teaching tool for our scoutmaster tester. His scouts used the Rookie while backpacking in the Sierra Nevada and were able to skin apples, cut rope, and trim marshmallow sticks without accident, all while learning about proper knife safety and use. The 2.8-inch, 3/4 tang stainless steel blade won't rust (although it will lose its edge quicker than high-carbon models), and the barrel-shaped birchwood handle fits hands of all sizes.
Trail cred "The highest praise I can give this knife? No injuries," our scoutmaster tester says.
$20; 1.8 oz.
Victorinox Swisstool Spirit XBS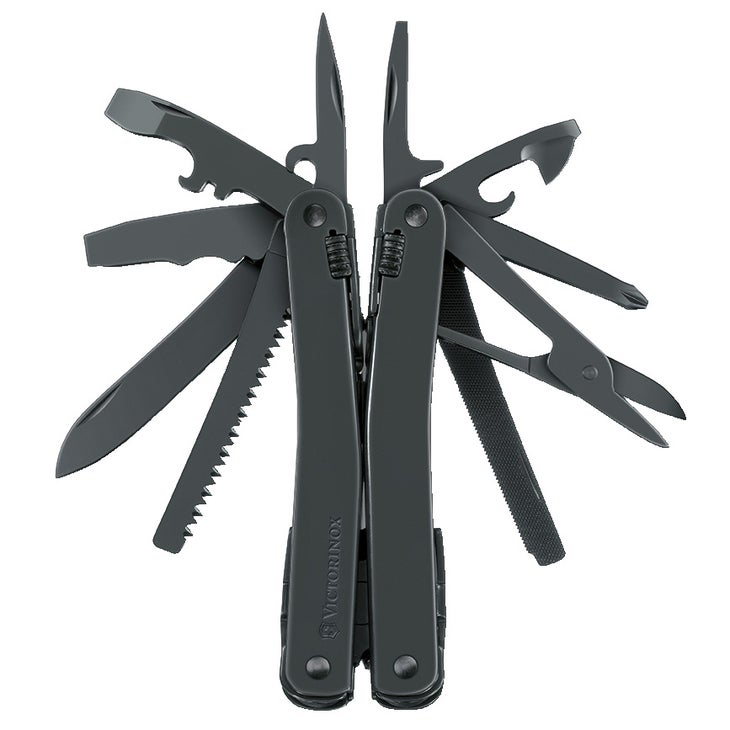 Our take This multitool is Victorinox's most compact: It boasts 27 functions, yet is no bigger than a KIND bar. Our tester carried the Spirit XBS everywhere for a month—from backpacking through the Delaware Water Gap National Recreation Area to biking around New York state—and praised the array of tools. In addition to a 2.75-inch blade, the Spirit also has Phillips and flathead screwdrivers, wood and metal saws, a file, can and bottle openers, a chisel, needle-nosed pliers, and wire cutters. It's also one of the lightest offerings in its class. Ding: The burnished steel handle can slip in sweaty hands.
Trail cred "Release buttons on either side allow me to access tools one-handed,
keeping my other hand free to steady what I'm fixing or cutting," our tester says.
$175; 7.3 oz.