The 4 Best Camp Kitchen Items of 2018
Upgrade your camp cooking experience with this kit.
Heading out the door? Read this article on the new Outside+ app available now on iOS devices for members! Download the app.
Keith Titanium Multifunctional Cooker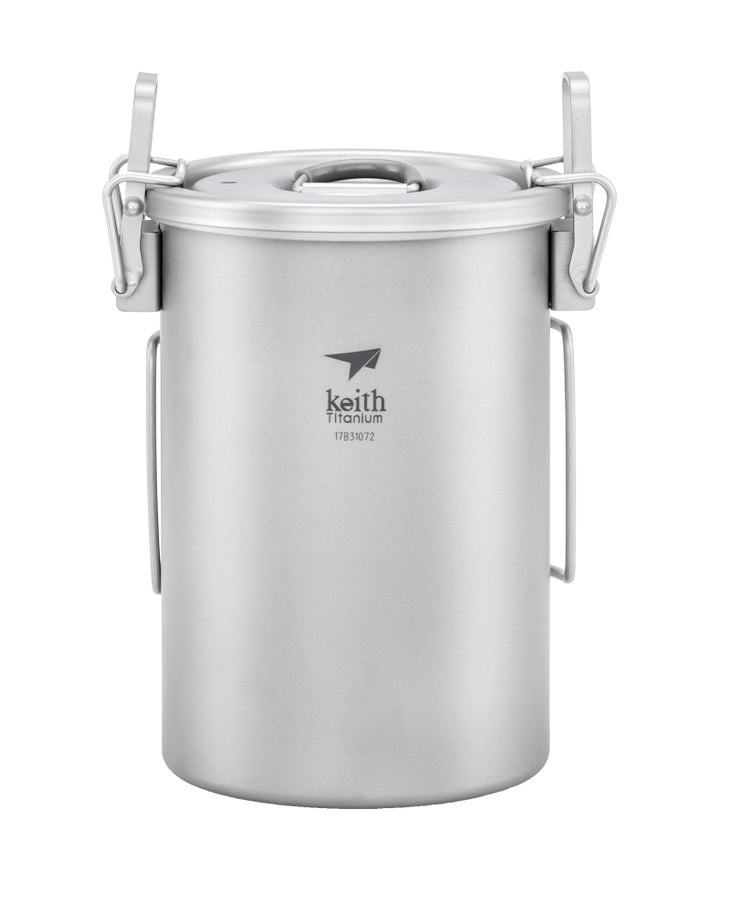 Our take Behold: perfect backcountry rice. With the Multifunctional Cooker, two titanium pots nest together with an airtight seal. Add water to the outer pot and food—rice, veggies, or brownie batter—to the inner one, close the top, and set the system on your stove. Markers on the titanium show how high to fill each pot for rice, making the Multifunctional Cooker virtually idiot-proof—even our first-time user cooked up a fluffy batch in 25 minutes without issue. "I even steam-baked a cake in it," one tester said after backpacking in California's Channel Islands. Safety tip: the pot handles aren't insulated.
Trail cred "No more burned rice," remarked one tester after bikepacking through the Chequamegon-Nicolet National Forest in Wisconsin. "I can't even say that about my home rice cooker."
$100; 9 oz.
Sea to Summit Alpha Pan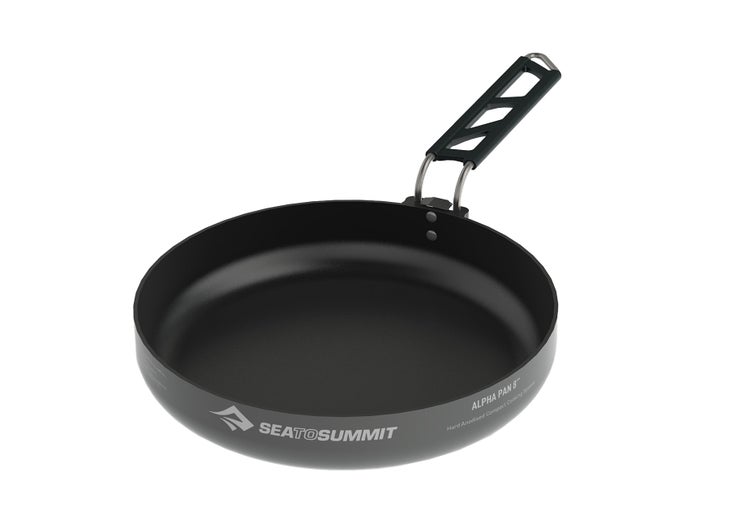 Our take This compact nonstick pan with a folding handle weighs less than 9 ounces, making it easier than ever to justify backcountry pancakes. "Even on my tiny canister stove the Alpha Pan's anodized aluminum distributes heat well, with no hot spots that could burn food," said a tester after backpacking through Bears Ears National Monument. Note: Use plastic or wooden cookware to prevent damaging the PFOA-free nonstick surface. The Alpha Pan comes in 8-inch and 10-inch versions.
Trail cred "The handle's silicone grip has just the right amount of tack, so I never worried about the pan slipping when it was loaded with dinner," said a tester after exploring DuPont State Recreational Forest in North Carolina.
$35; 8.6 oz. (8 inch)
Jetboil Millijoule
Our take Jetboil's first remote canister stove gives you the inverted fuel performance of the Joule (which earned an Editors' Choice Award in 2014), but in a much more stable design. With the burner decoupled from the fuel source, the MilliJoule earned top marks from our mountaineers, who didn't have to worry about tipping the stove on tricky ledges or in tent vestis. It also makes for better heat control. Tip: In warmer temps, turn the canister upright to use the fuel in gas form for meals that require a lighter touch. "The regulator delivered great simmer control for cooking cheese fondue," one tester said after backpacking through the Uintas in Utah. The MilliJoule comes with a wide, 1.5-liter FluxRing pot with an insulated folding handle and strainer lid, as well as an extra windscreen.
Trail cred "In single-digit temps on Mt. Rainier, we melted a pot of snow in about two minutes each morning and got out of camp on time," says one tester.
$180; 1 lb. 3 oz.
MSR Trail Mini Solo Cook Set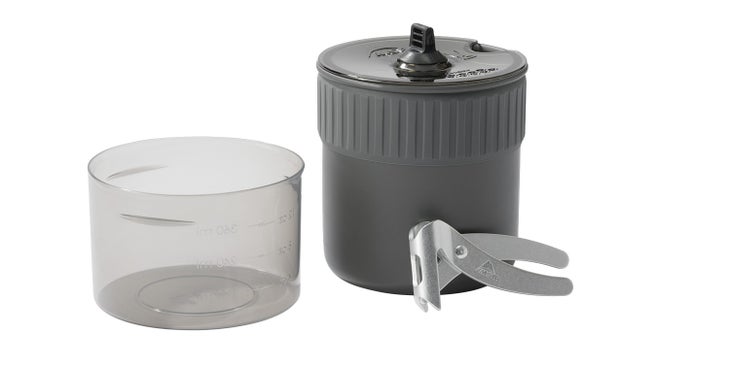 Our take If you're a bowl and cat-can stove sort of hiker, you'll appreciate this upgrade. The 4-inch-by-5-inch set includes a pot, bowl, gripper, and straining lid—and weighs less than 8 ounces. The 0.75-liter anodized aluminum pot boils enough water for a cup of coffee and a single-serve rehydrated meal in one go, while the half-liter, BPA-free plastic bowl serves both as a measuring cup and eating/drinking vessel. "All the pieces nest together, with room for a 4-ounce fuel canister and mini stove inside, so I was able to stuff the whole set into my pack's water bottle pocket," said one PCT thru-hiker after traversing the Siskiyou Mountains in Oregon. Bonus: Attach the snap-on strainer and you have a mug with an easy-sipping lid.
Trail cred "The pot's silicone ring was enough for safe handling," says our tester. "I left the included pot-lifter behind, saving just under an ounce—and space for another Snickers."
$40; 7.3 oz. 
Owner's Manuel
Keep O-rings lubricated (silicone lubes work best; lip balm is OK; spit does the trick in a pinch), and use a Q-tip to wipe dirt and grit out of valves and burner heads between uses.
Practice taking apart your stove and putting it back together at home; you don't want your first anatomy lesson to be diagnosing a malfunction in the cold and rain.