ShaveMate Titan/Diva 6: All-in-One Razor & Shaving Cream
Hey porcupine face, your stubble troubles are over! This handy device makes shaving in the backcountry possible.
Heading out the door? Read this article on the new Outside+ app available now on iOS devices for members! Download the app.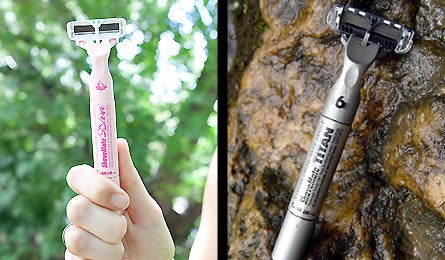 The ShaveMate Titan 6 (for him) and Diva 6 (for her) is a six-bladed razor with shave gel in the handle. The 1 oz. toiletry is perfect both on the trail, car camping, or traveling.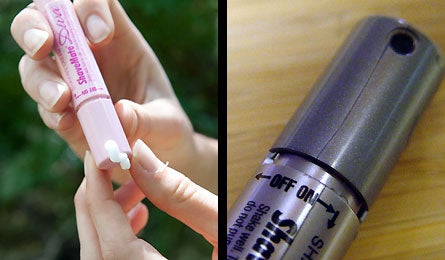 The ShaveMate worked well for both luggage and backpack traveling. The shaving unit has a locking nozzle to prevent saturating your poly pro undies and gorp.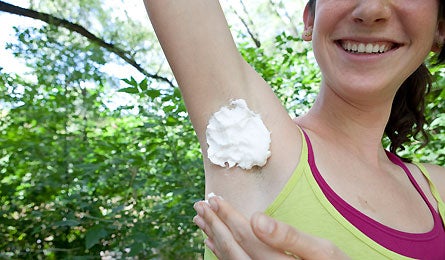 Our testers were surprised by how thick the foam was (hers is lanolin-enriched). Bummer: it's not refillable or biodegradable. Our male tester found it lasts for about a week, unless you like to skip shaving sessions and play Paul Bunyan for a while.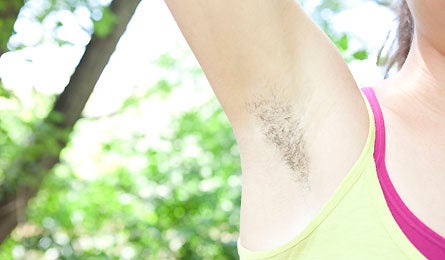 To test the razor, two testers grew their hair out (facial for him and armpit for her) for 2 and 1/2 weeks. Scary.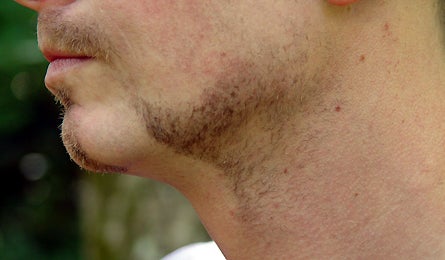 He said the six-blade head only pulled the hair out slightly painfully on the first past, which was no surprise. After that, the Titan shaver was painless. The flex neck technology moved the head up and down to keep even pressure.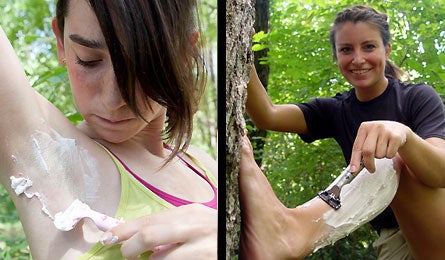 Two shes were impressed by the surprisingly close shave. Even the gal on the right who used the razor meant for him.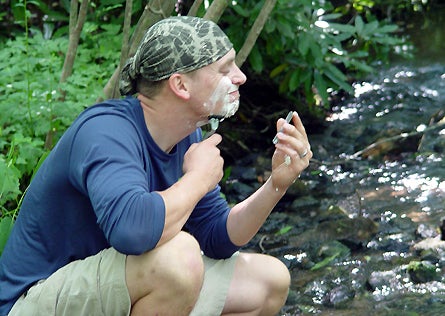 He used a creek to clean the razor while shaving, and the water rinsed the razor out easily preventing it from becoming clogged. LNT: Use a bowl of water to rinse your razor, dilute it down and fling 200 ft. from a water source.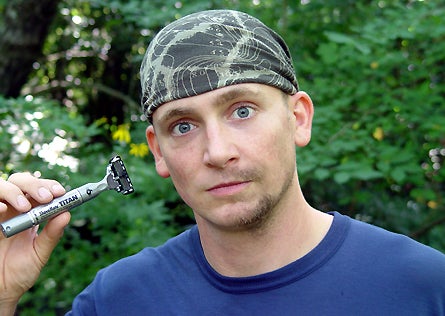 Though his expression is hard to read, our male tester loved his Titan!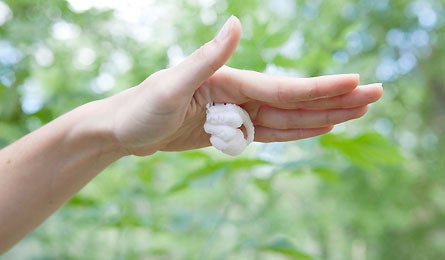 The Specs:
ShaveMate Titan/Diva 6
Weight: 1 oz full
Price: $10.99 for 3
www.ShaveMate.com
Photos by Joe Flowers and Julia Vandenoever. Text by Joe Flowers and Katie Herrell.