10 Pieces of Self-Care Gear For Post-Quarantine Camping
Make your next trip a luxurious one.
Heading out the door? Read this article on the new Outside+ app available now on iOS devices for members! Download the app.
Getting outside is the best form of self-care there is, and let's face it, most of us could use a whole lot of trail time right now. Here are our top gear picks for adding a touch of extra pampering to your reunion with the wild.
Sea to Summit Aeros Down Pillow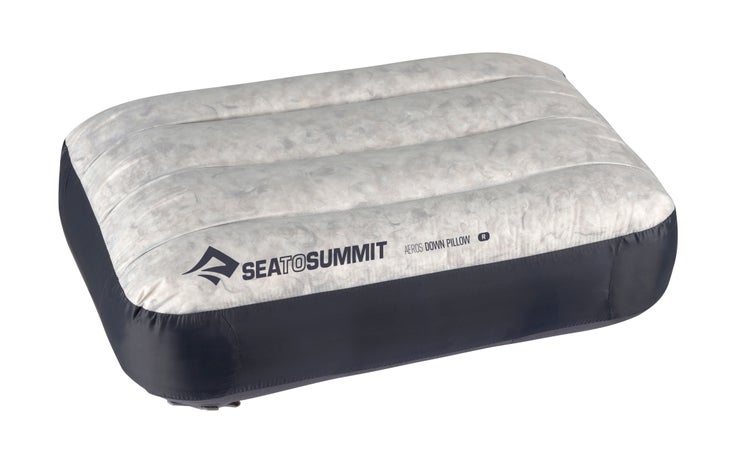 Treat yourself to a sweeter night's sleep with the Aeros Down Pillow. This baby combines the supportiveness of an inflatable head rest with the against-the-cheek softness of down. "I've slept on a stuff sack full of dirty clothes my whole life, but this was enough to convert me," says one tester who recently experienced her first good night's sleep camping—despite the rocky ground under her tent near Moab, Utah. Plus, the Aeros packs down to about the size of a tangerine and weighs just 2.5 ounces, which means you can carry it on backpacking trips where space is at a premium. $60-$85; Buy Now
Nemo Stargaze Camp Chair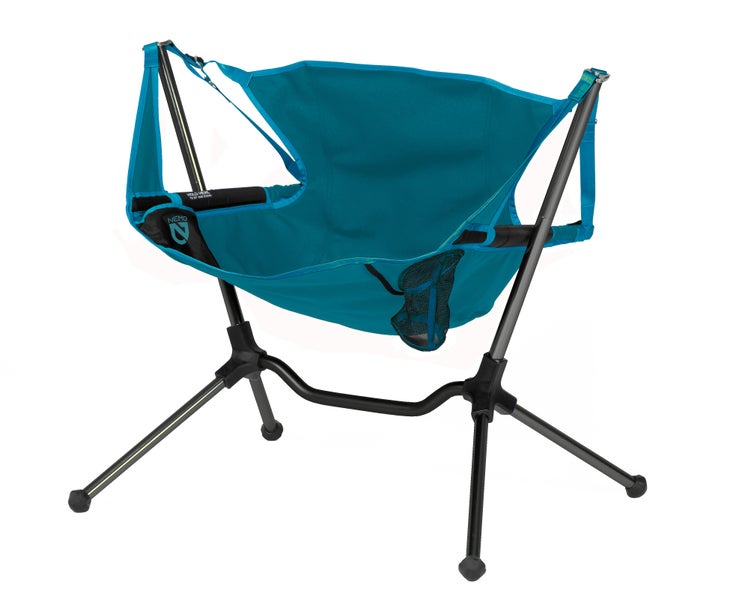 We've all seen lightweight, foldable camp chairs, but none that inspired instant envy like this one did during a 20-day Grand Canyon rafting trip. The Stargaze Camp Chair has a canvas seat that hooks into the top of its sturdy aluminum legs, allowing it to swing back and forth as you rock yourself into relaxation under the stars. (Note: While durable, the materials are heavy, making this a better option for car camping than backpacking.) The foldable legs stay connected via shock-cords, similar to tent poles, and setup takes less than a minute. The Stargaze also comes with a built-in cup-holder for your beer and a stash pocket for your headlamp or paperback. Basically, it's an ideal night out packed into a single piece of gear. $150; Buy Now
Smashmallow Gourmet Marshmallows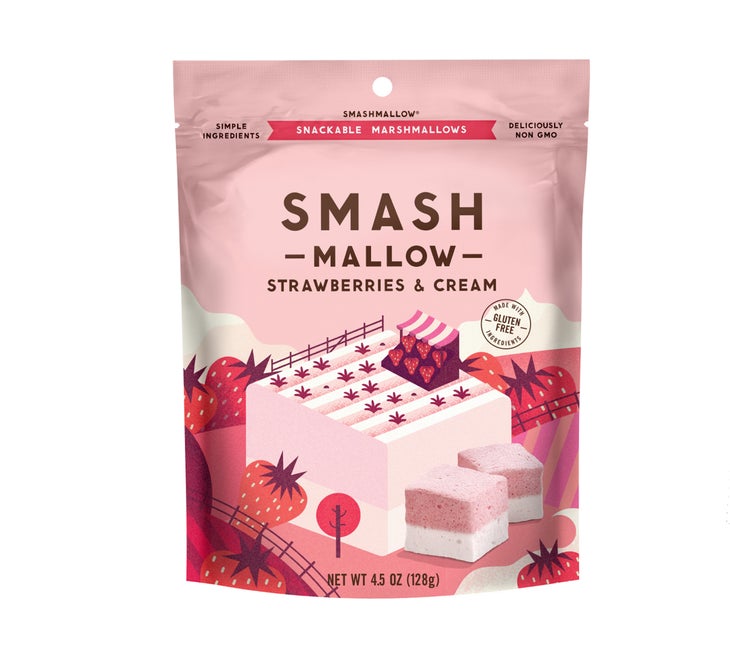 There's health food, and then there's mental-health food. Take your #quarantinebaking tastes into the great outdoors by leveling up your s'mores ingredients, starting with the most critical. In Smashmallow's hands, the humble marshmallow gets a makeover with organic cane sugar and natural ingredients, a difference we tasted immediately. "Confession time: I actually hate marshmallows," admitted one tester after an overnight in Colorado's Front Range. "Usually I just toast chocolate on a graham, but these taste like real food, not synthetic sugar." (She went back for seconds.) While flavors range from Cinnamon Churro to Dark Chocolate Dipped Cold Brew, we like Strawberries & Cream for its fruity, summery sweetness. $3; Buy Now
Montbell Tec Down Pants

Down booties are well and good, but you haven't experienced real warmth in camp until you've given puffy pants a try. At 800-fill power, Montbell's Tec Down Pants are among the toastiest we've tried. "These have kept me luxuriously comfortable, both sitting around camp in sub-zero temps in Bears Ears National Monument in November, and while belaying ice climbs in the low single digits in the Rockies," says one tester. The Tec Downs come with a reinforced rear, full side-zips, and their own stuff sack. Take them along next time you expect evening temps to dip. After all, the best nights are the ones that last well after the sun goes down. $239; Buy Now
AeroPress Coffee Maker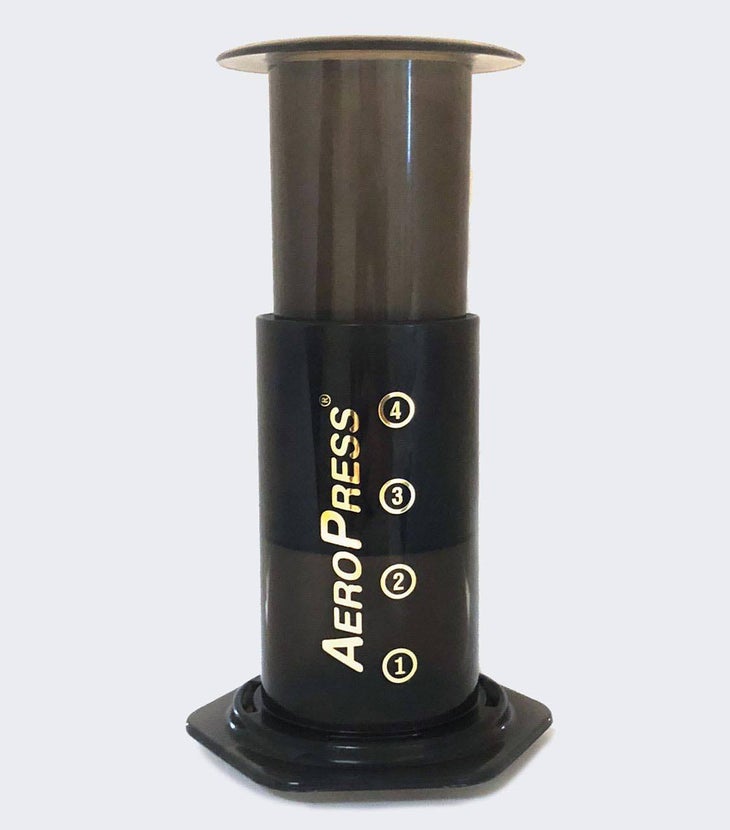 Rich, smooth coffee in under a minute. Five-second cleanup. Grit-free molars. Could it be true? Yup. The AeroPress Coffee Maker produces coffee that even our resident barista tester approves of. "It's the closest thing you can get to espresso on the go without buying one of those pricey, battery-operated, single-serve gadgets," he says. He's used it to sweeten sunrise viewings over the Black Canyon of the Gunnison, North Cascades National Park, and everywhere in between. The AeroPress works by forcing water through a filter at high pressure via a manually operated, silicone-sealed plunger. The process leaves pretty much zero cleanup—which means your camp mornings just got a whole lot more relaxing. $30; Buy Now
GSI Outdoors Essential Spoon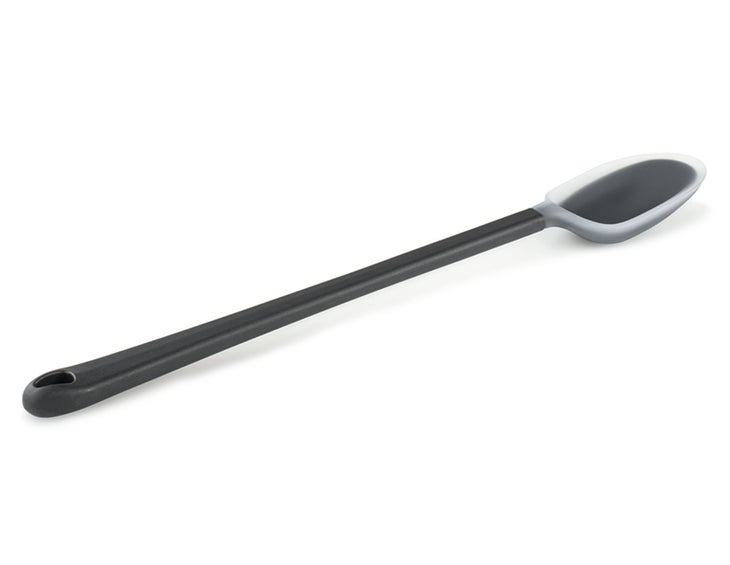 Maybe you like getting chili mac on your knuckles when you're digging deep in that Backpacker's Pantry bag (no judgement), but if not, there's a way to class up your backcountry dining. The Essential Spoon is a whopping 9.9 inches long, keeping your fingers out of even the messiest meals. Because the thick plastic handle is one long piece, it's sturdier than collapsible spoons of similar size, which can break at the hinge. "Unlike my previous go-to plastic spork, this one has never bent or broken while stirring a particularly goopy meal or digging into a jar of cold peanut butter," says one tester. Bonus: The silicone-coated plastic is highly heat-resistant and ideal for stirring cookpot meals and squeegeeing pans clean. $5.50; Buy Now
Nikwax Down Wash Direct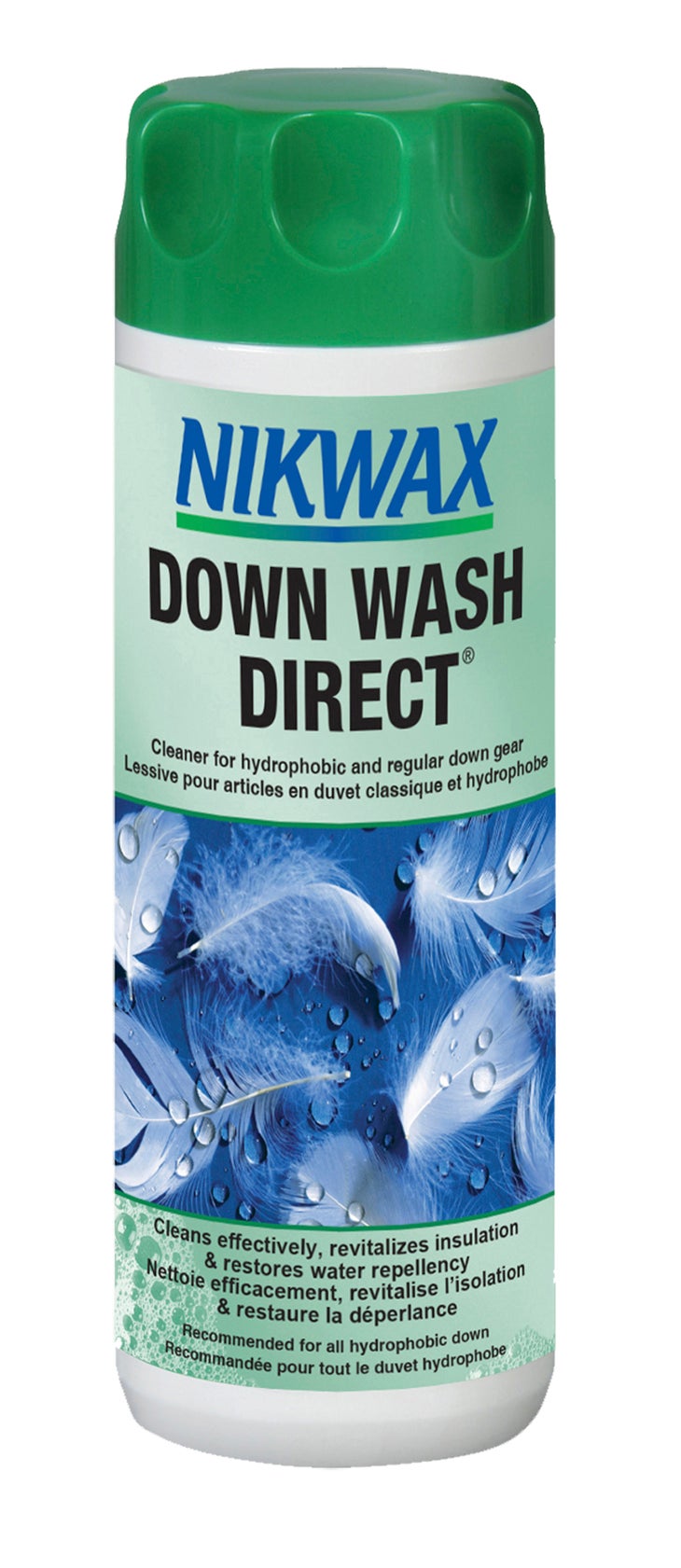 OK, giving yourself an extra chore may not sound like relaxation, but hear us out: Nothing says luxury like a rejuvenated sleeping bag. If you're stuck at home anyway, why not take a little time to spiff up your backcountry bed? Nikwax's Down Wash Direct goes directly into your washing machine and gently removes dirt, sunscreen, and skin oils from your bag, restoring the down's loft and leaving it just as clean and fluffy the day you bought it. One tester estimates that one wash with the stuff restored at least 10 degrees of warmth to her 8-year-old bag. (Have a synthetic bag? Opt for Nikwax Tech Wash.) $11; Buy Now
Repose Backpacker Fire Log Set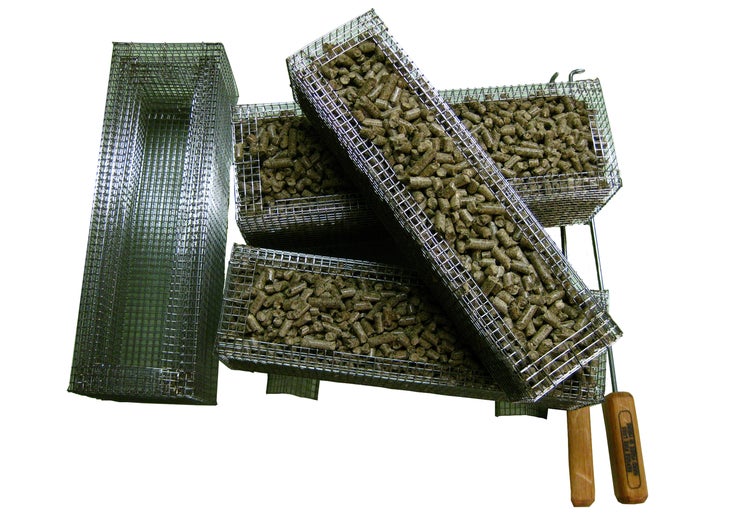 We all dream of basking ourself in comforting campfire vibes, but conjuring them up isn't always easy. Sometimes the wood is wet. Sometimes there's wildfire risk. And, more and more often, campgrounds require visitors to pack in their own wood rather than burn up the scarce natural deadfall. Repose Fire Logs offers campfire junkies a clever solution: Its Backpacker Fire Log Sets are essentially wire cages for wood pellets, which are made from reclaimed sawdust and sold at most hardware stores. Pellets are cheaper (under $6 for a 40-pound bag), more packable, and more environmentally friendly than fresh-cut wood. Our tester used the set with a fire pan during a three-week Colorado River rafting trip and was impressed by how neatly the logs nested together and stashed away and how easy the pellets were to light. "The pellet fires burned just as long but way more cleanly than any wood fires I've seen," she noted. That means the audience to your next ghost story will be listening to you instead of playing musical chairs to escape the smoke. $50; Buy Now
ROLL Recovery R8
The only thing better than sitting around a campfire at the end of a long hike? Sitting around a campfire while getting a deep-tissue leg massage. The R8 massage roller eases tension from your muscles via targeted myofascial release, making it a favorite of long-distance runners. It's small enough to throw in your car-camping bin or keep under the passenger seat for post-hike trailhead roll-outs. It's also easy to use—unlike a lot of rollers, this one is spring-loaded, so it applies the pressure for you. The R8 is also customizable—you can swap out the rollers for a firmer or softer massage. $129; Buy Now
Ursa Major Essential Face Wipes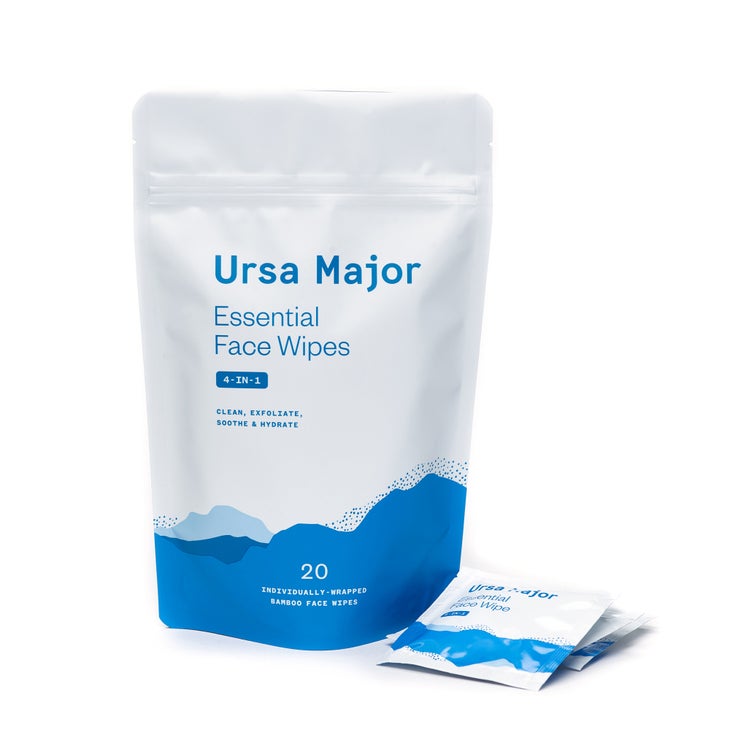 Build a little nighttime self-care into your camping routine. Throw some Ursa Major Essential Face Wipes in your toiletries kit and take a few minutes before bed to clean your face of the day's oil, dust, and sunscreen. Natural ingredients like aloe, rosemary water, witch hazel, and willowbark extract, clean, and exfoliate without leaving your skin feeling dried-out or sticky. "These are my new favorite backpacking luxury item," says one tester, who notes that she also wipes between her toes before bed. ("What can I say? I sleep better with clean feet.") $24 (pack of 20); Buy Now