What's the Best Way to Protect My Food From Small Critters on the Trail?
Bears get all the attention, but it's actually rodents that do most of the damage to backpackers' gear on the trail. Here's how to keep them at bay.
Heading out the door? Read this article on the new Outside+ app available now on iOS devices for members! Download the app.
No one knows gear like Backpacker. Get more expert advice on buying, using, and maintaining your equipment by signing up for Outside+. Members get access to our full archive of stories, skills, trips, and gear reviews. You also get access to all of our other titles, like Ski, Climbing, Yoga Journal, Triathlete, and more. Sign up for Outside+ today!
I know how to protect my food from bears, but how do I keep it away from smaller pests like mice, squirrels, and pika? —Khonz – Durango, CO
Everyone worries about bears showing up for a midnight snack, and rightly so—after all, a hungry bear can be a dangerous problem. But in terms of damage to your gear and your food supply, it's the smaller critters you should be worried about. From chipmunks to mice to marmots, little critters can be even peskier than the big ones when it comes to keeping your food safe. Unlike a bear, you'll probably never see them coming: They'll sneak through cracks in the lean-to, chew through plastic containers, and even shred your backpack in an attempt to get the goods, all without making a peep.
Their persistence is admirable, really. I've seen little field mice tightrope walk across parachute cord and attempt to drop into my foodbag. (True story: It happened in Glacier National Park and we spent half the night hucking stones at the hanging setup. Eventually, we managed to knock it to the ground.) We've caught chipmunks dragging away our kids' snacks in Colorado, and found squirrels sniffing our packs' toplids in New Mexico. And unlike bears, you're almost certain to run into rodents on your hike.
Fortunately, like bears, there are steps you can take to stop the little varmints from getting into your grub. A hard-sided bear canister is the most foolproof way to protect your meals from any animal. But they can be heavy and bulky (though some newer ones, like the Frontiersman Bear Safe, fit backpacks better) and it seems like kind of a waste of energy to carry them when bears aren't an issue.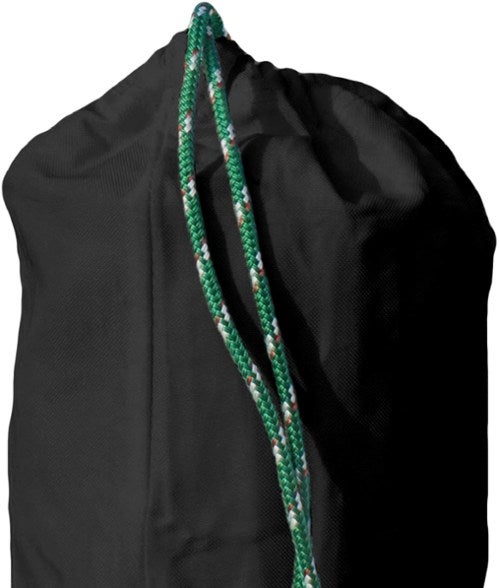 One of my favorite food sacks is the Ursack, which I've written about in this column before. If you follow proper procedure (tying off the opening properly so no little pests can slip in the top) it will keep your food safe. The Ursack Minor is specifically designed to keep toothy critters out of your business, though it isn't strong enough to stand up to bears. Another option, the Ursack Allmitey, can protect it from both large and small wildlife.
If you're just looking for extra insurance in an area where rodents aren't a huge problem, consider using a LokSak OPSAK. While they won't physically prevent a creature from gnawing its way through to your food, it effectively seals out odors, minimizing the chance that a curious mouse or chipmunk will follow its nose into your food supply.
Finally, if you're tent camping in an area where it's safe, you can always sleep with your food to keep critters away; while the occasional, very determined mouse has been known to gnaw its way into a tent, it's not common. Just be sure you're not in bear country before you bed down: The last thing anyone wants is to become someone else's snack while protecting their own.