7 Guides Choose Their Favorite Outdoor Gear
Here's what the pros use every day on the trail.
Heading out the door? Read this article on the new Outside+ app available now on iOS devices for members! Download the app.
For most hikers, gear obsession is just another part of their favorite hobby. But for professional outdoor guides, it's a livelihood. They rely on gear to help them do their job and keep clients safe. This also means that guides know gear better than perhaps anyone else. We asked seven professionals for their favorite picks.
Mountain Hardwear South Col 70 OutDry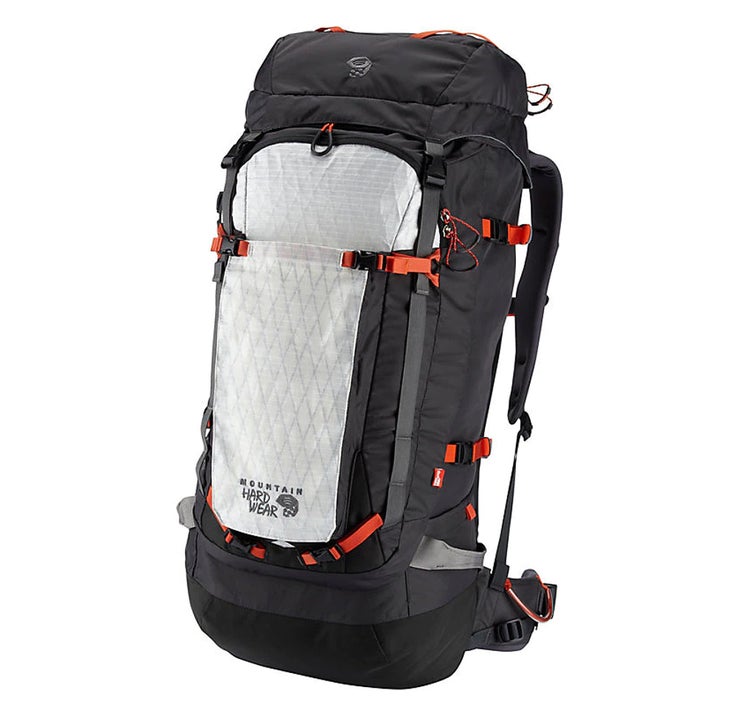 Garrett Madison, Madison Mountaineering: "The South Col 70 is my workhorse pack for guiding big mountains, from Rainier to Everest. Its robust design is durable and can accommodate a reasonable expedition-size load, but it can also compress down to a small and lightweight summit pack. The waterproof construction is invaluable when trekking into basecamp, and the crampon stash pocket is convenient when transitioning onto or off the glacier."
$300; 4 lbs. 2 oz. (M/L); S/M, M/L; Buy The Mountain Hardwear South Col 70 OutDry Now
MSR WhisperLite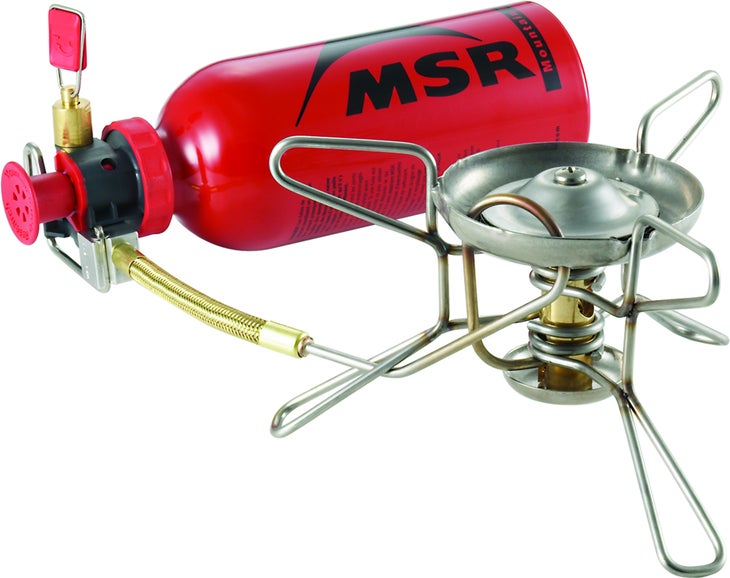 Mick Pearson, Kaf Adventures: "My favorite stove is the WhisperLite from MSR. I've used it for over 500 days in the backcountry and it's still holding up. It's light and easy to fix when it does have issues. It's rare to have something that's the pinnacle of reliability, great for groups up to five or six people, and this light as well. Plus, the stove works with almost any type of fuel, so it's perfect for international expeditions."
$90; 9.5 oz.; Buy The MSR WhisperLite Now
HOKA ONE ONE Arkali Hiking Shoe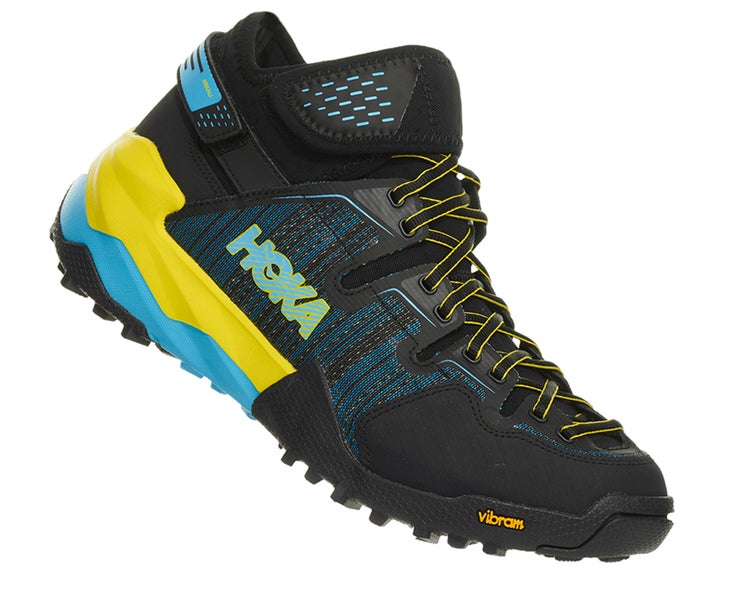 Kevin Capps, Denver Mountain Guiding: "I love the Arkali Hiking Shoe from HOKA. It's a sturdy and lightweight boot that excels at scrambling and ridge-running, and it performs well on scree and chossy rock. I use it on many of my trips, from long approaches to overnight treks on the Front Range. It's designed to be fast and comfortable, and has great traction for all the loose and wet stuff."
$200; 1 lb. 14 oz. (m's 9); m's 7-14, w's 6-11; Buy The HOKA ONE ONE Arkali Hiking Shoe Now
La Sportiva Chrysalis PrimaLoft Skirt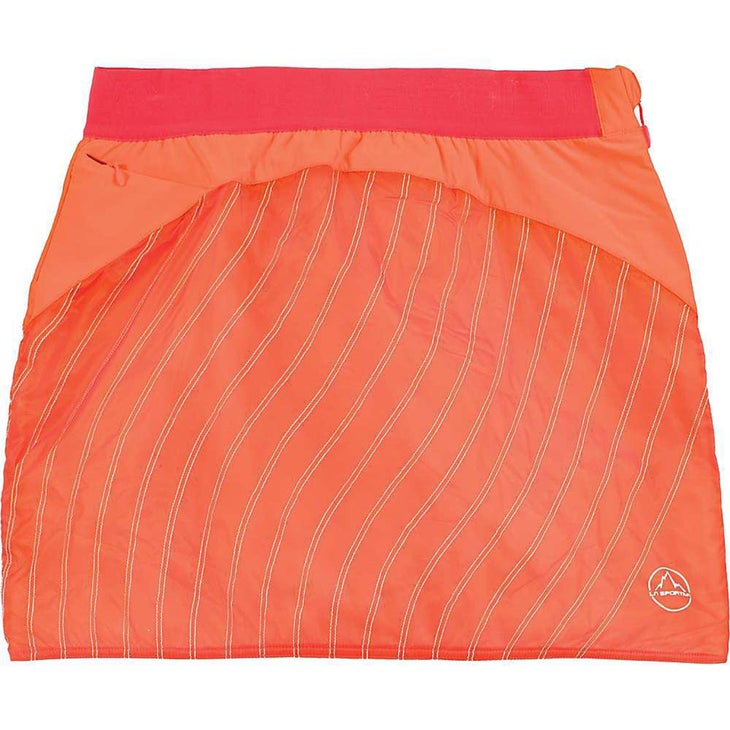 Hannah McGowan, Alpine Ascents International: "There's only one item I take on absolutely all of my trips, and that's the insulated La Sportiva Chrysalis skirt. It's the perfect blend of warmth and minimalism, and never gets in my way. Plus, ya know, style points. I use it backcountry skiing, guiding on Rainer and Denali, and even wear it around town. Everyone should own one." 
$89; 4.5 oz. (w's M); w's XS-XL; Buy The La Sportiva Chrysalis PrimaLoft Skirt Now
Gaia GPS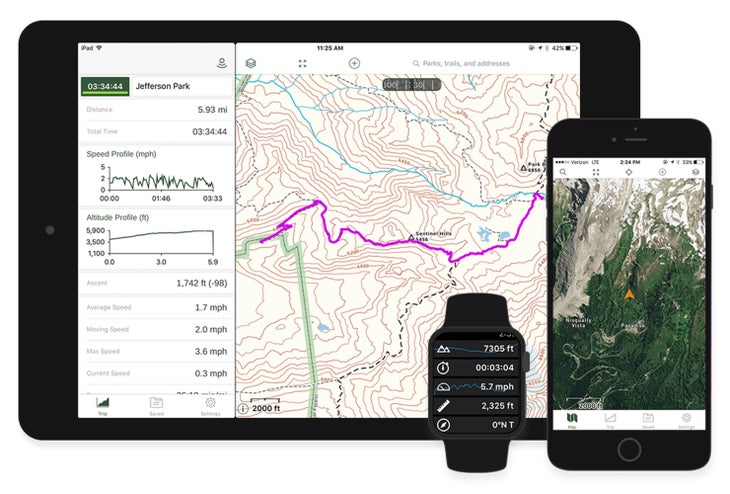 Matt Schonwald, BC Adventure Guides: "My pick is a phone, an extra battery, and the Gaia app with your route clearly marked. This helps me navigate in the backcountry and is close to universal these days. Just remember to download the GPX route before you lose cell service."
$40 per year for full features; Buy Gaia GPS Now
Kinco Lined Premium Grain Pigskin Leather Palm Gloves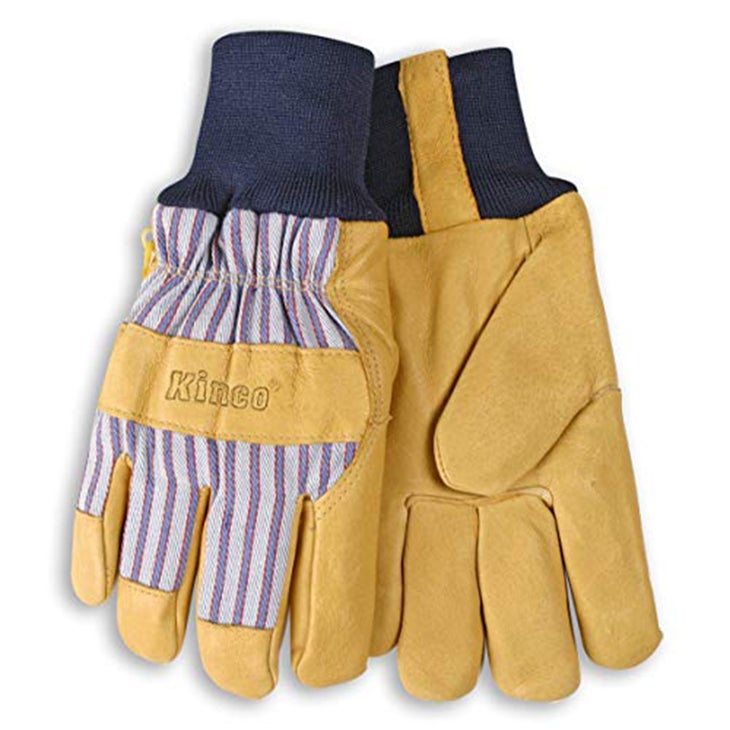 Jaime Pollitte, Mountain Madness: "You can't go wrong with Kinco lined pigskin gloves. They have been the go-to for ski patrollers for years and have recently crossed over into the mainstream market. Definitely treat the leather right away and buy two pairs—they're the best value on the market."
$20; 8 oz. (M); unisex XS-XXL; Buy Kinco Lined Premium Grain Pigskin Leather Palm Gloves Now
Peak Designs Capture Clip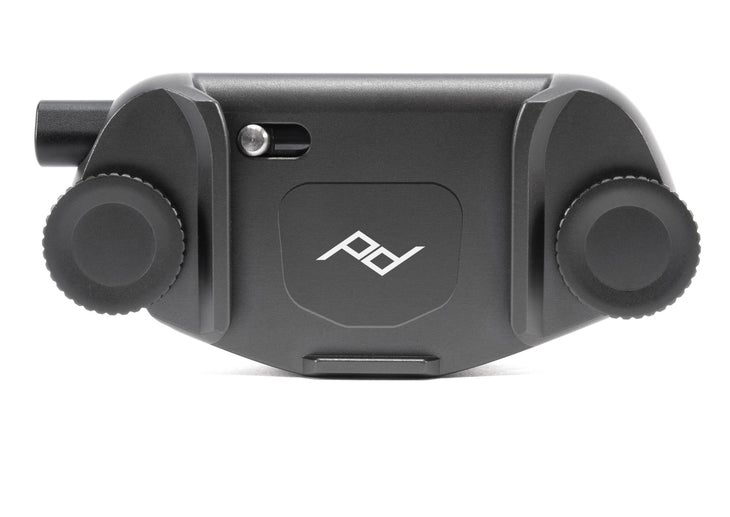 Josh Metten, Jackson Hole Eco Tours: "I put a Capture Clip on all of my backpacks, which makes it much easier to carry both cameras and binoculars and keeps them super accessible. The clip is simple yet durable, and doesn't take up much space. Heck, you can even use it to carry bear spray."
$70; 3 oz.; Buy The Peak Designs Capture Clip Now