Our 5 Favorite Camp Stoves
Fire up something delicious with these efficient burners.
Heading out the door? Read this article on the new Outside+ app available now on iOS devices for members! Download the app.
A hard-won meal after a day on the trail is one of hiking's great, simple joys. And if you have a first-rate stove to help with the task? Even better. For everything from going ultralight to cooking for a group, here are the best stoves for almost every outdoor adventure.
When you make a purchase through our site, we may earn a commission.
Fastest: Primus Power Trail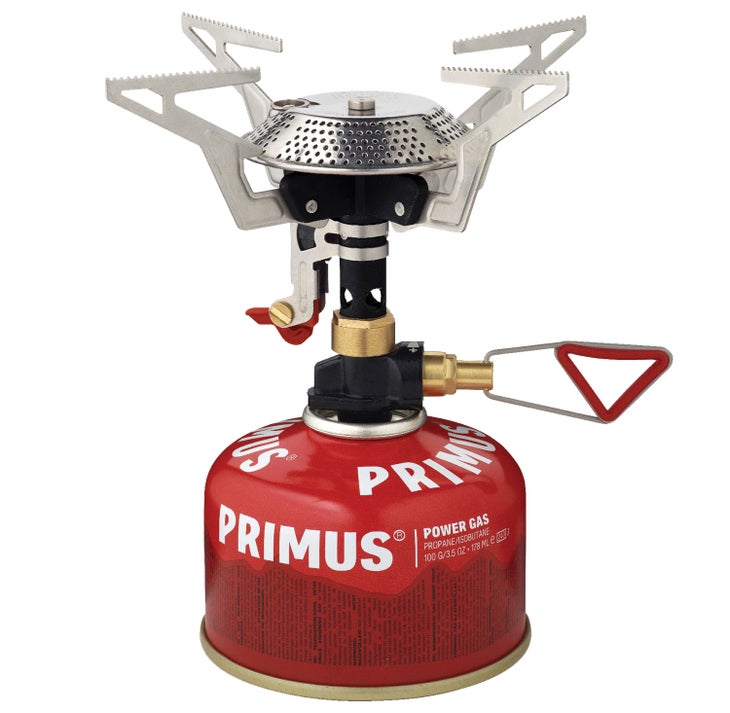 In the race to stave off hanger, this small-yet-mighty canister stove leads the pack. Even though it packs to slightly larger than a closed fist, the Power Trail can bring a liter of water to a rolling boil in 2:45 (and that's at 9,500 feet, so it'll be even faster at lower elevations). It's best for solo hikers or small groups, but for larger dishes the 6-inch-wide arms can hold a 3-liter pot. $60; Buy The Primus Power Trail Now
Most Weatherproof: MSR WindBurner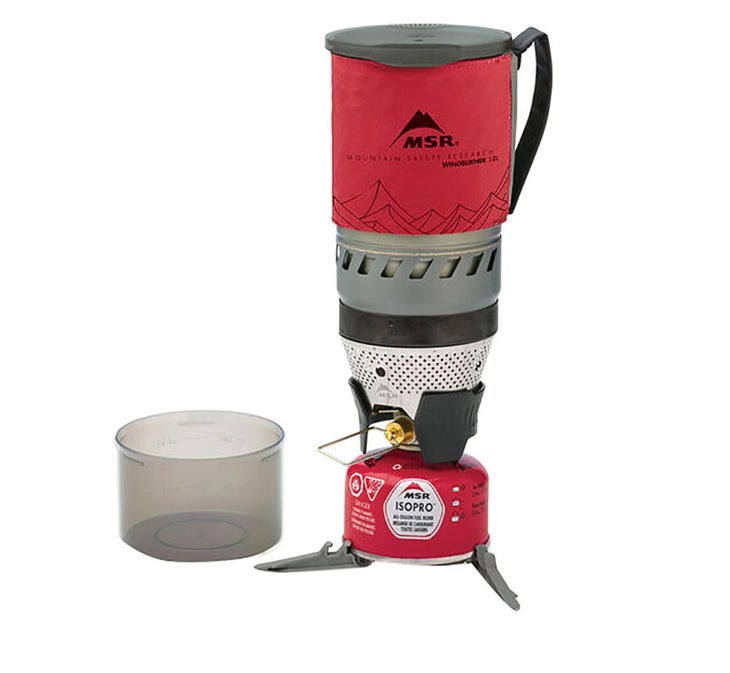 Nasty conditions in the forecast for your trip? Don't worry, this integrated system stove will make sure you're not stuck eating three-course energy bar meals. A perforated metal wall protects the heat exchange between the burner and the included 1-liter pot, blocking wind and rain but letting plenty of oxygen in. I've boiled water in this stove with no issue at 11,000 feet in howling, can't-hear-your-camping-partner wind conditions. Bad tent spot, great dinner. $150; Buy The MSR WindBurner Now
Best Value: GSI Outdoors Glacier Camp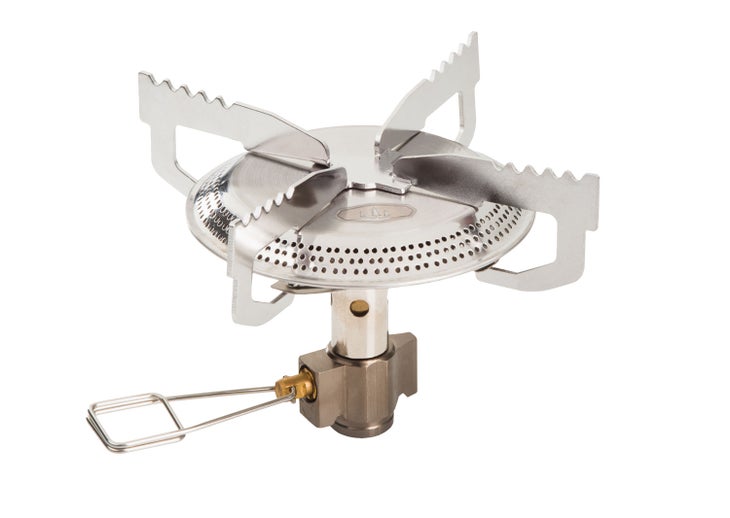 The Glacier Camp might not be as cheap as some of the off-brand stoves you find on Amazon, but it has one huge attribute going for it: It works. Consistently. And at less than $30, that's saying a lot. Sure, it doesn't hold a flame very well unless it's fully cranked and falters in wind, but for getting your boil on in the right conditions it's more than enough. It's also tough, so won't fall apart after your first trip. A 4.9-inch-head can support a 3-liter pot, and it boils a liter of water in about 4 minutes at 9,500 feet.$28; Buy The GSI Outdoors Glacier Camp Now
Best for Expeditions: MSR Whisperlite International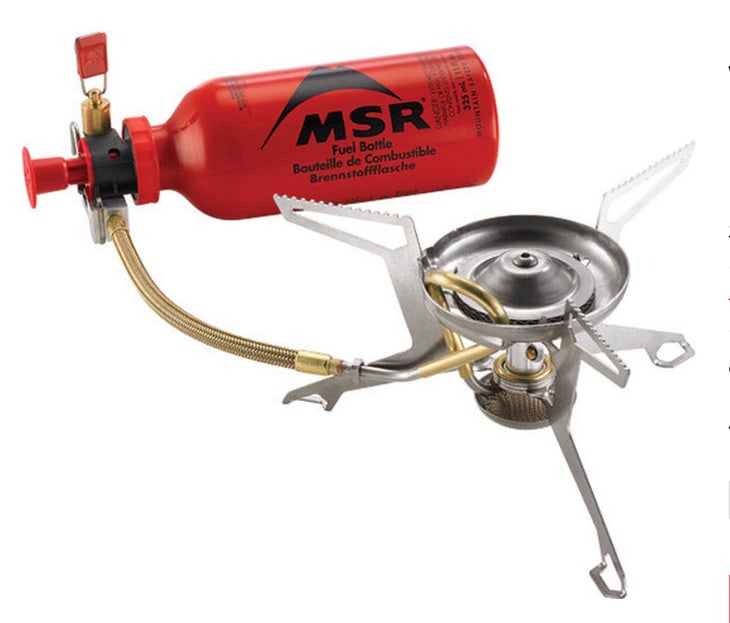 As far as we're concerned, this is the OG, do-everything backpacking stove. The Whisperlite burns efficiently and strongly—a liter of water in about two minutes at 10,400 feet—no matter the elevation or the temperature, and is large enough to handle group meals. Plus, you can use it with kerosene in countries where white gas isn't widely available. Tradeoff: It can take some finagling to prime and operate, and we've almost burned our eyebrows off more times than we'd like to admit. $100; Buy The MSR Whisperlite International Now 
Best for Car Camping: Eureka! Ignite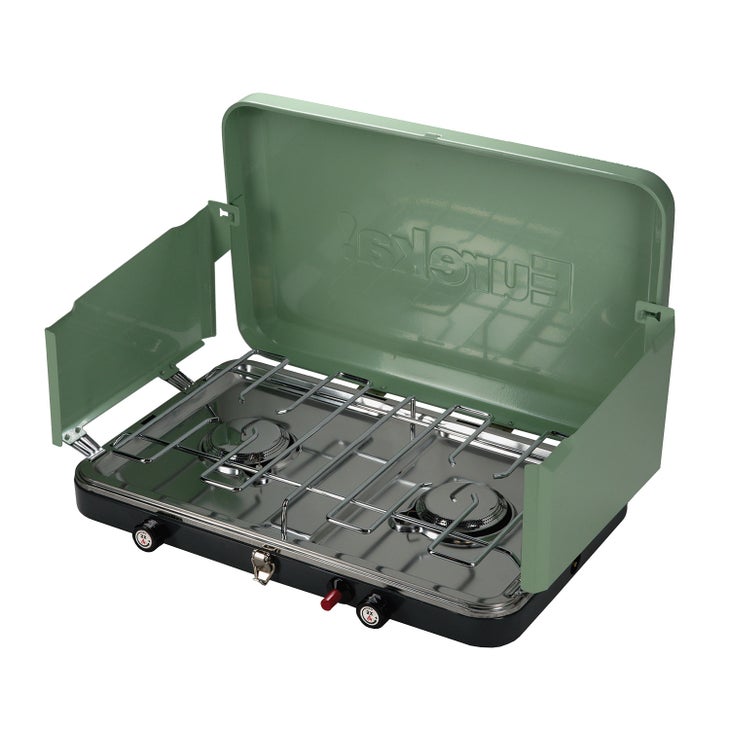 When you have a lot of mouths to feed, two burners are always better than one. The Ignite also has superb flame control, so you can churn out enough enough perfectly-cooked grub to keep everyone happy. The 10-inch burners can each hold a 3-liter pot, and we really dig this stove's retro look. $120; Buy The Eureka! Ignite Now