The Year's Most Sustainable Gear
The environment all too often pays the price for high-performing gear. But these 10 products save waste from landfills, ditch harmful chemicals, and allow you to adventure guilt-free.
Heading out the door? Read this article on the new Outside+ app available now on iOS devices for members! Download the app.
1. Big Agnes Sandhoffer 20°F

Until now, there has generally been a tradeoff between sustainability and performance. But Big Agnes's Sandhoffer 20°F is now friendly on both the piggy bank and the envi-ronment, thanks to DownTek's new PFC-free hydrophobic down. The new water-repellent coating performs even better than its previous stuff, DownTek says, so it'll use the eco-friendly formula exclusively moving forward. $200, bigagnes.com
2. Klean Kanteen Insulated Classic 20 oz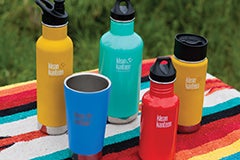 Klean Kanteen used GreenScreen, a science-based chemical hazard assessment tool, to isolate and eliminate harmful chemicals from its powder-coating process. All 2018 bottles, including the beloved Insulated Classic 20 oz, now use chemicals safer for humans and the envi-ronment. Bonus: it's four times more durable than previous powder coats, so go ahead and abuse it. It'll look new for a long while. $31, kleankanteen.com
3. BUFF Multi-Functional Headwear made with REPREVE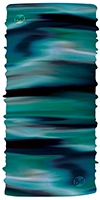 Humans use a million plastic bottles every minute of every day. But REPREVE is working to repurpose all that plastic waste by giving it a new life as recycled polyester. BUFF is moving toward making all of its signature Multi-Functional Headwear from REPREVE—and is helping its partner brand meet its goal to recycle 20 billion bottles by 2020. They're already halfway there. $20, buffusa.com
4. Adidas Terrex Two Parley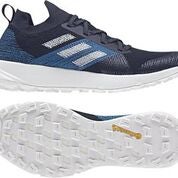 Arriving this fall, the Terrex Two Parley trail runner features an upper made with knit plastic that fits like a sock—and is sourced from beachfront litter. Adidas cleans up coastlines worldwide in collaboration with ocean defender, Parley for the Oceans. $140, adidasoutdoor.com
5. Guppyfriend Washing Bag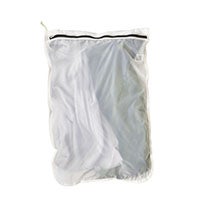 Polyester isn't perfect. When you wash your cozy fleeces, microfibers sneak through your washing machine and end up in the ocean. We still don't fully understand the problem—or how to change fleece to prevent it—but the Guppyfriend Washing Bag offers a temporary solution. This mesh bag traps microfibers from getting into the water so you can toss them in the trash before they end up down the drain. $30, guppyfriend.com
6. Marmot Phoenix Jacket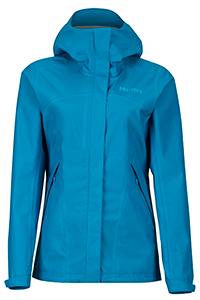 Conserve water with Marmot's EVODry Phoenix Jacket. Each jacket saves 1.5 gallons thanks to a process that reduces the use of dyes by 85 percent. Bonus: it shatters performance norms for PFC-free waterproof breathables. The DWR treatment is bonded to the fabric at the molecular level so it'll never wash out or need reapplication. $175, marmot.com
7. Zeal Optics Windsor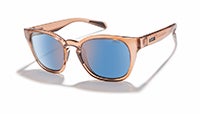 Zeal Optics' plant-based Z-Resin frames are made from castor beans, far more sustainable than the plastic sunnies you're likely already sporting. ProFlex Rubber on the nose and temples helps keep them secure on the trail. $150, zealoptics.com
8. Primus PrimeTech 2.3L Stove Set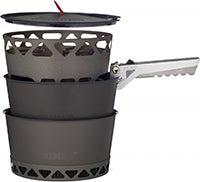 Most campstoves put only about half their energy to use boiling water or cooking food. The rest is wasted, meaning about 60 percent of your fuel is burned for nothing. But the PrimeTech Stove Set has an efficiency rating of about 80 percent, meaning you'll use less fuel—and fewer fuel canisters to boil water even faster. $140, primus.us
9. Cotopaxi Libre Sweater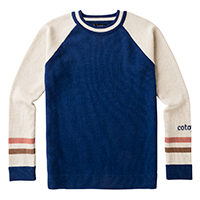 You don't need to wash this sweater. Seriously, the tag on the llama wool Libre all but forbids it. Llama wool fibers resist stink so you can save tons of water over the garment's lifetime by just airing it out between wearings. A perforated back panel keeps you cool while hiking or climbing with a pack. $140, cotopaxi.com
10. Mountain Designs Hotaka Hooded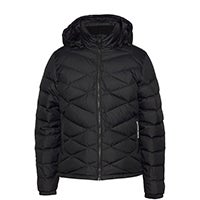 This packable puffy is insulated with ECO Down, a combination of 70 percent responsibly-sourced down and 30 percent recycled coffee bean fiber. The coffee beans aren't just a feel-good eco addition, though—coffee naturally repels moisture and odors. $300, mountaindesigns.com
Stay dry in the wettest conditions with Marmot's EVODry – rainwear reinvented at the molecular level. www.rei.com