What's the Best Way to Waterproof My Backpack?
A soaking wet bag can ruin your trip. Keep it at bay with this advice.
Heading out the door? Read this article on the new Outside+ app available now on iOS devices for members! Download the app.
No one knows gear like Backpacker. We're sharing this story for free; get more expert advice on buying, using, and maintaining your equipment by signing up for Outside+. Members get access to our full archive of stories, skills, trips, and gear reviews. You also get access to all of our other titles, like Ski, Climbing, Yoga Journal, Triathlete, and more. Sign up for Outside+ today!
What's the best way to keep my pack contents dry if I don't have a waterproof backpack? Pack covers and pack liners have failed repeatedly. Should I just rely on zip-top bags? – Ed, Waxhaw, NC
First of all: Take a closer look at those pack covers and liners. Unless a pack cover or pack liner is ripped, it should work just fine in terms of keeping your gear dry, so it's worth considering the possibility that you may just be treating your waterproofing gear rougher than it can handle. Zip-top bags work great on smaller items, but good luck trying to get your sleeping bag in one.
Here's the deal: You've got a lot of options for keeping your gear dry, but it really comes down to personal preference. Want my opinion? I'll assume the answer to that is yes, since you wrote me.
Pack Covers
The plus side of pack covers: They're fast and they let you waterproof your entire bag at once. Just slip the elastic cover around your bag (a custom-made one from whoever made your pack is ideal, but you can find third-party options too) and you're good to go. But personally, I think pack covers are a pain in the butt. You have to stop to put them on when the rain starts, and when you want to access something, like a water bottle in a side packet, they get in the way.
Pack Liners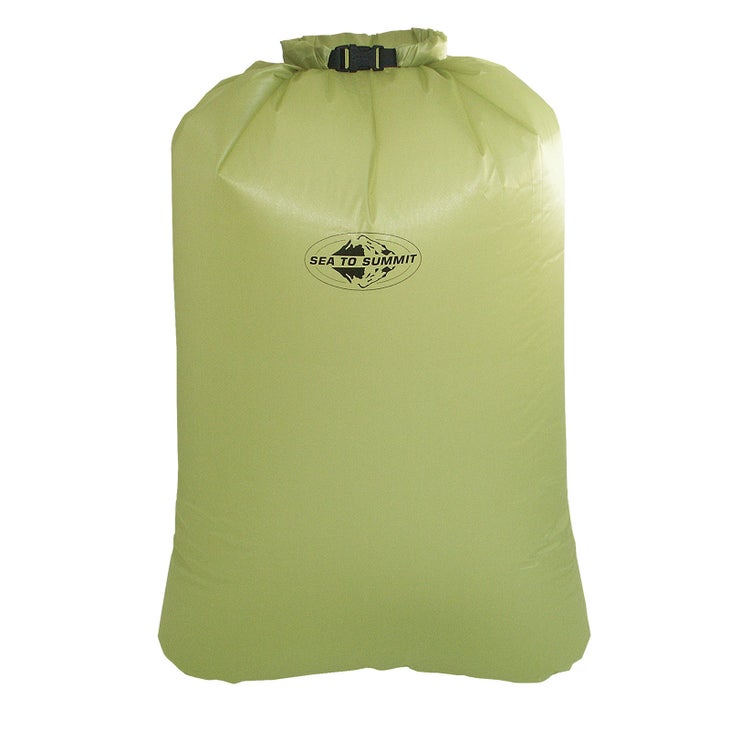 If you don't want to mess with a cover but like the simplicity of protecting all your gear in one go, pack liners (like Sea to Summit's Ultra-Sil Pack Liners) are a good option that I sometimes use. They come in a variety of sizes, weigh next to nothing, and it's nice to not have to worry about individually bagging each water-sensitive item. The downside? The only gear you'll have easy access to is what you keep in your accessory pockets, and you'll have to find another way to keep that dry.
Stuffsacks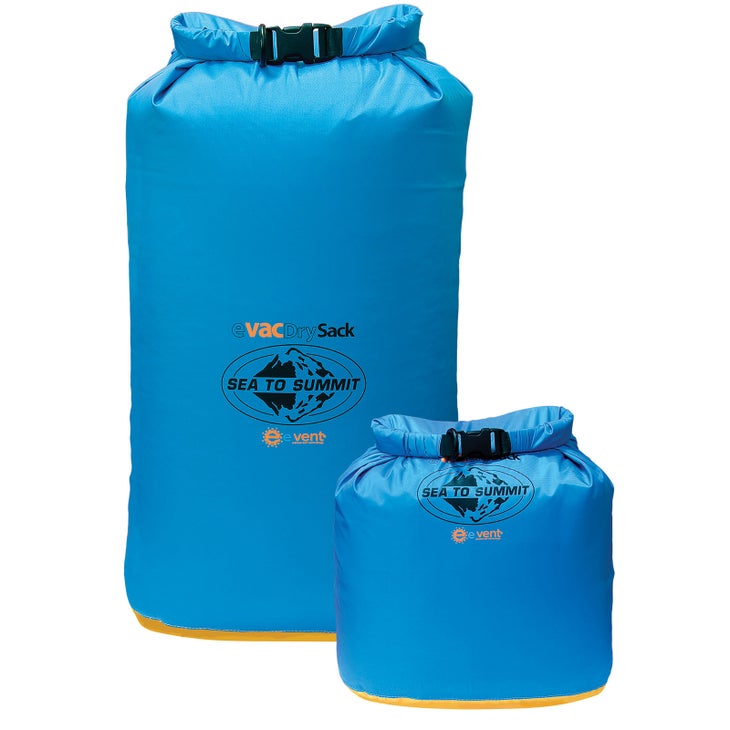 When I know that wet weather is inevitable and things could get really ugly, I always feel safer with a system of smaller waterproof stuffsacks. That way, I can keep my clothes in one, my bag in another, and other doo-dads in a smaller one. I can access each without exposing the others to the weather.
The downside: Stuffsacks can get fiddly, and squeezing all the air out of traditional ones takes a little bit of practice. Leave any of it inside, and it can feel like you're trying to cram a bunch of balloons into your backpack. Sea to Summit's eVac Dry Sacks solve that problem by using waterproof-breathable fabric to allow you to bleed air out of the sack for more compact packing.
Some favorites: Granite Gear eVent Sil Compression Drysacks and Sea to Summit's eVac Dry Sacks. Neither one has ever failed me, despite tons of nasty weather, and they both come in a variety of sizes to fit any type of trip.
Plastic bags
Of course, I always have a couple of zip-top bags in my pack as well: for my map, notebook, and TP stash. And garbage bags are useful as a low-cost pack liner; they just won't last quite as long or be as secure as a purpose-made pack liner.
—Kristin