The 14 Best Holiday Gifts for Outdoor Kids
Skip the video games and give them something they can use on the trail, or just in the park.
Heading out the door? Read this article on the new Outside+ app available now on iOS devices for members! Download the app.
To Explore: Insect Lore Little Bug Keeper, $5
This small plastic bug keeper (with air holes, of course) lets littles hunt for insects and study them in their own backyard, or on a hike. Bonus: the cute, leafy clip hooks easily onto a backpack. And the insect-themed Mini Mags ($2.49) from Insect Lore are both adorable and fit inside a stocking. Buy Insect Lore Little Bug Keeper Now
To Play in the Snow: LL Bean Family Snowman Kit, $35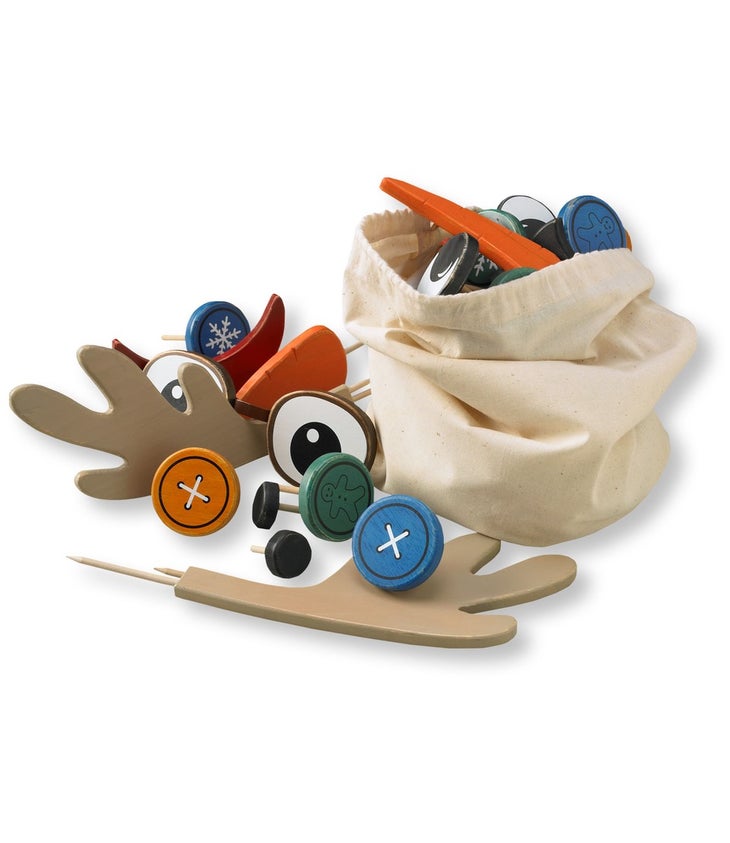 Kids of all ages (yes, including you, parents and grandparents) will want to head outside to build and decorate snowmen with this kit: a bag full of painted, solid wood carrot noses, eyes, antlers, buttons, glasses and more. Buy LL Bean Family Snowman Kit Now
To Camp: Coleman Kids' Adventure Lantern, $12
Four AA batteries illuminate this adorable plastic lantern that turns on and off with the push of a button. They'll be begging you to book campsites for next summer. Buy Coleman Kids' Adventure Lantern Now
To Climb: Black Diamond Kids' Mojo Chalk Bag, $17 Designed for little hands (small opening) and small waists (shorter-than-normal belt), this chalk bag will make them feel super-cool at the crag. Buy Black Diamond Kids' Mojo Chalk Bag Now
To Camp: Petzl Tikkid Headlamp, $25
Kids love headlamps, and this one is made specifically for ages 3 and up, with its small, rocket- or stars-themed adjustable headband, and simple on/off button. Buy Petzl Tikkid Headlamp Now
REI Kid's Co-op Camp Chair, $25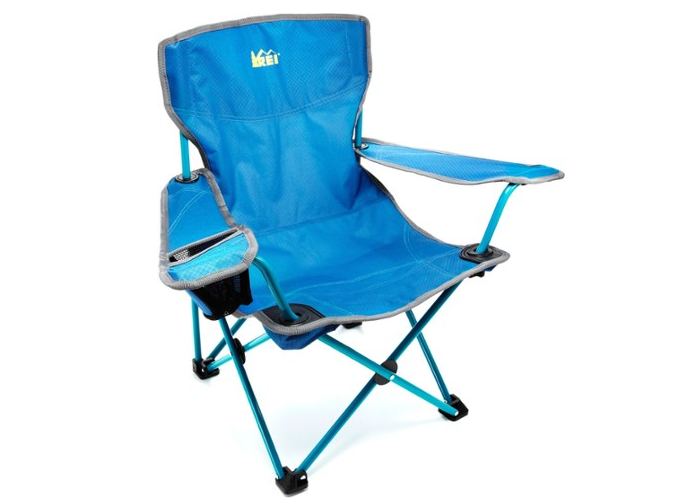 This kid-size chair lets your little ones cozy up next to the campfire. Its smaller-than-adult size means they don't have to jump up to sit, or leave their legs dangling. A cup holder perfectly holds their sippy cups. Buy REI Kid's Co-op Camp Chair Now
To Climb: Petzl Macchu Harness, $50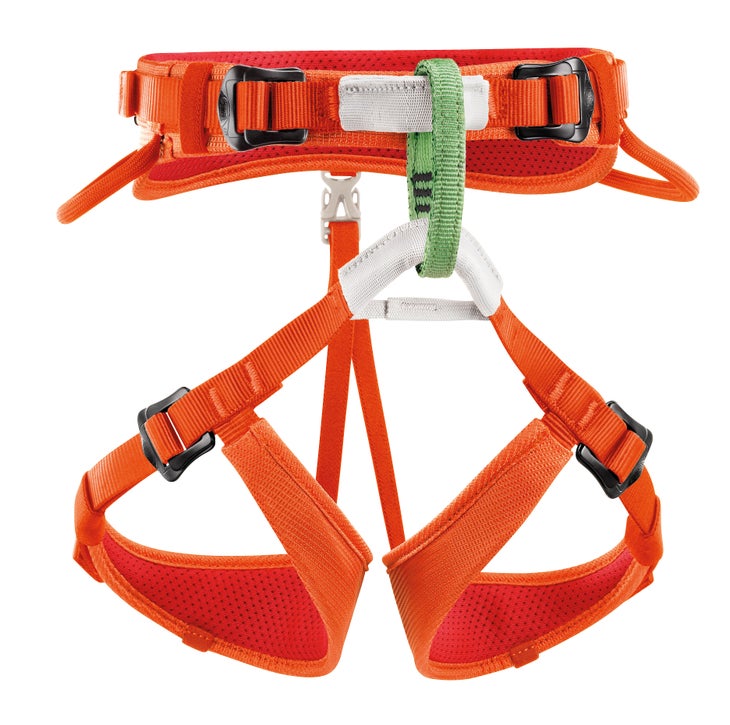 Suitable for kids up to 88 pounds, this harness features the same weight-distributing technology of Petzl's adult harnesses for optimal comfort. The adjustable waist and leg loops grow with them. Buy Petzl Macchu Harness Now
To Camp: Thermarest Personal PackTowl, $25-30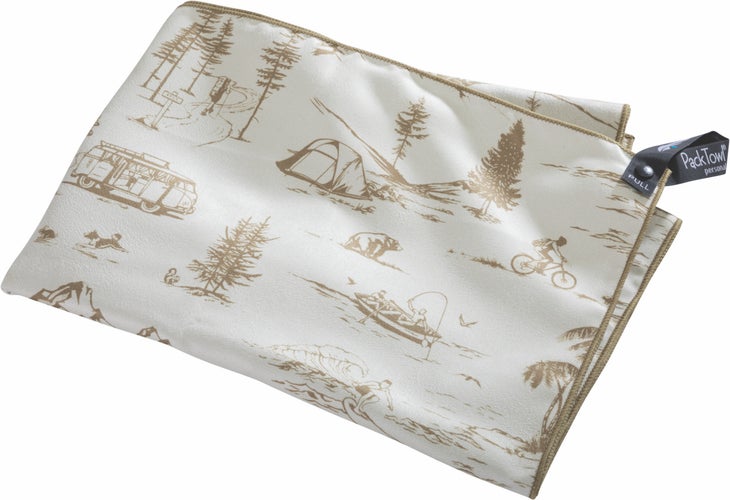 Not that kids bathe, or should, while camping, but this microfiber towel (in fun prints and colors) comes in handy after a splash in a lake or creek. Bonus: It doesn't take up much room in the pack, and dries quickly. Buy Thermarest Person PackTowl Now
To Climb: Black Diamond Momentum Climbing Shoes, $60 With engineered knit that envelops little feet (up to size 4), one Velcro closure, and Black Diamond's proprietary molded rubber, these shoes help little shredders get ready for the crag. Buy Black Diamond Momentum Climbing Shoes Now
To Hike: REI Tarn 18, $40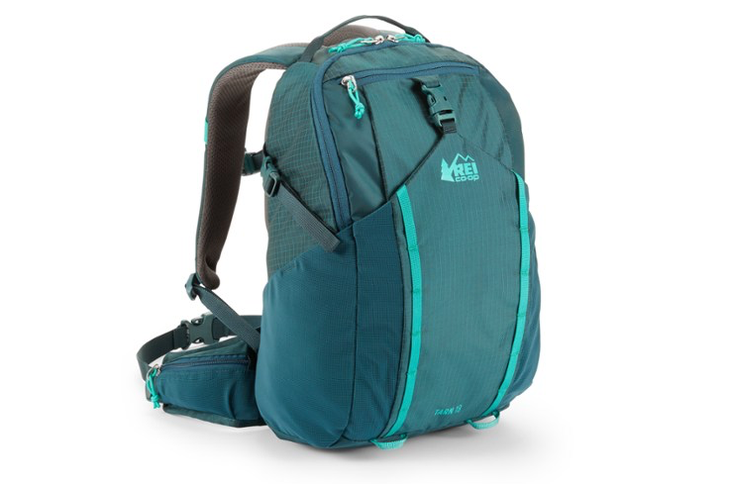 Small pockets on the hipbelt—perfect for stashing snacks—help make this daypack fun for kids. And padding on the shoulder straps, back panel, and hipbelt, plus side compression straps to stabilize load, make for comfortable carrying. Buy REI Tarn 18 Now
To Backcountry Ski: POCito Auric Cut Spin Helmet, $180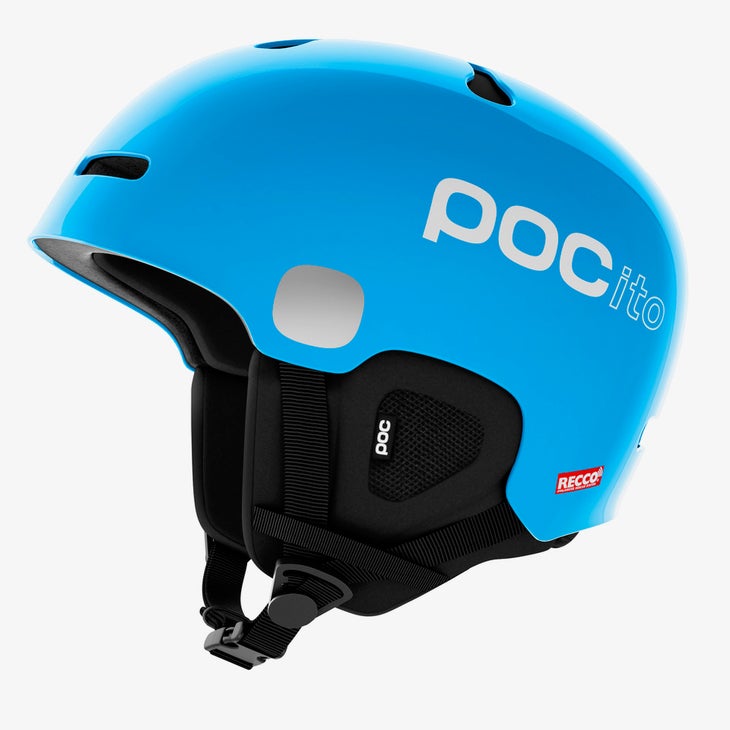 For your young backcountry ski partner, this helmet features integrated LED lights on the back to increase visibility, and a Recco reflector built in to aid search and rescue. Comes in youth XS-S and youth M-L. Buy POCito Auric Cut Spin Helmet Now
Redington Minnow Combo, $170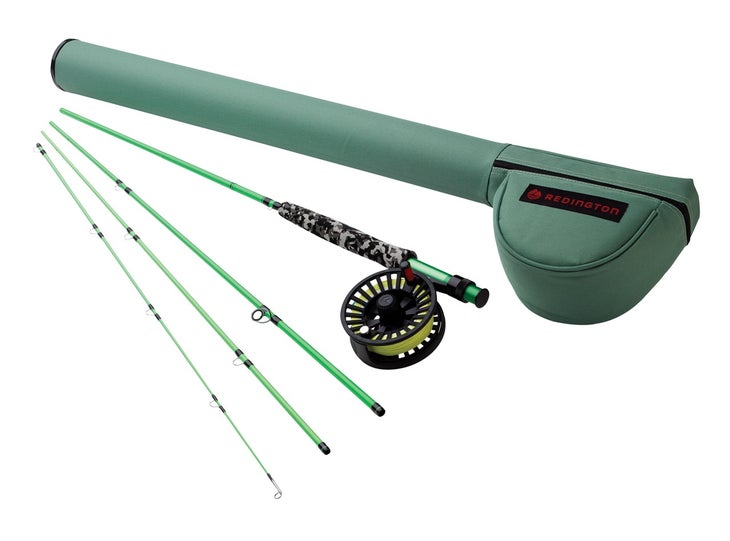 Budding fly-fishing enthusiasts will appreciate learning with this combo kit. Its shorter-than-adult-sized rod length and medium action on the reel feel manageable, and the rod and reel come packaged up in an easy-to-transport case.
To Backpack: Gregory Wander 70, $199
This pack is designed for ages 10 through 18, but with all the features of Gregory's adult packs. At 70 liters of capacity in the size small/medium, your kid can fit a week's worth of backpacking gear and supplies. Buy Gregory Wander 70 Now
To Camp: Thermarest Slacker Hammock, $70
Everyone loves a good camp hammock, and this one's soft fabric in bright colors is both comfortable and youthful. It stuffs into its own pocket, which has extra space for a book. Buy Thermarest Slacker Hammock Now
Shopping for kids  can mean exorbitant amounts of money spent on "stuff"—toys and gadgets that lose their luster after a few days, if not hours, and keep kids inside to boot. 
We pulled together goodies to inspire kids to get out and explore the natural world. From fishing to hiking, camping to rock climbing, look here for gifts that will keep them playing outdoors for years to come.
Get more tips, trips, and stories about family outdoor adventures on BACKPACKER's Families Gone Wild.