Get the Shot With This Hike-Ready Photography Kit
Channeling your inner Jimmy Chin is easier than ever thanks to light, affordable camera gear. Here's what you need to get started in adventure photography.
Heading out the door? Read this article on the new Outside+ app available now on iOS devices for members! Download the app.
Sony Alpha a6400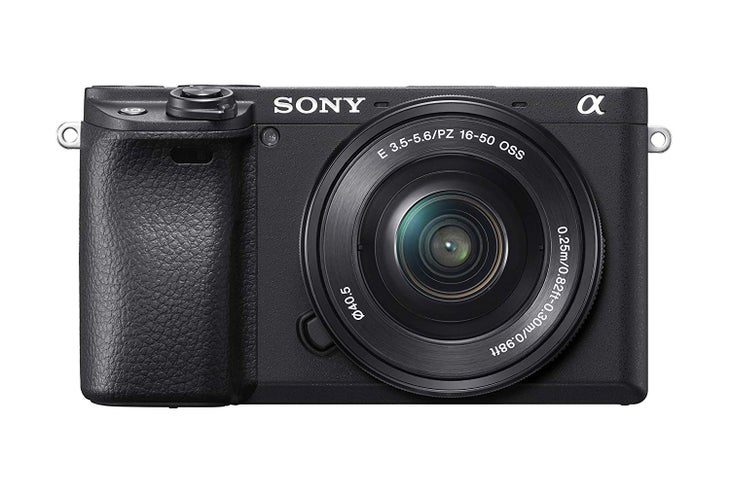 For the most important piece in our arsenal, we go with a mirrorless camera. They're a fraction of the weight of DSLRs without a big dip in quality. The a6400 is the best of the bunch: It has Sony's real-time subject-tracking technology, which maintains sharp focus to capture moving subjects, even in tough environments like a forest scene. The a6400 also boasts 4K video and a flip-up LCD screen—all in a body that fits in your hand. $900; 12.7 oz. Buy Sony Alpha a6400 Now
GoPro HERO7 Black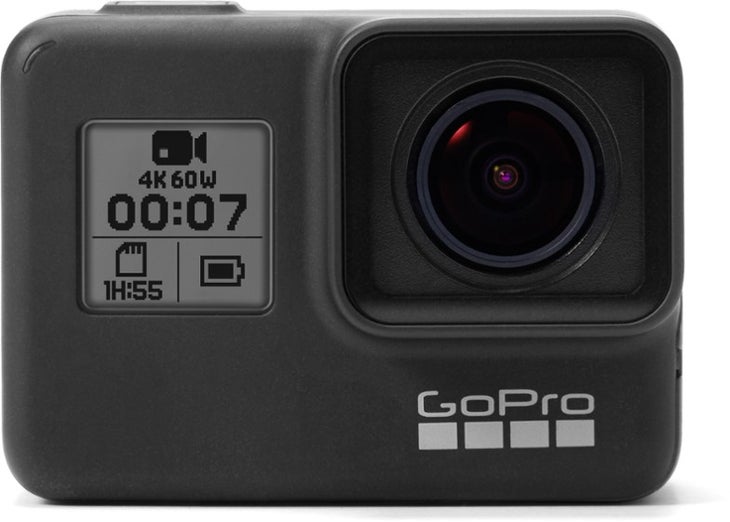 When shooting with our main camera is risky—think rain, snow, or steeps—we reach for the HERO7 Black. It stands out for its combo of image stabilization, overall image quality, durability, and price. "My footage from a day of backcountry skiing in Colorado's Butler Gulch looked as smooth as if I'd used a gimbal, and I uploaded it to Instagram before we even made it down the mountain," one tester says. Like previous models, the HERO7 BLACK has voice control, 4K video, and waterproofing, but unlike them it has live-streaming capabilities and vertical video. $400; 4.3 oz. Buy GoPro HERO7 Black Now
Goal Zero Sherpa 100AC Power Bank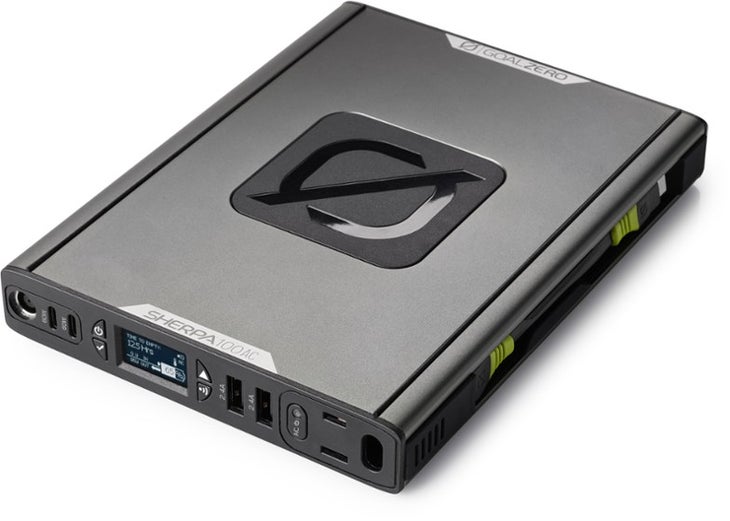 Fitting our photo expedition's power needs into one package can be tough, but not with this charger, which packs 6,400mAh into a durable, bento box-size housing. It has a built-in inverter, and sports two USB-C ports and a wireless charging pad. We recharged our DSLR batteries 11 times without draining the bank. $300; 2 lbs. Buy Goal Zero Sherpa 100AC Power Bank Now
Peak Design Capture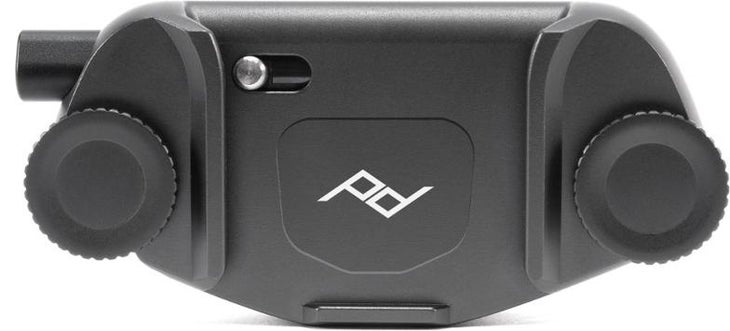 No matter how good your camera, it's of no use if it's packed away when that bear wanders by. Keep it handy with this simple, secure clip, which clamps onto a pack's shoulder strap and has a metal plate that screws into the bottom of your camera. A quick-release button let us free our camera one-handed in seconds. "I carried my full-frame Canon and 70-200mm lens through the Pyrenees in Spain without worrying about dropping it," our photo editor says. $70; 3 oz. Buy Peak Design Capture Now
Mountainsmith T.A.N. Kit Cube Large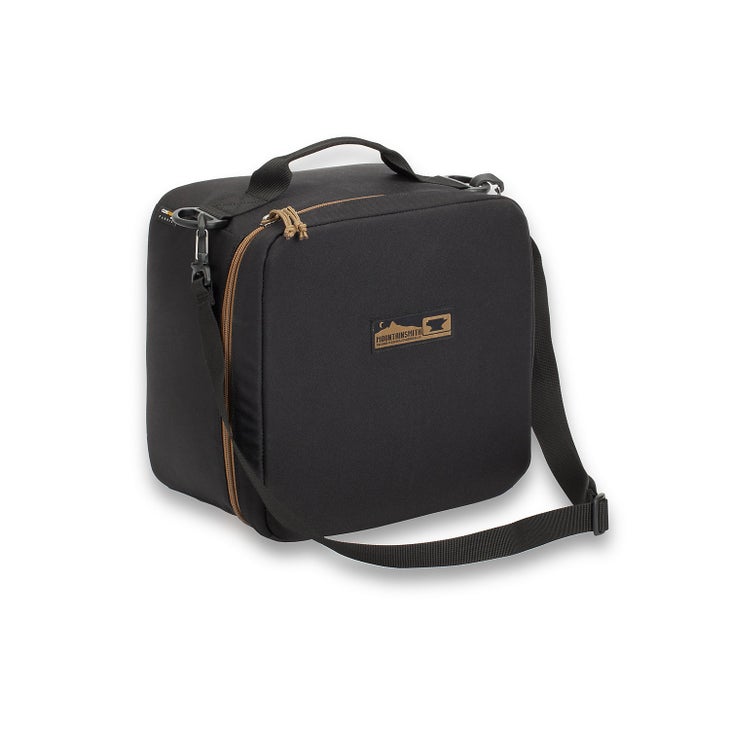 Camera-specific packs barely have room for hiking gear, but your standard backpacking pack doesn't offer adequate protection. To solve the problem, we turn to this padded, football-size storage case. It slips inside a regular pack and fits batteries, cards, and lenses. Color-coded pockets make it easy to organize full and empty batteries and memory cards. $70; 1 lb. 11 oz. Buy Mountainsmith T.A.N. Kit Cube Large Now
MountainsmithFXpedition Monopod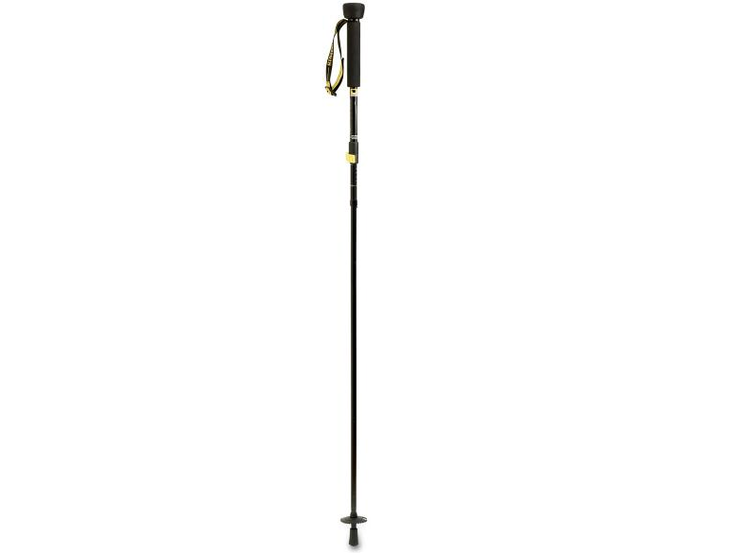 Camera gear usually isn't super-packable, but the FXpedition bucks the trend. It's one of the only three-section, fully collapsible monopod-trekking poles on the market, and it's easy to store. Use it to stabilize low-light camp scenes in lieu of a heavy tripod. On pole duty, it never buckled during one tester's climb to Tundra Hut in Colorado's Front Range. $40; 11 oz. Buy Mountainsmith FXpedition Heritage Monopod Now
Want to learn to shoot magazine-quality photos? Sign up for our How to Be a Pro Outdoor Photographer course from AIM Adventure U.