Gear Review: Airblaster Classic Ninja Suit
Behold, the only baselayer/Ninja suit you'll ever need.
Heading out the door? Read this article on the new Outside+ app available now on iOS devices for members! Download the app.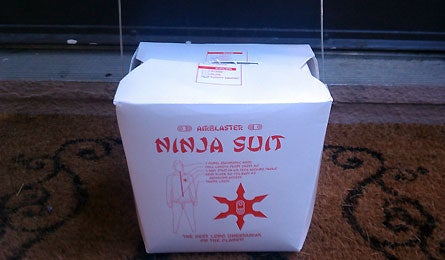 When did I know the Ninja Suit was going to be awesome? When it showed up in this. Even when being delivered, it travels in disguise…like a true ninja.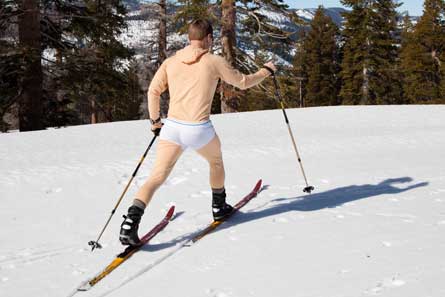 Yep, it functioned as good as it looked. In addition to the obvious crowd appeal, the Air Tech fabric wicked well even on long and sweaty uphill stretches, and it was toasty enough to be the only layer I needed on a relatively warm 40° winter day.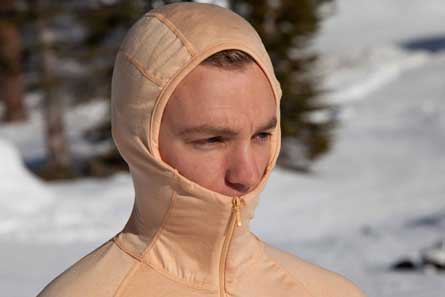 Ninjas need to travel incognito. Fortunately, the nearly full face coverage ensures your identity is known to only a select few (as well as keeping your face warm). It's also useful when skiing through crowded places in tighty whities.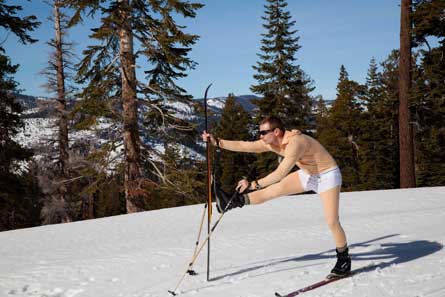 The 6% stretch was great for comfort, big uphill strides, stretching out, or just impressing the ladies. However, the suit developed a subtle yet noticeable stench after a few days, so I'd recommend moves like this one be performed in private.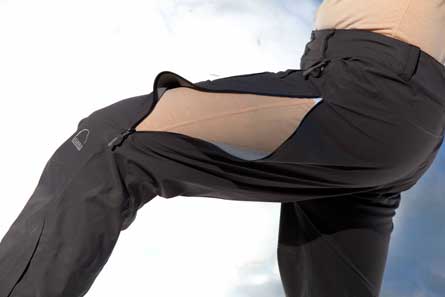 As long as you're moving, a windproof/waterproof shell is the only other layer you'll need for mild winter days. I was comfortable in temps down the mid-thirties, and hot in the upper forties. However, the natural skin tone was a bit awkward.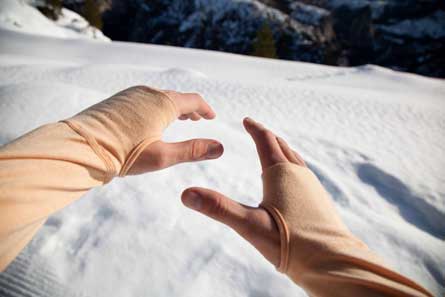 Personally I'm a huge fan of the thumb loops. They're great under gloves for sealing in warmth, seal out snow if you eat it, and they keep your sleeves in place when piling on multiple layers. Trivial? Perhaps, but I like the perk.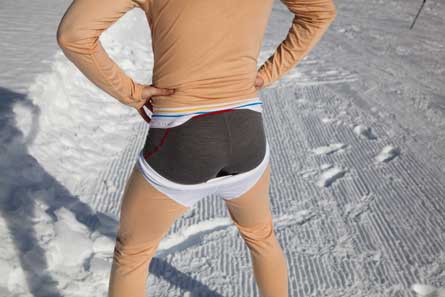 The only real logistical issue with a suit of this nature is when it comes time to handle nature's call. Not to worry; Airblaster equipped it with a fully operational moon flap, so you don't need to doff your duds to do the deed.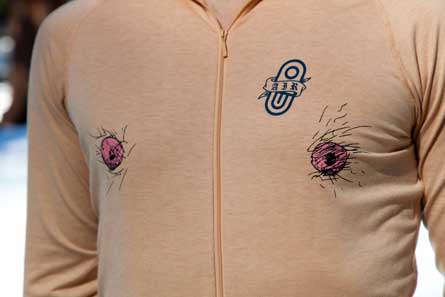 Clearly the folks at Airblaster pay attention to detail. When's the last time you saw anatomically correct underbritches?
Photos and text by Will Rochfort.