Gear Q&A: Mountaineering Legend Reinhold Messner
Everest pioneer Reinhold Messner has a lifetime of intense gear stories and lessons. We asked him about his gear philosophy, worst gear fail, and more.
Heading out the door? Read this article on the new Outside+ app available now on iOS devices for members! Download the app.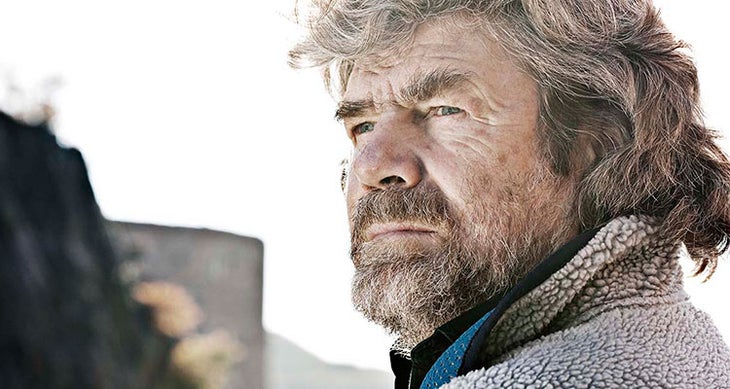 Everest pioneer Reinhold Messner in 2011(photo by Peter Stevens / Flickr)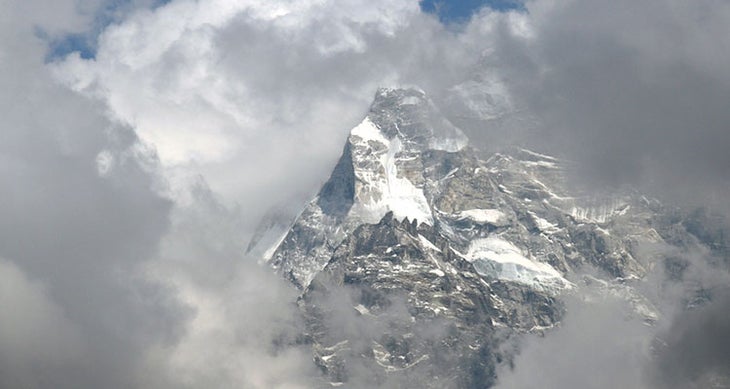 Messner was the first to climb Everest without oxygen and the first to climb it solo. (photo by ilker ender/ Flickr)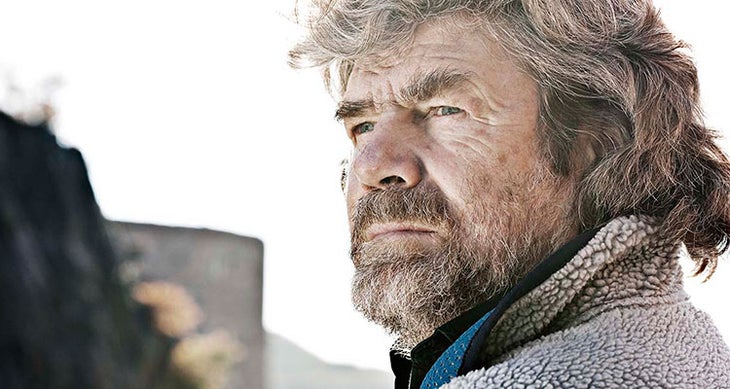 Messner sporting some unorthodox backpacking gear (note the soccer shoes. (courtesy Reinhold Messner)
Reinhold Messner is a living legend of mountaineering. He was the first person to summit Everest without oxygen (1978), the first to climb Everest solo (1980), and the first to climb all fourteen 8,000-meter peaks (1986). Now, at age 70, Messner, has thick, wild, salt-and-pepper hair, a steel-wool beard, and piercing blue eyes set deeply in a face weathered by the mountains. We caught up with him at the American Alpine Club annual dinner in New York City last month to talk gear.
BP: Do you have a gear-buying philosophy, or any rules you try to follow when deciding what goes with you on your trips?
RM: Weight is the most important factor. I always search for the lightest things I can get away with. I don't carry anything extra. My biggest luxury item used to be a camera. But I even stopped carrying that a long time ago.
BP: You've seen a lot of gear evolutions in the past 30 years or so. What's been the biggest game changer?
RM: Modern gear has really changed the potential for adventure, and what we can accomplish safely, what we can accomplish at all. When studying adventure history, look at the gear that people used. There is no way that George Mallory [a mountaineer who disappeared on Everest in 1924, nearly 30 years before the first successful ascent of the peak] could have reached the summit of Everest with what he had. It would have been impossible to climb the Second Step [an especially tough section of the mountain's northern route, first successfully climbed in 1960] with his gear.
BP: I'm sure you've had a lot gear fail on you over the years. Tell us about your most impressive, hare-brained field-fix.
RM: Once on Kanchenjunga [the world's third-highest peak, at 28,169 feet], we were camped in the jet stream with winds around 90 mph. Our tent held till about 5 a.m., then exploded into pieces while we were inside it. Gear started flying away. That was it for that expedition. Game over. Tents just aren't able to handle storms like that, so I've learned to fortify them with big snow walls and lots of guylines.
BP: What's the best piece of gear you've ever owned?
It would have to be my collection of historical gear from my museums. [There are five Messner Mountain Museums in Europe, each one devoted to a different aspect of mountaineering].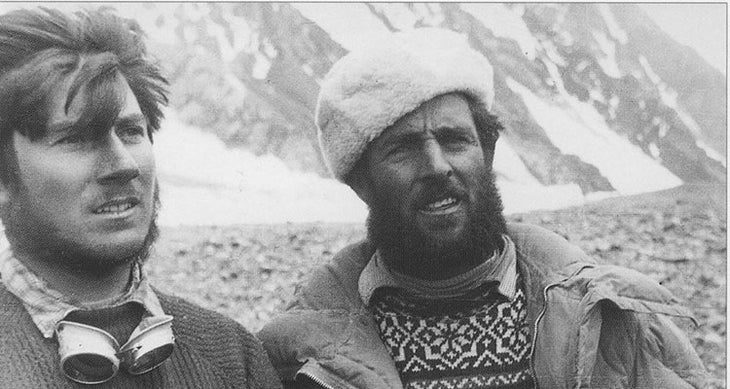 I have Walter Bonatti's gear from his infamous K2 expedition. [In 1954, Bonatti was part of the Italian expedition that first climbed the 28,251-foot peak, the world's second-highest. Bonatti endured a night out with no shelter at 26,600 feet because the climbers who would secure the first ascent moved the location of a camp to prevent him from joining the summit bid. Years of bitter fighting, accusations, and controversy ensued.]
I have Franz Schmidt's gear from the first ascent of the Matterhorn's North Face. And some recent stuff, too, like the hemlet Ueli Steck wore on his speed ascent of the Eiger's North Face. I use these relics to tell the stories of the mountains.
BP: What's your next big adventure?
I'm getting into movies. I'm working on a reenactment film about two Austrian brothers who met tragedy on Mt. Kenya. I'm headed to Africa in late fall, and the hopefully the movie will come out in 2017.