Gear Pro: Why Does BACKPACKER Review Such Expensive Gear?
Readers often ask why we review such pricey equipment. Here's the answer.
Heading out the door? Read this article on the new Outside+ app available now on iOS devices for members! Download the app.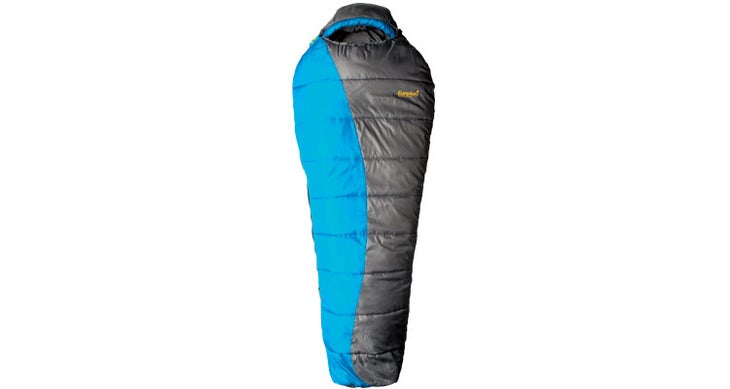 You usually get what you pay for with sub-$100 bags, but the Silver City proves that, sometimes, you can get more. For those willing to trade dollars for weight, this bag provides affordable warmth. $90; 2 lbs. 12 oz.; 30°F. Read the full review.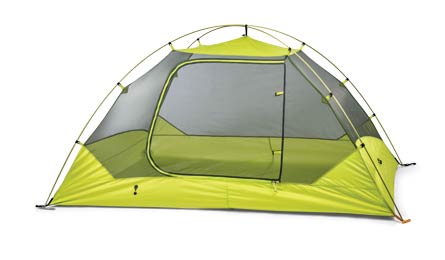 $150 worth of weather protection for two.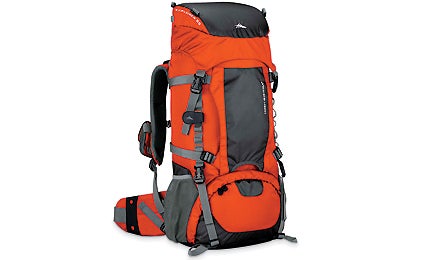 You can score this pack online for under $100, yet it withstood 3+ months of pounding on the AT with one of our testers.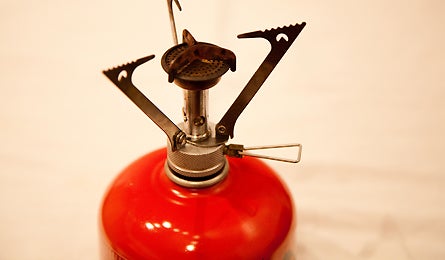 This time-tested, BACKPACKER-approved stove will set you back only 40 clams (less than a large, loaded pizza and a couple of six packs).
Dear Backpacker,
Get a clue! Why do you constantly promote and review gear that is way too expensive for the average person? I mean, come on! $600 tents? $500 rain jackets? $300 boots? What planet do you guys live on? I know you get it for free, and probably only promote gear from companies that advertise with you, but you are missing the boat and not serving your customers. Come back to earth!
The above is not technically a real letter, but it may as well be. We constantly get berated from our readers who challenge us on the gear we choose to review and our editorial integrity, so I thought I would write an "open letter" explaining how we select the gear we do.
First, we primarily look for new gear and new technologies and innovations. Why? Well, because that's what our readers are interested in…the stuff they'll soon be seeing on the racks at their local shops or the stuff that pops up in their website searches. We totally agree that good gear can be crazy expensive, and we wish it weren't so. But, here's the fact: People are buying it. And people want to know if it's worth the money.
(Note: Though the bulk of our coverage is on new-for-the-current-season gear, we never forget about our old favorites, and we regularly recap the ones that are still in circulation and at the top of their game.)
Yes, new technology, whether it's new computers or new cars or the latest jeans at Nordstroms, there's often a degree of sticker shock associated with things that are new, innovative, and high-performance. And while we always publish MSRP (manufacturer suggested retail price), the good news is that those prices do come down, and you can almost always find better prices online than those we quote in print, especially if you wait a month or two or buy at the end of the season.
The way I see it, it's our job to sniff out the new stuff, to test it in the conditions that it is intended for, and report on how it performs. Do we take price into consideration? Of course we do! And we decline to review loads of products that don't live up to their price tags. But remember: A $500, fully-featured, waterproof/breathable hardshell is not intended for occasional use on a weekend backpacking trip, and if that's your style, you should save your money and buy something less expensive. Although top end gear works typically just fine in those scenarios, it's aimed at the people who either 1) push the limits of their gear and themselves, 2) are daily, aggressive users who live the outdoor lifestyle and will wear it everyday straight for the entire season, or 3) yes, people with disposable income.
So when we're testing a piece of gear, we keep the intended user in mind, and weigh price against those requirements. If the performance equals the price, we include it. If it doesn't, we don't. All that said, we are ALWAYS, ALWAYS, ALWAYS on the lookout for a bargain. When we find a piece of gear with a good price tag that still meets our performance requirements, you can be damn sure we'll review that, too. But before we do, we'll test it just as hard as the pricey stuff (well, maybe a little less hard) and make sure it's legit and durable, and won't have you running back to replace it a few months down the road.
Just because something is cheap, that doesn't mean it's a good deal, and when you live and breathe in the outdoors like we do (and many of you do, too), the "cheap" stuff quickly reveals itself. In each season's Gear Guide, we always try to balance the pricey stuff with the mid-range stuff and the bargains. It's not always easy. Each year, the proliferation of expensive gear far outweighs the bargain stuff.
And lastly, regarding the "pay to play" comments that we hear all the time, the only thing I can say to that is this: It's wrong. Whether or not a company advertises bears zero weight on whether they get a review. Choose to take my word for it or not, but BACKPACKER has never operated that way. There may be other publications that do, but we do not. Our honest intent is to bring our readers the best gear every month. Gear that we love. Gear that we want to own. Gear that would buy for ourselves (if we weren't gear testers who are required to keep on testing more new stuff).
Oh, and by the way, if you have an affordable piece of gear that you love—and think your fellow readers will also love–by all means, let me know. Send me no more than 5 sentences on how it has performed for you (tell me about conditions and locations, too) and include a great in-the-field shot of you using it if you have one, I'll include them all in an upcoming story.
—Kristin