From Long Hikes to Speed Ascents: 2016 Shoe Preview
Quick-drying shoes, lightweight hikers, and footwear that transitions from trail to tavern all debut at the Outdoor Retailer show. Check them out in this 2016 shoe preview.
Heading out the door? Read this article on the new Outside+ app available now on iOS devices for members! Download the app.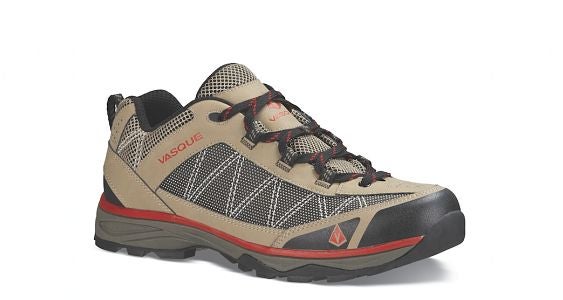 Vasque's new hiking shoe aims to replicate the feel of sneakers for new hikers unused to a more structured boot.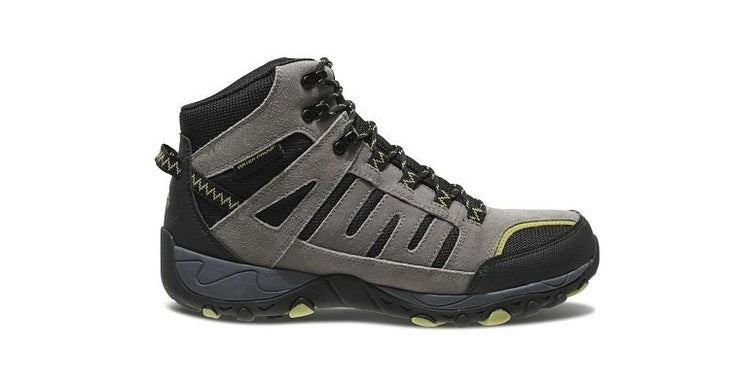 The waterproof Grayling caters to those who want a classic-looking boot with an athletic feel.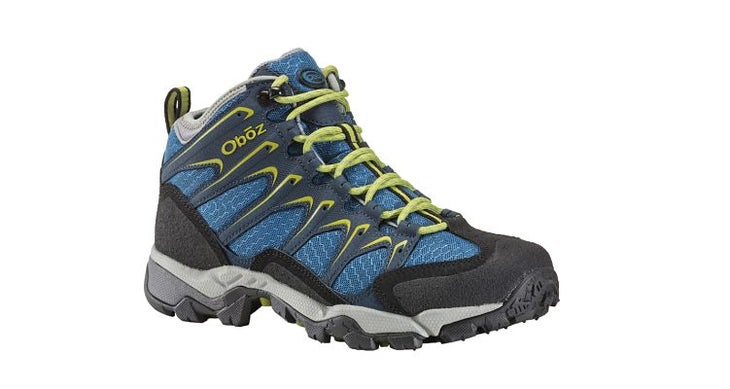 Oboz designed the Scapegoat Mid to be soft and breathable, aiming for a blister-proof shoe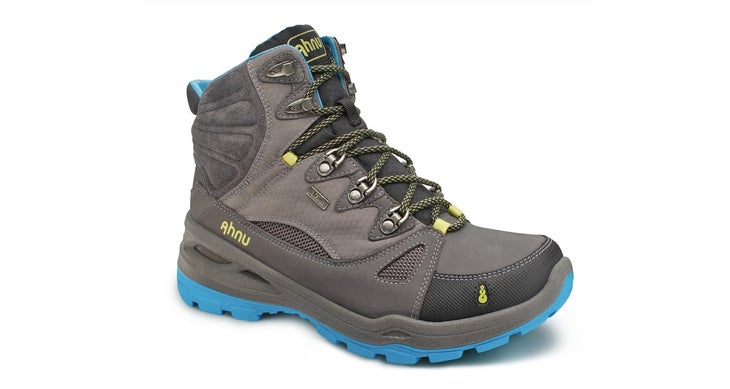 Padded heels give Ahnu's long-distance boot enough give to withstand impact from a heavy pack.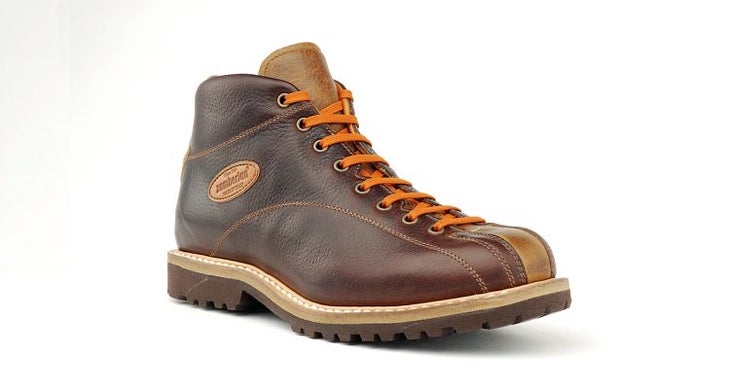 Vibram soles support Zamberlan's casual, lightweight shoe.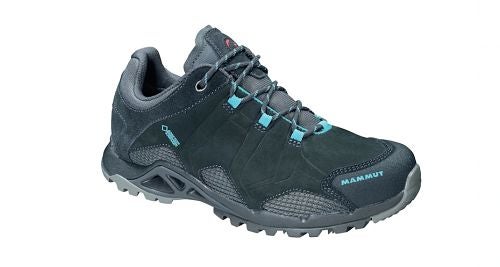 Mammut's lightweight hiker features a Nubuck upper and a more minimalist design.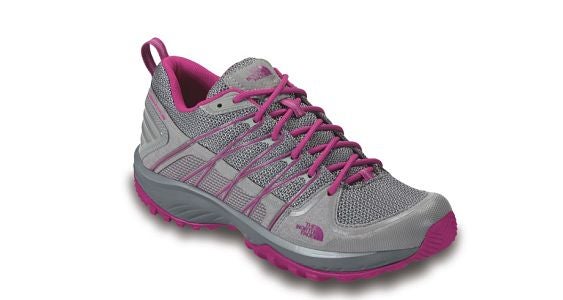 The Explore is soft but responsive, built for relatively fast day hikes.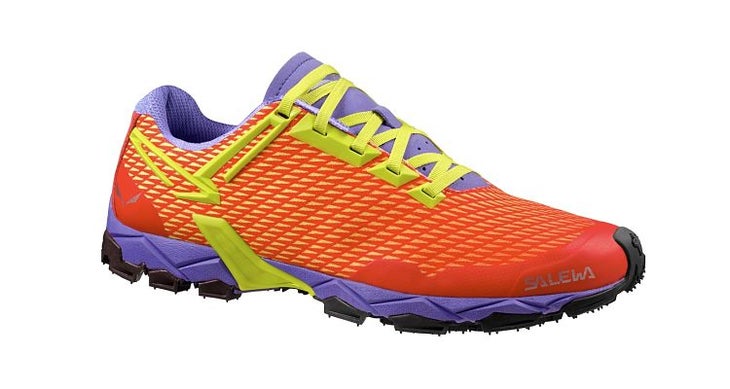 Salewa partnered with Michelin to maximize traction on its ultra lightweight mountain training shoe.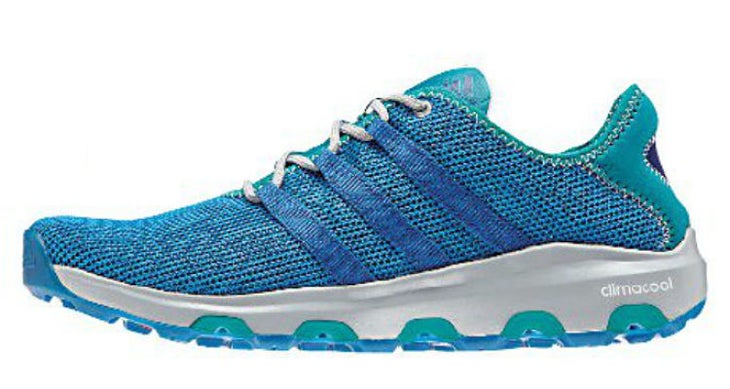 The Climacool Voyager's mesh upper and midsole drainage shed heat and moisture for quick drying on the trail.
Note: This is a preview of new technologies being introduced at the Outdoor Retailer show. We have not yet tested any of these products, and they won't be available until 2016.
The novel Wild by Cheryl Strayed (and the movie starring Reese Witherspoon) inspired so many hikers to tackle the Pacific Crest Trail that the Pacific Crest Trail Association had to cap permits at 50 hikers per day.
Just as Christopher McDougall's Born to Run sparked an increased interest in trail and ultrarunning, outdoor enthusiasts are entering the long-distance backpacking category for personal challenge and fulfillment. As a result, a 2016 shoe preview showcases designs that cater to these novice hikers.
Director of Product Development for Vasque footwear Brian Hall feels a palpable shift in the younger, less experienced backpacking consumer, and believes the Vasque Monolith, available in low and mid cuts, ($110/$130) addresses these concerns. "Most people are used to wearing sneakers or casual sneakers — they're not used to wearing more constructed footwear," he said. "Our challenge is that newer customer, or the person who hikes intermittently. It's to get them into a boot that isn't going to feel like they've stepped into a new world." This means a lighter weight shoe with a fast look and hiking experience.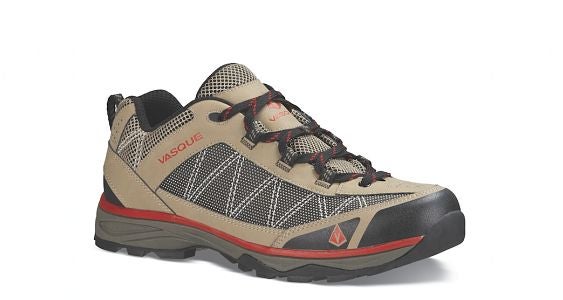 Smart brands at the Outdoor Retailer show are launching lighter, comfier and faster hiking footwear that caters to relatively inexperienced hikers. Despite their pared-down burliness, new boots and shoes still deliver an impressive array of bells and whistles. "Consumers want classic boots with an athletic feel inside," explains Yahn Lebo, product line manager for Wolverine, debuting the waterproof Grayling ($90), featuring an ultra-light, compression-molded EVA midsole and memory foam footbed.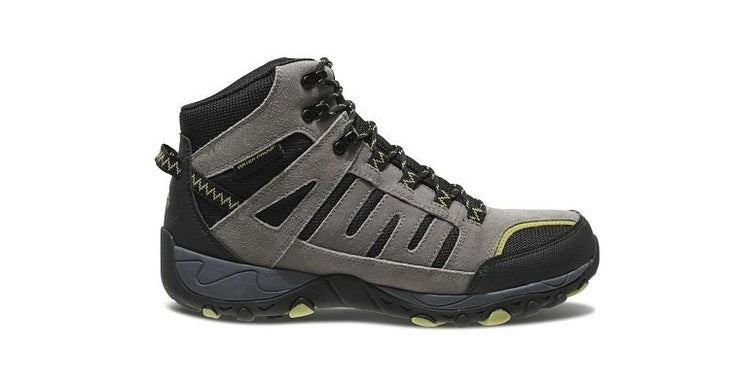 Similarly, both Oboz's new launch, the men's Scapegoat Mid ($145), which contains a suite of features that wrap blister-prone feet like breathable mesh overlay and a BFit Deluxe footbed.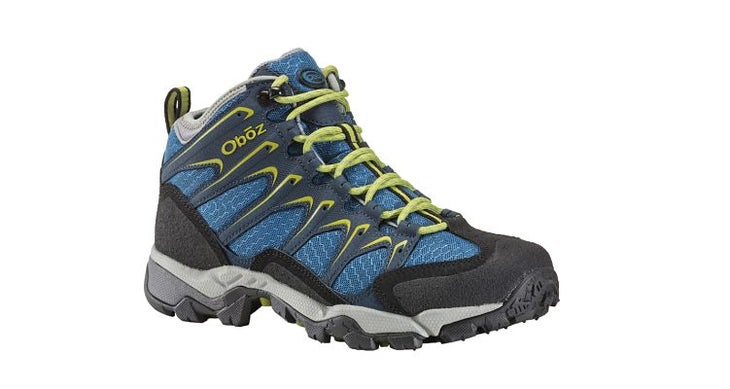 Ahnu's North Peak eVent WP ($200), a brawnier long-distance hiker with a plush PU heel pod, can withstand packs that rival Strayed's "Monster" — the name she gave her massive, overstuffed backpack — over miles of scree-covered trails.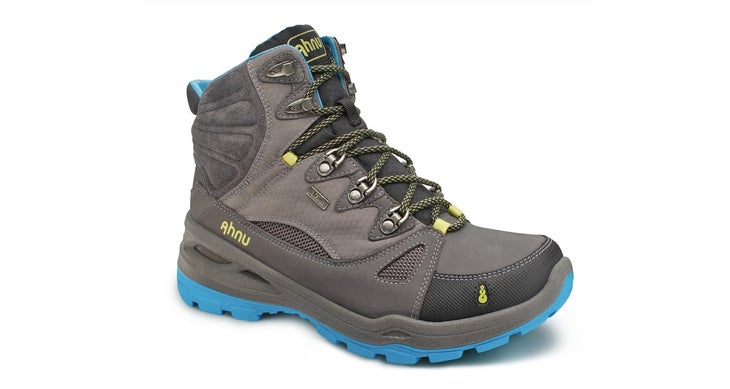 Even Zamberlan, a brand recognized for husky leather boots and top-notch design, is lightening up with its new Icona Classic Line ($320–$360) with Vibram soles and agile construction. "This line has some very distinctive characteristics, creating a new direction for Zamberlan," explained Philip Benson, Zamberlan's general manager. "Specifically, the footwear has significantly less structure and is very lightweight … in a word, casual."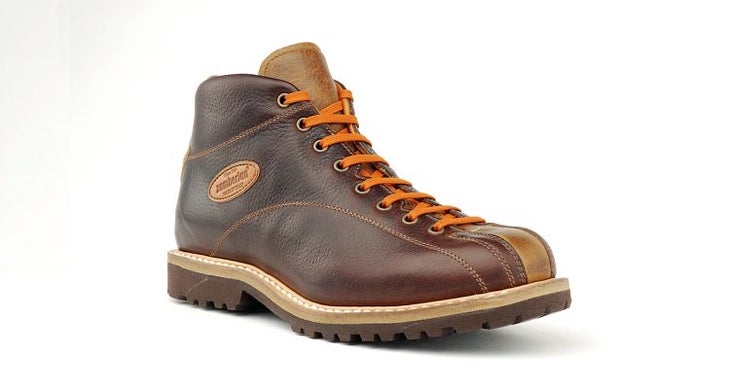 The trend of lightweight, vibrant and clean design aesthetics are also represented in Mammut's Nubuck-topped ($179) for men and women, which contains Gore-Tex's Surround technology.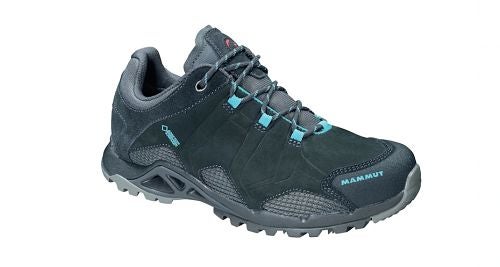 On the other end of the spectrum are the outdoor shoppers aged 21 to 35 who hike after work with buddies and celebrate their accomplishments at the local brewery after activity.
Such crossover consumers demand a lot out of their footwear: Shoes must be light. They must be suitable for hiking and short bursts of running.
They should be grippy enough to scramble over slick boulders, and they must have the ability to quickly dry after forging through streams. Oh, and they have to be stylish enough to wear in lifestyle activities like drinking beers or grabbing a casual dinner. "It's still about making a hiking shoe work beyond just on the trail," said Sam McCoubrey, general director for AKU. "And that talks to the aesthetics but also the benefits of a true dynamic application of comfort rather than a static shoe."
Hiking shoe manufacturers are up to the challenge and debut fast, light, aggressive and comfortable products that wouldn't garner attention from the fashion police.
The North Face's new Lightwave series is sure to woo the passionate yet fickle demographic known as millennials. "If you look at what's happening in the outdoor space, millennial participation is increasing, but their approach to the outdoors is more communal and social," said Brian Moore, The North Face's vice president of footwear product. "They're going out and having fun for the day, and they want functionality and versatility, but not the weight." The women's Lightwave Explore Low WP ($110), for example, is made with a soft but responsive single-density mid-sole for fast-hiking comfort, and breathable light mesh throughout the entire shoe.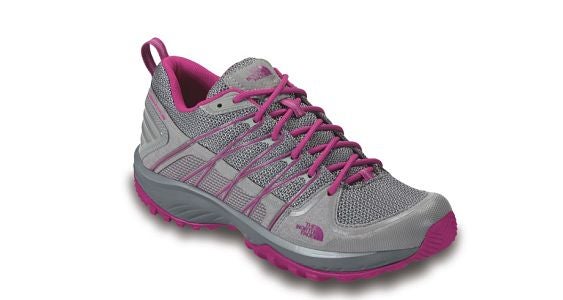 Likewise, Keen's new VersaTrail ($120) is a sub 11-ounce multifunctional shoe designed for consumers who do it all. A dual-density EVA midsole provides all-day comfort, and carefully designed lug depth maximizes grip while making shoes comfortable enough to walk around downtown. The concepts of light, fast, versatile hiking shoes can also be seen in both Columbia's Conspiracy Titanium OutDry ($135) — a nimble, sleek, waterproof shoe designed for trails that necessitate stability and performance — and Salewa's new LiteTrain ($129), an aggressive hiker that nods to ultrarunning values: It weighs just 245 grams, and balances performance, grip, durability and traction courtesy of Michelin to help your customers achieve their fastest fourteener ever.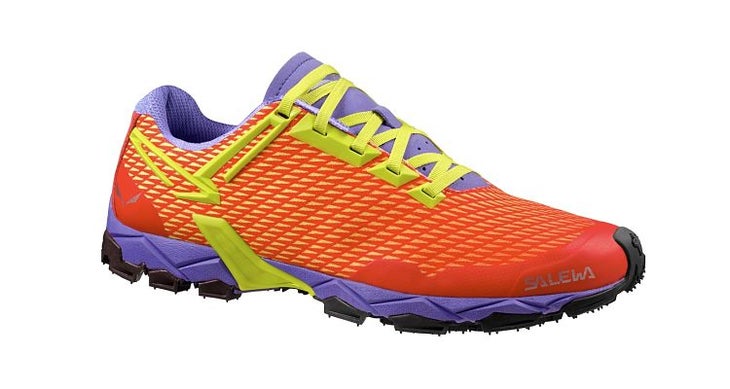 Per it's name, Hi-Tec's V-Lite Flash Force Low I ($140) manages to pack an impressive set of footwear technology including an OrthoLite Impression liner, Vibram's RollinGait and rubber outsole, water-repelling i-shield and V-Lite EVA into just 14.2 ounces.
Breathability continues to be an essential hiking shoe feature for discerning hot-weather hikers. For example, Adidas Outdoors' Climacool Voyager ($80) achieves quick-drying functionality with unique ventilation and drainage in the midsole and an open-mesh upper that sheds heat.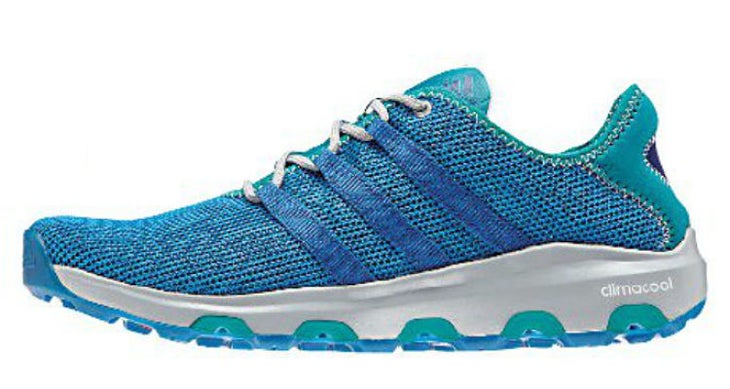 AKU's low-profile and attractive MIO Surround GTX ($200), designed for mid-mountain trails, also encourages airflow with a Gore-Tex liner and side ventilation outlets designed to release moisture and warmth.
Sweaty feet? Meet your match.
These are just a few of the new products to debut at Summer Market. Be sure to check for more news and trends in the O.R. Daily, Days 1-4, published live at the show, and available digital format each day of print at www.snewsnet.com/ordaily.