3 Fire Starter Kits That Work in the Wettest Conditions
When it's cold and rainy and you need a campfire, now, these three fire starter kits will do the job.
Heading out the door? Read this article on the new Outside+ app available now on iOS devices for members! Download the app.
Fire starter kits are handy for quickly and safely lighting campfires, outdoor charcoal grills and fireplaces. In wet conditions, a reliable fire starter kit is essential, especially if you're camping or backpacking far from home. A variety of products are available, and each are best suited for specific applications and conditions. Here are three simple, effective choices.
Better Wood Products Fire Drops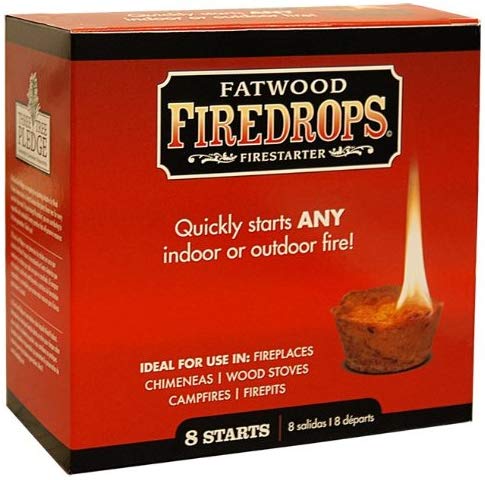 Better Wood Products Fire Drops can help reduce uncertainty around fire starting. The "drops" look like wood shavings, mixed with resin, all molded together in a muffin tin. In fact, in low light, it would be easy to mistake one for a grainy bran muffin. The positives of this product include their light weight and how well they burn, even in wet conditions. One limiter is that the Fire Drops are a single-use item. They come in a non-resealable plastic bag, and there is really no great way to separate them into pieces to start multiple fires. So, it's an item that we would use to light the charcoal grill or the campground fire pit. 
Instafire Fire Starter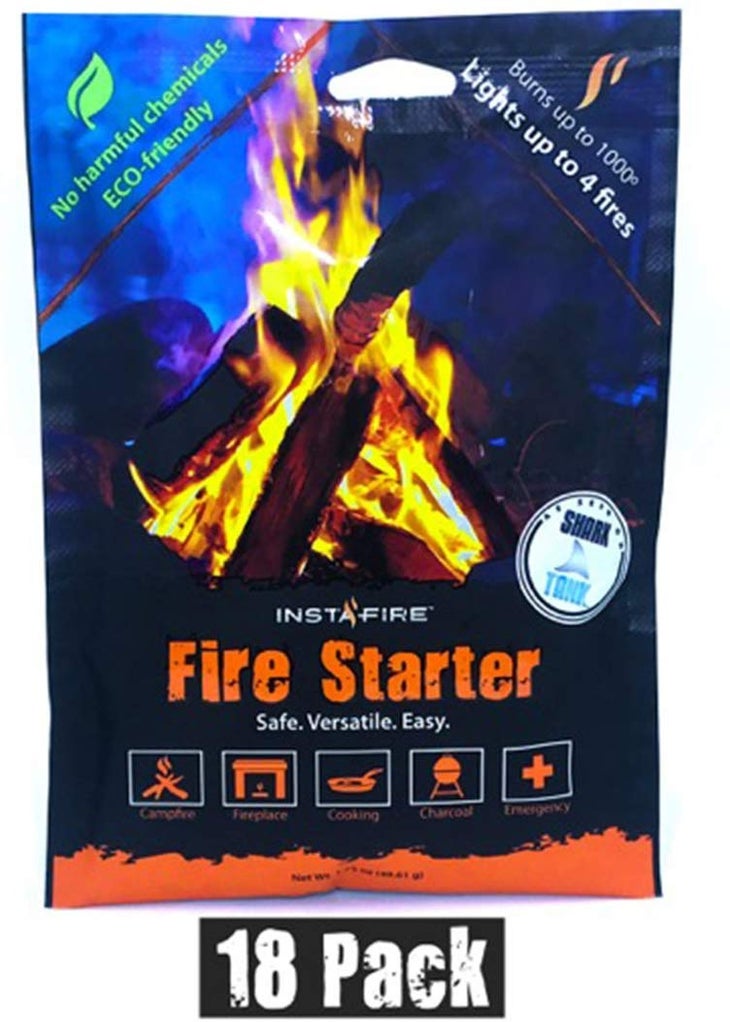 The Fire Starter packets contain what I now refer to as "magic-fire dust" that is flammable even when floating on water. (We tried, it works.) While lighting floating fire dust is a heck of a good party trick, Instafire's best use is in the backcountry to quickly and easily start campfires in potentially damp conditions. The packets are lightweight and easily fit into the small pockets of a backpack. Because each packet contains enough dust to start multiple fires, consider bringing an extra zip-top bag or a rubber band to roll it up and keep the contents dry after the packet is opened. 
Buy the Instafire Fire Starter Pack for $21
Better Wood Products – Fatwood Firestarter (The Original)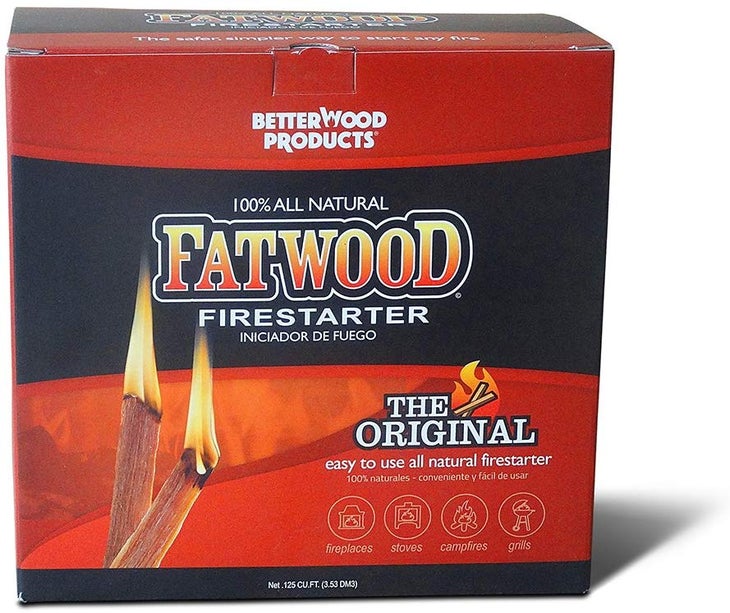 Combine a ¼" thick, ~2"x6" wood slice with a flammable resin and you get a convenient and reliable fire starter. The matchstick-style Rip N' Burn breaks nicely into smaller linear sections without much effort, allowing the user to light multiple fires with just one. The great thing about the Rip N' Burn sticks is that they will light even when wet, making it a versatile fire-starting tool. They are just a bit too long and rigid to be my go-to fire starter in the backcountry where a product like Instafire's Fire Starter represents a more packable option.