The 8 Best Hiking Gadgets of Fall 2018
Stay safe and connected on the trail with these lightweight, durable electronics.
Heading out the door? Read this article on the new Outside+ app available now on iOS devices for members! Download the app.
Garmin inReach Mini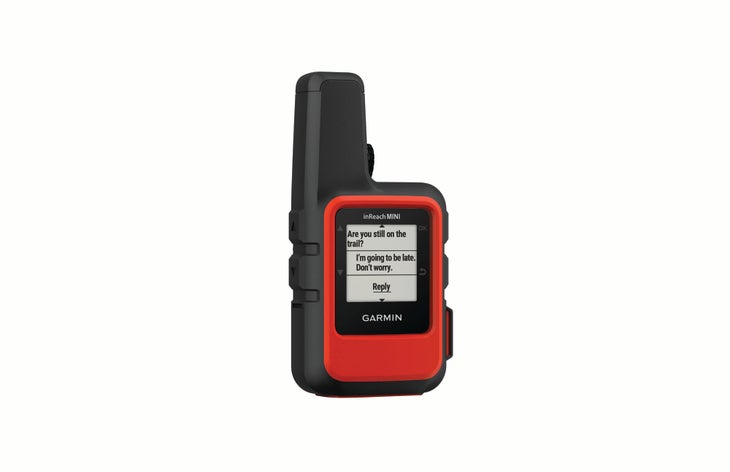 $350; 3.5 oz.; Buy Garmin inReach Mini Now
Take everything we love about the inReach—the backcountry's best two-way satellite messenger—put it in a package just larger than a pack of floss, and you get the new Mini. What's the catch? We can't find one.
Like its predecessor, the Mini offers two-way texting and email in the backcountry, detailed GPS maps (through the Earthmate app), and simple controls, but it measures just 2 by 2 inches, with a 2-inch-tall antenna. It still accesses the Iridium satellite network for the best coverage available—it works globally, at any latitude. The Mini effectively sent and received texts from a remote Fourteener in southern Colorado, a river in Alaska, and a canyon in the Rockies that's a notorious dead zone. (Slot canyons are still a problem, as they are for all satellite-connected devices.) "In isolated locations, it gives me peace of mind and allows me to fully focus on my lessons and the area around me," said a NOLS instructor after a 15-day foray into Colorado's Holy Cross Wilderness with 12 students.
The Mini pairs with your phone via Bluetooth and the free Earthmate app. Through the app, you can access topo maps, weather charts, and your phone's contact list for texting and emailing without cell service. We enjoyed being able to check the status of nearby thunderstorms on a spring bid up 14,259-foot Longs Peak. "The weather function is super easy to interpret," one tester reports. "You don't have to be a meteorologist to parse it."
You can send messages on the inReach device itself, so if your phone dies, the Mini is still a valid insurance policy. (Its rechargeable lithium ion battery lasts up to 50 hours when tracking waypoints every two minutes, and 20 days without tracking.) OK, one catch: Service plans start at $12 per month for 10 custom texts (sent and received) and unlimited S.O.S.
Garmin fenix 5 Plus Series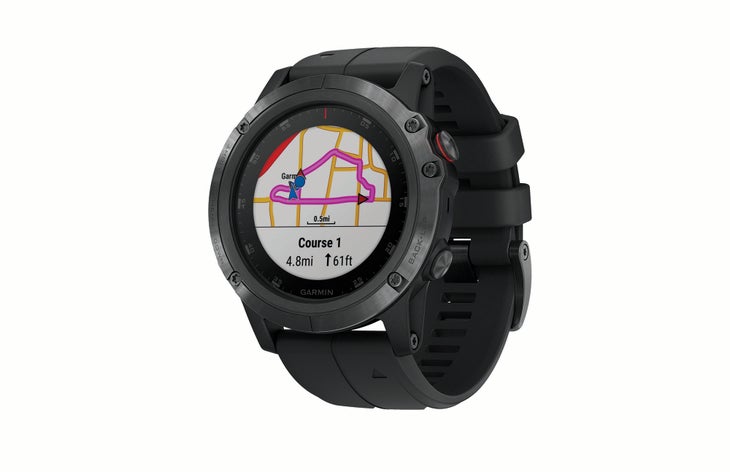 Starting at $700; starting at 2.3 oz.; Buy Garmin fenix 5 Plus Series Now
Our take Knowledge is just a wrist-flick away with Garmin's new fenix 5 Plus series. It's the most full-featured GPS watch we've ever used, offering functions that kept us on track in the backcountry, whether following a trail, checking the weather, or chasing a time. Caveat: The price might make even diehard gearheads blink.
The details Like previous iterations of the fenix family, this one uses 1:100,000 topo maps and GPS and GLONASS satellites. But the 5 Plus also uses a third satellite network, Galileo, giving it the best coverage of any watch we tested. It also has a thermometer, altimeter, and music storage, and can pair with your smartphone to receive texts in the frontcountry. Cool: With the 5X Plus (pictured), you add an oximeter to measure your blood-oxygen level ($150 and up, depending on model). The tech could be useful for mountaineers, letting them see when they're acclimatized without waiting for symptoms.
Trail cred "There's no touchscreen, but the five chunky buttons are super easy to use, even with cold fingers during alpine starts," one tester says.
GoPro Hero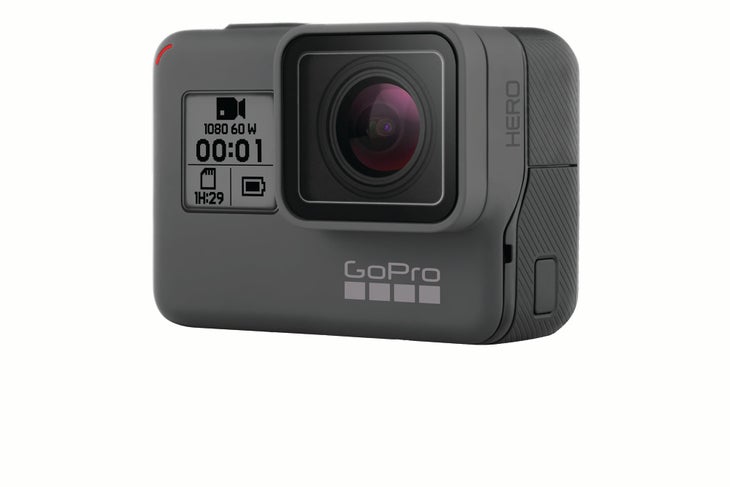 $200; 4.1 oz.; Buy GoPro Hero Now
Our take We were a little skeptical when we saw yet another addition to the GoPro family. But with a price much lower than its brethren, we couldn't resist the Hero's blend of value and easy-to-use features.
The details "This is the GoPro for newbies," one tester announced after teaching his tech-averse partner how to use the Hero. An intuitive touchscreen works like your smartphone and doubles as a viewfinder, letting you frame and preview your shot. "The no-brainer controls are perfect," his wife said after documenting a hike in Rocky Mountain National Park. "It auto-adjusts color, contrast, and focus, letting me concentrate on the trail—not the camera." The Hero is still powerful enough to satisfy most photographers (it shoots at 1440p60 and 1080p60), but those specs fall short of other action cams and keep the it squarely in the "recreational" category. Bummer: Battery life is a weakness; the Hero runs for about two hours at 1080p60.
Trail cred "The 'QuikStories' feature in the free app creates shareable stories of your footage in any length you want," one tester says. "Previously, my footage would die on my camera because I never turned it into anything cool. This time, I came home from a paddle trip on Colorado's Arkansas River and found a 20-second video summary waiting for me. The Hero uses algorithms to pick out action shots, and you can even edit in the app."
Jaybird Run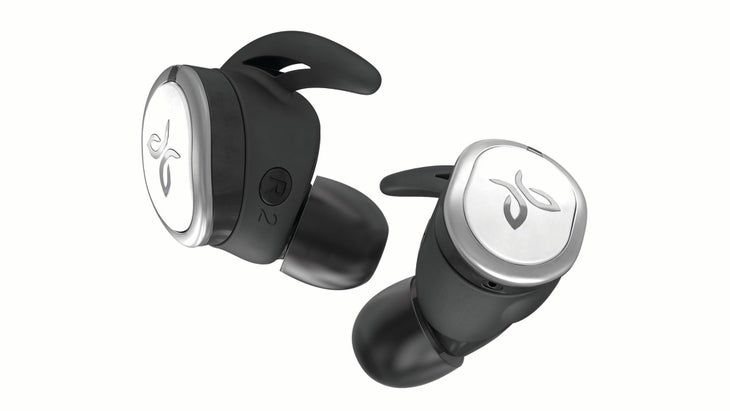 $180; 0.2 oz; Buy Jaybird Run Now
Our take If you're the sort of hiker who likes to take your tunes and TED Talks on the trail, these wireless, sweat-proof earphones may be your best bet. The Bluetooth earbuds are the most comfortable we've ever worn: They're completely customizable and never slipped out of our ears when we were trail running. Each pair of Runs comes with round and oval silicone tips, plus various removable fins that lock the buds around the contours of your ear so you can dial in fit.
The details These in-ear phones aren't noise-canceling, which we appreciated when we were on the trail, but the sound is clear. "I could hear a runner behind me telling me he was passing on my left without issue," our tester said after a run in the Boulder foothills. A button on each bud operates functions, such as pausing music, picking up calls, and activating Siri. The case, about the size of a D battery, doubles as a power bank and holds two charges for when you need to top up on the fly .
Trail cred "With four hours of play time on a single charge, plus the fully charged case, I had enough power for a solo weekend trip in the Indian Peaks," one tester says.
Petzl BINDI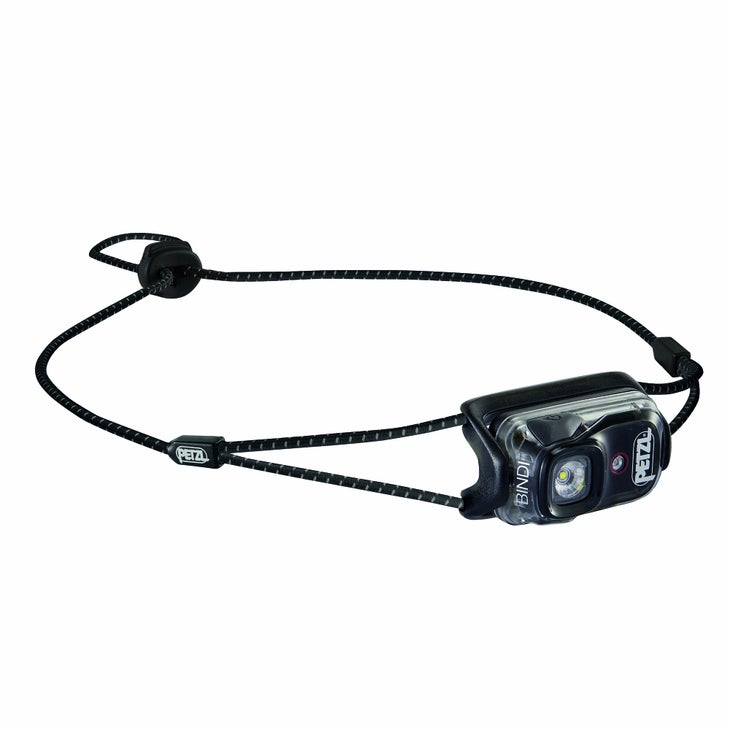 $60; 1.2 oz.; Buy Petzl BINDI Headlamp Now
Our take Let's start with the numbers: At 200 lumens and 1.2 ounces, the new Petzl Bindi is the brightest ultralight headlamp we've ever used, as powerful as the company's popular Tikka, but at less than half the weight. "It packs like an emergency light, but it's powerful enough to take on nighttime climbs and trail runs," says our tester. "The 120-foot range was enough for me to scout out the trail ahead when I came to a junction on Boulder's Mesa Trail." Bonus: A central axle lets the Bindi tilt both up and down, which enabled testers to wear it around their necks to illuminate the their camp kitchens without blinding everyone they looked at.
The details The Bindi's minimalist shock cord strap and a body the size of a pair of dice stash neatly into a pants pocket, and the lamp's tiny housing packs in three white lighting modes as well as a red beam. A lock function prevents it from accidentally turning on when not in use. Ding: The 680 mAh battery provides a scant three hours of runtime on the standard 100-lumen setting; plan on recharging from a power pack for longer trips.
Trail cred "I expected the shock cord strap to dig into my head, but the Bindi was so light I didn't even feel it," said one tester, who used the lamp as his only light on a three-night backpacking trip in Colorado's White River National Forest. "It's so small,
my biggest problem was finding it in my pack."
PHOOZY XP3 Series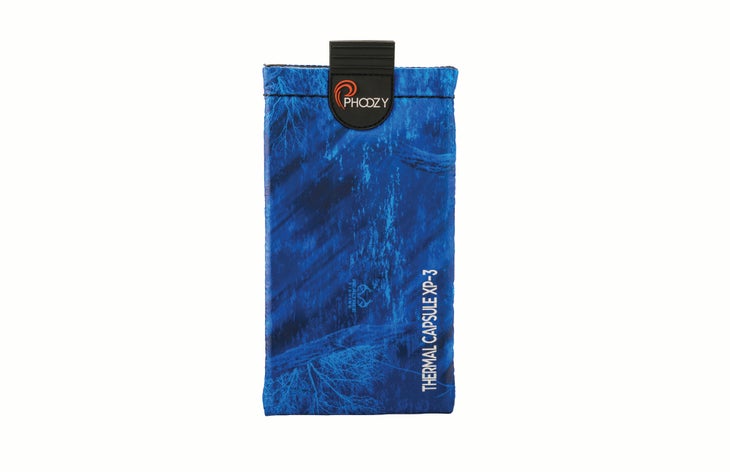 $50; starting at 1.8 oz.; two sizes; Buy PHOOZY XP3 Series Now
Our take Batteries and extreme temps do not mix. And for that, we're happy to have the XP3 as a barrier between our smartphones (and other similarly sized electronics) and the elements without resorting to stuffing them beneath our layers. The sleeve resists sun, heat, and cold, preventing weather-induced power drain and sudden turnoffs when phones are tucked inside.
The details Made with a proprietary insulation, the XP3 ensures that your phone maintains a safe temperature in heat and cold (it preserves the phone's own warmth). Its foam-like core is shock- and impact-resistant, protecting your phone from drops up to 9 feet (yep, we tested it), and the hydrophobic outer layer guards against light precip and mud splatters. Note: The XP3 is available in two sizes to fit all smartphones.
Trail cred "I used the lashing point to connect the XP3 to my shoulder strap for easy access, because constantly reaching into my pockets on a cold day can get tiresome," one tester says. "On a ski tour in Banff, temps dipped into the single digits, and my phone battery wasn't affected."
SPOT X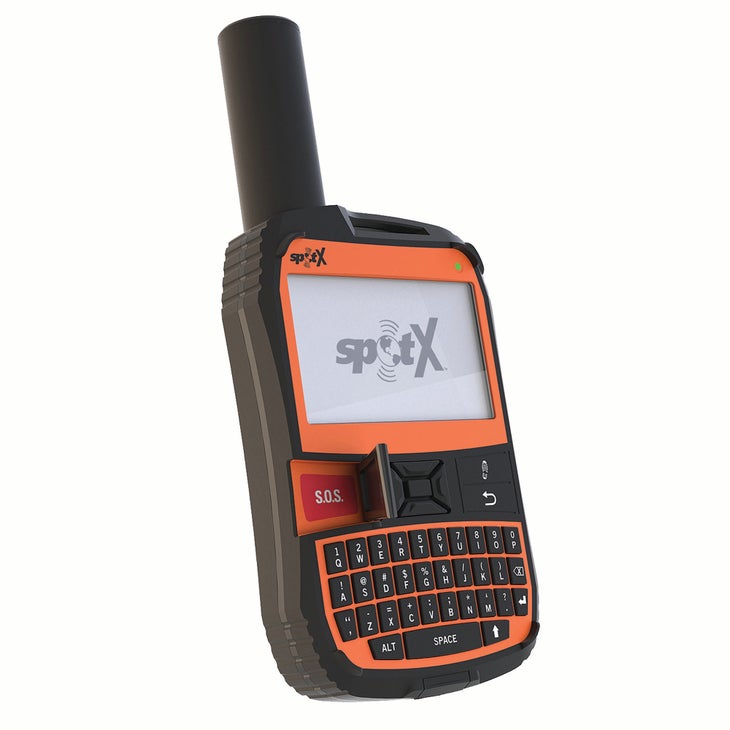 $250; 7 oz.; Buy SPOT X Now
Our take A time-tested emergency tracking device gets an upgrade in the SPOT X. The original SPOT was a one-way messenger, allowing you to send preset outgoing texts, but no one could text back. The new version is built for two-way messaging; it's not as feature-rich as the Garmin inReach Mini, but for $100 less it's a great choice for adventurers who just want to stay in touch in remote locations and not much else.
The details Service plans start at $12 per month for 20 custom texts and unlimited S.O.S.; use the Blackberry-like keyboard on the housing and text away. The SPOT X uses the Globalstar satellite network, providing coverage anywhere in the United States (only one-way messaging in Asia and Oceania, though, and no coverage at extremely north and south latitudes). As with the original SPOT, folks at home can track your location, and you can use the "check in" feature to quickly send updates. You can also post to Twitter and send an S.O.S. (hopefully not in that order).
Our take "When my party got sick on the John Muir Trail, the SPOT X was crucial in devising an early exit strategy with help from folks at home," one tester says. 
WakaWaka Solar Panel and Solar Link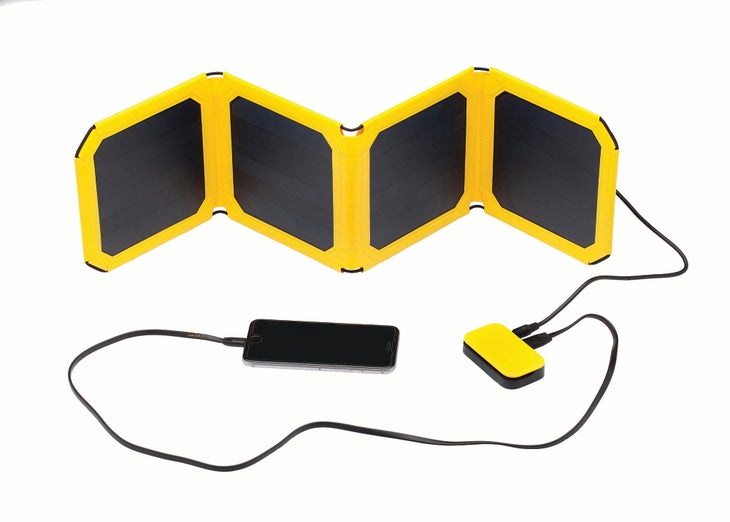 $100; 3 lbs. 1 oz.; Buy WakaWaka Solar Panel and Solar Link Now
Our take Gadget lovers need power—and 1.2 billion people around the world need electricity. Stay juiced in the backcountry while giving back with this set from WakaWaka, which contains a super-efficient, 10-watt solar panel and inverter. Plus, for every purchase, WakaWaka donates a solar charger to a family in need (the company currently donates to people in 61 countries).
The details This is the only 10-watt, outdoor-ready solar panel we've found at this price. With that much power, the panel can juice a dead iPhone in about three hours in direct sunlight. The Tic Tac box-size Link converts solar energy, so you can plug two batteries, smartphones, or cameras directly into the panel. A polycarbonate housing protected the panels from granite, trail debris, and rogue dog paws, and a rugged elastic cord threads through the housing for easy lashing. Tradeoff: weight.
Trail cred "I draped the solar panel over my pack in Peru, connecting it with a few biners," one tester says. "Over the course of four hours in direct sunlight, I completely charged my 1220mAh GoPro Hero."