The Best Cooling Apparel for Summer Hikes
Don't let the dog days get the best of you. Stay cool and dry with these smart gear picks.
Heading out the door? Read this article on the new Outside+ app available now on iOS devices for members! Download the app.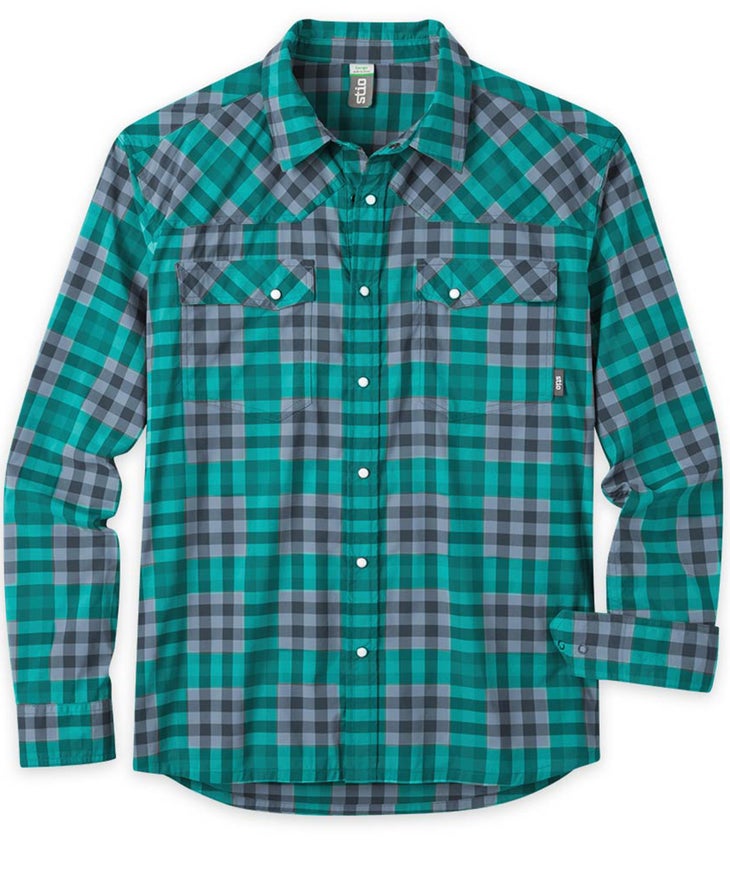 There's nothing worse then feeling like your day has turned into a march through Satan's scorching backyard. Staying hydrated, applying sunscreen, and eating right helps, but selecting the right apparel is also crucial for counteracting heat's hammer. With that in mind, we've hand-picked the best lightweight, quick-wicking and breathable gear to help keep you outside and in your comfort zone through the summer's last hurrah.
Sunday Afternoons Lookout Hat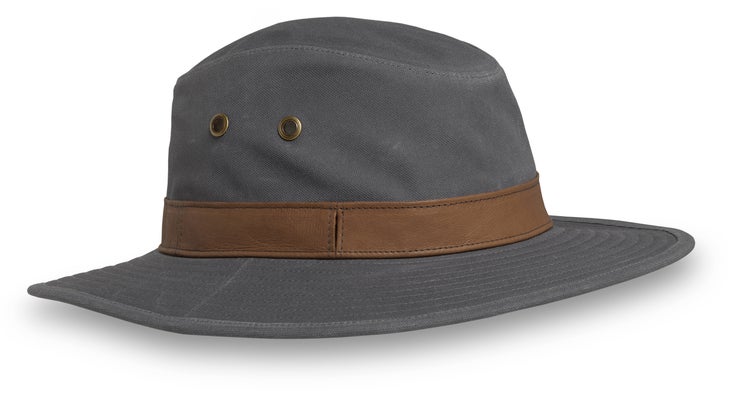 The easiest way to fight the sun? Don't let it get to you in the first place. This hat's 2.5-inch-wide brim shades the face and neck from rays, and its UPF 50-plus protection provides extra reassurance that your scalp isn't getting scorched. A soft polyester band lines the interior to catch sweat. The DWR-treated waxed canvas fabric sheds water, and also features an internal adjustable strap, hidden in the back of the hat's interior band, that's ideal for a gusty day or a paddle (it also floats.) "I wore the hat on a hike above Boulder, Colorado, during which the weather went from hot and sunny to super windy and rainy," says a tester. "I was able to tighten the Lookout easily, so it wouldn't fly off my head, and when it started to rain, the water ran right off rather than soaking through."
$56; 4.1 oz (M); M-L 
Seirus Sundana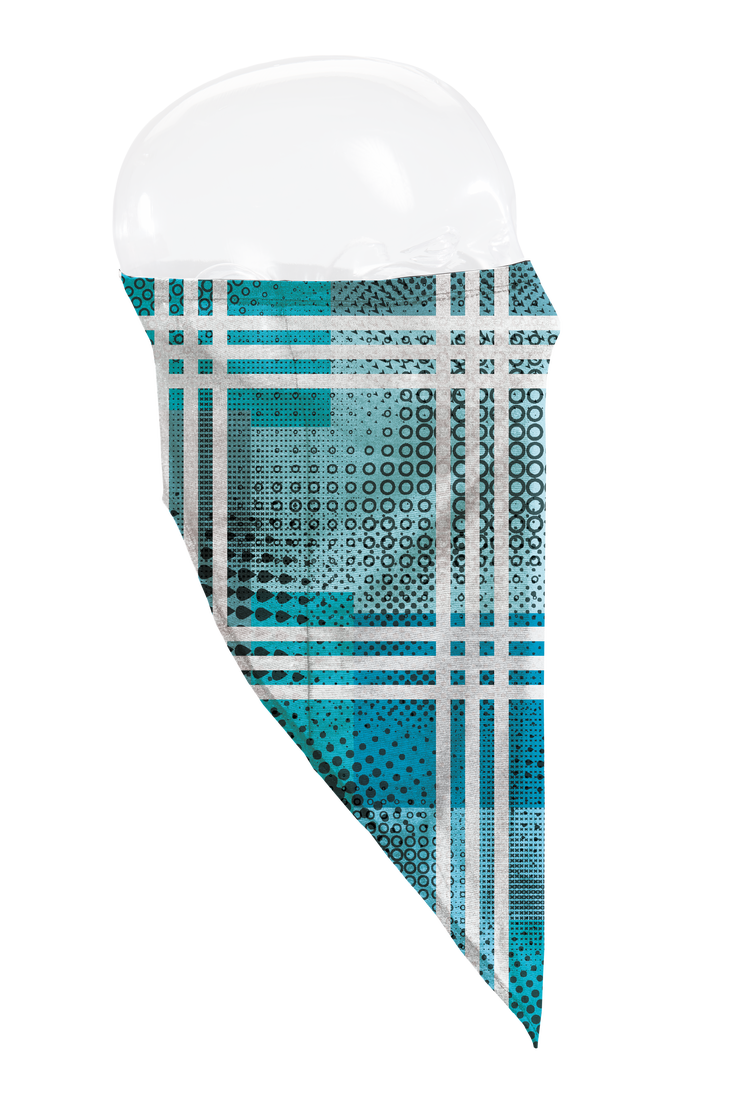 The Sundana is one of the most versatile head-and-face bands we've tested. A triangle design, rather than the standard rectangular silhouette of a classic bandana, means less fabric for decreased weight and bulk. Your face, neck and ears are still covered, though, and the fabric—a 4-way stretch polyester blend—feels as light as silk and is UPF 25. As a headband, the longer section can drape down to shield the back of the neck, and the Sundana easily rolls into itself for a slimmer profile.
$15; 0.7 oz. (one size) 
Under Armour Crossback Clutch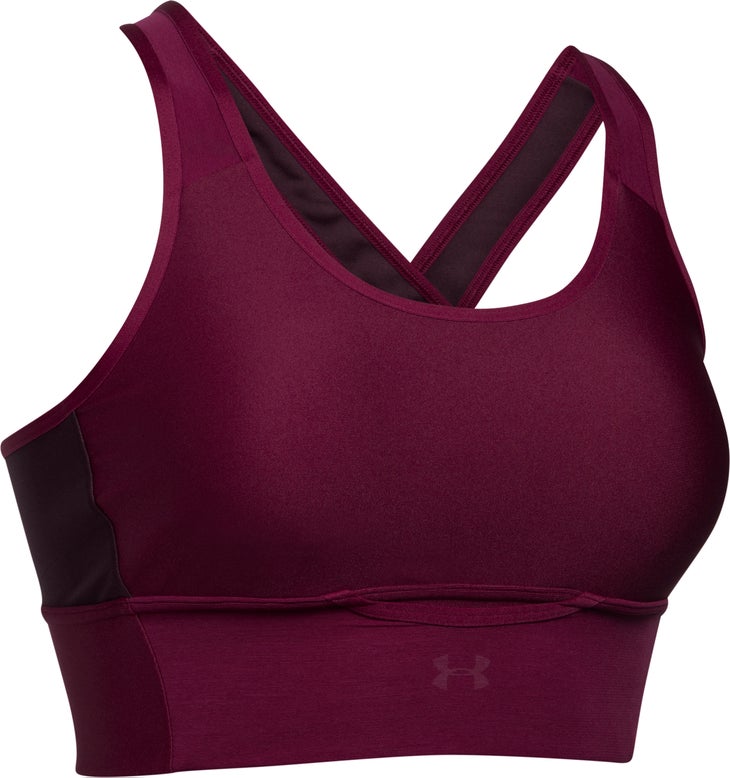 This bra combines performance and convenience in package perfect for trail runners. The Clutch's polyester/elastane blend wicks sweat quickly on hot excursions, and the band beneath the cups is thick enough that it's not transparent when wet (great for impromptu swim sessions). A handy stash pocket on the band is the size of a minimalist fanny pack—2.5 inches high and 10 inches long, or big enough to fit a few gel packets and a key fob. "The cross-straps and band provide just the right amount of compression for high-impact activity, and I never noticed my keys or snacks jostling around in the pocket," said one trail runner who wore the bra on routes throughout the Front Range.
$50; 3.3 oz (S); XS-XL   
Triple Aught Design Alchemy Boxer Brief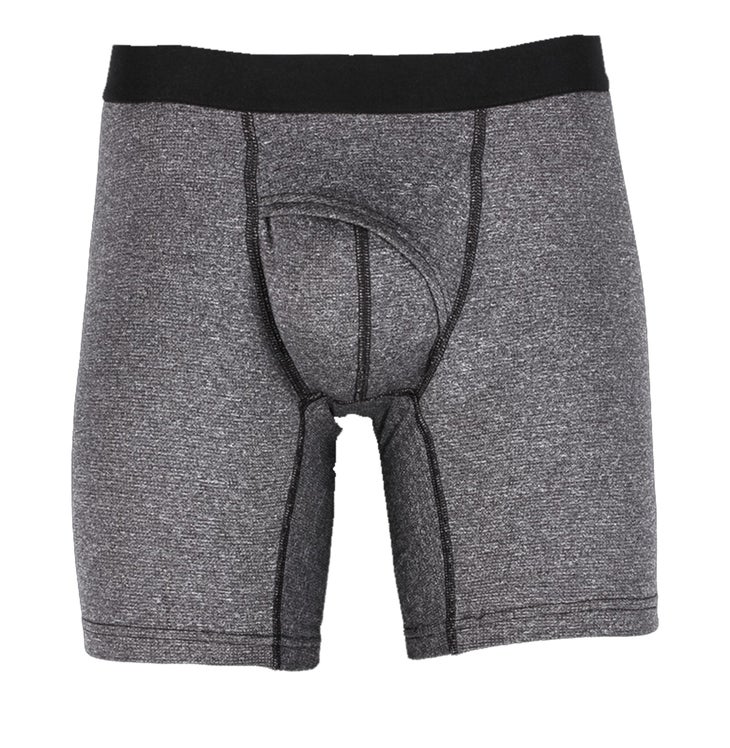 The best kind of underwear is the kind you don't notice at all. "These boxers never bunched up or chafed as they got sweaty," reported one Eldorado Springs, Colorado-based tester who wore the Alchemys on approach hikes and multi-pitch trad climbs. Despite being looped into a harness for four-hour sessions at the crag, these briefs never failed to wick perspiration and never twisted out of shape.   
$36; 2.8 ounces (M); XS-3XL   
FITS Performance Trail Quarter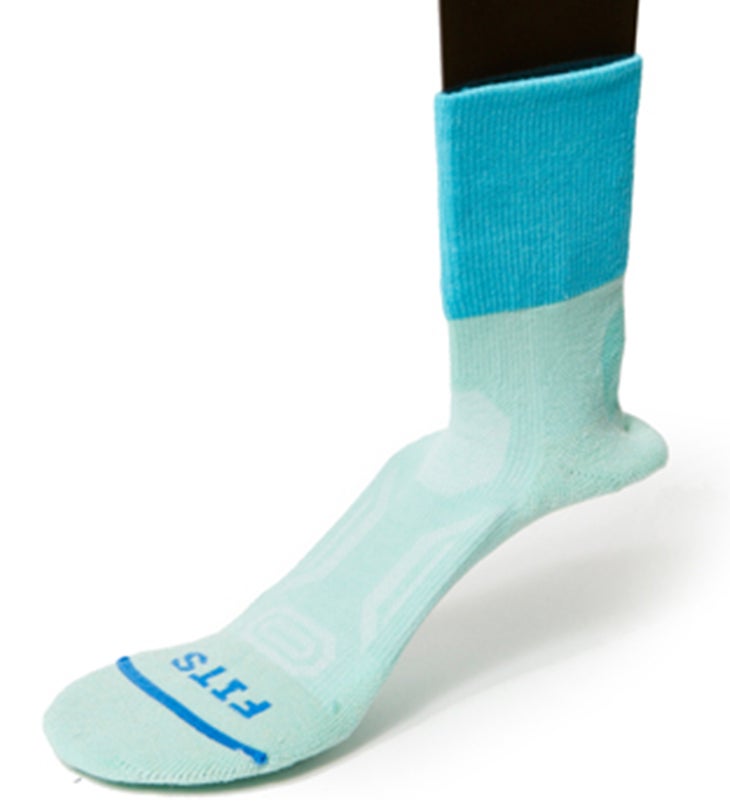 Your footwear can feel like an oven when the sun's blasting down and you're moving fast. The Performance Trail features breathable knit patterns on the top of the foot and beneath the arch while still providing cushion and support. "I never had issues with my feet feeling super sweaty. Even when I ran through a stream they dried out well," said one mountain runner who tested them on a 17-mile out-and-back on Colorado's 14,131-foot Capitol Peak. "If you have thick socks they won't usually keep you comfortable in the summer, but these didn't give me any problems." He also enjoyed the Performance Trail's fit high on the ankle for protection during alpine ascents, and for keeping the sock in place to combat bunching. Note: If you lean towards a minimalist sock weight, or if the thermometer heads for the upper reaches, go with the Light Performance Trail Quarter.
$19; 1.9 oz. (m's M); m's S-XXL, w's S-L
Glyder High Power Short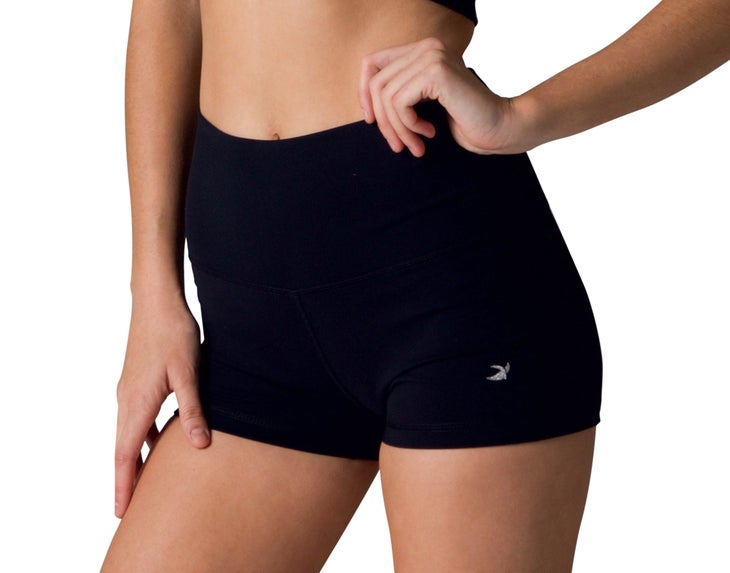 When it's hot out, shorts are no-brainer. But the High Power takes comfort in the heat to the next level with a stretchy, soft, power-wicking nylon-spandex fabric called Forma101. No matter how much we sweated in these shorts, they remained opaque and durable. "I've found that many fitted shorts are cheap, see-through, or ride up or fall down," says one tester who wore them hiking in the Flatirons and on trail runs in Colorado's San Juan Mountains. "I'm stoked to finally find a pair that I don't have to worry about tearing a hole in when I sit on a log for a snack or brush a pine tree when I'm moving fast." Bonus: The high waistband doesn't roll down when you bend over or move around   
$44; 8 oz. (Small); XS-L   
Tasc NOLA SS T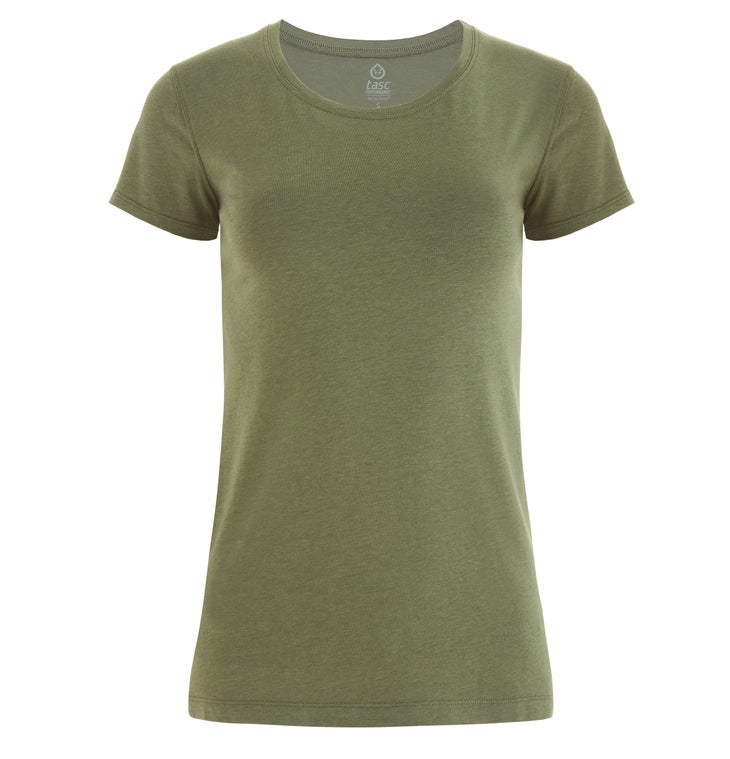 At some point, when working hard in the heat, your pits are going to stink. Thankfully, Tasc's proprietary MOSOtech fabric (a blend of cotton, lycra, and bamboo-made viscose) is not only extremely soft, but also masks odor like a champ over multiple wears between washes. One tester wore the NOLA for several days in a row to hike, trail run, weight lift, and do yoga around Boulder—and it didn't get even a little funky. The NOLA also sports a UPF of 50-plus to help aid against the sun. For the men's version, check out the Carrollton Performance Crew.
$34; 4.8 oz. (w's M); m's S-XXL, w's XS-XL    
Stio Eddy Shirt LS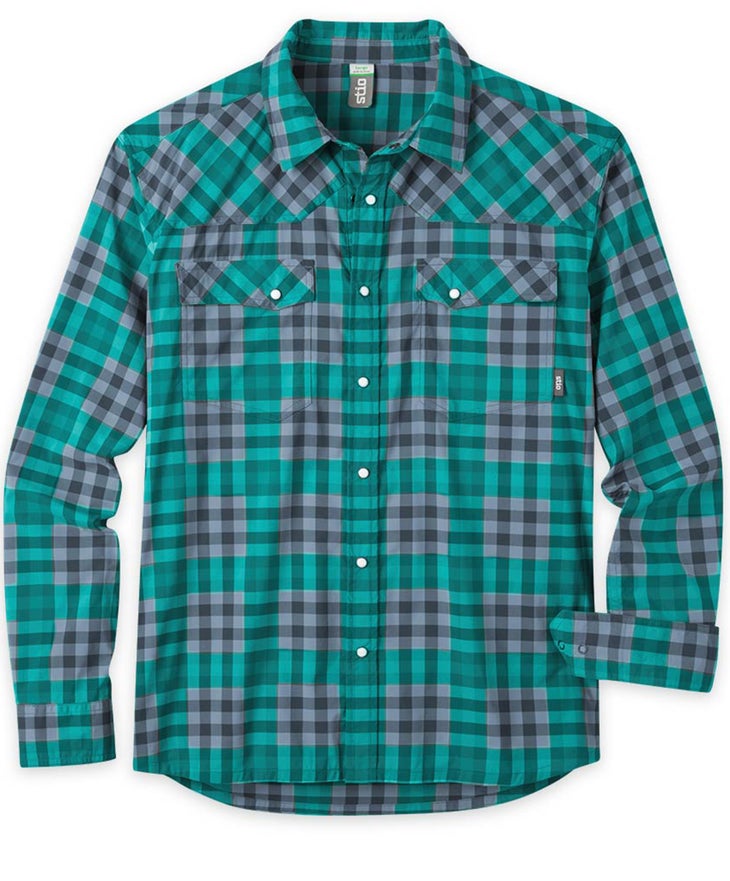 Despite its long sleeves, the Eddy is super lightweight and perfect for protecting against the sun's harsh beams. "I never wore sunscreen while SUPing in it and didn't even get sunburned," reported one tester who also wore the Eddy for dayhikes in Colorado's Indian Peaks. It breathes well enough to never get sweaty beneath a pack while hiking, due to a nylon-polyester blend and roomy, airflow-inducing cut. Bonus: The checkered design and button-up look make it a great piece to wear for a refreshing post-hike beer as well. Also available in a women's version, the Sidley.
$125; 8 oz. (m's M); m's S-XXL, w's XS-XL   
Arc'teryx Norvan VT GTX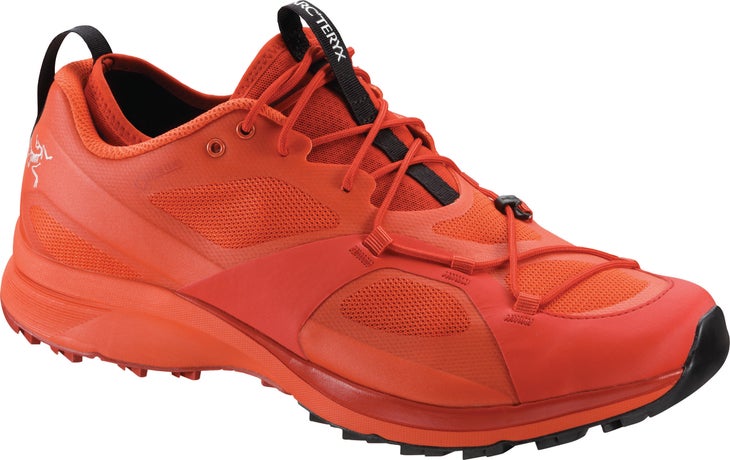 For late-summer missions where both foot protection and breathability were a must, the Norvans were an easy choice. They're burly and stable enough to handle rugged rocks, thick mud, and slick dirt, thanks to a PU-coated synthetic web that wraps around the shoe and 3.5-mm, chevron-shaped lugs on the Virbram Megragrip and Idrogrip outsole. Still, despite waterproofing and a do-it-all design, the Norvans remain breathable. "The shoe's upper doesn't look particularly well-aerated, so I was really surprised that my feet didn't heat up or get clammy," says one Boulder, Colorado tester who power-hiked, trail ran and scrambled in them along the Front Range. The lace loops feature a hook on the forefoot above the big toe that allows the shoe's width to be tightened for scrambling or loosened for swollen feet. Folks with exceptionally narrow feet can latch the lace for a more snug fit.   
$200; 2 lbs. 15 oz. (m's 9); m's 7-13, w's 5-10   
Salomon Lightning WP JKT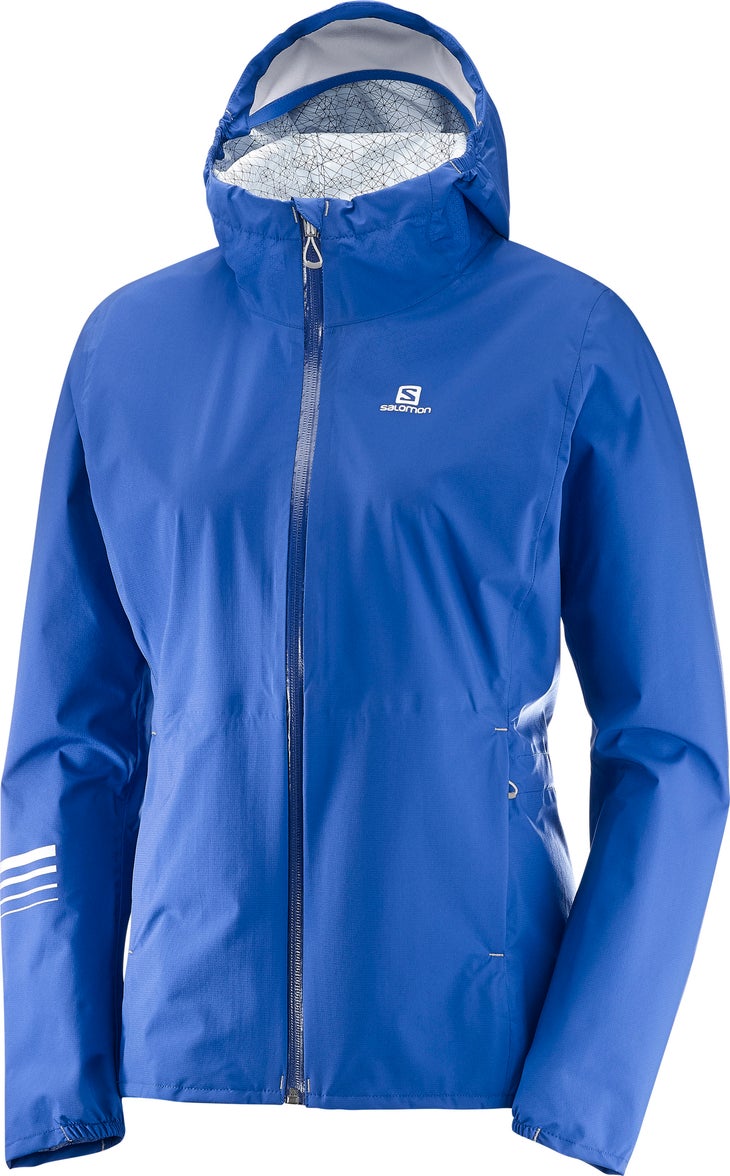 No matter how blue the sky and how powerful the sun, there's always a chance that a thunderhead could blow in. Fortunately, this new waterproof layer by Salomon is featherweight and stuffable (it packs into one of it's own pockets, down to the size of a breakfast burrito), good for donning during rainshowers when the heat doesn't break. "It kept me dry—but not clammy—while trail running and wasn't a hassle to carry," said one tester. The Lightning's face fabric has rubber band-like give, so it's flexible for bendy moves like while overhead during a scramble. Bonus: There's feminine articulation in the design, with a torso that slightly bells out at the hips. (The men's version is the Bonatti.)   
$165; 8.5 ounces (w's M); w's XS-XL; m's S-XL