The Best Camping Stoves for Backpackers
Whether you need something light and fast or are settling in for a few days at a basecamp, there is an efficient and proficient stove here for you.
Heading out the door? Read this article on the new Outside+ app available now on iOS devices for members! Download the app.
From legendary to large, the best camping stoves on the market offer varying capabilities and fuel sources to cover a variety of backpacking needs. Whether you are looking to settle into a comfy basecamp or want to travel light and fast over more miles these five stoves will make sure you are well fed along the way.
How to Choose the Right Camping Stove
There are two basic kinds of camping stove for backpackers. Canister stoves, which use pressurized fuel cans, are the simplest and lightest: just screw your stove onto the fuel source and light it up. The downside is that canisters become less efficient in cold temperatures, and eventually stop working entirely, though winter-specific fuel blends can allow you to take your stove into the fourth season. The pressurized canisters also can't go on planes, and finding them in remote destinations can add an extra layer of hassle.
For cold temperatures or far-flung places, there are liquid-fuel stoves. As the name implies, they use a bottle filled with fuel—often propane or white gas, sometimes unleaded gasoline—to power your mealtime. They have a little more of a learning curve, requiring careful priming to get started.
MSR WhisperLite Universal Stove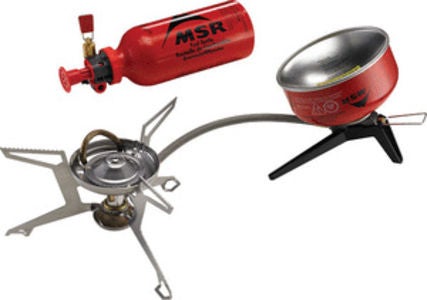 The legend continues with the WhisperLite Universal stove, the first MSR brand hybrid-fuel stove, combining canister and liquid fuel capabilities into one comprehensive package. Fuel-specific jets and fuel source couplers let it burn just about anything, anywhere. A trail-friendly, light, packable design and capacity to burn an inverted canister for improved performance make it unique in its class. Inverted canister stand included.
$140; 1 lb. 1 oz. Buy MSR WhisperLite Universal Stove Now
Jetboil Joule Stove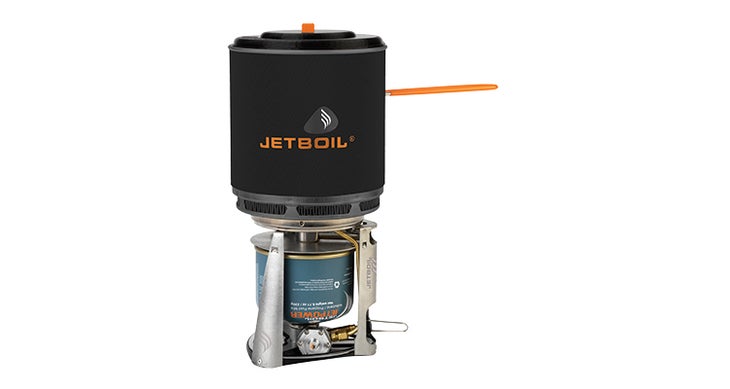 This 2014 Editors' Choice Snow Award-winner excels where no other canister model can thanks to its always-inverted design, which pulls fuel as a liquid, not a gas. The 2.5-liter pot with heat exchanger boils water super-fast; it's a snow-melting monster. The piezo igniter means you can fire it up with gloves on. But it's spendy, and we've only used it down to about 15°F.
$200; 1 lb. 12 oz. Buy Jetboil Joule Stove Now
Olicamp Electron Stove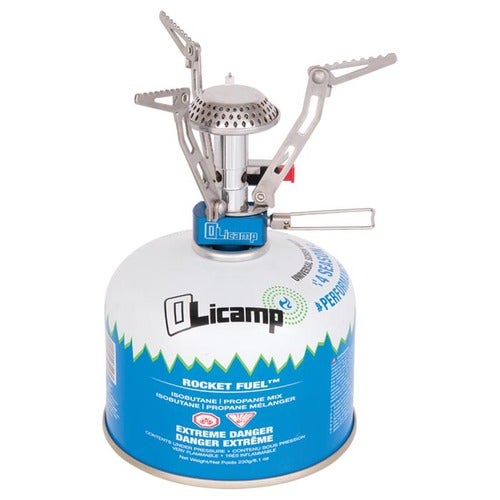 The Olicamp Electron stove includes an easy to use piezo-electric ignition system for brewing up quickly on the fly. Stainless steel foldable pot supports and compact stove construction with machined aluminum block valve for durability. Rounded burner design for even flame control on the pot surface using low output. The rounded burner head improves the gas and oxygen mixing inside the burner for efficient flame output and maximum heat. 
$40; 3.9 oz. Buy Olicamp Electron Stove Now
BioLite BaseCamp Stove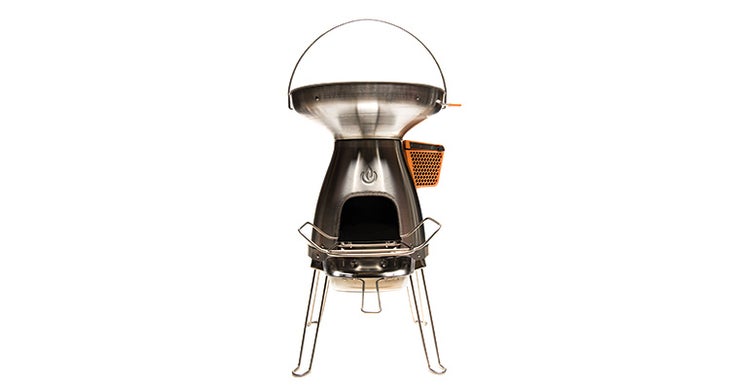 This one's a bit of a cheat: You won't be carrying it with you, no matter how heavy you're used to packing. But for backpackers who like to basecamp or paddle, this handy gadget lets you cook over wood while powering your electronics. 
Fire up the stove with small pieces of wood and tend the firebox (this is a hands-on operation). By the time you cook and eat dinner and roast s'mores (about 90 minutes), you'll get a phone's worth of juice from your hot fire. Devices can charge in real time from a USB cord when the battery's "smart dashboard" indicates an adequate charge has built up.
The included light runs off the stove's power and kicks out plenty of lumens for food prep.
With the flame diffuser on, the Basecamp worked perfectly for grilling a dozen-plus sausages. Remove the diffuser for a concentrated furnace for boiling water or roasting marshmallows.
At almost 20 pounds, it's not for backpacking, but on paddling or car-camp trips you can have an endless supply of power.
$299; 18 lbs. Buy BioLite BaseCamp Stove Now
Kovea Spider Stove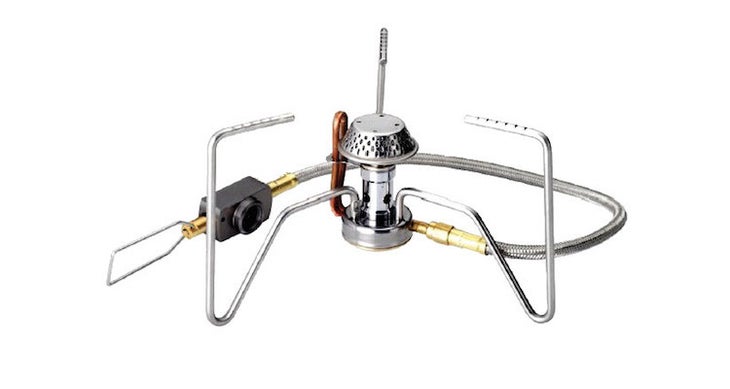 A cheap flip-flop stove that can burn canister or liquid fuel, the Spider isn't just one of the lightest, most packable stoves in its class—it's also the cheapest. The remote-canister design let testers safely use a 360-degree windscreen, while wide, low-to-the-ground legs supported big pots. A preheat loop near the burner head extends the cold-weather performance down to about 15°F by letting you safely invert the canister to burn the fuel as liquid—"perfect for melting snow on cold New Hampshire mornings," says one tester. 
$65; 5.9 oz. Buy Kovea Spider Stove Now