The Best Gear for Adventure Travel
These 11 travel essentials are fit for the trail, the plane, and everywhere in between.
Heading out the door? Read this article on the new Outside+ app available now on iOS devices for members! Download the app.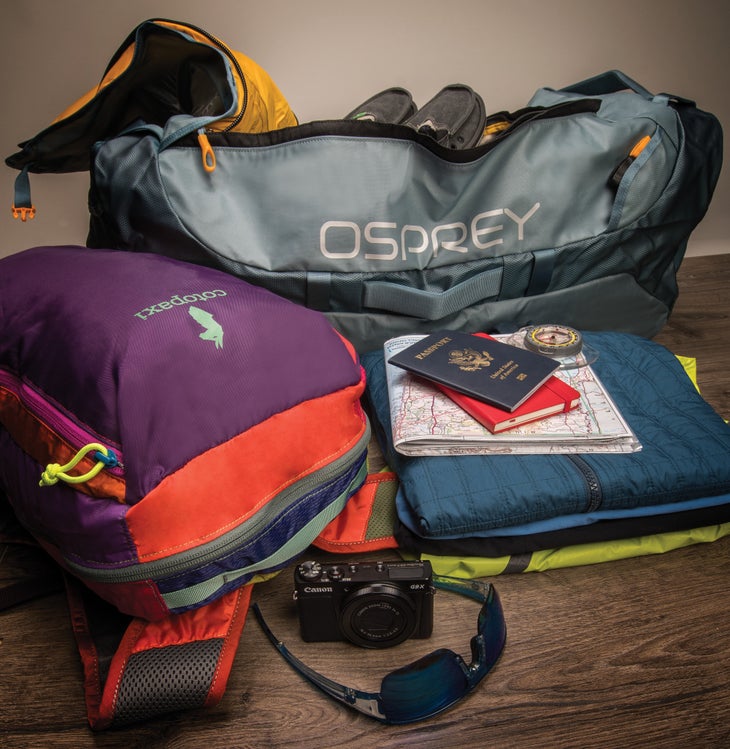 The best trips are full of surprises, but gear fails shouldn't be one of them. Guard against snafus by filling your duffel with equipment that's versatile, packable, and durable enough to go the distance. These 12 products earned their place on our essentials list after travels across six continents and over thousands of miles by plane, train, bus, foot, and camel. What did we learn? The best travel companions are the ones that can keep up. No surprises there.
Cotopaxi Batac 16L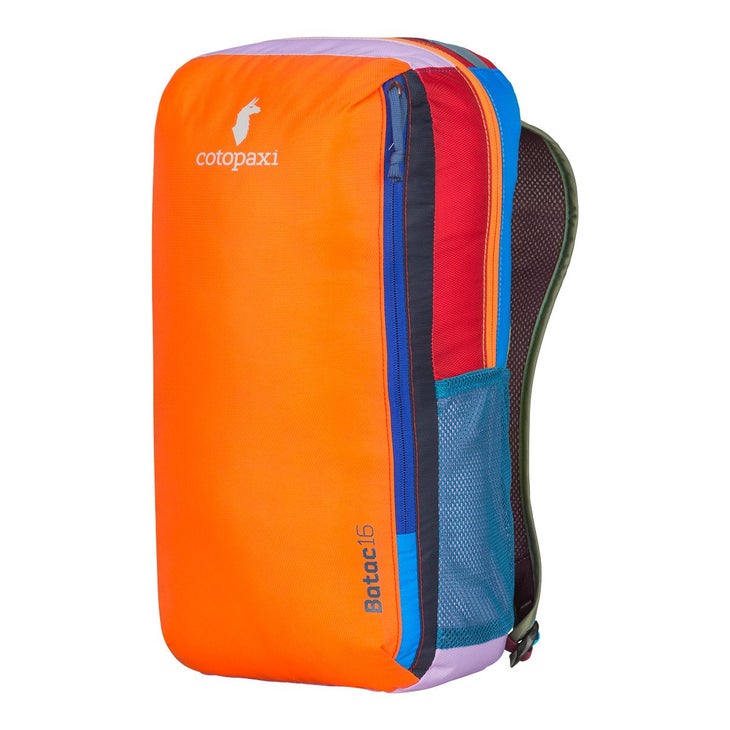 For a daypack that squishes down to fist size, the Batac offers a bevy of features that elevate it above a minimalist rucksack. A long zippered front pocket includes a phone/passport sleeve for when you're hiking away from the crowds, and another zippered pocket in the main compartment holds sunglasses, snacks, and a compass, or a guidebook and maps. (Stash water bottles in two exterior stretch pockets.) The 210-denier nylon is tough; after eight months of use, the only sign of wear is a tiny hole caused by a cam after one tester overloaded it with climbing gear. The Batac is best under loads of 10 pounds or less, and its 2.5-inch-wide mesh shoulder straps are comfy and disperse sweat well. "I can stuff it with a toiletry kit, headphones, headlamp, puffy, and raincoat, and still have room for my insulated bottle and lunch," says one tester who logged 10,000 miles of travel with the Batac this past summer.
$50; 11 oz.; one size
Hydrapak Stash 1L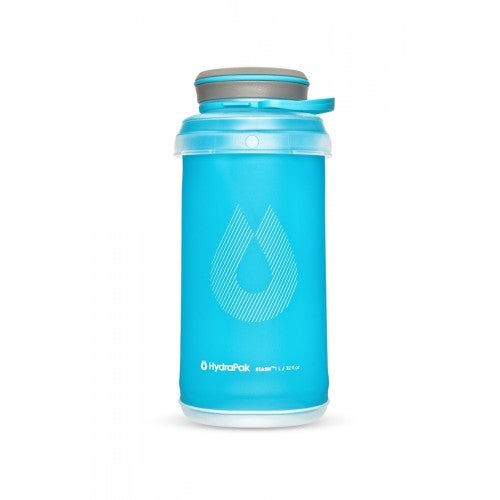 We didn't know we needed this travel necessity until we used it. But turns out,
a collapsible water bottle is just the ticket for long bus rides, light-load town tours, and backpacking trips. "When it's empty, the bottle compresses down to about an inch high and the circumference of a coaster," our tester says. "But it's also tough. I've tossed it, fully-filled, onto rocks while backpacking in Colorado, with no ill effects. I'm not
the only one who thinks it's a new must-have. On flights, I've seen my neighbors eyeing it when I finish my drink, twist it up, and stash it into the seat pocket in front of me."
$23; 3.3 oz.
Columbia Caldorado outdry EXtreme jacket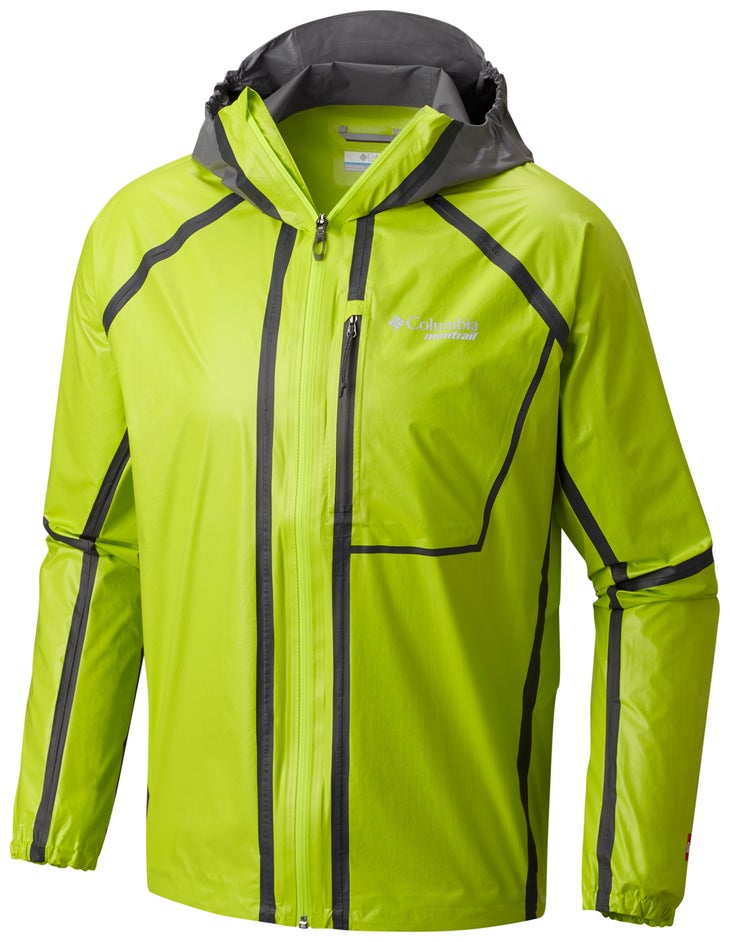 At just 6 ounces, this waterproof jacket packs down to the size of a grapefruit, making it an easy-to-tote insurance policy. But don't worry about taking it into rough terrain: "While bushwhacking in bad weather in Oregon's Eagle Cap Wilderness, my partner's jacket got torn up pretty bad. The Columbia Caldorado's 15-denier ripstop nylon came through without a scratch," one tester says. Breathability is ample for an ultralight shell: "Generally I hate wearing a shell when biking hard, but I didn't overheat in this jacket on a rainy day in the hills outside Salta, Argentina," another tester reports. Two underarm vents help dump heat. Note: The Caldorado has one chest pocket. If you want two larger ones, opt for its cousin, the OutDry Ex Featherweight Shell (same price, pictured).
$199; 6 oz. (m's M); m's S-XXL, w's XS-XL
Canon Powershot g9 x mark ii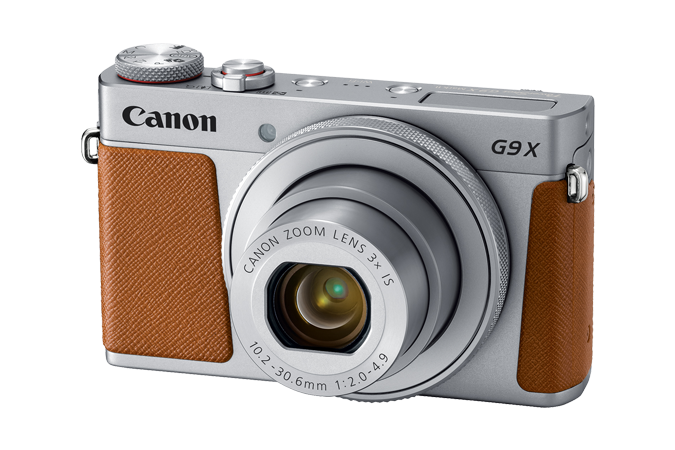 Travelers who want more than phone-caliber photos but aren't camera buffs—or just don't want to lug a big one around— will appreciate the Mark II's balance between size and quality. Although only the width of a deck of cards and 1.2 inches thick (it easily fits into a pocket), it boasts a 1-inch, 20.1-megapixel sensor. (For comparison, the iPhone 8 Plus shoots 12 megapixels.) "It's great for capturing mountain vistas yet focuses surprisingly well on closeups, and I don't have to carry a bulky case," our tester says. The Mark II is intuitive for even the most tech-challenged travelers due to a touch LCD screen that allows users to easily review images and navigate between modes. For those with a little more experience, it can shoot in RAW and full manual modes.
$530; 7.3 oz. (with battery and memory card)
Patagonia Stretch Wavefarer Board Shorts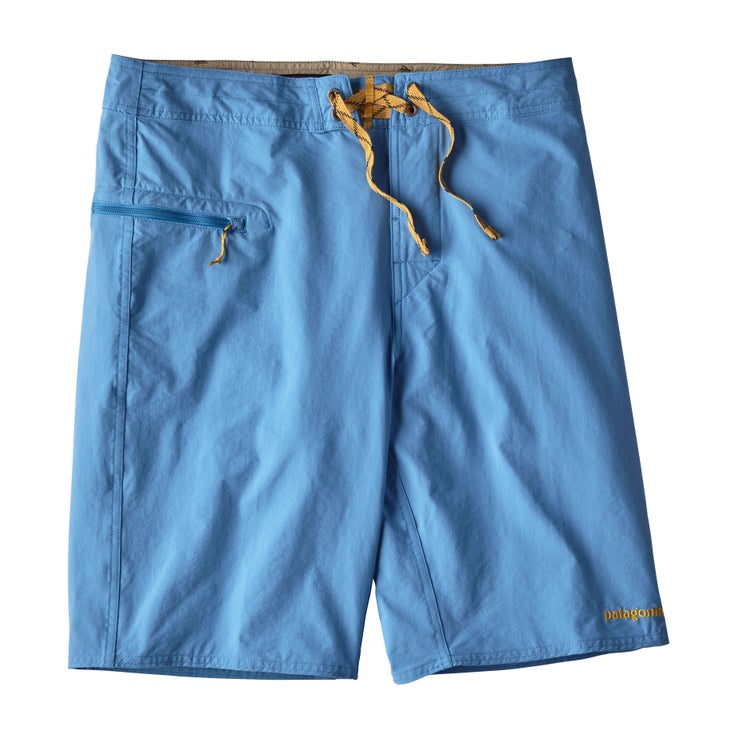 These versatile board shorts are good for much more than an impromptu dip. Quick-drying nylon-spandex with a DWR coating and a self-draining hip pocket make them fine swim trunks, but the Wavefarers' fabric was tough enough to shrug off scuffs while climbing a chimney in City of Rocks, Idaho. Our testers also deemed it soft enough for chafe-free hiking and sleeping. A women's version with a 4-inch inseam is also available.
$69 (w's $55); 7 oz. (m's M); m's 28-40, w's 0-14
Sanuk Donny / Donna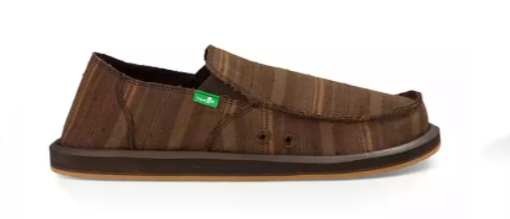 They won't qualify you for business class, but these camp shoes are just nice enough to double as do-it-all travel kicks. The featherlight canvas slip-ons pack flat for easy stowing and are surprisingly comfortable. Our tester bought them on the fly in Disneyland when the log flume turned her sneakers into wet blister-makers. Her family vacation was saved, and in the six years since, she's taken them on almost every backcountry overnight she's been on, from the French Alps to the Grand Canyon. They don't have a midsole, but the EVA footbed and spongy rubber outsole are plush enough to provide ample cushion and rebound. And the best part? They're machine-washable.
Starting at $60 (w's $50); 10.5 oz. (m's 7); m's 7-14, w's 5-11
The North Face Stow-n-Go Bra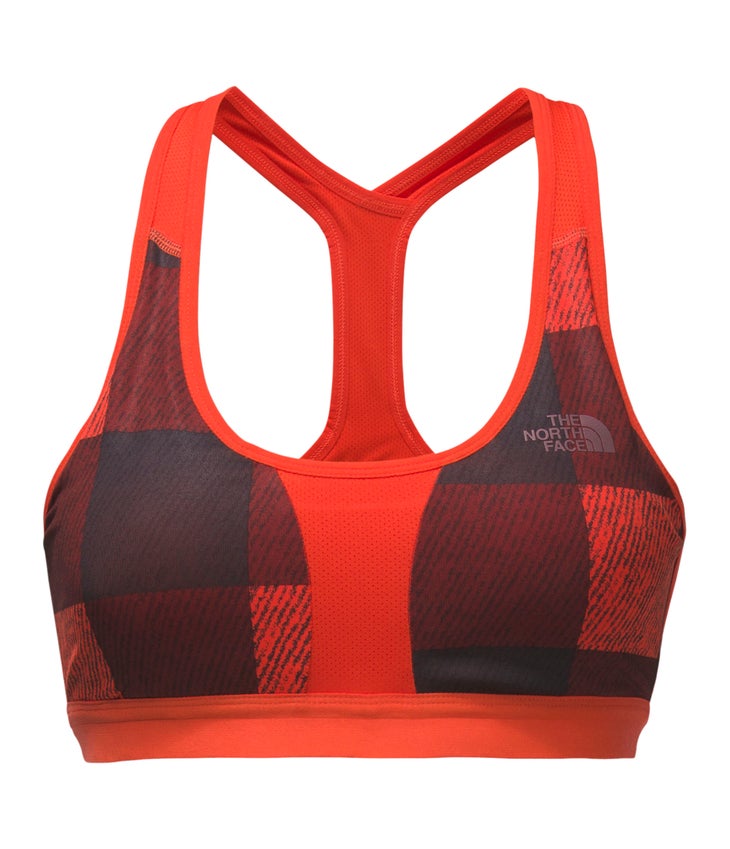 It's never a bad idea to take a few emergency Benjamins when you travel overseas. Hide your stash in this bra's clever pocket, which sits between the girls and is big enough for a credit card and bills. The compression-style Stow-N-Go is claspless, and our tester praised its running-level support and yoga-level comfort. "Its front fabric isn't just flat; the bra contours to my chest so I never feel constricted, whether bounding downhill or sleeping in it," she said after hiking around Mont Blanc. The lightweight polyester material has mesh in the back for added venting, and dries quickly enough to be worn as a swim top.
$45; 2.4 oz.; XS-XL; A/B, C/D
Therm-a-Rest Self-Inflating Neck Pillow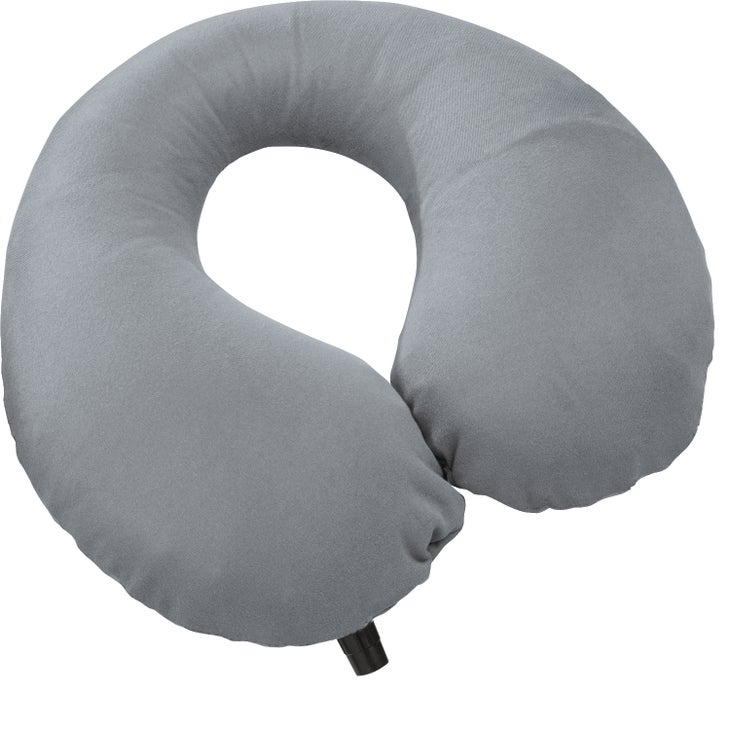 Love a neck pillow for long-haul flights, but wary about bringing it on the trail? This offering from Therm-a-Rest is about as tough as a pillow gets; instead of an air-only bladder, it boasts a solid open-cell foam core. (After we punctured our sample on purpose, it remained comfy.) The removable, pillow case-like brushed polyester cover is soft and easy to wash, and although packed size is bulky (slightly smaller than a roll of toilet paper), our tester still gave it high marks. "There are lighter and smaller backpacking pillows, but I take this one because its U-shape fits perfectly in a sleeping bag's hood," she says. "I deflate it slightly, so it supports my head and I never wake up with a stiff neck." One wish: a stuffsack.
$40; 6.4 oz.; one size
Osprey Transporter 130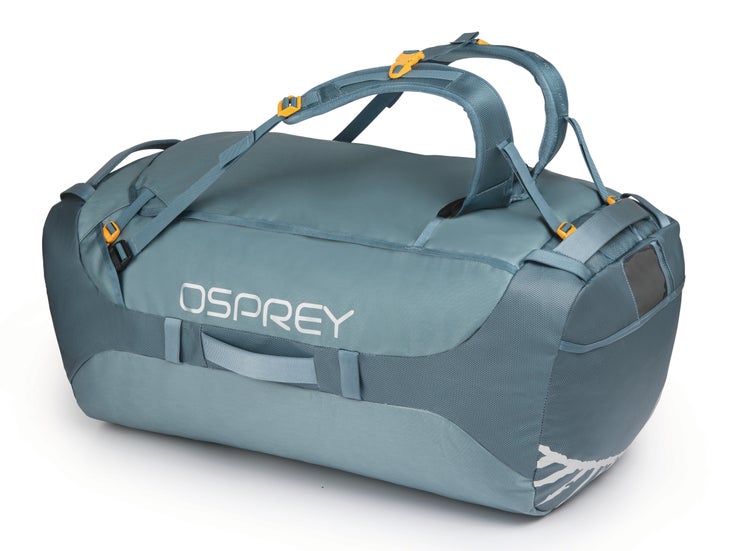 Some adventures start before you're unpacked, so we always store our stuff in an armored duffle. The giant Transporter is our pick for its 840-denier, nylon-coated TPU on the inside and outside, which protects from scrapes. "My daughters packed it with two inflatable paddleboards for Catalina Island, and were tasked with moving the Transporter from the dock to camp—about 2 miles up the trail. In the name of testing, they dragged it the entire way, and there was no damage," our tester says. For the rest of us, the Transporter has padded yoke-style shoulder straps with load haulers, which was the best-performing suspension system of any duffel we've used. It doesn't have wheels, but as a result saves weight and is easier to stuff into crowded luggage compartments. A two-way zipper has great slide action, and includes holes for attaching a lock.
$180; 4 lbs. 2 oz.
Lululemon ABC Jogger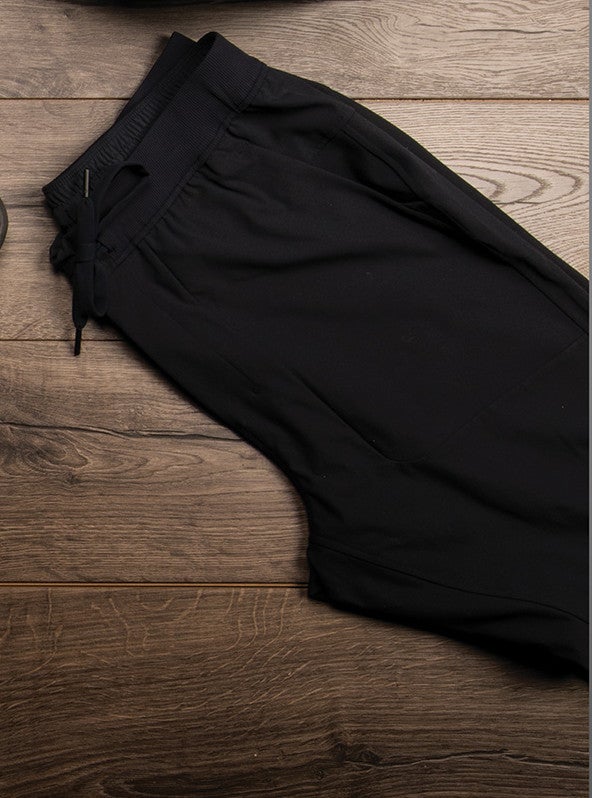 "These go-anywhere pants were all I needed on a do-everything trip to England," our tester says. "They segued smoothly from London nights to days of cragging in the Lake District." Made from a soft, four-way stretch polyester, the slim ABCs never hindered our testers when they were high-stepping over logs. The midweight fabric breathed well on humid hikes, and although there's no DWR, its tight weave shook off light precip. Our tester also experienced no rips or abrasions over 30 days of climbing and hiking. The 2-inch-wide waistband lays flat under a hipbelt, and two slash hand pockets each have mesh mini-pockets (yes, a pocket within a pocket) to secure credit cards or cash. (Tuck your passport in the zippered back pocket.)
$118; 13.4 oz. (m's L); m's S-XXL
Popticals Popgun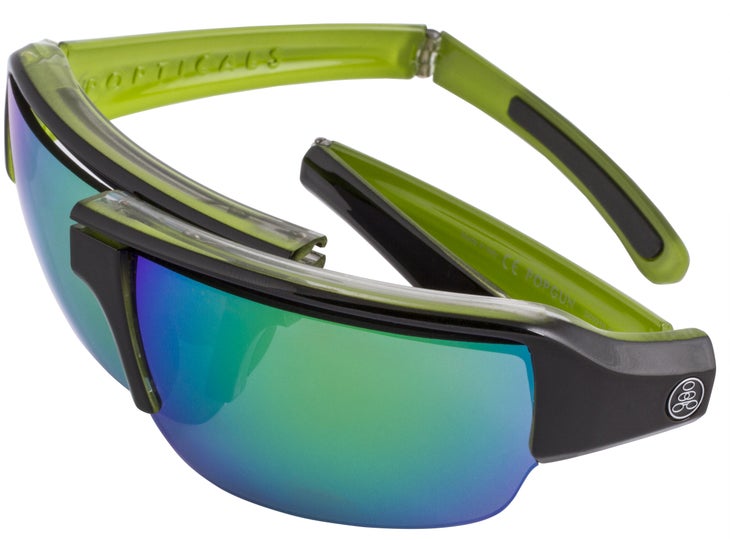 Worried about trashing your shades on the road? Rest easy with the PopGuns. The lenses are Zeiss nylon with a scratch-resistant coating. They withstood falling ice pellets and small rocks while climbing Mt. Hood in Oregon. "They're pretty much indestructible," one tester says. "I haven't gotten any scratches, even when I accidentally scraped them on rock while climbing a narrow chimney on a trip along the California coast." The PopGuns fold up at the nose bridge and temples, ultimately collapsing to the size of a small biscuit. They then slip into a hard case that's exceptionally strong (one tester drove over it in his Subaru WRX and it emerged unscathed). The lenses come in both polarized and non-polarized versions. Ding: price.
Starting at $169; 1.3 oz. (glasses), 1.4 oz. (case)