Bavarian Backpacks: Deuter Does It Again With Its New Aircomfort Sensic System
With the Futura, you can marvel endlessly at natural wonders along the trail without feeling like you need to rush on or drop your pack.
Heading out the door? Read this article on the new Outside+ app available now on iOS devices for members! Download the app.
Bavaria has the world's most perfect snowflakes. If you hold out your mitten while hiking, you'll have to do a double-take to make sure you haven't accidentally collected tiny glass flakes carved by an artist.
Everywhere you look, there is storybook perfection in the shadow of Zugspitze, Germany's tallest mountain, amid an outdoor culture a bit different from our own. You will, of course, find the stunning vistas you imagine when you think of the Alps: tree branches sagging under the weight of snow, castles jutting out of mountainsides, fog that adds an air of mystery to it all. But, you'll also often find creature comforts we don't associate with hiking. Apple strudel and glühwein—hot, spiced wine that sticks to your ribs—are abundant along trails and in mountain cafés, and so are cable cars to float you back down the mountain through frosted trees. In Germany, that's not called cheating. It's just called fun.
Germany is also the home of Deuter, which invented suspended, ventilated backpanels in 1984. I visited their headquarters to see up close how the newest pack line, the Futura, innovates on that old classic—by securing the strap system directly to the frame through the ultralight mesh Aircomfort Sensic panel, so your pack works with you instead of against you—and I found far more than their impressive lineup of gear. Deuter is full of passionate outdoorists who work to solve the problems they face on their own hikes in Germany's picture-perfect wilderness. They're as passionate about standing by their work as they are about getting outside to put it to the test—if you take your pack on one too many hikes and it needs a repair, they'll fix it here as part of the Deuter Promise. They avoid landfills as much as possible by selling discounted refurbished packs in a small shop here, the only place in the world you can buy direct from Deuter, and people line up when it's open to score big.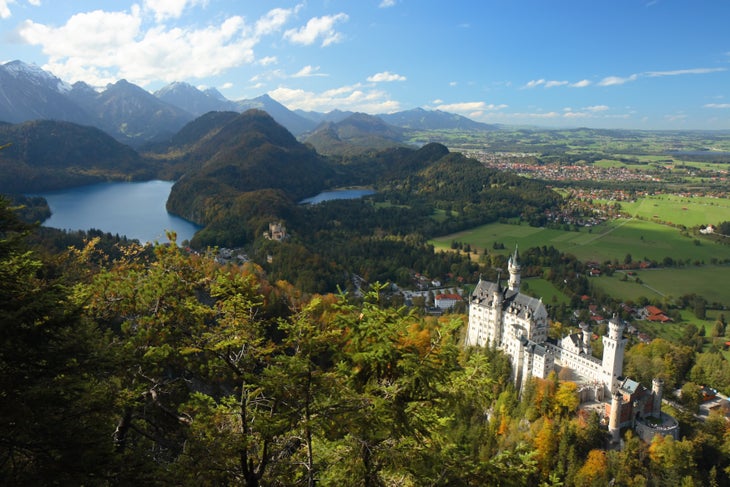 In September 2019, Deuter will bring two people from the United States to spend a week in Bavaria chasing the region's most epic adventures with hikers from six other countries. To earn a spot, contestants entered their own Deuter Adventure photos on Facebook, Instagram, or Twitter, and tagged both Deuter and #mydeuteradventure. Among other adventures, the winners will reach the top of Zugspitze, hike to Germany's highest (and coldest) lake, and visit Neuschwanstein Castle, Germany's tallest. If that last one sounds familiar, it's because it was the inspiration for Disney's Cinderella castle in Magic Kingdom. But the original makes the copy look like a dollhouse. No imitations can come even close to the grandeur of Neuschwanstein, which seems to grow right out of the mountain.
No copies can beat the original ventilated backpanel, either, except for Deuter's own new creation. The design team spent two years working on the new system, and it shows. The high-tension mesh net Sensic panel has two ribs on either side of it to further buffer your back against the weight, so the pack cradles your spine in a way that's almost cozy. The design team also worked with a highly-respected German orthopedic surgeon to create Ergonomic Comfort Lock hip fins, which have no break-in period thanks to softer foam in the lower part of the belt that forms right to your body. Straps are super-easy to cinch—so easy, I adjusted my pack while cross-country skiing­, without having to stop or even slow down.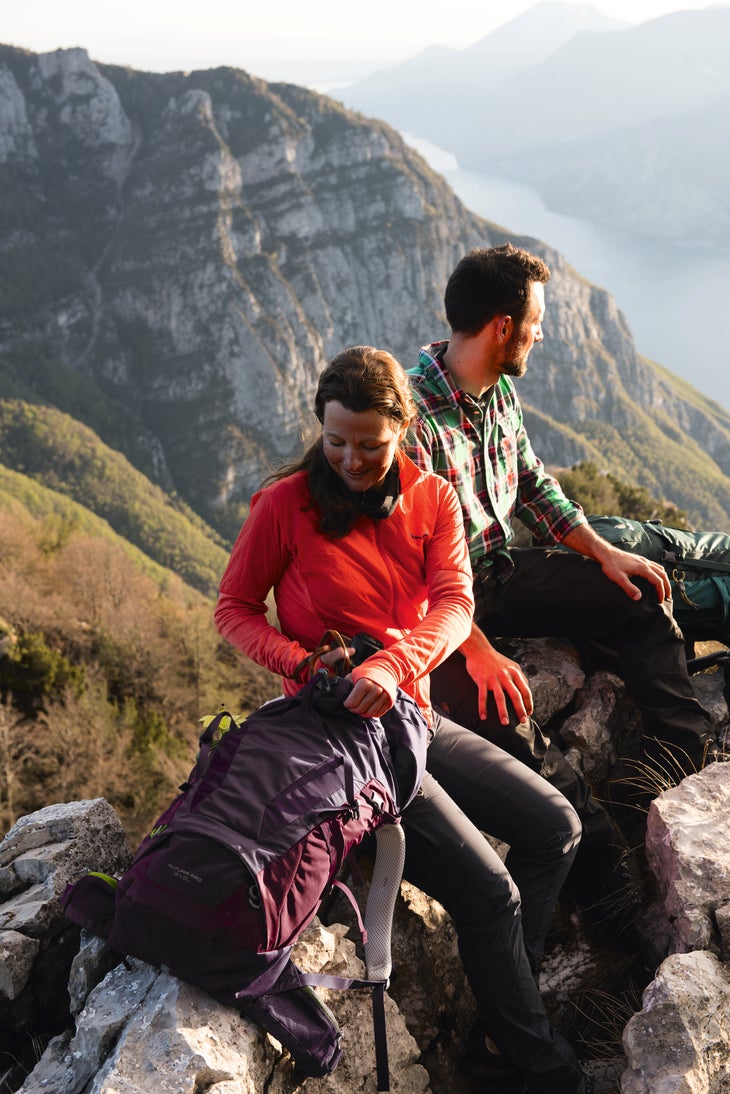 There are lots of reasons to sweat while hiking and traveling, but a pack shouldn't be one of them. And with the Futura, it isn't. The Aircomfort Sensic back system hugs your body so well, you can marvel endlessly at natural wonders along the trail without feeling like you need to rush on or drop your pack. When I hiked with the Futura Pro SL, made for women, I never felt like I needed to layer up when stopping to avoid wind chilling my sweaty back—I simply wasn't sweaty. And I never felt like my pack was going to come smashing down on my head when I reached down to tie my shoes or pick up something I'd dropped (which happens a lot). It doesn't seem to obey the laws of gravity, the same way Bavarian snowflakes don't seem to obey the laws of nature.
But if you ask Deuter, that's what they're all about.
"Innovation can be defined in many ways," Martin Riebel, Deuter's managing director, told me when I visited the brand's office in Germany. "Real innovation is something that breaks the rules."