Ask Kristin: How Do I Pick My First Backpacking Tent?
A reader asks: What's the difference between a $100 tent and a $300 one?
Heading out the door? Read this article on the new Outside+ app available now on iOS devices for members! Download the app.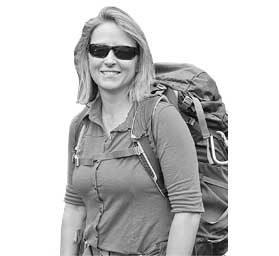 Q: I'm shopping for my first backpacking tent. What's the difference between a $100 model and a $300 one?
A: Tents with wildly different price tags can look similar, especially online. Here are the key differences.
1) Poles: Sub-$100 tents always have fiberglass poles; pricier ones have alumi- num, which is lighter and far more durable. Do not get a tent with fiberglass poles for backpacking.
2) Doors: Cheaper tents typically have just one door and vestibule; more expensive ones have two, which is way more convenient.
3) Weight: Compare the weights and square footage. You usually get a better ratio in more expensive tents.
4) Seam-sealing: Higher-end tents are almost always seam-taped for waterproofness. Cheaper ones require DIY seam- sealing. One of the best deals around? REI's Half Dome 2 (rei.com), which has all the high-end features you want for $199.
Ask your own gear questions at backpacker.com/askkristin.