Ask a Thru-Hiker: Should I Hike in Boots or Trail Runners?
Why going lighter can be easier on your feet.
Heading out the door? Read this article on the new Outside+ app available now on iOS devices for members! Download the app.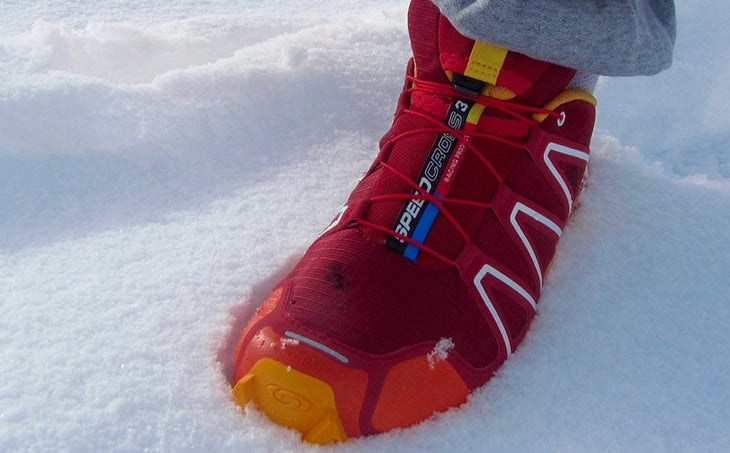 Stop just dreaming about a thru-hike; make it real! Our online Thru-Hiking 101 class covers everything you need to plan and finish the long-distance hike of your dreams. Start it instantly, complete it at your own pace, access it forever. Sign up now!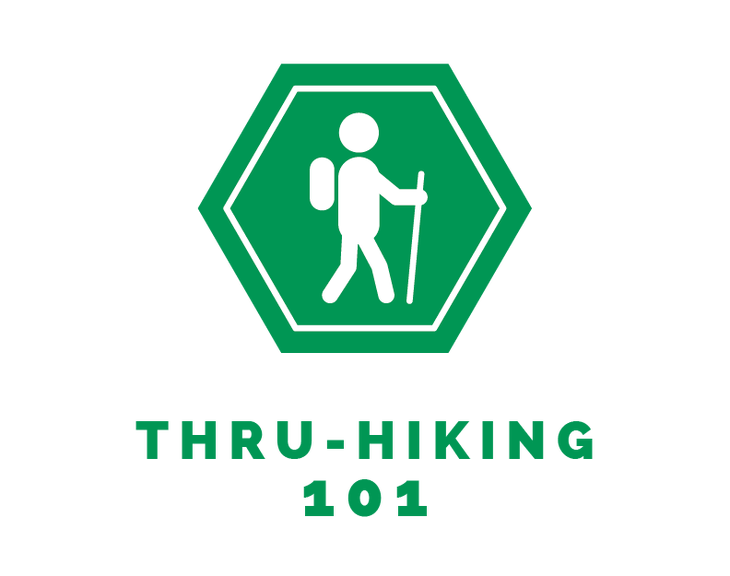 Dear Snorkel,
It seems like every thru-hiker I see these days is wearing trail runners instead of boots. I have always been told boots are better for the trail, but there must be a reason thru-hikers opt for lighter shoes. Are trail runners something that could work for me?
Booty McBootFace
Dear Boots,
When I thru-hiked the Pacific Crest Trail, I started at the Mexican border with a man wearing heavy boots. He had plenty of outdoor experience—he had climbed Everest before tackling the PCT.
But while heavy boots may have worked for mountaineering, in the hot, dry desert climate they led to a serious case of sweaty toes and blisters so severe that he quit. My breathable trail runners, on the other hand, left me blister-free.
Trying to thru-hike a trail in the wrong shoes is like trying to drive a car with no tires. Long-distance hikers live in their shoes for five months, and foot injuries are among the main reasons they quit. If their feet aren't happy, they're not happy.
But thru-hikers aren't Cinderella, and there's no one glass slipper (er, boot) that's perfect for everything. The best shoes for you are the ones that are suited for your hiking terrain while providing the support you need. Boots excel in difficult terrain, mountaineering, or winter conditions, where torsional stability, protection, and warmth are at a premium. Fortunately, most thru-hikers find fair conditions and primo trails—which is why we can get away with using trail runners.
Trail runners have a few other advantages too. They're breathable, which allows moisture to move out of the shoe quickly, giving sweaty hiker feet a chance to dry out. Since sweat softens the foot's skin, wet feet leave you more susceptible to blisters.
Mesh trail runners dry out more quickly after encountering rain or fords (key for AT hikers, who have been known to hike in the rain for weeks at a time). Rain and creek water tends to pool up at the bottom of even good pairs of waterproof boots and gaiters, forcing hikers to remove their boots to empty them out. Ironically, by choosing trail runners—which drain and dry better—your feet actually end up drier than if you wore a pair of waterproof boots.
Then there's the weight. Multiple studies have shown that carrying an extra pound on your feet burns as much energy as carrying an additional 4-6 pounds in your pack. By cutting down on weight, you're protecting your knees, joints, and bones.
While many backpackers choose boots for ankle support, evidence shows that strengthening ligaments and tendons and stretching ankles are the best ways to prevent ankle injury. Compared to dayhikers or backpackers, thru-hikers have months of training to work on their foot and ankle strength. Whether you're an AT hiker dancing on rocks in Pennsylvania, or a CDT hiker running to the store before closing time, soft, flexible-soled trail runners offer a nimbleness not found in boots. Fatigue from hauling heavy footwear can also lead to missteps, falls, and twisted ankles.
Yes, trail runners are less durable than boots, but even boots generally aren't durable enough to take on a 2,000-plus mile thru-hike (at least without maintenance). Thru-hikers cover so many miles that they budget for frequent shoe replacement. Most trail runners have an EVA midsole that—depending on your weight, hiking style, the terrain, and conditions—compresses after 300-500 miles.
The plus side is that constantly cycling through shoes lets thru-hikers fine-tune their picks on the trail. Frequent shoe replacement also gives hikers an opportunity to get bigger and bigger sizes as their feet swell over the course of a thru-hike (expect to grow up to two sizes over the course of a long trail). Best yet, trail runners don't have a break-in period, which means that thru-hikers can take their new shoes from the box right to the trail.
So what should you look for if you want to switch? Choose trail runners that have a thick enough sole so that you can't feel rocks through it. A common mistake is choosing a too-minimalist sole, such as shoes designed for road running. These tend to not be as durable and in extreme cases, can lead to tendonitis or bone bruising. The heavier your pack, the sturdier you'll want your shoe to be. Look for models with aggressive lugs or stickier rubber on the outsole to provide friction on slippery terrain. Many hikers enjoy shoes with plenty of room in the footbox, as crammed toes are huge contributors to foot injuries and blisters. As with boots, even if your toe box is generous, size up and test your shoes on a sloped platform in the store before purchase.
While trail runners aren't for everyone, many hikers have found they have improved their hiking experience. Worst-case scenario, you're out less than you would have been with a pair of boots.
Snorkel