The Best Backpacking Electronics of 2018
These smart gadgets help you make the most of your hike without keeping you too connected.
Heading out the door? Read this article on the new Outside+ app available now on iOS devices for members! Download the app.
goTenna Mesh

Our take No cell reception, no data plan, no problem: goTenna Mesh lets you text in the backcountry. Like its predecessor, each Snickers-size antenna pairs with your phone so you can communicate with other goTenna users up to 4 miles away. Unlike the previous version, the Mesh uses—you guessed it—mesh networking, which lets it piggyback on its neighbors' ranges. Translation: If A can talk to B and B can talk to C, then A can talk to C. The bigger the goTenna network, the better the communication.
The details goTenna is compatible with both Apple and Android devices and connects via Bluetooth (switch your phone to airplane mode to conserve battery).
Trail cred "With the mesh network, two of us could split off to set up camp ahead of the others while in constant communication," one tester said after a group trip in the Grand Canyon. "We planted one Mesh along the way at the mouth of Deer Creek, so the other Meshes could communicate with each other, even though we were in separate canyons before reuniting." Buy goTenna Mesh Now
$179 for two; 1.7 oz. 
Apple Watch Series 3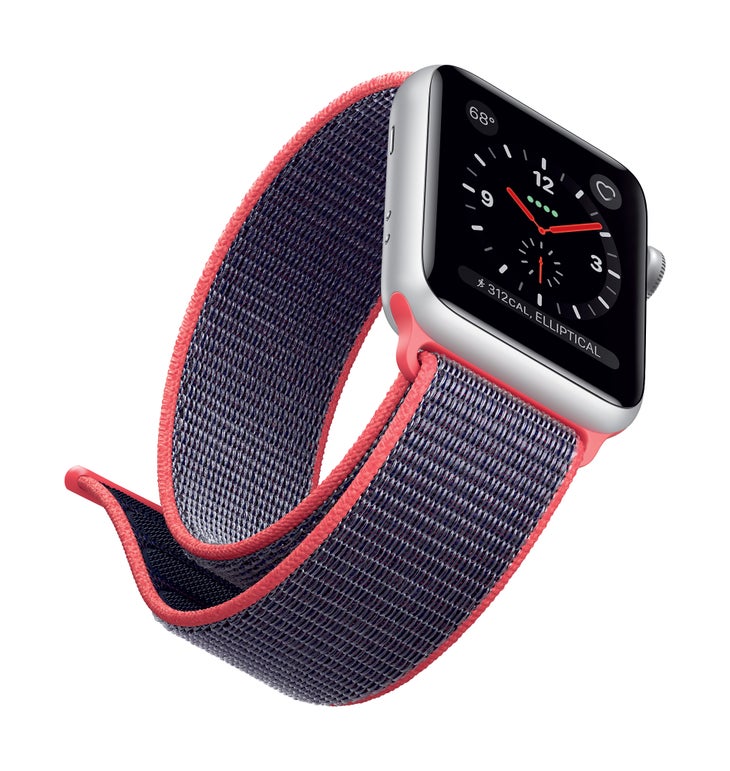 Our take Ditch your phone: The new Apple Watch has the same mapping and trail-friendly functions as the Series 2 (plus a new barometer), but this one comes with built-in cellular. You'll need a $10/month service plan, but who says freedom is free? Since it's no longer tethered to your phone, the smartwatch does a pretty good impression of a GPS watch, mapping, tracking, and creating routes in real time (if you have service). Our trail runners loved that they could stay connected, make calls, and text without toting their phones—which might be useful for thru-hikers.
The details The Series 3 is water-resistant to 50 meters and it has built-in GPS and GLONASS, an altimeter, a heart rate monitor, and an accelerometer. Battery life is similar to a phone: about a day with normal use or about five hours with the GPS tracking turned on.
Trail cred "The nylon-weave Flash Sport Loop band breathes well and, after more than 50 trail runs, is still stink-free," one tester says of the new hook-and-loop band upgrade ($49). Buy Apple Watch Series 3 Now
Starting at $399; 1.2 oz.
Power Practical Sparkr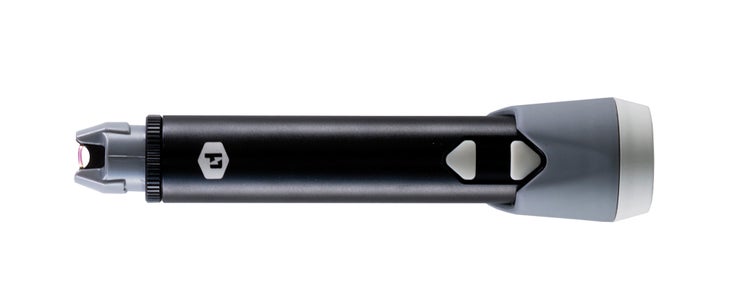 Our take The Sparkr makes fire without using fire—which we appreciated in wind, rain, and snow. Like the spark plug in your car, the marker-size aluminum device creates an electrical arc about a centimeter wide that can ignite kindling and stoves. Press the button three times (a safety precaution) and hold to light up. Two for the price of one: The flip side of the Sparkr doubles as a 400-lumen flashlight with three brightness settings.
The details The Sparkr's plasma lighter lasts up to two weeks on one charge (via micro USB); since it uses a large, 3,350 mAh lithium-ion cell (like a Tesla), we expect you won't have to replace it. (Ours is still going strong after a year.) Note: There is also a Tic Tac box-size version of the Sparkr ($30; 1.4 oz.), but with no wand-like extension, it's tough to use on stoves and get into tight places.
Trail cred "No singeing my thumb when igniting my PocketRocket in gusts above treeline," one tester said after camping in the boulderfield below Longs Peak. "The stove caught on my first attempt, too." Buy Power Practical Sparkr Now
$60; 6.4 oz.
Suunto Spartan Sport Wrist HR Baro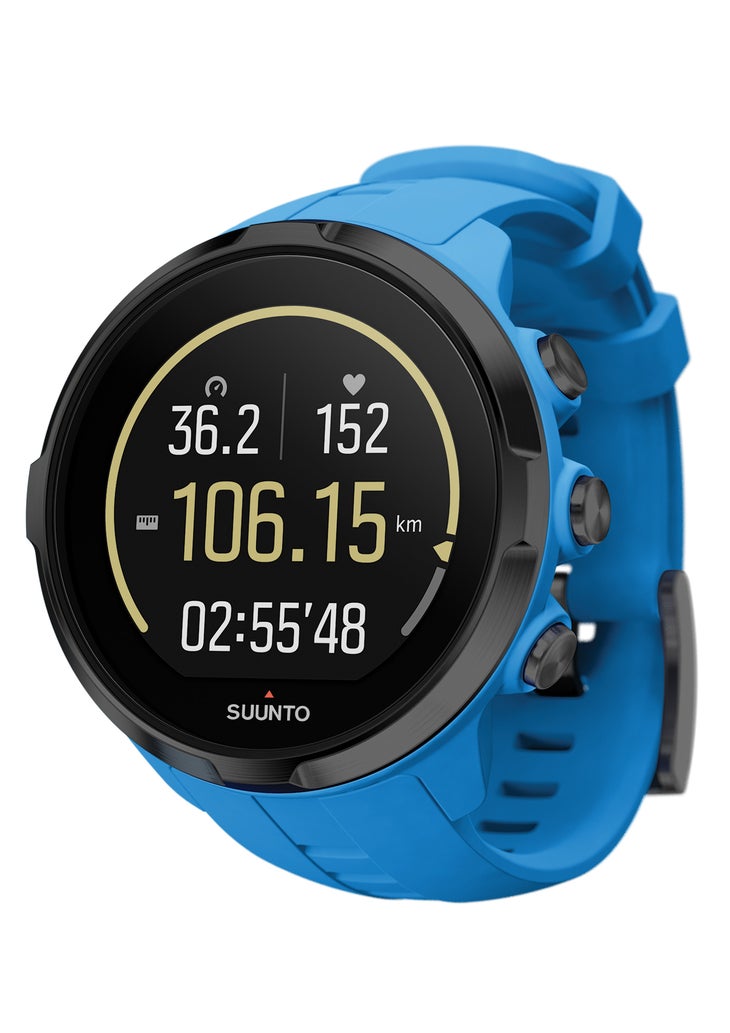 Our take With a huge color touchscreen and an impressive battery life (10 hours with one-second GPS tracking), the Spartan Sport Baro is a GPS watch even our resident tech-phobes can get behind. "The app menu is super intuitive," one says. "I figured out how to touch through the options to leave a breadcrumb trail, drop a waypoint, and track my elevation within seconds of picking the thing up." Nice touch: Three buttons perform the same functions as the touchscreen—so we never had to deglove to operate the watch in cold weather.
The details The Spartan Sport Baro is water resistant to 100 meters. It uses Suunto's FusedAlti tech for unmatched altitude accuracy. (By combining a barometer with the GPS, the watch can track your elevation to within a foot or so of reality.)
Trail cred "This watch saved my butt in Colorado peakbagging season," one tester says. "I could trust the elevation readings, which helped me budget my time on trailless routes." Buy Suunto Spartan Sport Wrist HR Baro Now
$549; 2.6 oz.
Energizer PowerKeep 36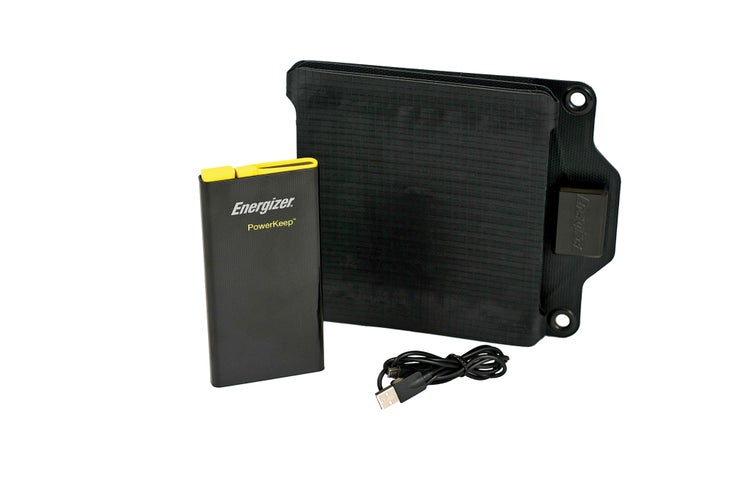 Our take Scratch, puncture, or tear your PowerKeep, and it will still work. The secret: no glass. Instead, Energizer uses Ascent Solar panels made with something called copper indium gallium diselenide. The thin-film material can be implanted into flexible materials—like the ultrabendy PowerKeep solar panel. If you bust part of it, the rest still works (like the way a strand of Christmas lights will work even if one bulb goes out).
The details The 10,000 mAh power bank juices a smartphone about four times on one charge. The solar panel, which soaks up 1.2 amps in peak sunlight, fully charges the power bank in seven hours (or a smartphone in 2.5 hours). Though it folds down to Kindle size, the panel opens to a banner-like 30.5 by 7.3 inches.
Trail cred "Dropped this thing off a 50-foot crag for science's sake, and it still worked," one tester says. "Not having to baby your electronics in the backcountry is better than any warranty (which the PowerKeep 36 has for a year, regardless)." Buy Energizer Powerkeep 36 Now
$139; power bank: 8.5 oz., solar panel: 10.3 oz.
GNARBOX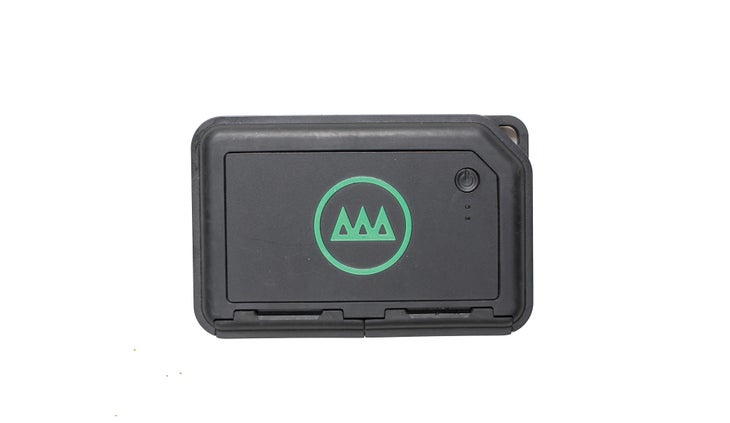 Our take "The one piece of gear I didn't know I needed, but now I can't live without," announced our staff photographer after a 10-day adventure in New Zealand. About the size of an iPhone 7, GNARBOX is a ruggedized 256 GB external hard drive that doubles as a Wi-Fi hot spot. You can use it to back up your files (via SD card, micro SD, or card reader) and, if you want to edit or upload to the web, you can do so without a laptop. "During a four-day backpacking trip, I was able to store all of my RAW files onto the GNARBOX, access and edit them on my phone, and share to Instagram when I had service," our tester says.
The details GNARBOX works in conjunction with an app (free; available for Apple and Android) that you use to edit RAW photos and 4K video. The rechargeable battery (USB) lasts some seven hours. Note: There is also a smaller, 128 GB version for $300.
Trail cred "I was worried about dropping my camera in a waterfall, but I didn't think twice about the GNARBOX," our tester says of the armored, water-resistant, and shock- and dustproof gadget. Buy GNARBOX Now
$400 (256 GB); 1 lb.
OWNER'S MANUAL 
When storing electronics for long periods, remove all batteries. (Taping them to the outside of the gadget with masking tape is a good way to not lose them.)
Cold temps drain batteries. In subfreezing weather, keep your toys in insulated pockets or near your core. Use heat packs in extreme cold, and sleep with batteries.
Always preload maps ahead of time when you're on the grid—and be sure to use intermittent tracking, so as to not sap your battery with constant GPS use.