2016 Portable Power Preview
The 2016 portable power options we're previewing at the Outdoor Retailer Show are lighter, faster, and waterproof.
Heading out the door? Read this article on the new Outside+ app available now on iOS devices for members! Download the app.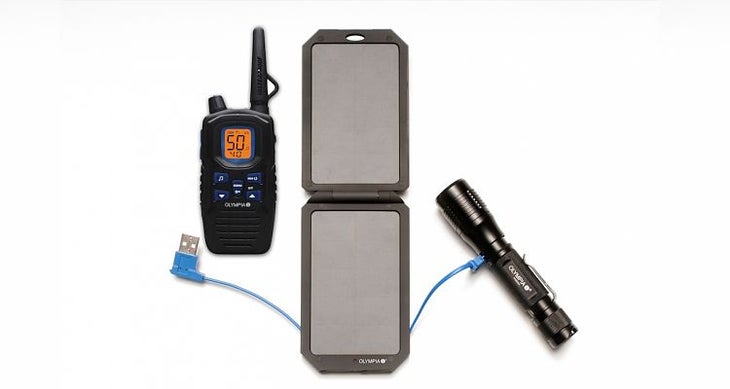 This foldable, two-panel solar charger has a 55-mAh battery that connects to your smartphone with an integrated micro-USB cord.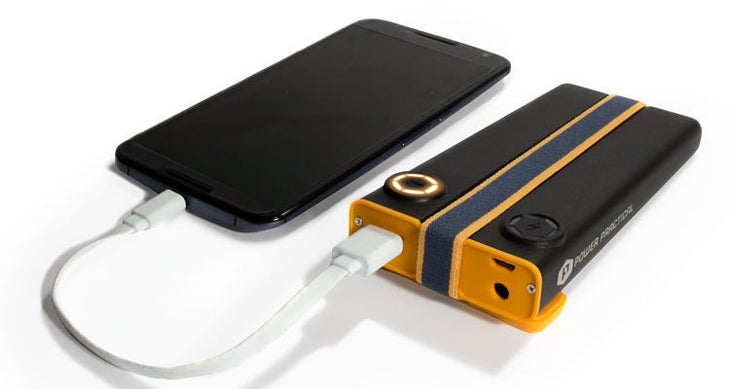 The Pronto's battery only takes an hour to fully charge, and a smartphone hooked up to this battery will reach full charge in just 5-10 minutes.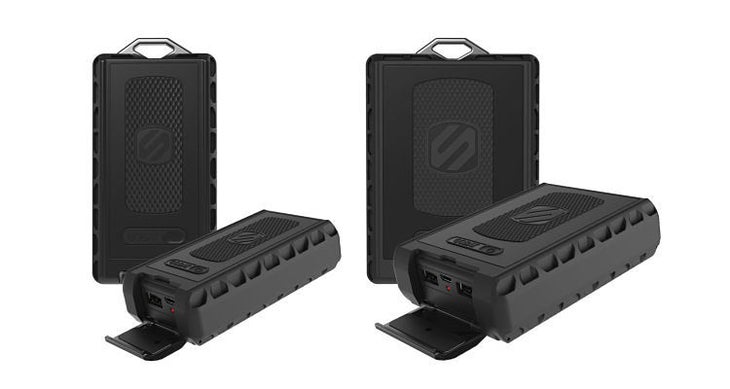 The goBAT rechargeable battery, which comes in two different sizes, is water and dust-proof and can hold a charge for years without draining.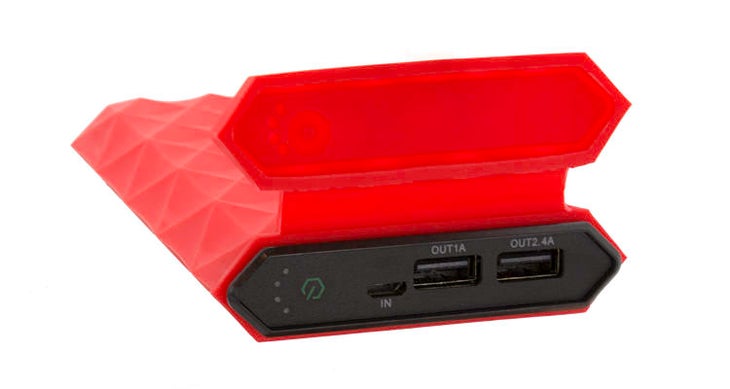 Outdoor Technology's new charge sports a rubber casing and waterproof ports that can charge two devices at the same time.
Note: This is a preview of new technologies being introduced at the Outdoor Retailer show. We have not yet tested any of these products, and they won't be available until 2016.
Whether you're a professional photographer, serial selfie-taker, or looking to keep your GPS watch alive, your options in portable power continue to grow.
But just powering your tech isn't enough anymore; companies are doing so with style. Batteries and chargers are changing shape and capacity to cater to a variety of users, from tough cases for extreme environments to smart chargers that monitor sunlight.
Solar has been around for awhile, but it's no stranger to innovation: StrongVolt's solar panels feature a proprietary technology that monitors the sun's power output and turns off the charger when clouds or shade interfere. Voltaic Systems' Fuse 6W solar panel ($129) has clips for easy mounting on a backpack, so it can charge your devices while you hike under the sun. Brunton's new Explorer series offers a variety of solar panels to accommodate space and power requirements. The 6-watt Explorer 6 is made for handheld devices, while the slightly larger Explorer 12 can power action cameras and GPS communicators. The four-panel Explorer 24 offers four times the watts of the 6 and still folds down to fit into a pack.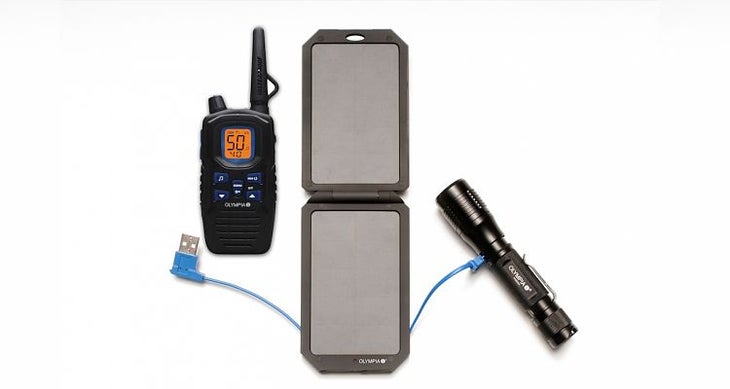 For something more compact, Olympia Outdoor's SB5500 Solar charger with Micro-USB Port ($60) is a foldable two-panel charger barely larger than a walkie-talkie. The 55-mAh battery can charge up small electronics like smartphones and tablets via the integrated micro-USB cord.
Power Practical is addressing one of users' biggest complaints: how long it takes to recharge.
"We have always thought that portable batteries are a lifesaver," said Kenyon Ellis, Power Practical's vice president of marketing and design. "The only part that we really didn't like was that they take a VERY long time to charge up. Some bigger capacity ones take 10-plus hours to charge completely."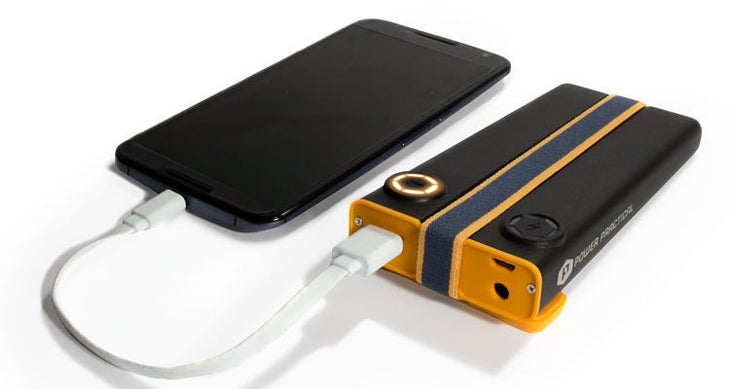 Power Practical is bringing two batteries that only take an hour to fully charge, the 4,500 mAh Pronto 5 and the 13,500 mAh Pronto 12. Ellis claims that a 5-10 minute charge will give a Pronto battery enough power to fully charge a smartphone.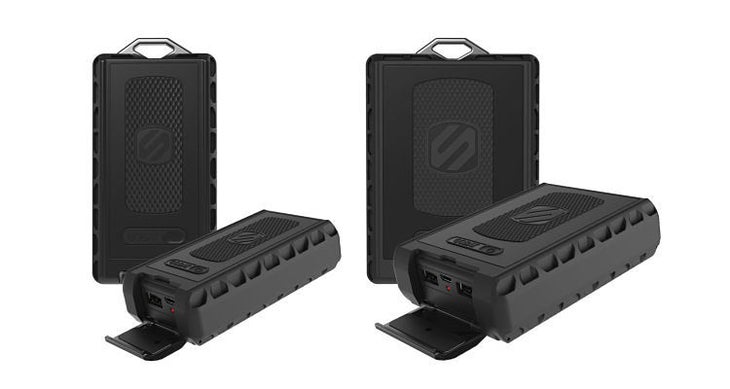 Both Scosche Industries Inc. and Outdoor Tech are bringing shock- and waterproof batteries. Scosche's goBAT 6000 ($55) and 12000 ($80) are IP67-rated to be water and dustproof, and feature zero self-discharge, meaning they can hold a charge for years without draining. You heard us: years.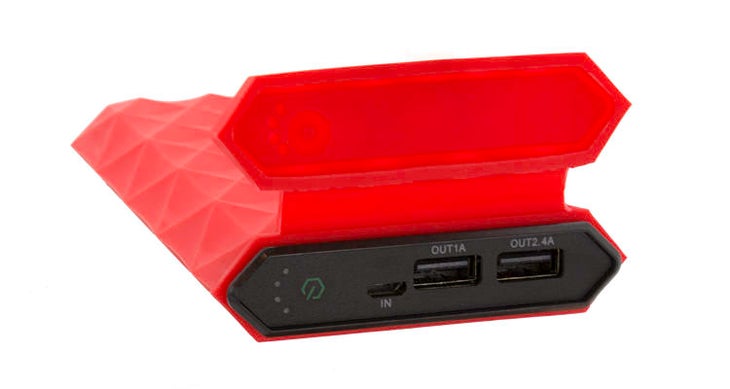 Outdoor Technology's 10000mAH Kodiak Plus sports a rubber casing and waterproof ports. The battery's dual USB outputs can charge up two devices at the same time … after sitting at the bottom of a river for 30 minutes.
These are just a few of the new products to debut at Summer Market. Be sure to check for more news and trends in the O.R. Daily, Days 1-4, published live at the show, and available digital format each day of print at www.snewsnet.com/ordaily.