The 2014 Holiday Gift Guide
The best holiday gifts of the year for everyone on your list.
Heading out the door? Read this article on the new Outside+ app available now on iOS devices for members! Download the app.
Not only does this top-loader deliver unbeatable performance for the price, it also has one of the best adjustment systems we've seen. $155 to $175; 4 lbs. 9 oz. (65 liters); available in three capacities; Buy Now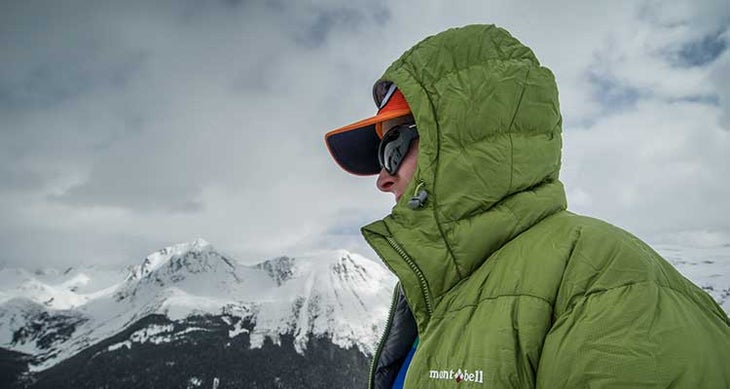 A full-featured, 800-fill goose down puffy for $220? We didn't believe it either—until we tested it. $220; 1 lb. 4 oz. (m's L); Buy it.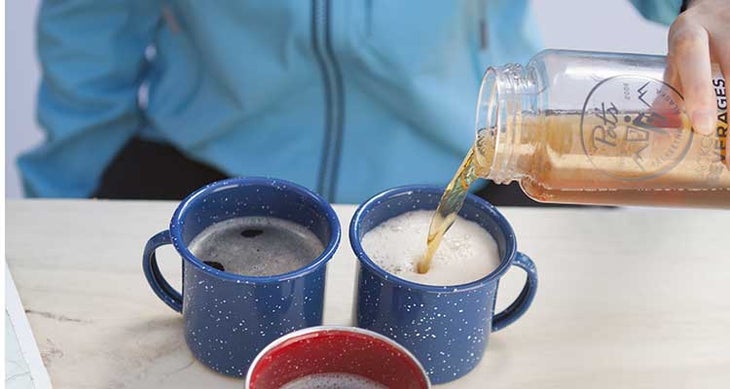 An apres-ski beer has always been just out of reach in the backcountry–until now, thanks to this packable, ultralight brew. $10 for 4-pack of concentrate (makes 4 pints); $40 for the 20-ounce Carbonator Bottle; $6 for Activator 12-pack; 11.5 oz. (bottle and one beer packet); Buy it.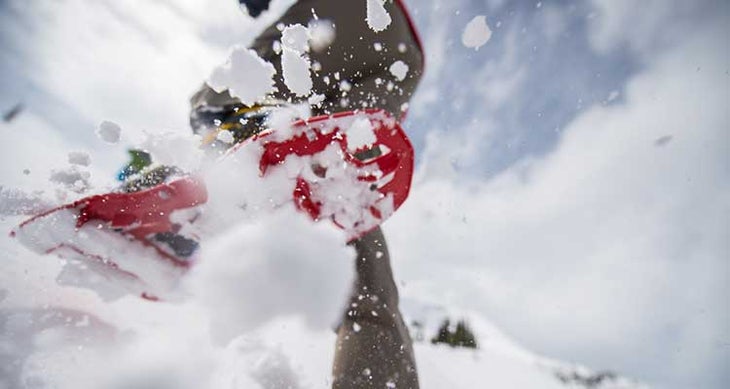 The flexible, carbon-reinforced plastic deck is the best snowshoe innovation in years. Nuff said. $299; 4 lbs. 2 oz.; Buy it.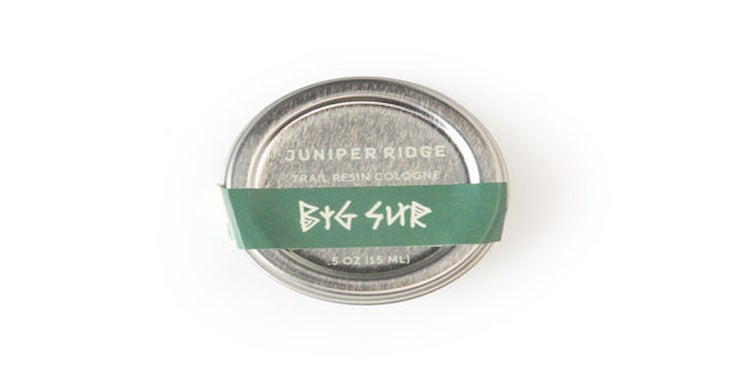 Ditch the department store cologne and give Dad a tin of manly wildcrafted fragrance instead. He'll smell like a pine tree year round—and we mean that in the nicest way. $35; 4 varieties; Buy it.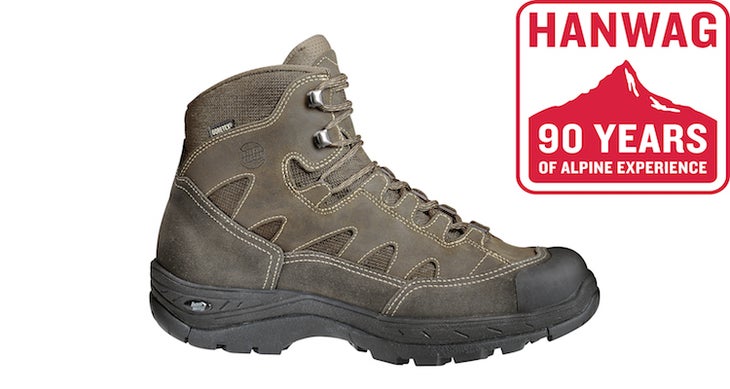 Sponsored: The Xerro Plus Winter GTX® is a lightweight, sporty winter hiking boot. Featuring the Hanwag IceGrip sole and the warmest GORE-TEX® laminate lining this is an exceptional high performance winter boot. Lightweight leather and Cordura® upper with rubber toe caps make this durable and breathable in all conditions. www.hanwagboot.com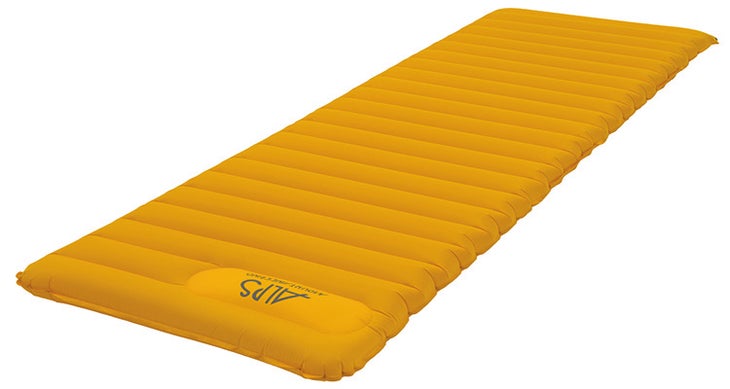 Sponsored: Enjoy a comfortable night away from home without the bulk with the Featherlite air mat from ALPS Mountaineering. The Featherlites packed size is 11² x 4² and weighs 1lb. 4oz. in the regular size. It has a built in pump for easy inflation and is constructed of ultra-lightweight and durable rip stop fabric. www.alpsmountaineering.com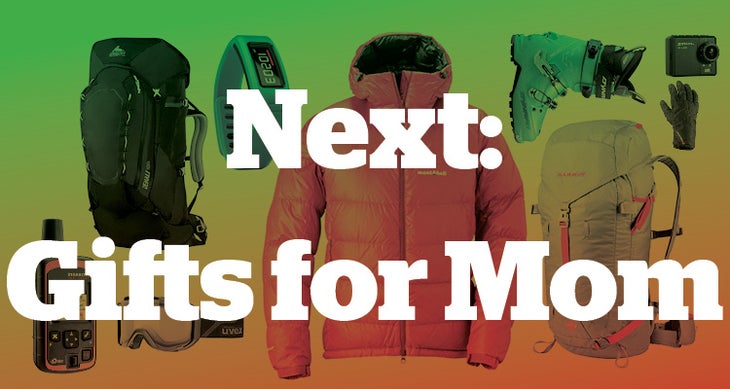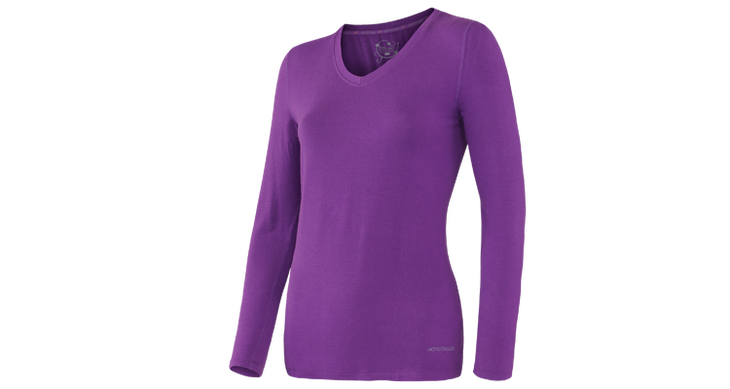 This layer works overtime, regulating temperature during high-intensity outings for a fraction of the cost of its competitors. $28; 5.1 oz. (w's M); Buy it.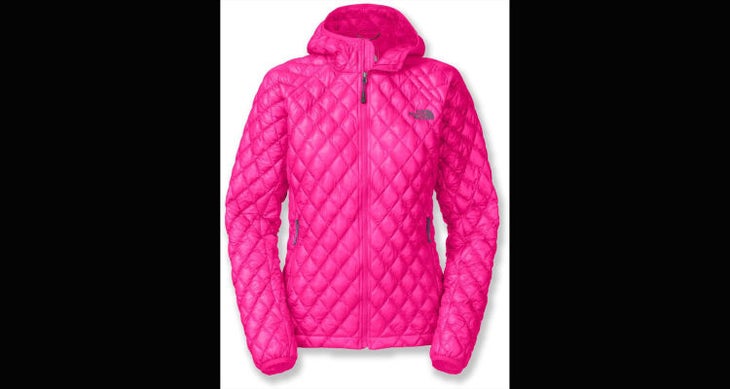 This stuff is a game-changer," says our gear editor, who wore the Hoodie for more than 70 days last winter. "ThermoBall rivals the instant warmth and packability of down, yet when wet, it insulates way better and dries faster than even new water-resistant down." $220; Buy it.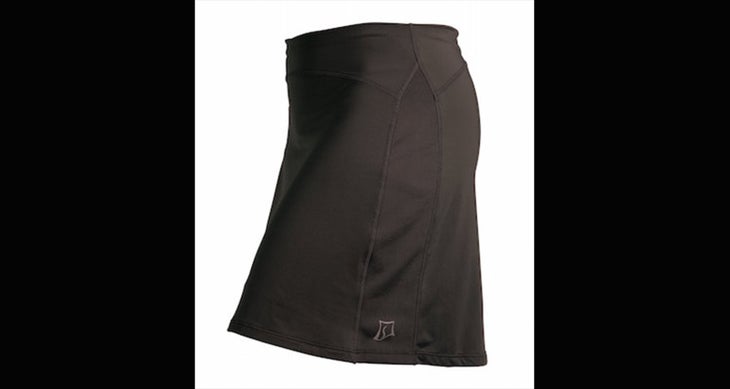 This little black skirt is so comfortable and flattering, one tester wore it around town almost as much as she wore it on the trail. $70; 8.2 oz. (L); XS-XL. Buy it.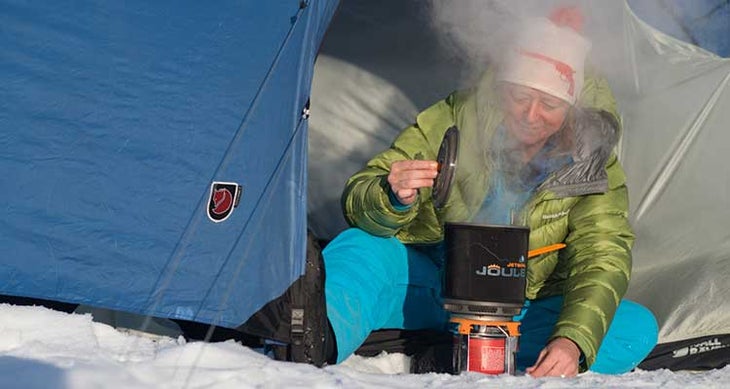 Spend less time boiling water! This snow-melting powerhouse is so easy to use you can operate it with mitts on. A specially designed regulator keeps the Joule's output constant at 10,000 BTUs, which let one tester create 14 liters of snowmelt using just one 8-ounce fuel canister. $200; 1 lb. 12 oz.; Buy it.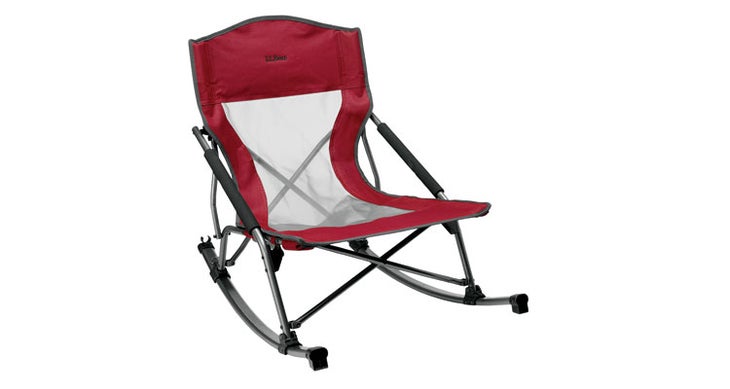 Base camping in style: Burly 600-denier polyester makes this camp chair bomber tough, and it's only about the size of a tent when collapsed. $50; 11 lbs. Buy it.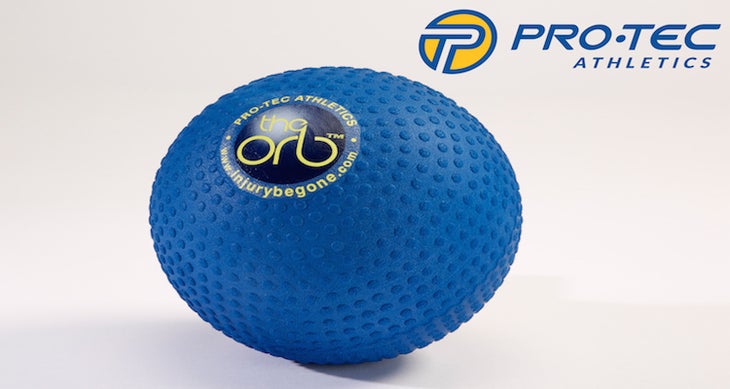 Sponsored: This high density massage ball provides a deep tissue massage to roll our muscle tightness. Multidirectional roll provides focused massage to target specific areas: hamstring, calf, IT band, quad, back, and more! (5² Diameter). $19.95; visit www.pro-tecathletics.com to find a local retailer!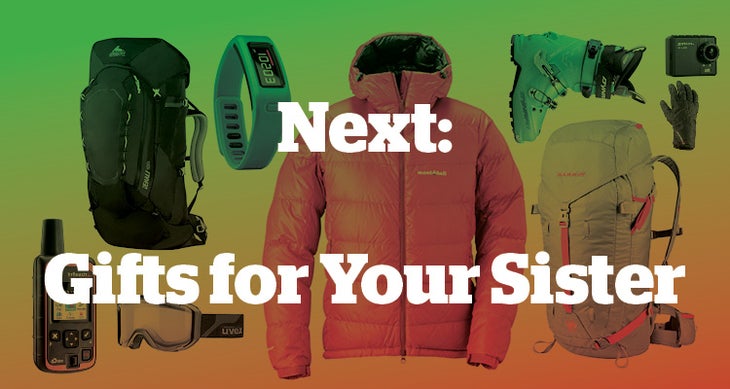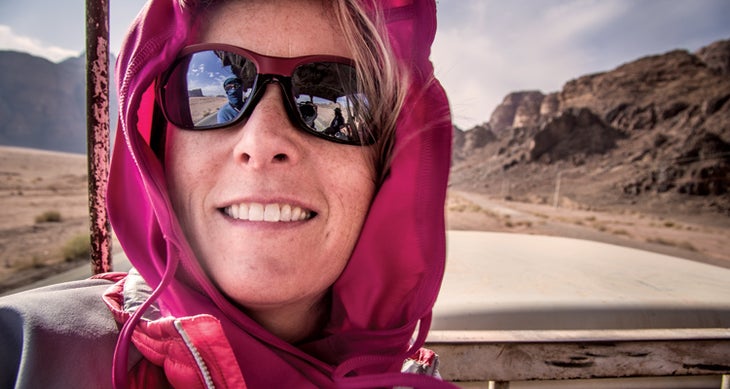 Strange but true: Xylitol—the same minty ingredient found in many chewing gums—is embedded in this hoody's 91 percent polyester/9 percent spandex fabric, giving it superior cooling power on sun-scorched days. $75; 7.4 oz. (w's M); m's S-2XL, w's XS-XL; Buy it. [photo: Ben Fullerton]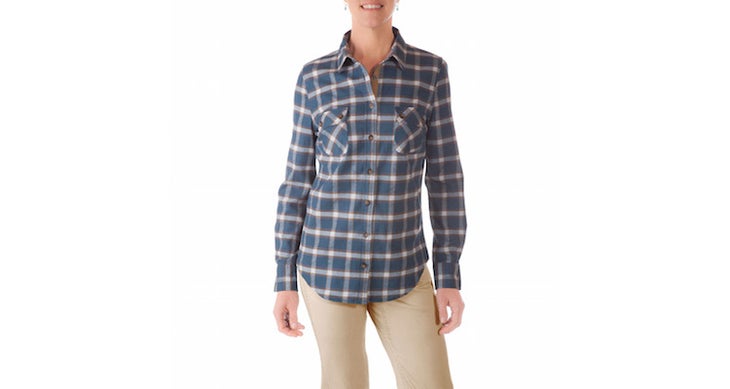 A live-in comfy flannel that also serves as a great trail shirt. "If I could get away with it socially, I'd wear this shirt every single day," raves a female Colorado tester. $90; 5.7 oz. Buy it.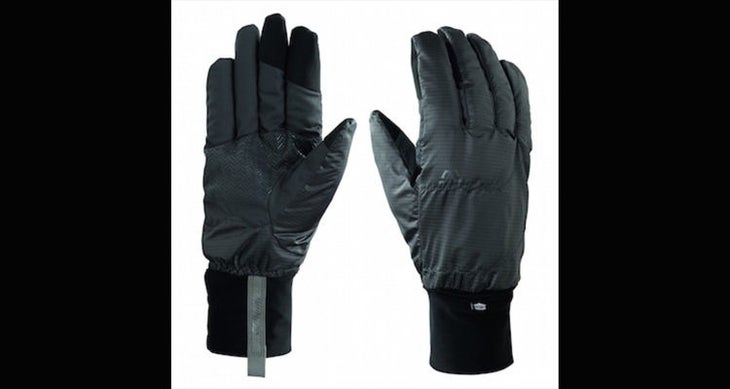 These gloves feel like silk and protect like iron. With touchscreen compatibility and a handy stuff pocket on the cuff, these'll quickly become her go-to pair. $35; Buy it.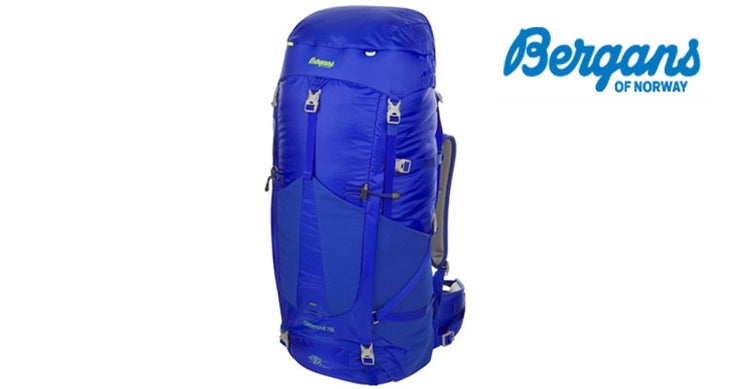 Sponsored: Cover longer distances, with heavier loads, on any terrain and have the greatest freedom of movement of any backpack on the market. The award-winning Glittertind backpack features the revolutionary SPINE carrying system that follows all of your body's contradictory movements simultaneously, providing amazing comfort regardless of the length of your trip. www.bergans.com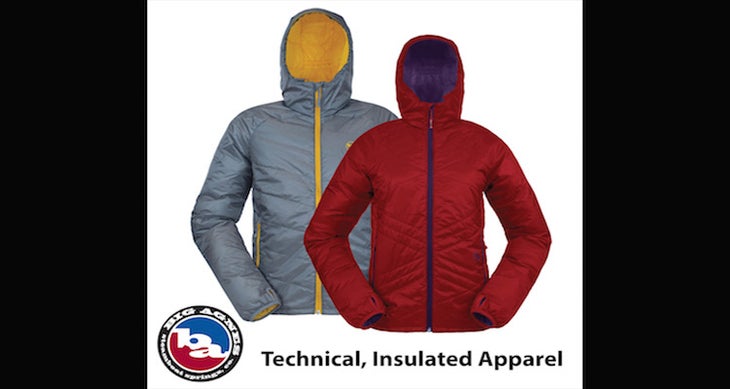 Sponsored: After thirteen years of designing our sleeping bags and innovative camping equipment to be just right, we now bring you the most technical – and design savvy – insulated apparel on the market. Play hard, stay warm, look good. Big Agnes has your back. www.bigagnes.com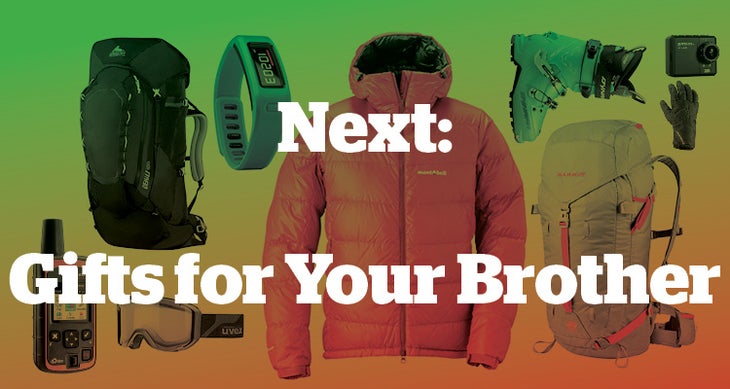 These sharp-looking shades are eco-friendly—Zeal's frames are built from a resin made from castor beans, a fast-growing, renewable resource—and built to perform. $139-$169 (depending on lens); 1 oz.; Buy it.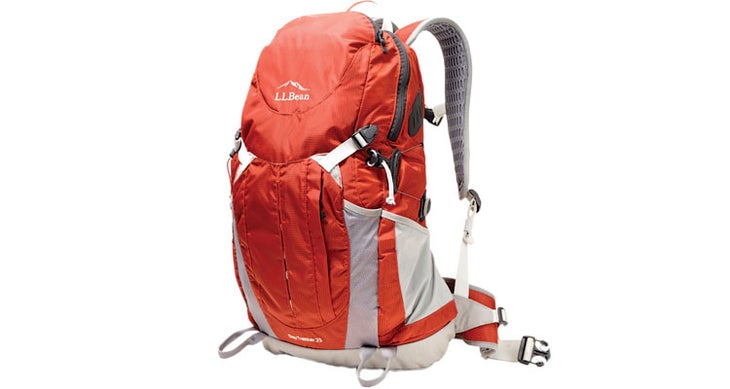 This versatile pack works equally well for big dayhikes and whirlwind travel. Key upgrade: A wire BOA compression system (think snowboard boots or climbing helmets) replaces traditional compression straps. $100; 1 lb. 14 oz.; 25 liters; 2 sizes; Buy it.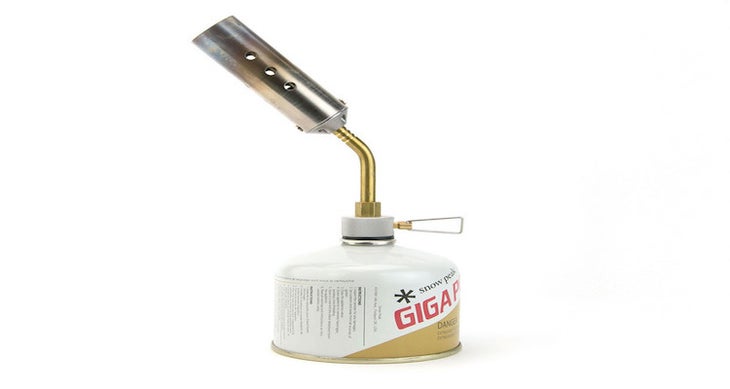 Even if your bro considers himself the god of fire, this do-it-all torch will easily light his stove, BBQ, or damp firewood. $40; Buy it.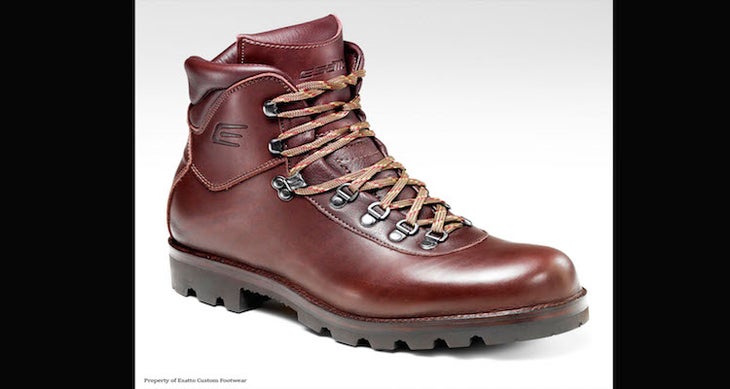 Sponsored: Esatto crafts custom hiking boots for active people who are held back by fit problems. Until now, if your boots gave you problems while hiking or backpacking, you either gave up or suffered. Now, you can enjoy your hiking in your custom hiking boots to the fullest. Call or visit our website and order your Fit Kit today! esatto.biz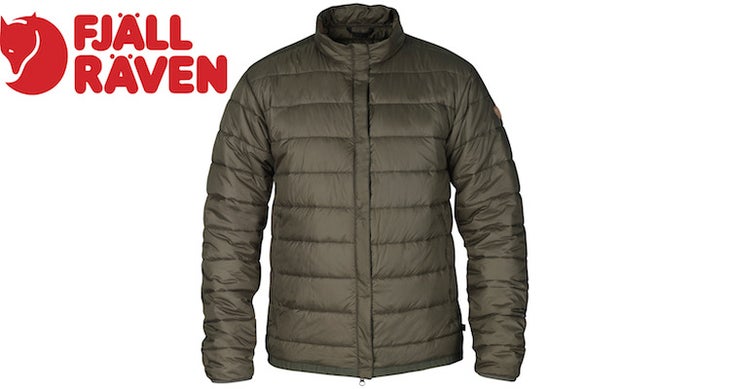 Sponsored: Lightly insulated jacket, perfectly worn under a shell or by itself. Padded with propietary G-Loft Supreme that feels like down with exceptional durability and warmth to weight ratio. Reinforcement details in G-1000. Two-way zipper, hand pockets and mesh pockets inside. Adjustable bottom hem with draw cord. Regular fit. fjallraven.us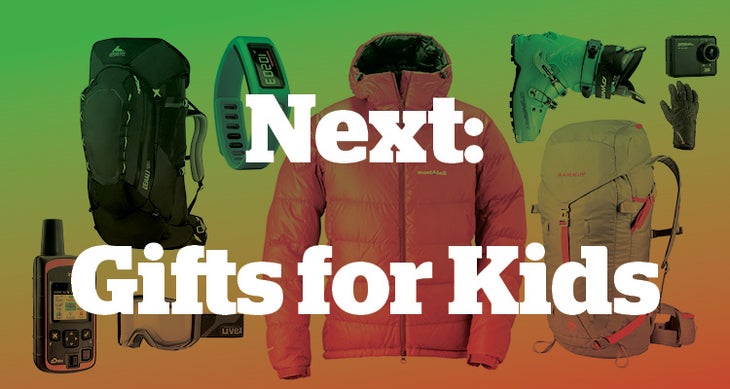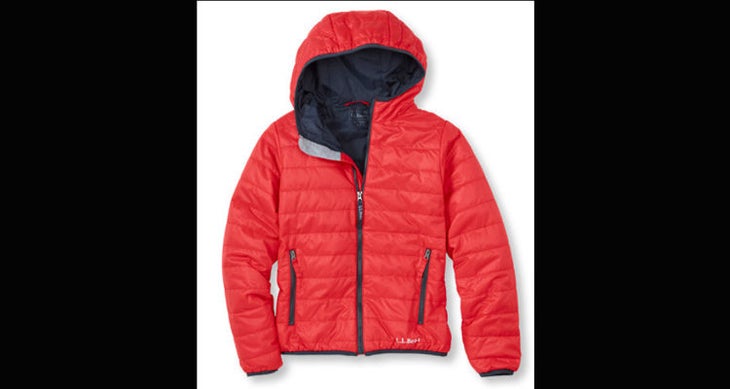 Thanks to Primaloft insulation, this lightweight 3-season layer offers all the warmth of an adult puffy at a great price point. $60; Buy it.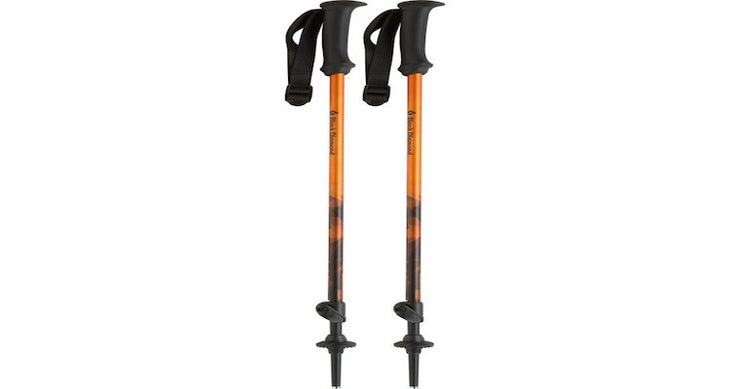 These aluminum sticks adjust from 26 to 43 inches, making them ideal for pee-wee backpackers from 6 to 12 years old. $50; 14 oz.; Buy it.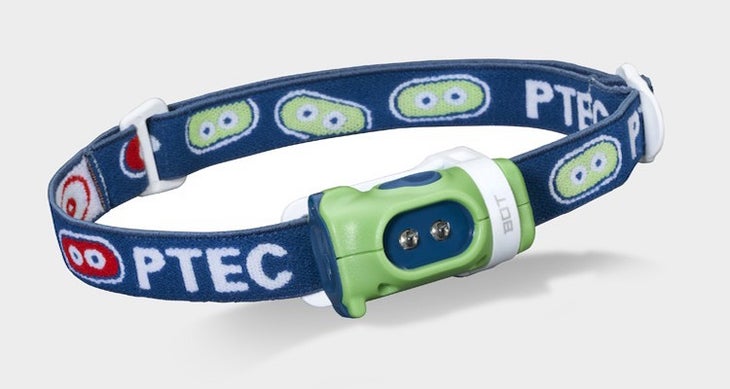 Durable plastics, ultrabright LEDs, and fun colors make this one a hit with kids. $16; 4 colors; 15 lumens; Buy it.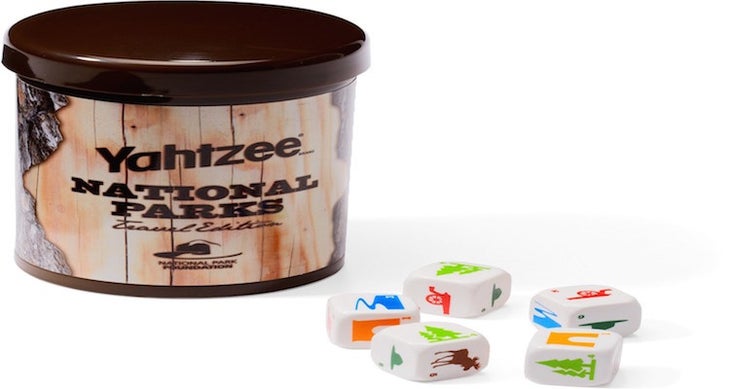 The classic game in a handy travel edition, featuring dice with animals and outdoor equipment. Bonus: a portion of the proceeds benefits the National Parks Foundation. $17; Buy it.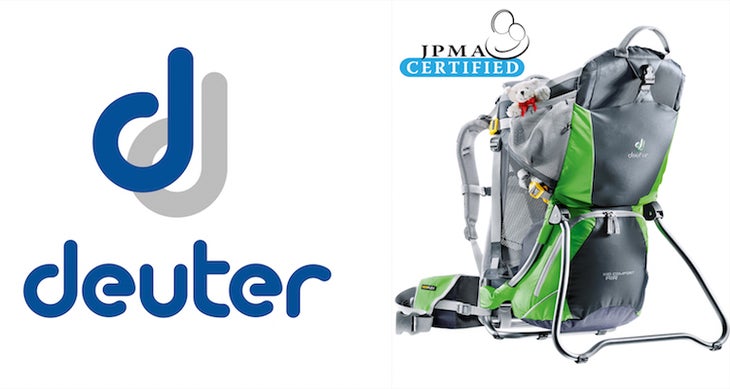 Sponsored: Same great Deuter child carrier features with a new level of ventilation! The Aircomfort backsystem is known for breathability and may easily be adjusted to the wearer's back length. The child's "cockpit" is built with airy mesh and may be adjusted to fit perfectly. deuter.com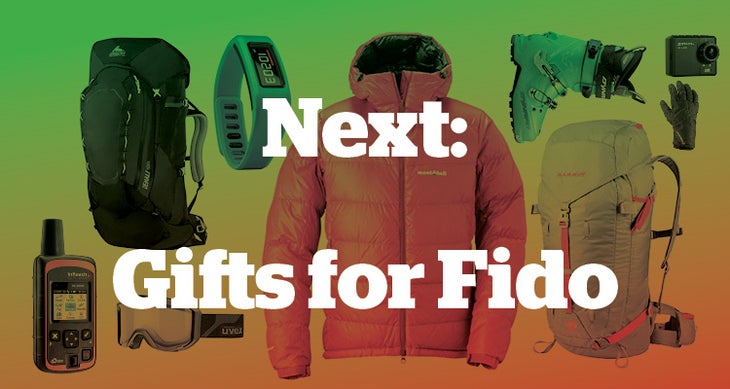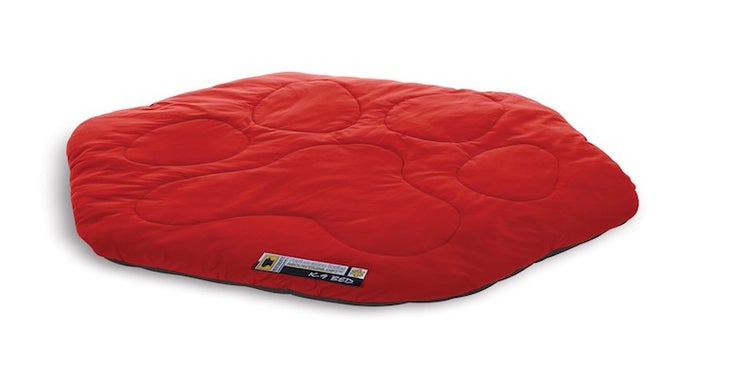 Compressible (it packs into its own stuff sack) and warm (thanks to synthetic fill, your pup will sleep like a dream in the backcountry. $60; Buy it.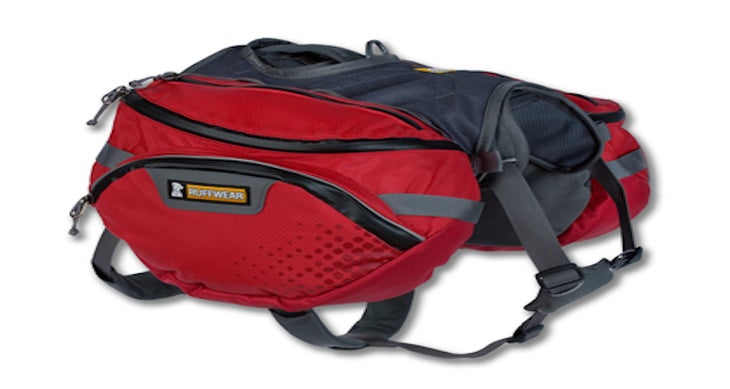 Our favorite pup pack includes features such as removable saddlebags, two collapsible water bottles, and a snazzy load compression system that reduces the strain on your best friend's back. $150; Buy it.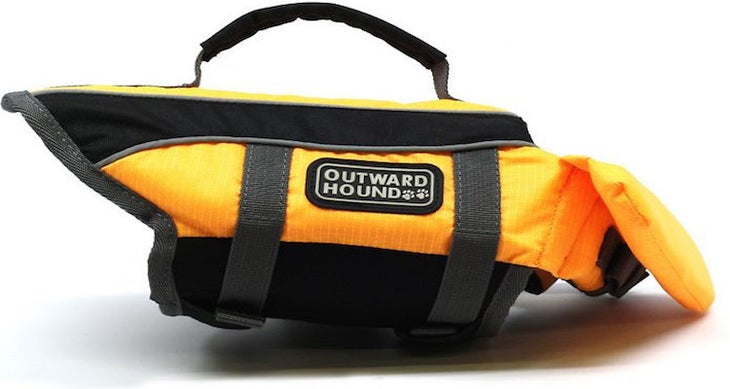 Planning to get wet? Give your dog peace of mind by outfitting him/her in an adjustable jacket that boasts a grip handle and quick-release buckles. $20-45; XS-XXLBuy it.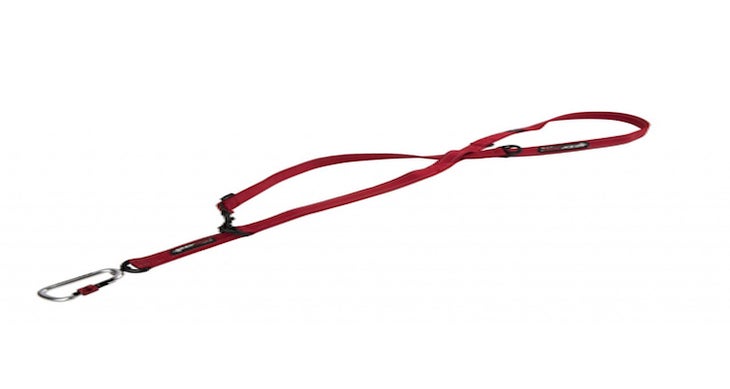 Durable and versatile, this multi-function leash converts to hands free mode in seconds. $54; Buy it.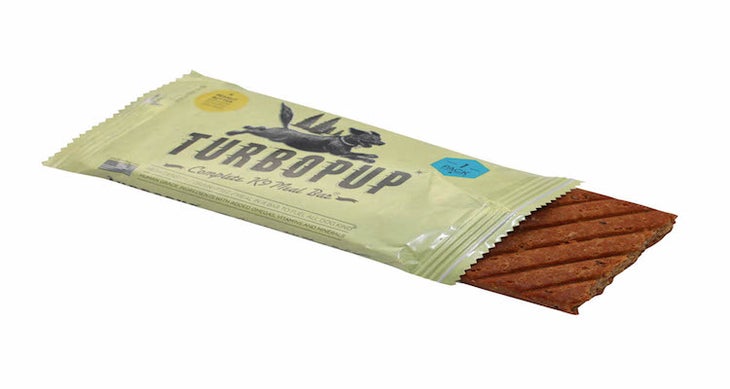 Why should humans have a monopoly on tasty energy bars? Give your pup an alternative to kibble (and plenty of added vitamins and minerals, too).  $3-5; Buy it.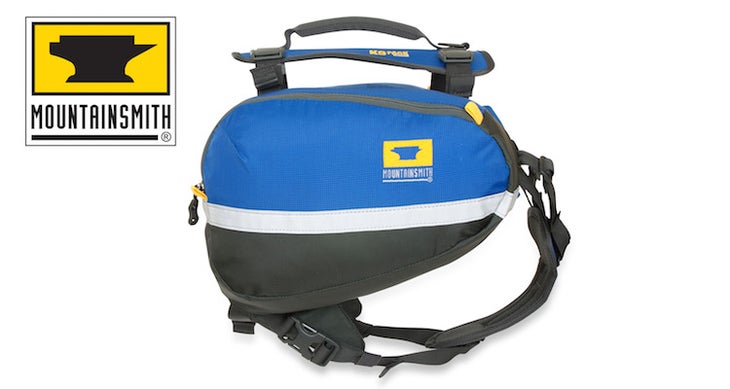 Sponsored: Combining 30 years of dog backpack experience with the guidance of a local Golden, CO veterinarian, this canine backpack is the most "dogonomically-correct" design Mountainsmith has ever offered. This highly adjustable pack is sure to fit comfortably for long days on the trail. mountainsmith.com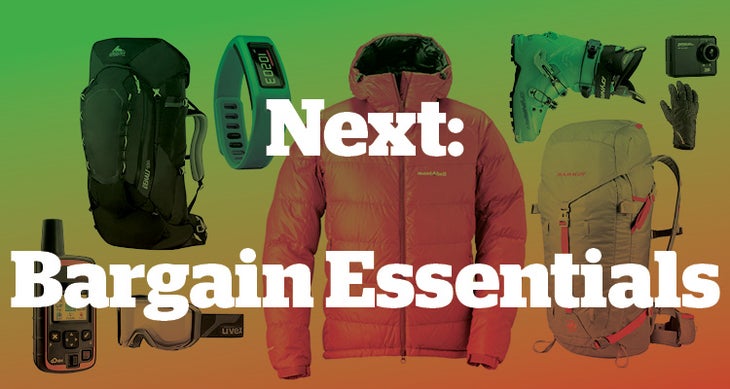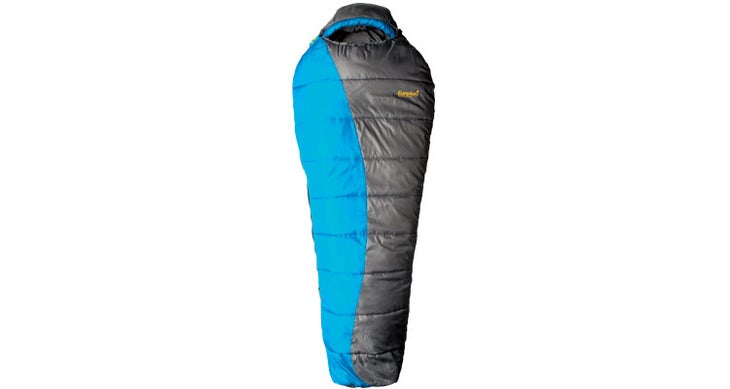 You usually get what you pay for with sub-$100 bags, but the Silver City proves that, sometimes, you can get more. For those willing to trade dollars for weight, this bag provides affordable warmth. $90; 2 lbs. 12 oz.; 30°F. Read the full review.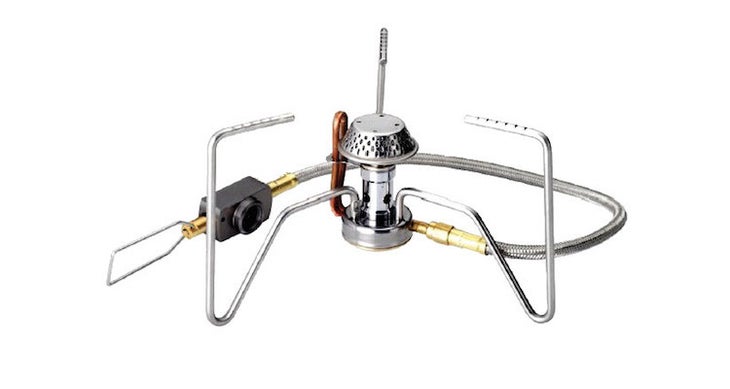 The Spider isn't just one of the lightest, most packable stoves in its class—it's also the cheapest. $65; 5.9 oz.; Buy it.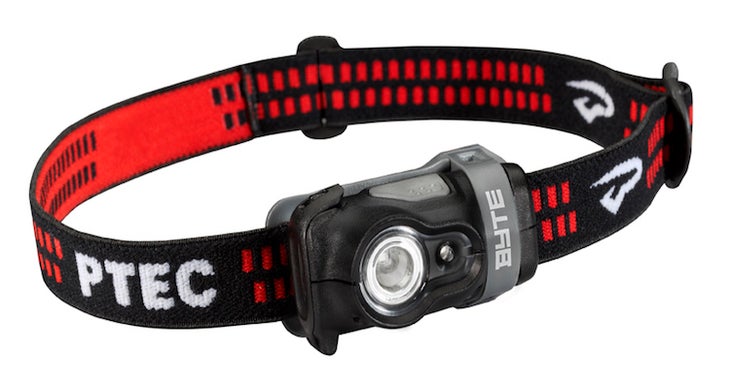 Small enough to fit into a first-aid kit, yet plenty bright to illuminate every camp chore, the Byte is great for ultralighters. $20; 2.2 oz; Buy it.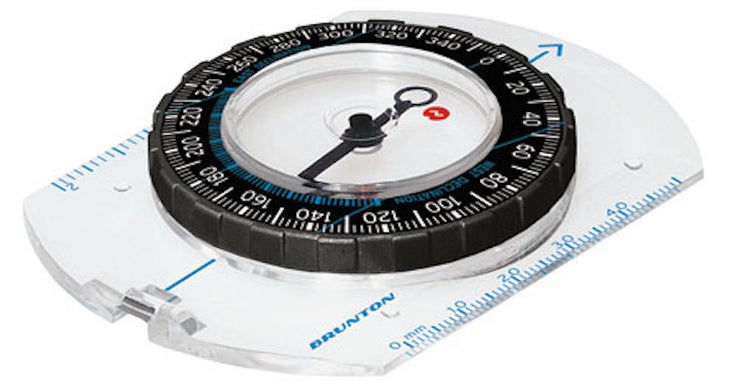 Simple, yet reliable, this compass is great for spot checks and map consults. $13; 1 oz.; Buy it.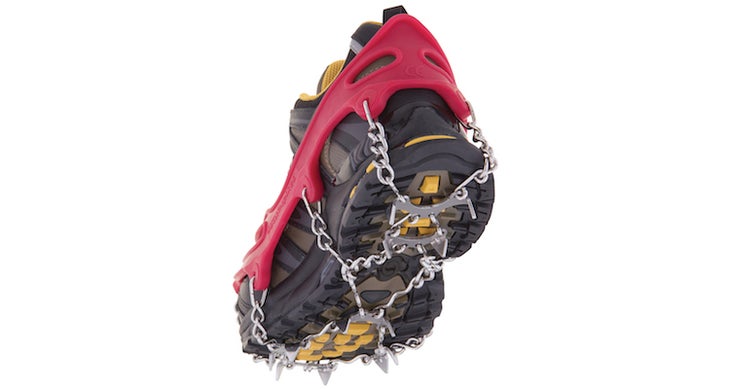 Sponsored: Any terrain, any age, any condition – Kahtoola's MICROspikes® ice traction system. Put a pair in your pack, pocket, or purse and you're ready to handle whatever nature hands you. www.kahtoola.com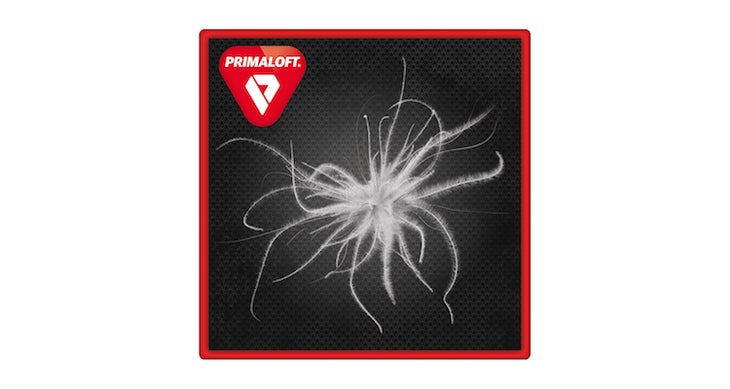 Sponsored: Give the gift of comfort in all conditions with the only down hybrids that merge the warmth of down with PrimaLoft® permanent water-resistant ultra-fine fibers. Look for the PrimaLoft® tag and you can forget the forecast. Visit primaloft.com to find a retailer near you. www.primaloft.com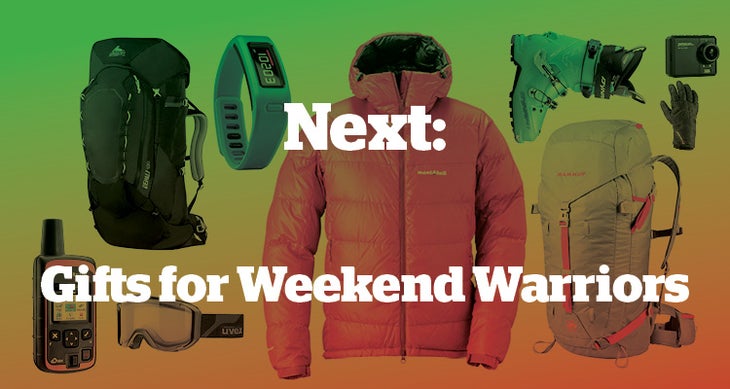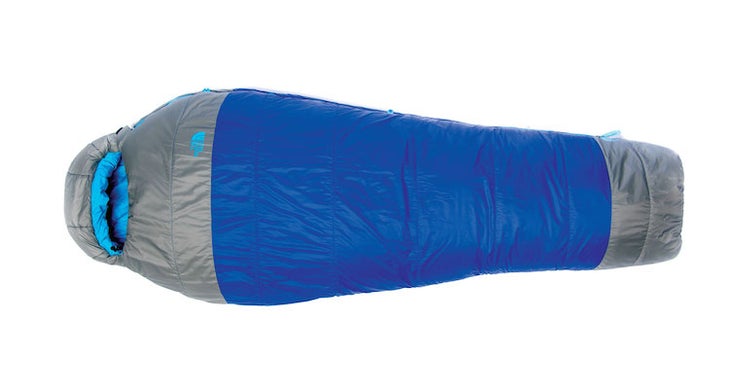 This venerable bag earned an Editors' Choice Award in 1993 and an Editors' Choice Gold Award in 2006. "It's so tough I'll pass it down to my daughter in a few years," one tester said. $170; 2 lbs. 11 oz.; 20°F; Buy it.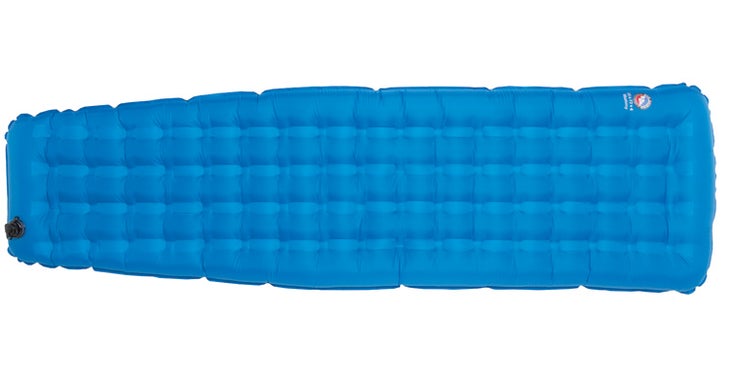 Having trouble convincing your significant other to sleep on the ground for a couple nights? Look no further. "This is as cushy as it gets," raves our gear editor. Unlike some fat air mattresses, the Double Z is remarkably stable, thanks to four strips of daisy-chained webbing that run the length of the pad's interior and connect the top and bottom together. $80; 16 oz.; 20x72x4"; Buy it.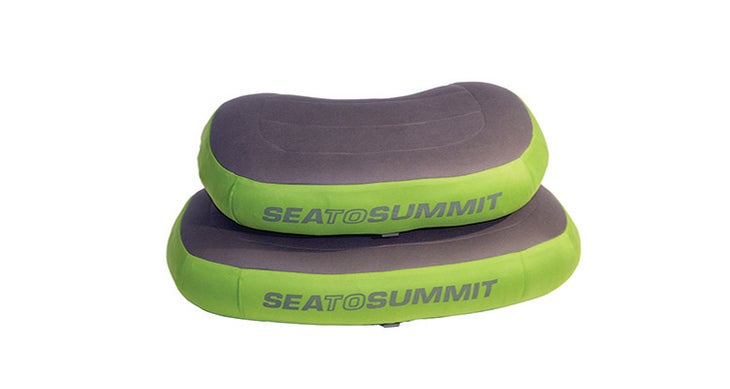 The slight bottom-edge curve conforms to your neck regardless of whether you sleep on your side or your back. Plus, it smashes down to the size of an orange. $45; 3.7 oz.; Buy it.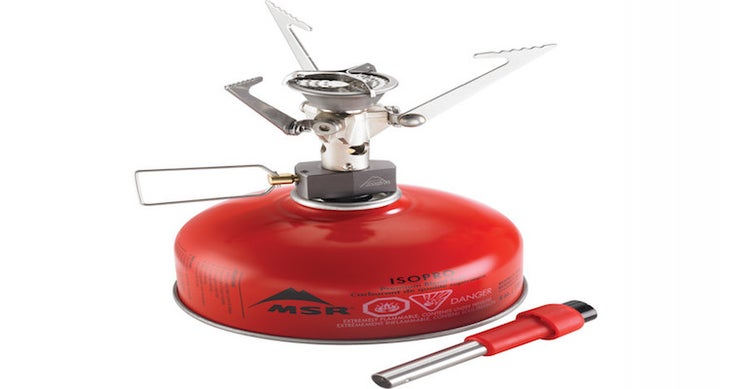 Just headed out for a quick overnight in chilly temps? This tiny lemon-size canister cooker packs a serious punch. It boils a liter of water in four minutes flat, and wide pot supports keep even 3-liter pots stable. $60; 4.3 oz.; Buy it.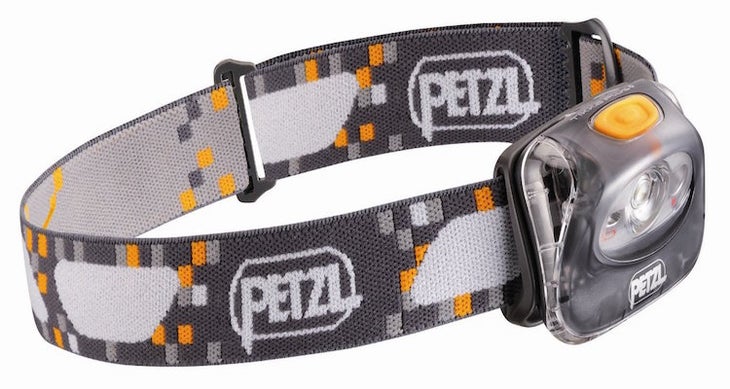 The Petzl shoots a bright point of light straight ahead and fades smoothly outward to the periphery with no dark spots. Bonus: When batteries are 50 percent depleted, a small red indicator light blinks on "as obviously as a car's gas light." 3 AAAs; 2.9 oz.; $45; Buy it.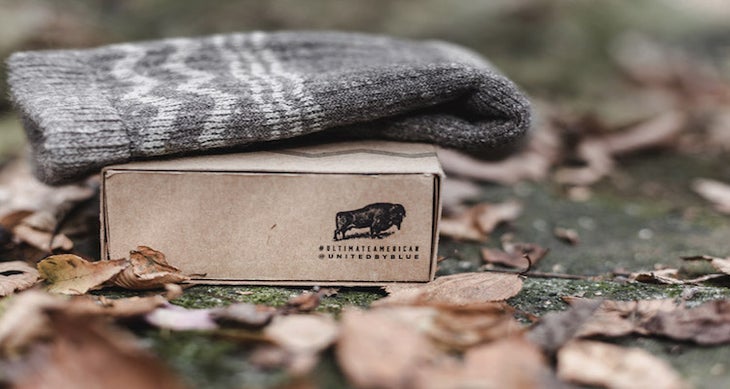 Made in the USA from bison down, these are quite possibly the coziest camp socks you'll ever find. A limited early run is already sold out, but you can still pre-order them (socks will ship in March) and get a placeholder gift pack delivered by December 25. $25/pair thru December 18; $38/pair retail. Buy it.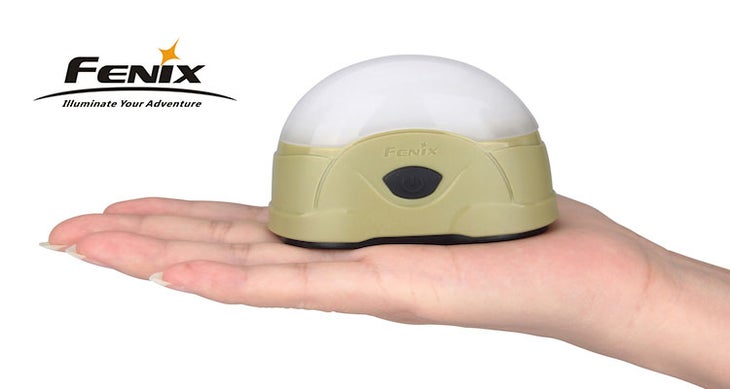 Sponsored: Only 4 ounces and 3 inches wide, the Fenix CL20 camping lantern is designed with all-season campers in mind and supports standard AA battery and CR123A lithium battery to ensure optimum performance in cold season. The premium neutral white LEDs along with exclusive multifaceted globe provide 165 lumens. www.fenixlight.com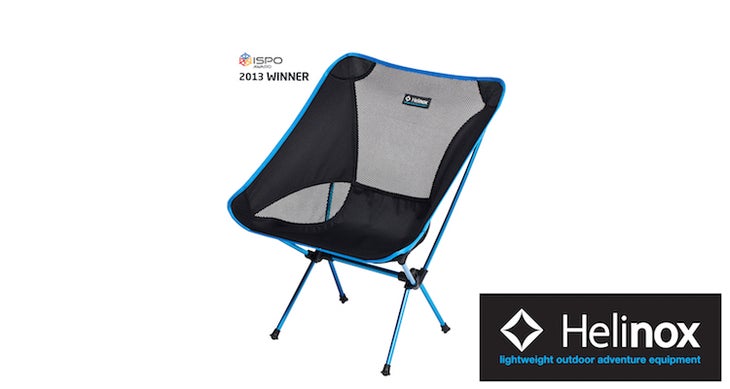 Sponsored: The award winning, 1.9-lb Chair One is the perfect lightweight compact chair for camping, backpacking, festivals, or wherever you want a comfortable place to sit. Shock corded pole structure allows for quick and easy setup. www.bigagnes.com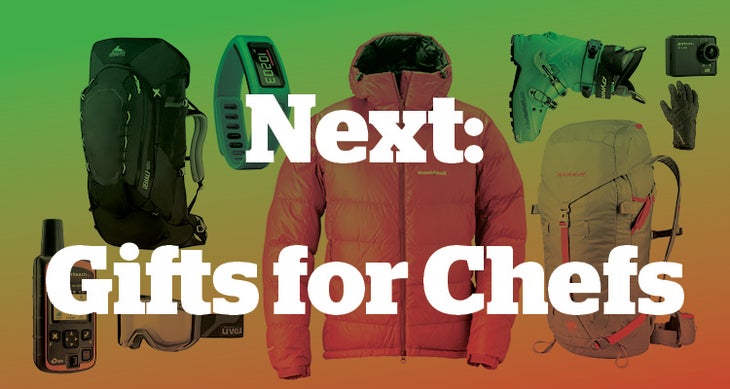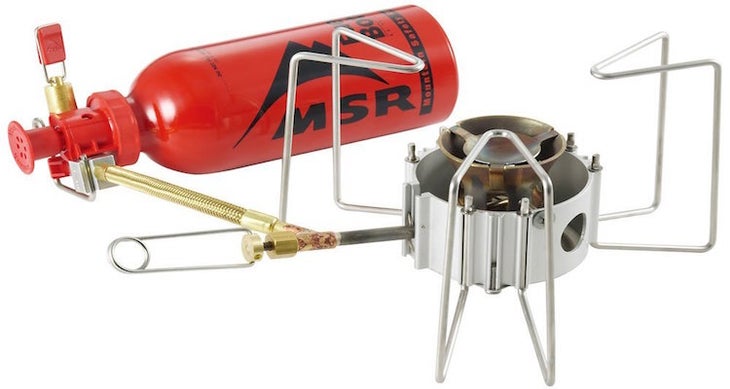 For cooks who value precision, the simmer control on the Dragonfly is an absolute godsend. Durable, stable, and able to handle a variety of fuels, this is the must-have stove for backcountry Batalis. $140; Buy it.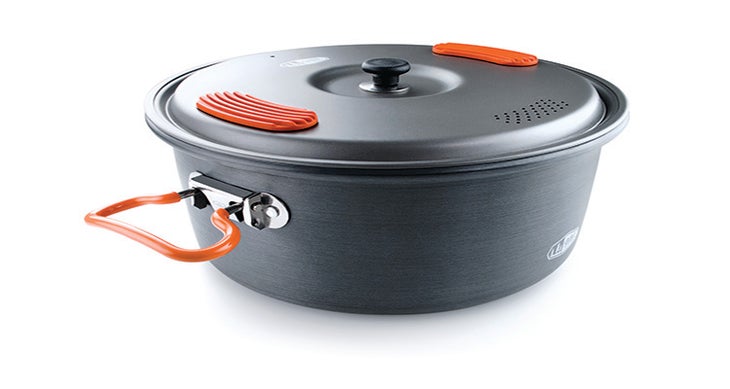 Big enough to whip up meals for huge groups and non-stick enough that our testers didn't hesitate to fork-scramble a messy egg dish. Bonus: the silicone-coated handles lock into place. $40; 18.3 oz.; Buy it.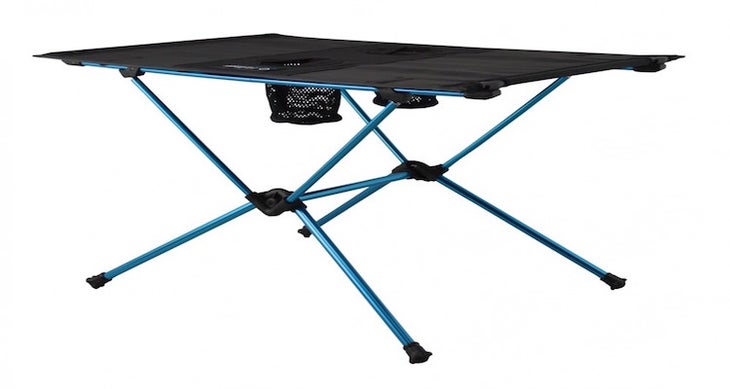 Want a flat, stable surface to prep your ingredients? This folding table is (probably) lighter than your tent and offers a 24″ x 16″ space to spread out on. $100; 1 lb. 5 oz.; Buy it.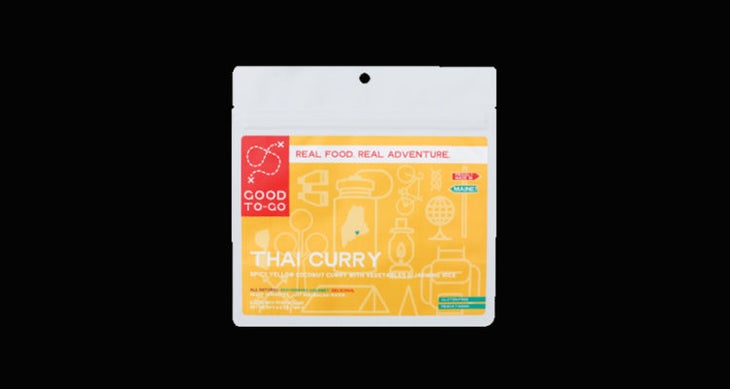 "Wow," our crew kept saying about this flavor-packed curry. It's a hearty, belly-warming blend of jasmine rice, green beans, broccoli, cauliflower, and peas swimming in a spicy yellow curry sauce. "The depth of flavor is remarkable for a dehydrated meal," says one tester. $7 for 1 serving, $11 for 2; 3.4 oz./serving; Buy it.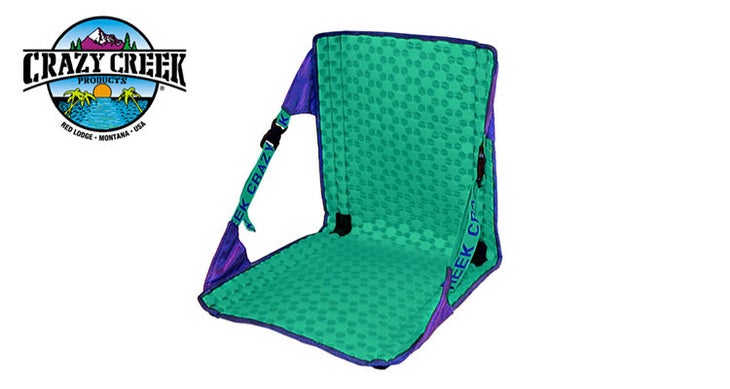 Sponsored: It's the Cure for Sit Envy! Always have a comfortable seat with the lightweight, packable Hex 2.0 Chair. Just clip to your pack and go! Great on a hike, in camp, or at the beach. Backed by Crazy Creek's legendary Lifetime Limited Warranty. Don't Just Do Something…Sit There! www.crazycreek.com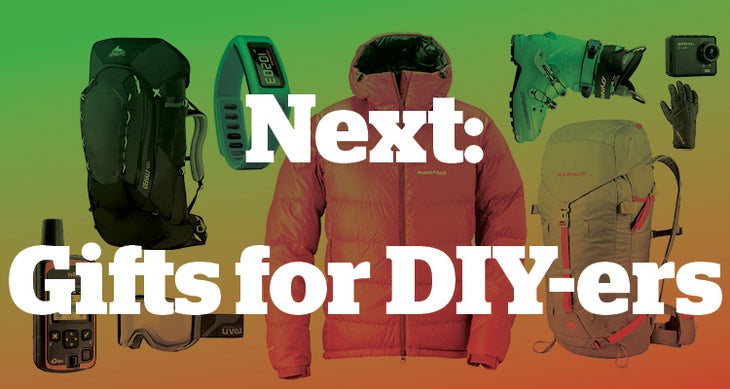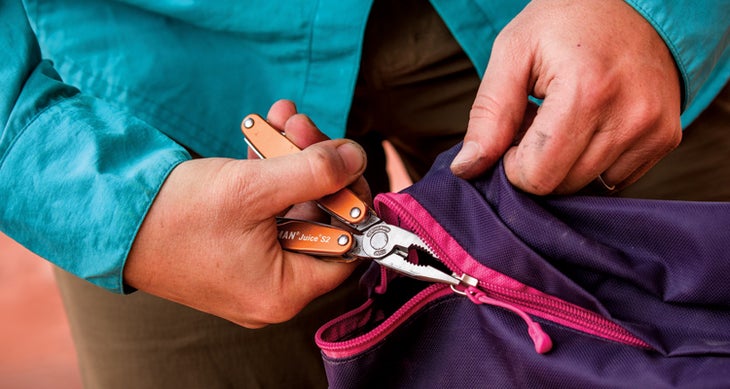 "This tool has been with me on every single trip in the last five years," says our gear editor, who is a fix-it geek. "I've repaired stoves, skis, trekking poles, tents, jackets, pads, packs, bags, cook pots, and more with the S2." $60; 4.4 oz.; Buy it.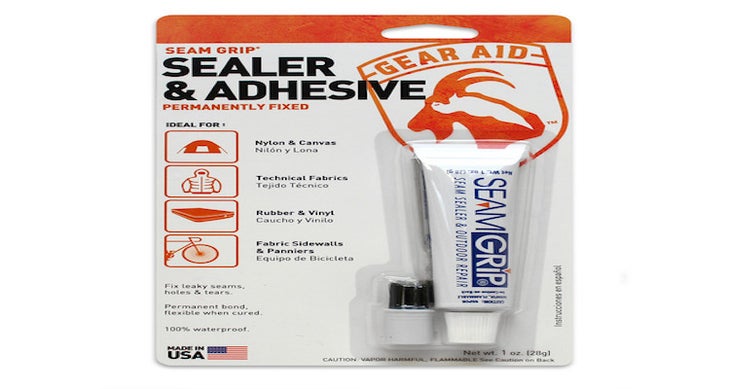 Patch a hole. Waterproof a tent. Seal a seam. There's almost nothing this versatile goo can't do. $7; Buy it.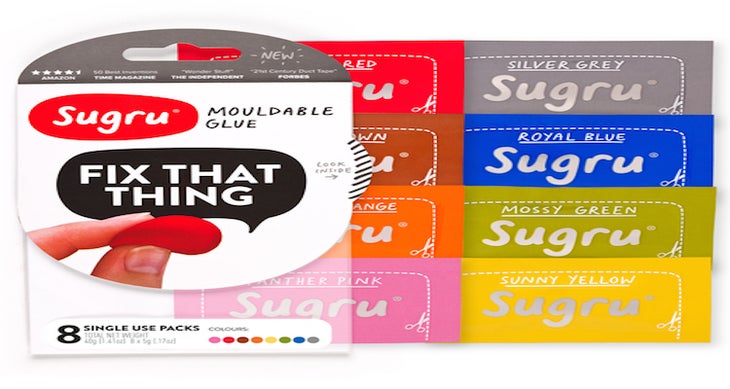 "I can't fix that" will no longer be in your vocabulary after you try out this do-it-all goo. From boots to pads, this stuff is a little lifesaver. $22 for an 8 pack; Buy it.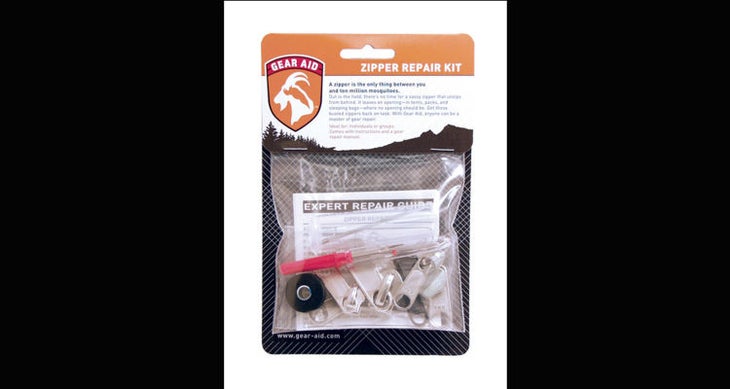 Fix snags in no time with this handy assortment of sliders, a sewing kit, and a gear repair manual. $10; Buy it.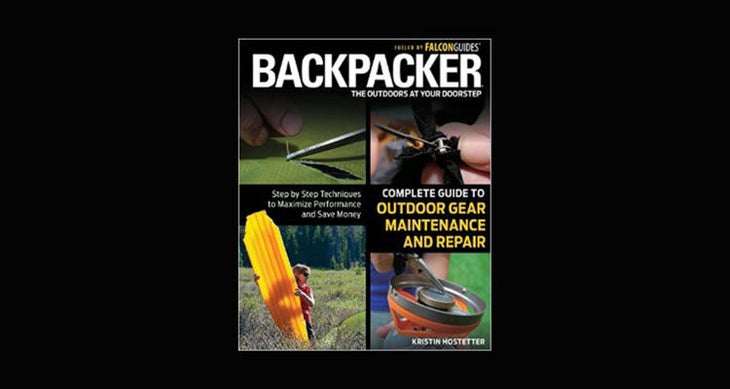 Don't retire a jacket just because it's torn or buy a new tent because the zipper broke. Learn how to fix dozens of problems and save money by following the step-by-step gear maintenance and repair instructions from BACKPACKER's longtime gear editor. Buy it.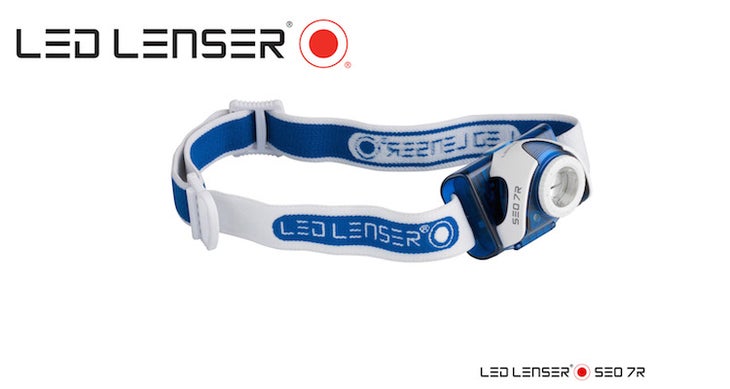 Sponsored: The LED LENSER SEO™ 7R is compact, lightweight and rechargeable: the perfect companion for excursions that extend beyond sundown. With OPTISENSE Technology™, this headlamp saves battery by sensing light levels and auto-adjusting brightness. Drop this in their stocking and trust they'll see and do more, day or night. www.ledlenserusa.com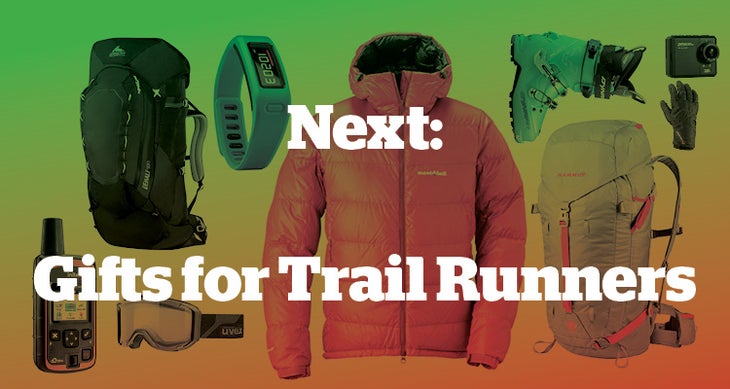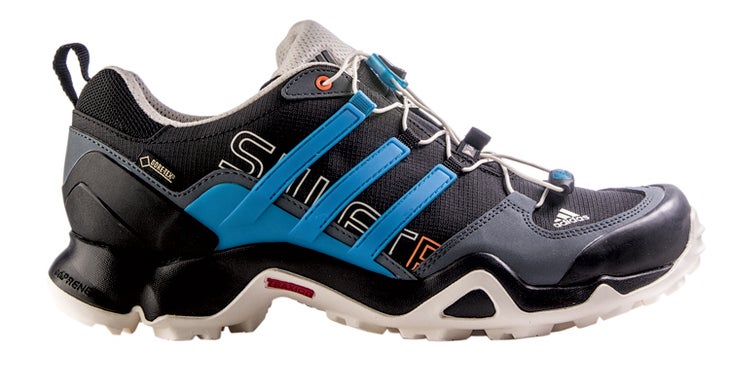 Two for the price of one: a trail runner and a waterproof light hiker that's supportive and protective enough for a weekend load in rough, wet, technical terrain. $135; 1 lb. 8 oz.; m's 6-14, w's 5-12; Buy it.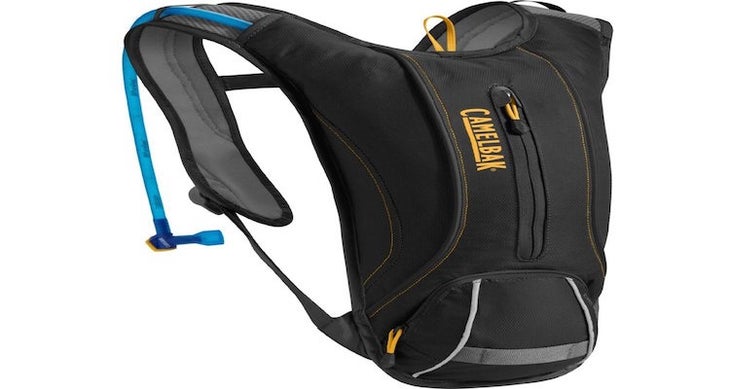 With a sleek, minimalist profile and just enough space for essentials—keys, phone, energy gels—this pack will keep you hydrated on those grueling long distance runs. $65; Buy it.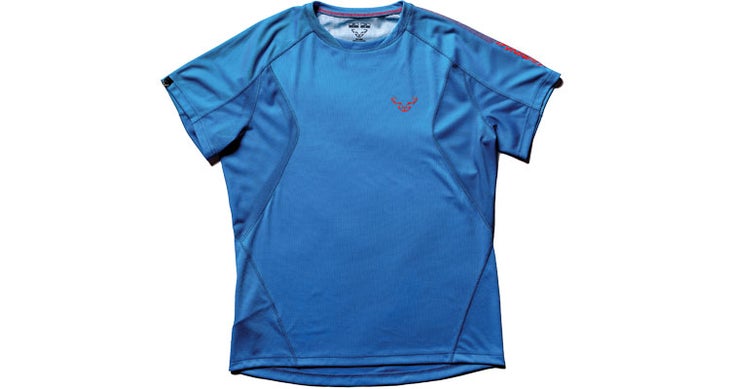 "It's the next best thing to naked," swears our tester, who wore this gauzy tee on muggy, 85°F hikes along Michigan's Indian River. $75; Buy it.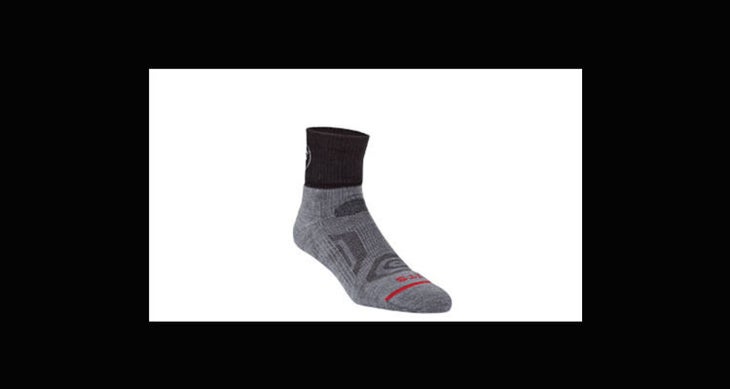 "I have five pairs now because I wear them all the time. They stay soft after numerous washes and fit perfectly. The ankles aren't too tight like most socks of this height, and they wick sweat fast even on the hardest, sweatiest days," one tester raves. $18; Buy it.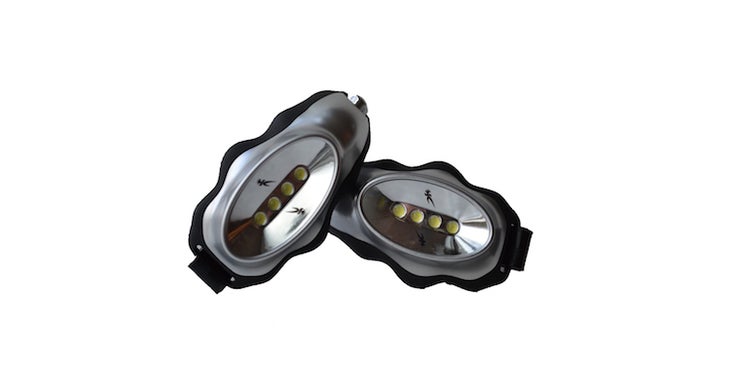 Sponsored: Knuckle Lights are worn on your hands, in the perfect position to light your path and be seen. Each set includes 2 lights with 3 power settings, including a super-bright 45 Lumens on high power. Being closer to the ground than other options provides superior path illumination. www.knucklelights.com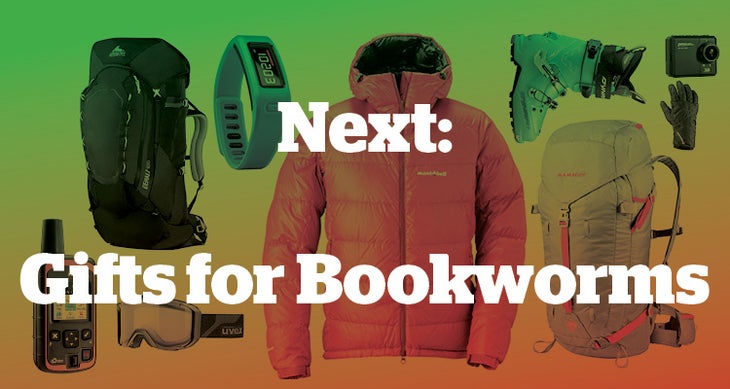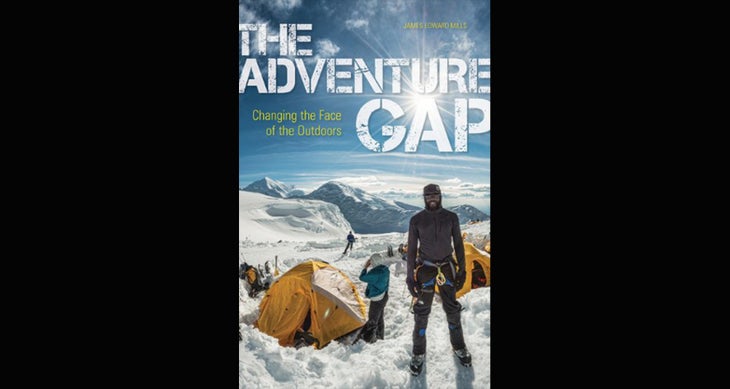 A rousing, important call to arms encouraging all Americans—especially minorities—to embrace the outdoors. Buy it.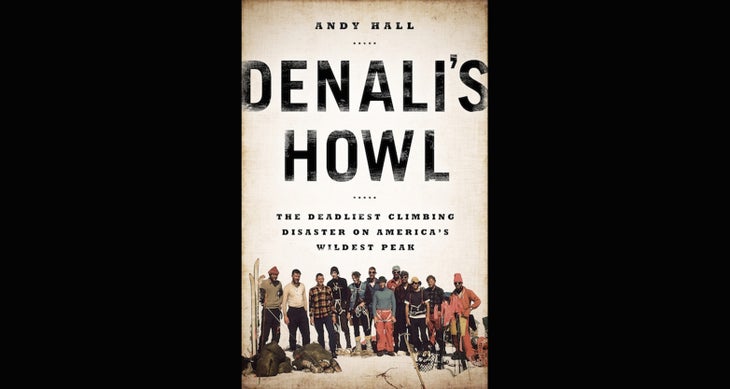 A gripping, tick-tock account of the disastrous 1967 Denali ascent that saw 7 of 12 young climbers lose their lives. Buy it.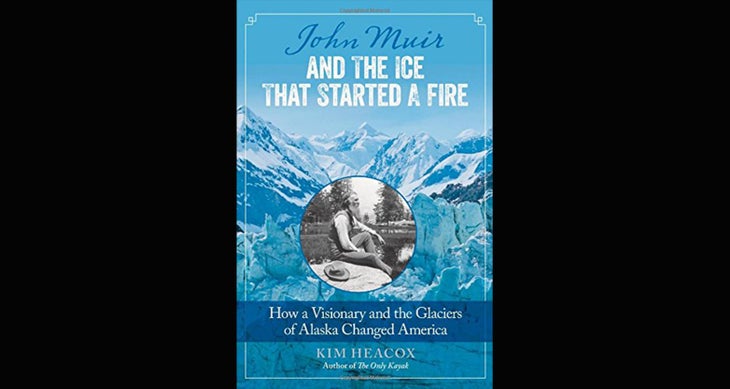 John Muir is usually associated with California's High Sierra, but it was his trip to Alaska that kickstarted our national fascination with glaciers. Buy it.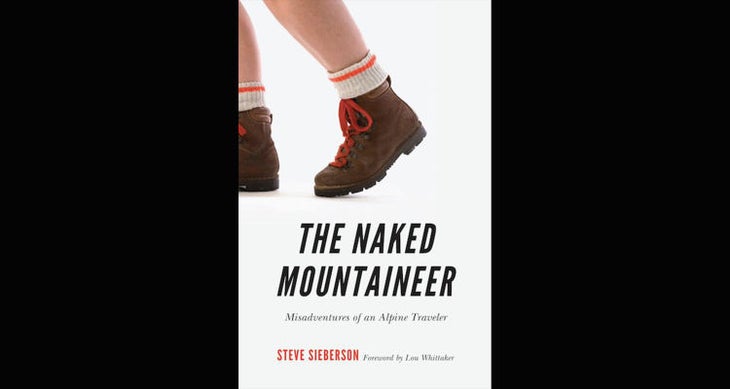 Laugh at the lighter side of mountaineering with these tales of mistaken identities, bizzare characters, and yes, naked people on mountains. Buy it.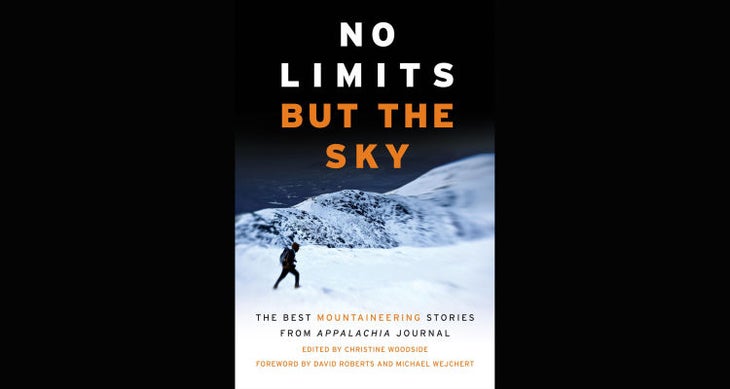 Appalachia Journal has long been an indispensible guide to mountaineering, and this collection features 25 of the best alpine stories from the publication's robust archives. Buy it.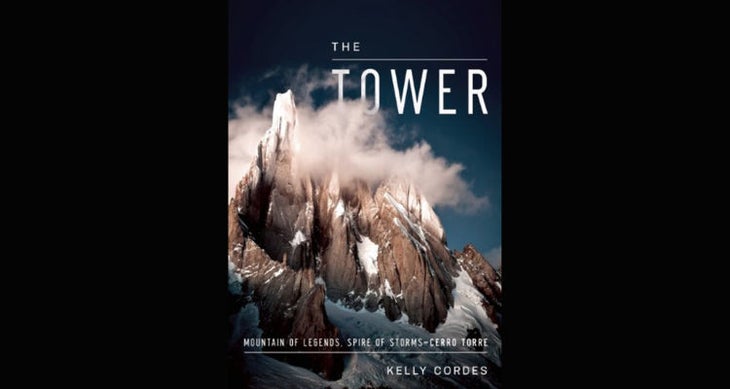 Patagonia's Cerro Torre is widely considered to be one of the world's most dangerous peaks, and it has attracted a fair share of controversy over the years as climbers brave its ragged slopes. Outdoor writer Kelly Cordes dives in and delivers a harrowing, fascinating read. Buy it.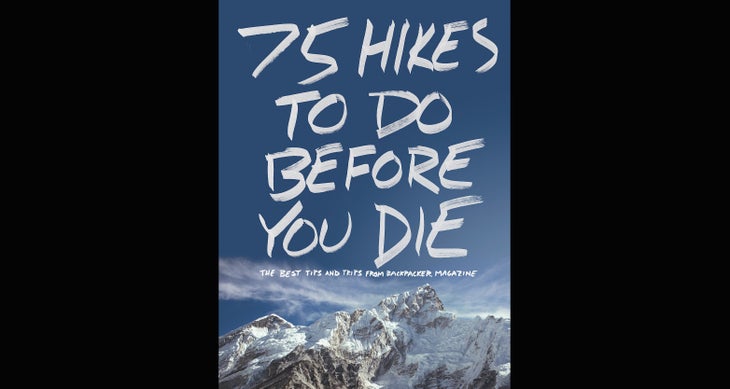 There are trips. And then there are the once-in-a-lifetime, tell-your-friends, quit-your-job-like-you've-always-wanted-to trips. These 75 epics are the latter kind. Buy it.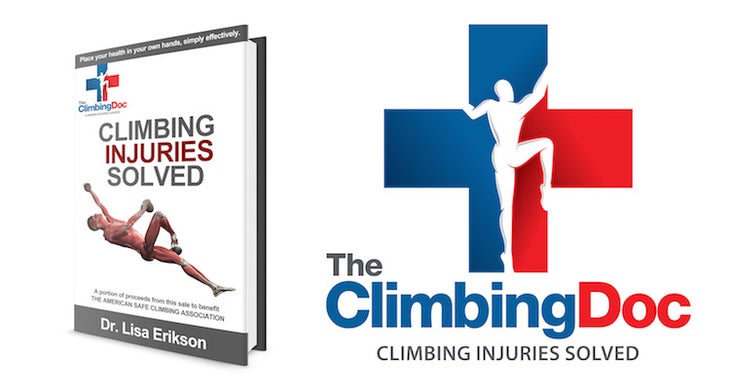 Sponsored: You are not alone. Access hidden tricks and learn about treatments for pros such as Daniel Woods, Angie Payne, and David Graham. Heal your injured pulleys and chronic tendonitis with the guidance of a USAClimbing and TNF medical tent doctor. A portion of proceeds to benefit the American Safe Climbing Association. $46.50 paperback, $32.50 e-book; www.climbinginjuriessolved.com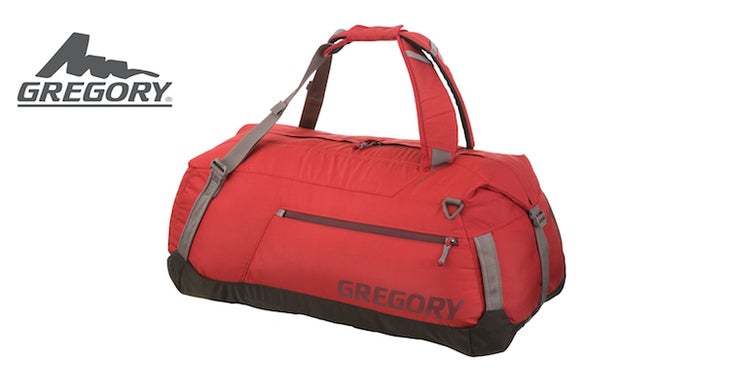 Sponsored: The Stash 45L Duffel might just be the perfect duffel: super strong, easy access, simple and versatile. With haul handles on all four corners and a two-way carry strap, the options are almost endless. www.gregorypacks.com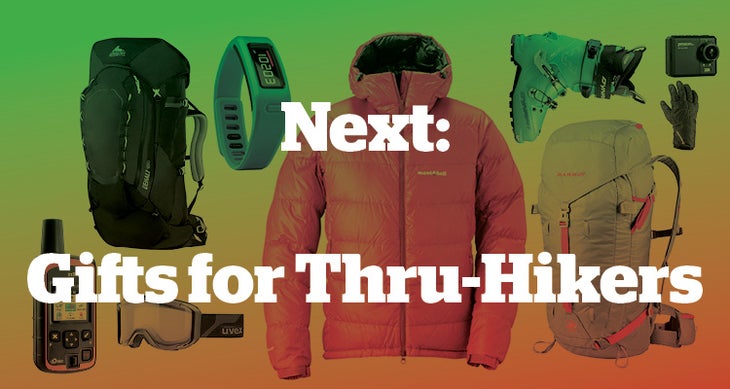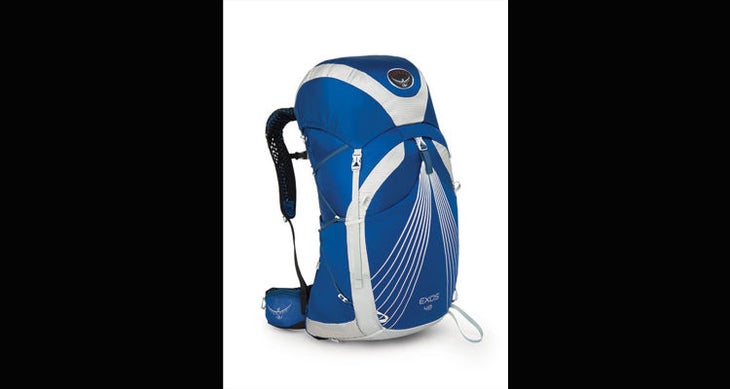 One of the best all-around packs we've seen in a long time. Carries a week's worth of ultralight gear, but it's still svelte and compressible enough to use for just about any day-long adventure. $190; 2 lbs., 3 oz.; 48 liters; Buy it.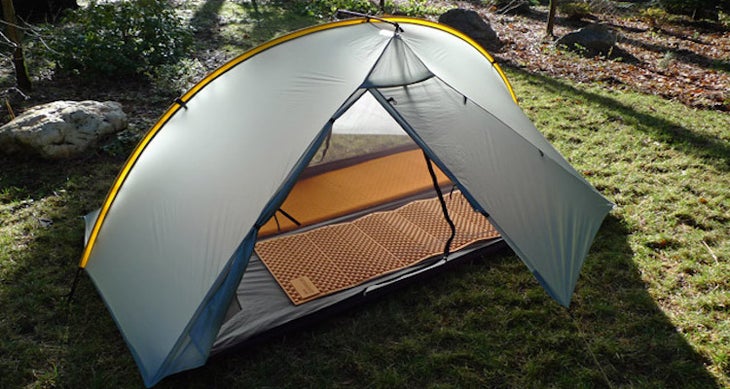 Five years after our initial review, we still love this freestanding, spacious, double-wall shelter that weighs less than two and a half pounds. $260; 2 lbs. 6 oz. Buy it.
A fully-featured ultralight pack that's built to last. Remove the hand loops, stash pocket, and hydration sleeve to trim it down even further. $200; 4 colors; Buy it.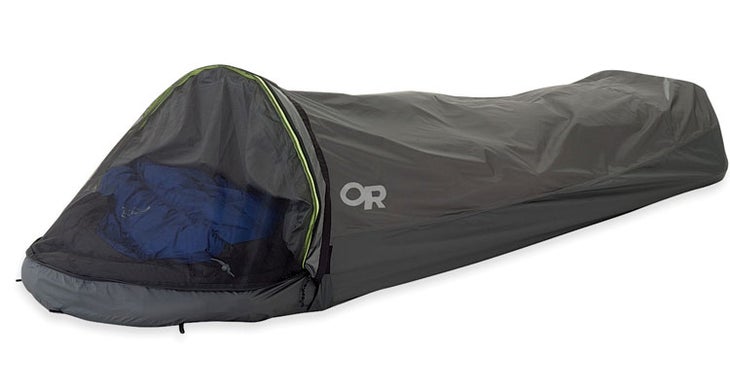 This shelter disappears in your pack, and hours of sustained rain in New York's Adirondacks couldn't penetrate the 2.5-layer Pertex Shield fabric. $169; 1 lb. 2 oz.; www.outdoorresearch.com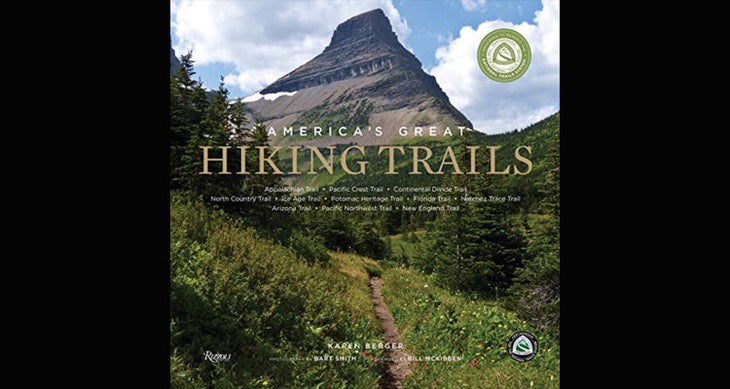 Covering forty of the most important trails in America (including the long ones), this gorgeously illustrated book will have you salivating to hit the AT, stat. Buy it.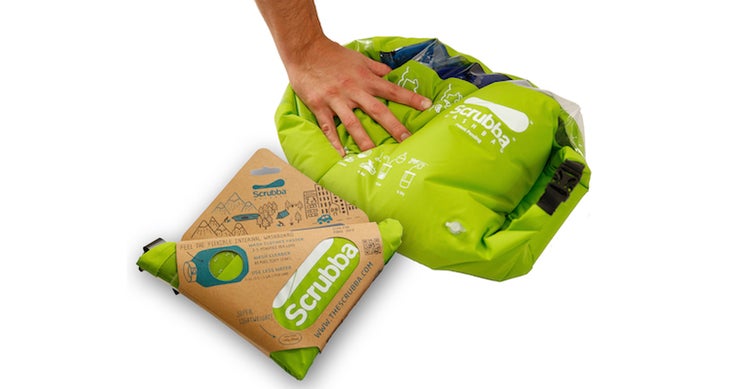 Sponsored: The Scrubba® is the world's smallest washing "machine". Clean your clothes in minutes, anywhere your travels take you. Weighing only 145g (4oz), the Scrubba® utilizes hundreds of internal scrubbing nodules which quickly & efficiently remove dirt. Perfect for business travelers, backpackers, or even for washing gym and cycling gear. www.thescrubba.us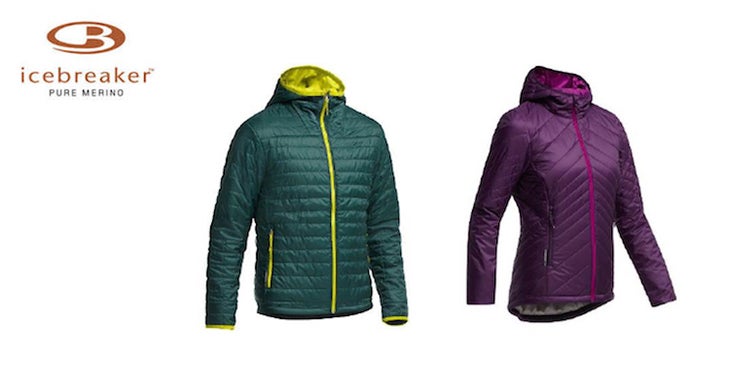 Sponsored: Icebreaker's warmest and most sustainable layer yet—the Helix Hood features a lightweight exterior, filled with Icebreaker MerinoLOFT™, and a 100% merino wool lining. The recycled polyester exterior is durable and water-resistant, fending off light precipitation, while the MerinoLOFT™ contains 88% brushed merino for ultimate warmth and insulation, finished with next to skin 100% merino to maximize warmth, breathability and odor control. www.Icebreaker.com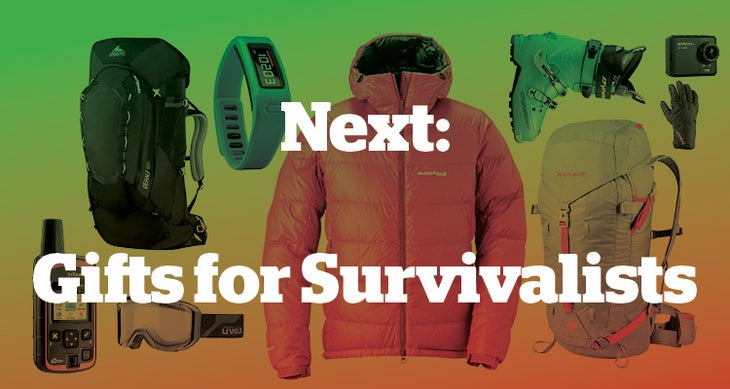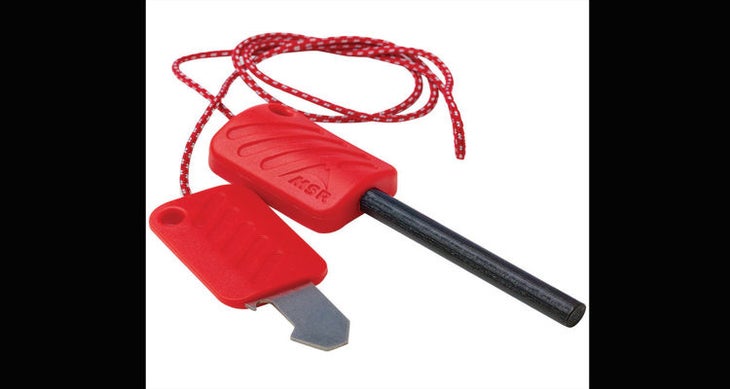 Firestarters have gone virtually unchanged for decades, but this one manages to be a mini fireworks display with better-aimed sparks. $16; 1.4 oz.; Buy it.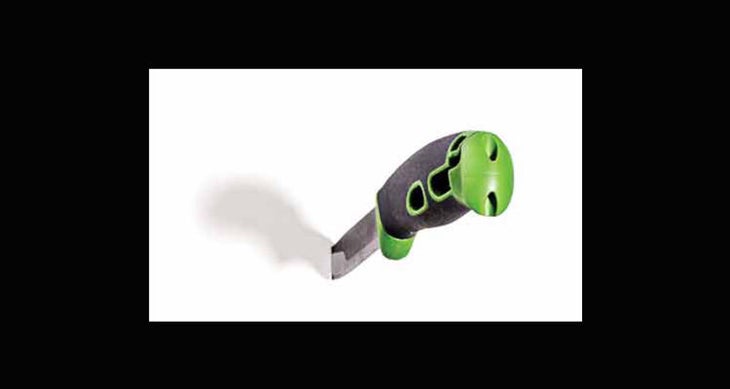 Slight and light, this knife made short work of prying pencil-thin kindling from a log, and the petite blade surprised by splitting a hunk of 3.5-inch wood in four minutes flat. $30; blade: 3.75 in., 2.9 oz., sheath: 1.1 oz.; Buy it.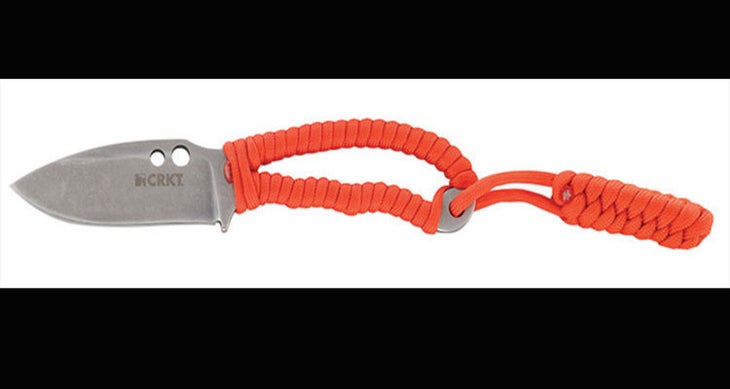 The 2.2-oz. Mk6 weighs less than most tools half its size thanks to high-carbon stainless steel makeup and a skeletonized handle. It's a legitimate quiver of one. $50; 2.2 oz. Buy it.
While many bivies are plagued by condensation problems, this one breathes like a champ and bailed out testers in colder-than-expected conditions. Packed down, it's the size of a burrito. $50; 8.5 oz.; Buy it.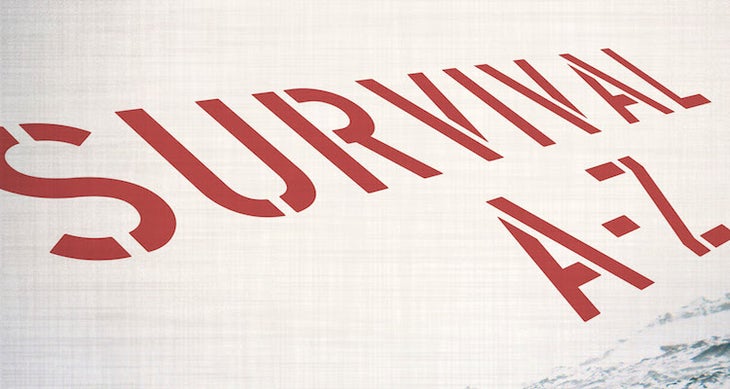 There's a thin line between survival and "survived by…" Make sure you stay on the right side of it with our life-or-death guide to the outdoors. $5; available for Kindle, iPad, Nook, and Google Play.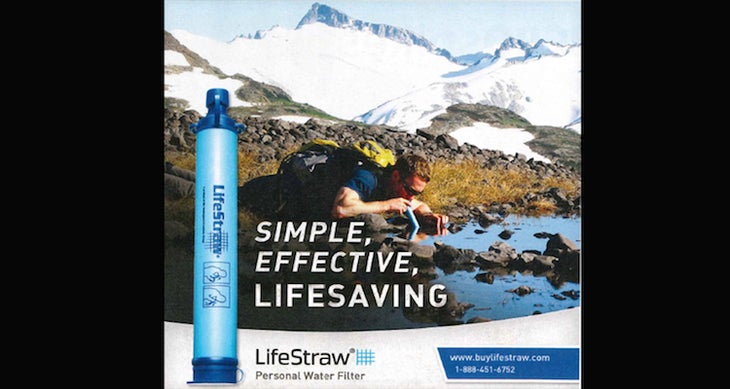 Sponsored: LifeStraw is the award-winning ultralight personal water filter, designed to quickly provide you with safe, clean drinking water. Simply suck through the straw to filter your water: drink out of your bottle, or straight from a stream. BuyLifeStraw.com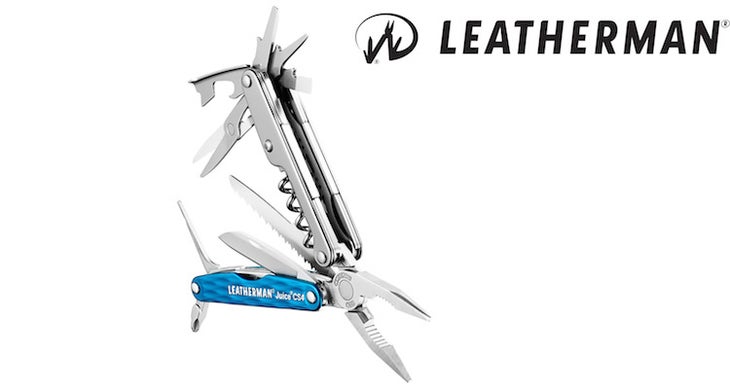 Sponsored: The Leatherman Juice CS4 is a compact multi-tool that's packable for all adventures. With 15 tools in one, it's for outdoor enthusiasts who want the same power and features as our full-size tools. Opt for custom engraving for gifts or stocking stuffers, and give the gift of capability this year. www.leatherman.com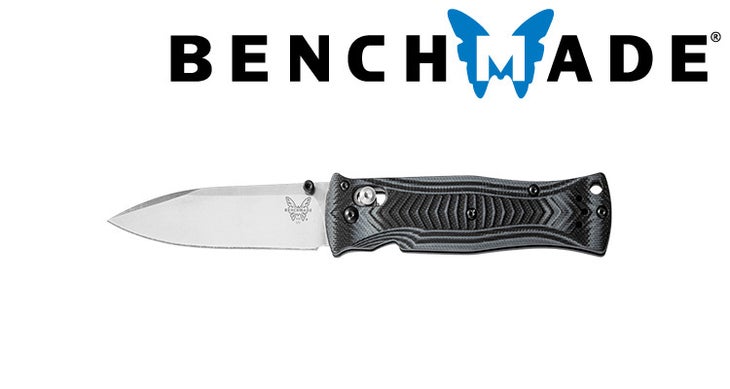 Sponsored: The perfect gift for any adventurer, Benchmade's 531 AXIS® combines versatility, thin handle scales for a light carry and the strongest locking mechanism on the market. Made in the USA and backed by LifeSharp Service and Warranty program. www.benchmade.com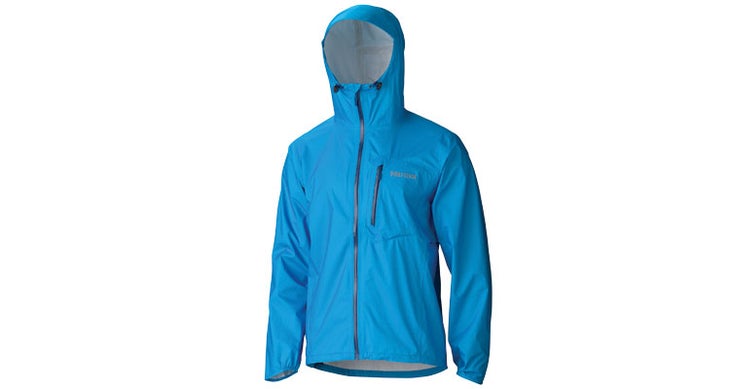 One of the most breathable and lightest shells we've seen at this price point. $200; 6 oz.; m's S-XL, w's XS-XL; Buy it.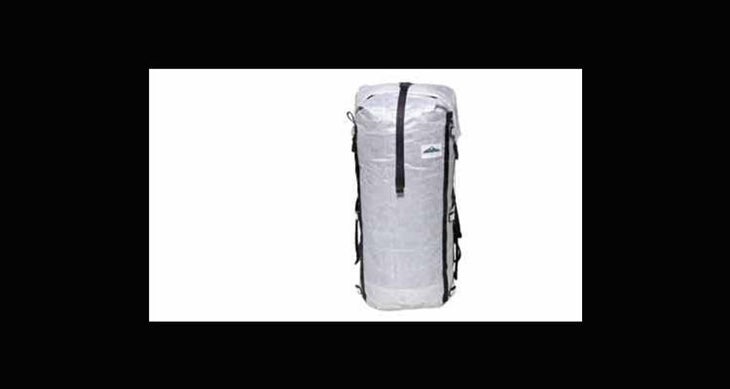 Who says light can't be versatile? This pack is perfect for ultra lighters traveling in wet conditions thanks to waterproof, armor-tough Cuben Fiber/poly fabric. $300; 1 lb. 10.5 oz.; Buy it.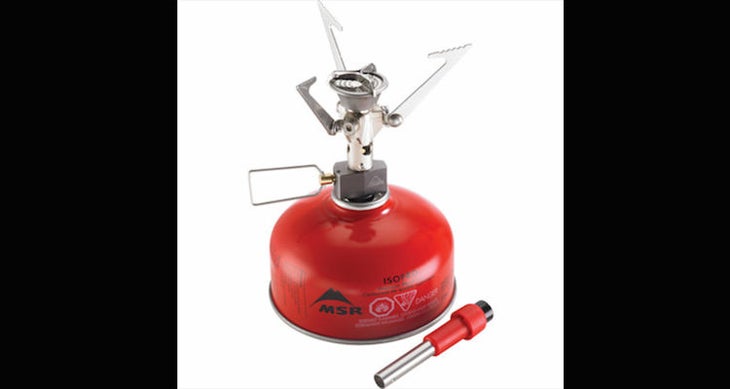 This tiny canister cooker packs a serious punch. It boils a liter of water in four minutes flat, and wide pot supports keep even 3-liter pots stable. $60; 4.3 oz. Buy it.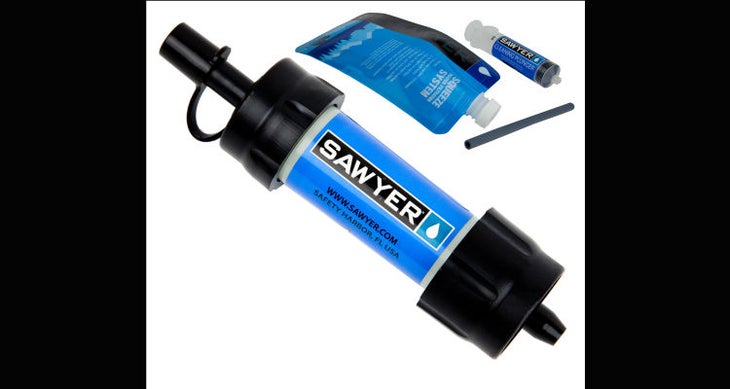 This pipsqueak filter measures not much larger than a roll of quarters and weighs less than a candy bar. $25; 2 oz.; Buy it.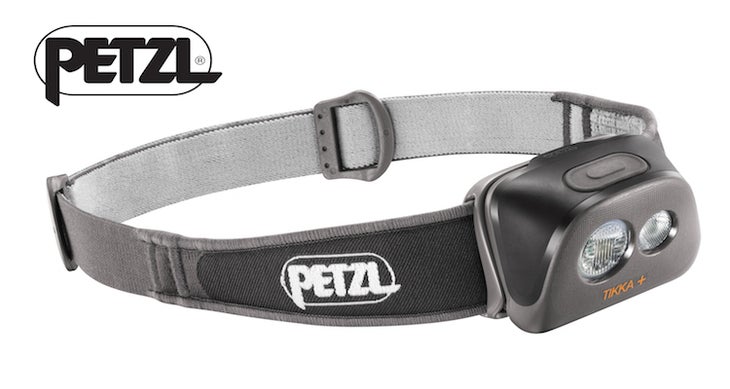 Sponsored: The TIKKA + headlamp features 140 lumens of CONSTANT LIGHTING technology which meets the need for versatility during outdoor activities: proximity lighting, lighting for travel, Boost mode for temporary access to maximum power, red lighting and strobe mode usable at any time to signal one's presence. www.petzl.com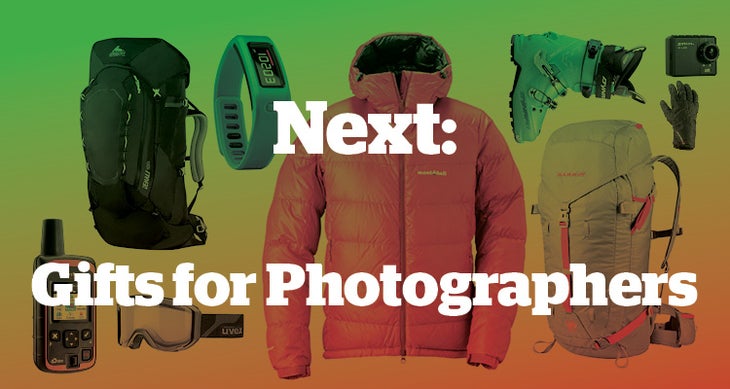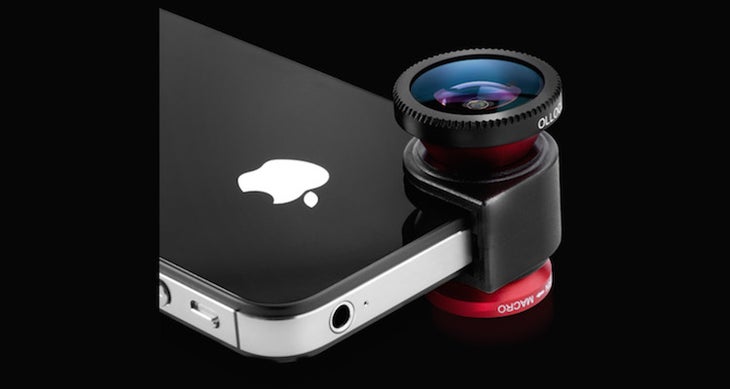 Turn your smartphone into a portable photo lab with this versatile attachment that incorporates fisheye, wide-angle, and macro lenses in one tiny package. $50; Buy it.
Carry everything you need and nothing you don't with this adaptable camera and gear pack for serious outdoor photographers. It's bomber tough, with DWR-treated Double Ripstop Nylonn and a polyurethane coating. $345 (base); 4 lbs; Buy it.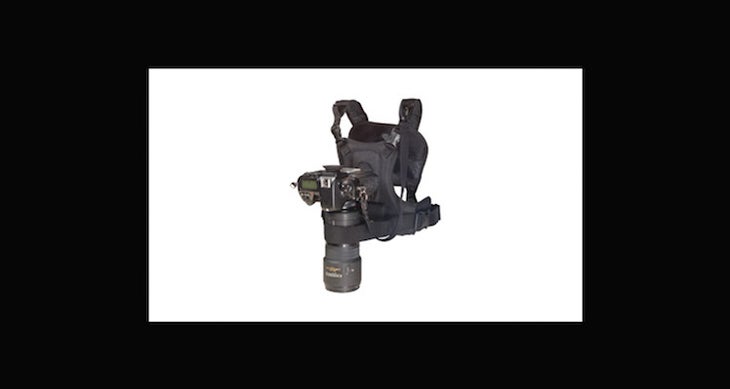 You'll never miss a shot with this quick-draw vest system. "It has literally changed the game of adventure photography for me," says our staff photographer, who carried it for 15 hours while shooting a moutain race in the Sierra Nevada. $150 (one camera option); 1 lb. 0.5 oz.; Buy it.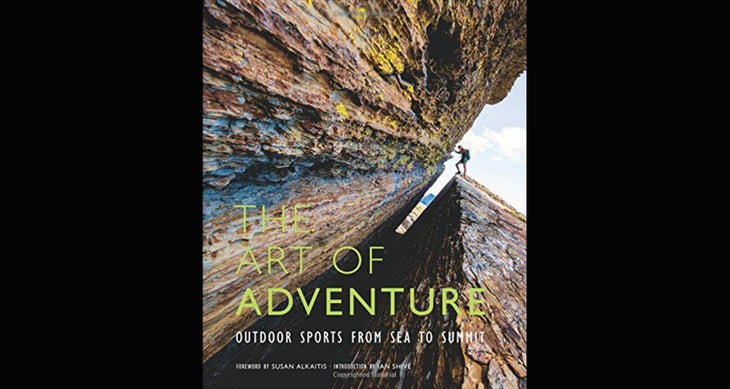 With breathtaking photography and essays by leading outdoor commentators (including BACKPACKER's own Genny Fullerton), this beautiful coffee table book makes an outstanding gift. Buy it.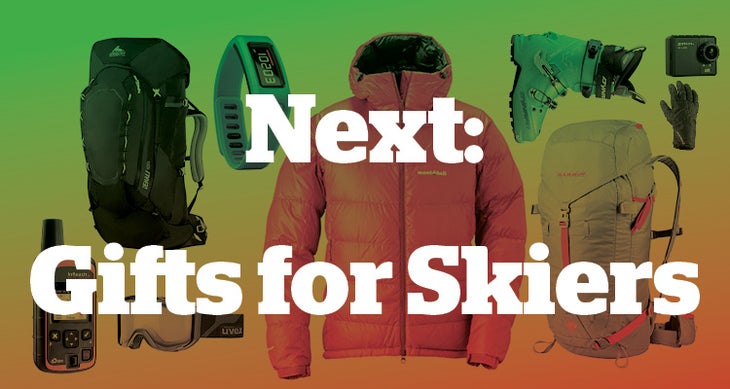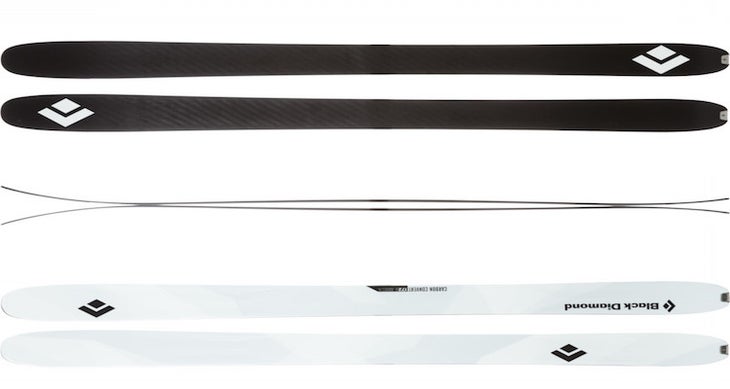 By swapping out wood and fiberglass for carbon, these backcountry chargers shed weight and add zippiness while still holding rigid through the turns. $900; 6 lbs. 1 oz (172 cm); Buy it.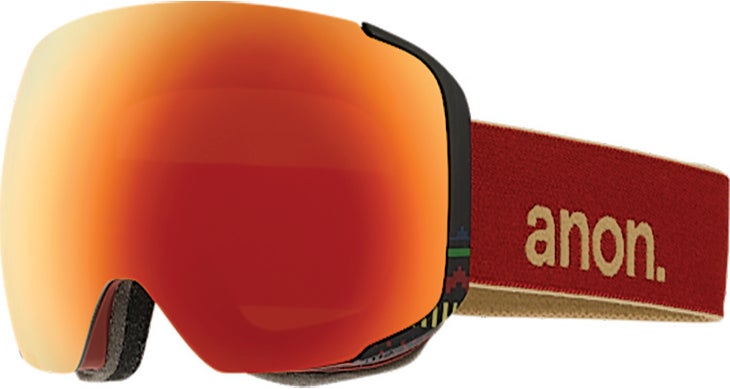 One word: magnets. We've never seen a lens-switching mechanism as smooth as this one, which allows you to swap 'em out lightning fast without removing your gloves. $240; 5.2 oz. Buy it.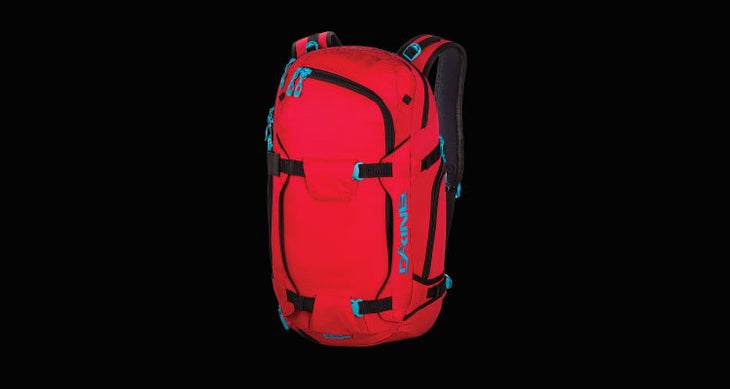 7 zippered pockets give this pack the edge in organization, and it's deceptively spacious to boot. This one'll be your best friend on powder days. $180; 3 lbs. 8 oz.; 38 liters; Buy it.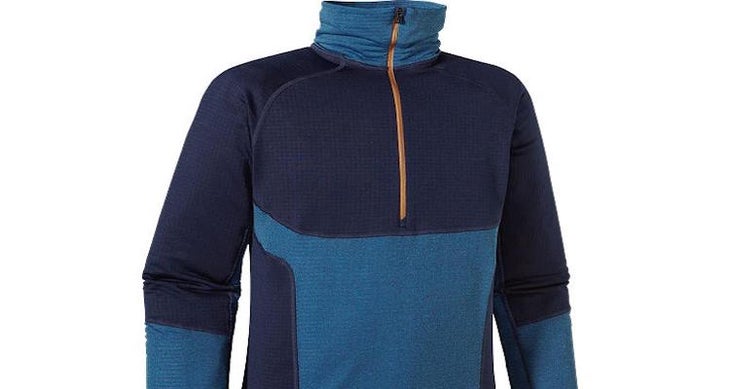 "Like an electric blanket," one tester says, with a high chin-covering collar for frosty days and a deep chest zip for warmer ones. $119; 9 oz. (m's M); Buy it.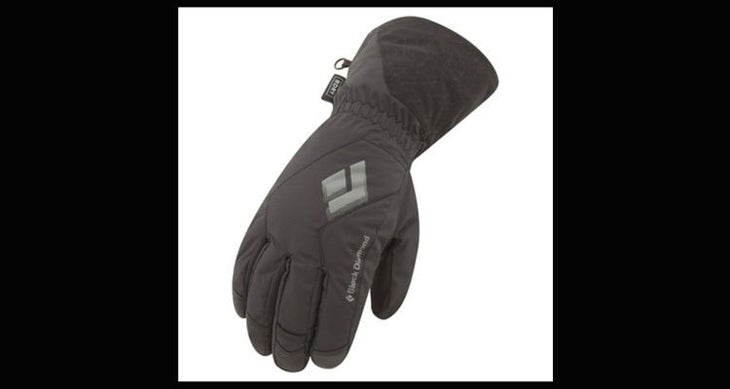 For ski gloves, the fit is excellent and testers reported toasty hands all day long, even in temps hovering near single digits. $70; 6.3 oz; Buy it.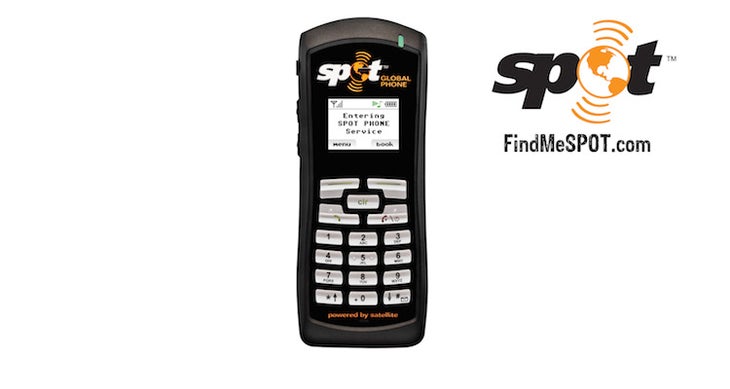 Sponsored: Stay connected to friends, family and emergency services even when you're off the grid. SPOT GLOBAL PHONE features the best voice quality in the mobile satellite phone industry. Using 100% satellite technology, it works where cell phones don't. Features crystal-clear voice quality, the most affordable airtime pricing, fastest data speeds at 9.6 Kbps, a U.S.-based phone number, the smallest, lightest handset, and a long-life Lithium-ion battery. $499.95; findmespot.com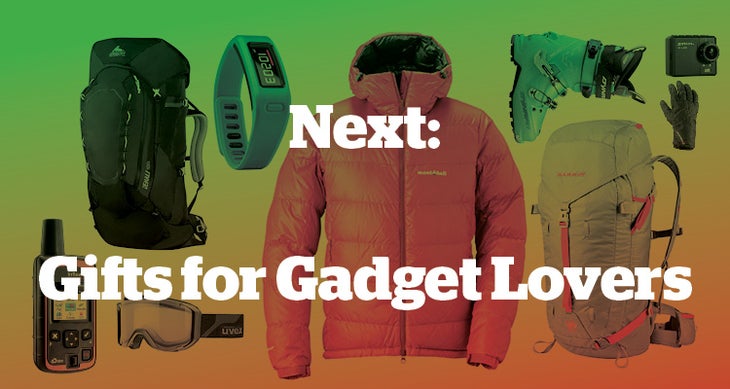 A GPS device, backcountry messenger, and rescue beacon all in one. We're running out of superlatives for DeLorme's reinvention of backcountry electronics. $380 (data plans range from $12-$100/month); 6.9 oz.; Buy it.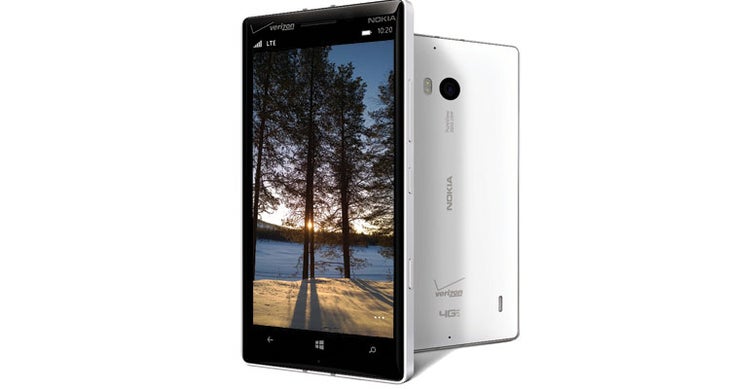 A shutterbug's dream phone: a 20 MP camera, a responsive sensor for far-away subjects, and manual focus and shutter speed options for night shots. $500 or $99 w/ a new Verizon contract; Windows. Buy it.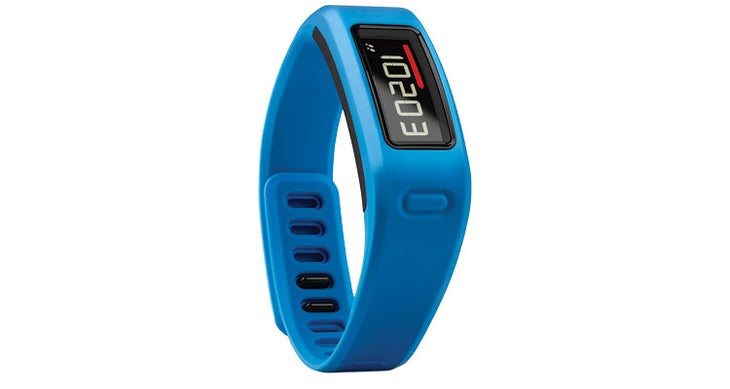 This tracker counts steps, calories, and sleep, but it also features a "move" bar, which measures sedentary time. Sit for longer than an hour and the red bar flashes to remind you to get up. Talk about motivation! $130 ($170 w/ heart rate monitor); .9 oz.; Buy it.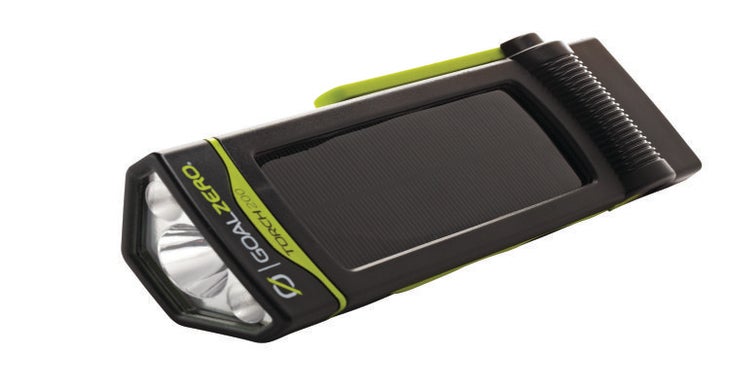 A 70-lumen floodlight serves as your camp light for almost a week (on low) or a weekend (on high), all while providing portable juice for your other electronics. $80; 14.4 oz.; Buy it.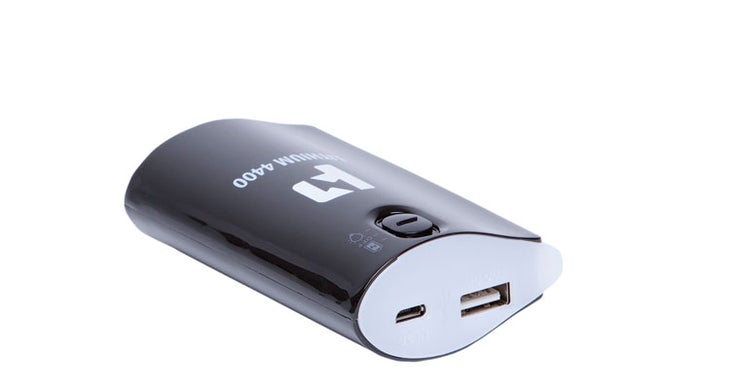 Like having a wall socket in your pocket, this little charger will recharge a juice-hungry GPS device from zero to full in about 6 hours—while still using the GPS. $60; 4.2 oz.; Buy it.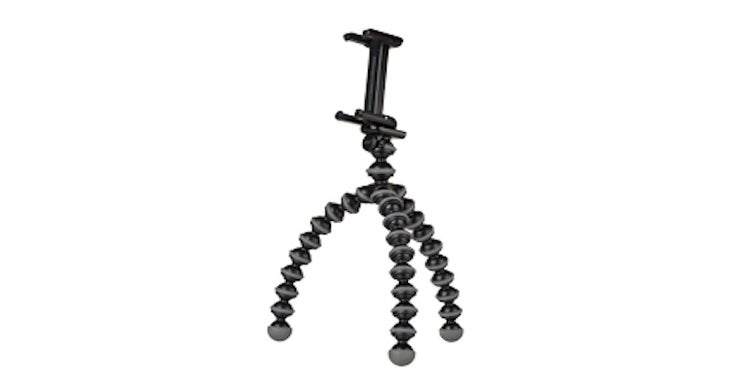 This two-piece package consists of our favorite mini-tripod plus the GripTight, a slick clamping mount that works with any smartphone. Our gear editor used it to take summit shots of her family. $30; 2.2 oz.; Buy it.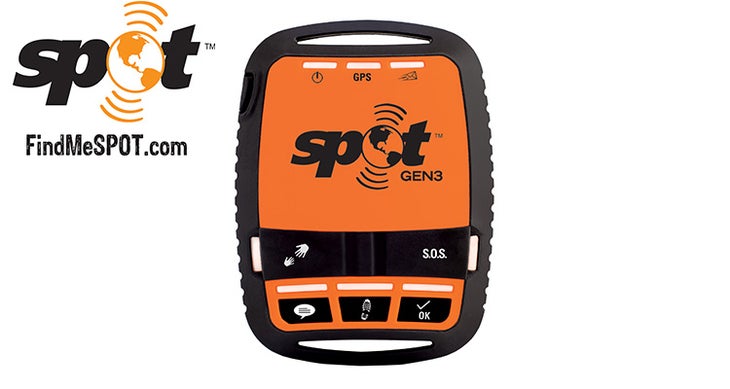 Sponsored: Get a critical, life-saving line of communication using 100% satellite technology while adventuring on or off the grid! Send S.O.S messages to emergency responders or send predefined text/email from virtually anywhere. Choose the rate you want to track your adventure: 2 ½, 5, 10, 30 or 60 minutes. Plus: motion-activated tracking, long battery life, and plug-in power option. $149.95; findmespot.com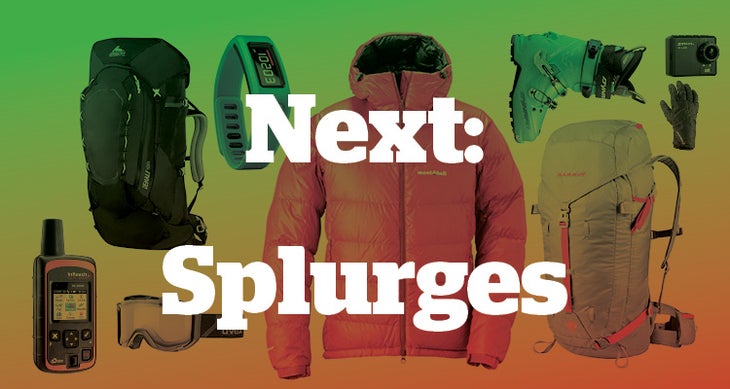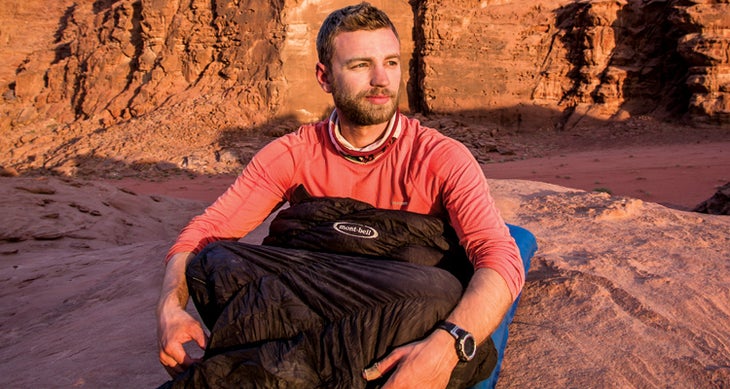 "It's nothing short of brilliant," says one 6-foot tester. "I can comfortably sit in full lotus position, but when I'm in repose, the bag snugs up around me to eliminate pockets of dead air." Thanks to 900-fill down and 8-denier nylon fabric, all of this comfort weighs less than a pound and a half and packs down to the size of a honeydew melon. Expensive? Yes. Worth it? Also yes. $519; 1 lb. 8 oz.; 25°F; Buy it.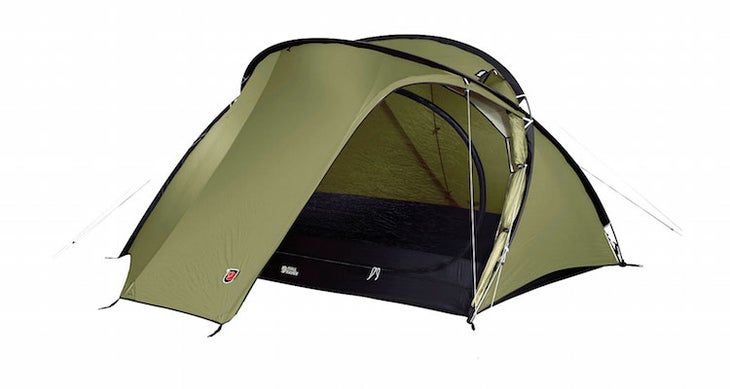 Headed to high, windy peaks? Or a muggy, oceanside campsite? Pack this versatile, double-walled 2-person dome, which delivers comfort in a wide range of climates. $600; 6 lbs. 10 oz.; Buy it.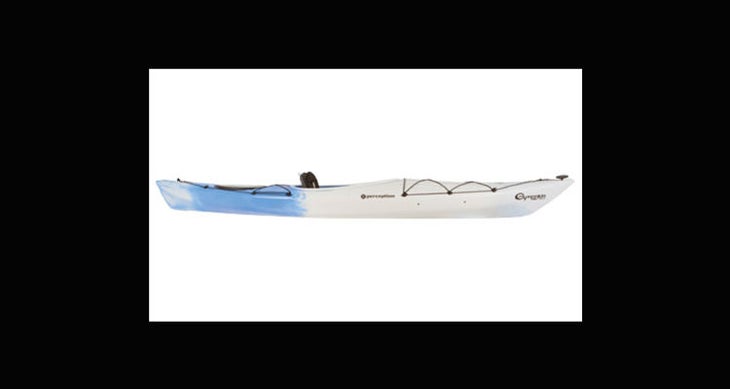 If you're torn between an affordable rec kayak or a sleeker (but pricier) touring boat, the Expression 11.5 provides the best of both worlds. During test trips on northwest Colorado lakes, its short (11' 7") length helped it poke in and out of tight bays, yet the boat is still long enough to maintain hull speed on open crossings. $799; 44 lbs.; Buy it.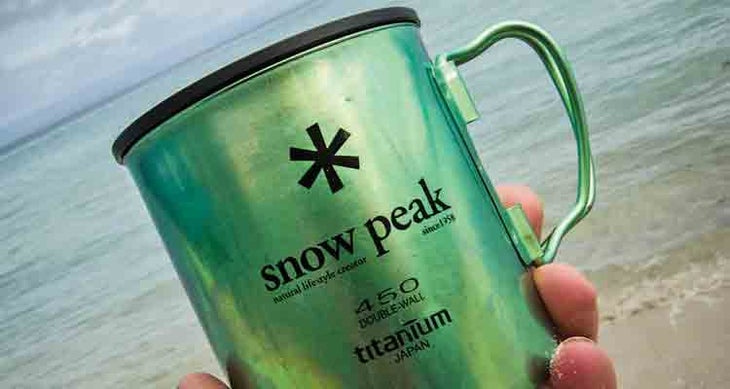 For the second straight year, we're raving about the Cadillac of camp mugs. The reason? Titanium. "In half a decade, I've seen a handful of plastic mugs crack, melt, and discolor in a way that makes me nervous about what chemicals are leaching out every time I put them through the dishwasher," says one of our veteran staffers. "But my titanium mug still looks new." $50 ($60 for colored versions); 4.2 oz. (including lid); Buy it.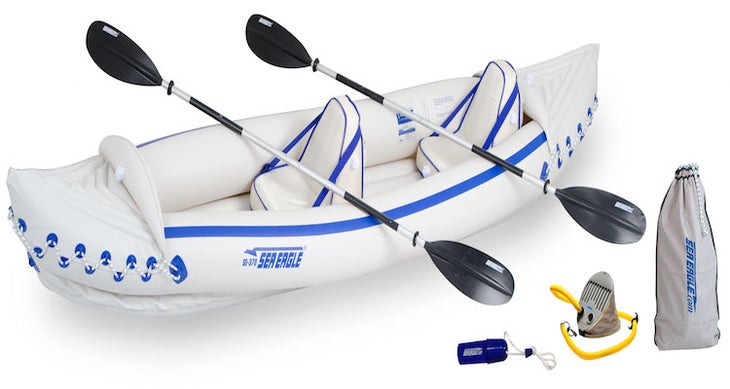 Sponsored: Only 32 lbs., the SE370 has a large carrying capacity of 3 people or 650 lbs. You can take along enough gear for long weekend fishing trip, camping adventure or river running voyage. America's most popular inflatable kayak with paddles, seats, pump, carry bag and repair kit now ONLY $339. B2015B http://www.seaeagle.com/SportKayaks/SE370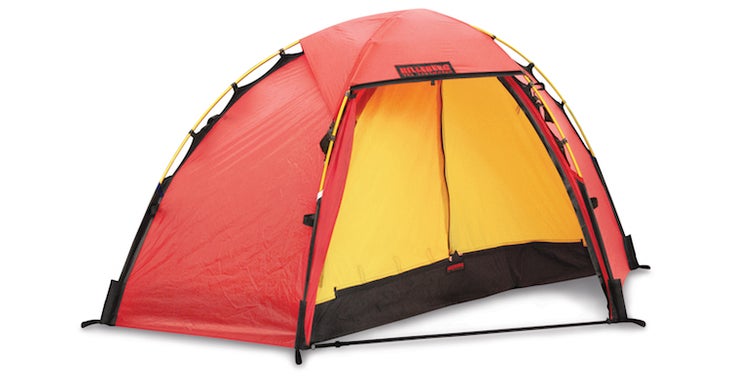 Sponsored: The Soulo is the go-to, one-person tent solution for any trip, any time: Expedition-proven, all-season tough, fully free standing – including its integrated vestibule – and remarkably roomy. Developed in northern Sweden, Hilleberg tents have been the choice of discerning adventurers for over 40 years. For more information on our Soulo and over 35 other tents and shelters, order our catalog. www.hilleberg.com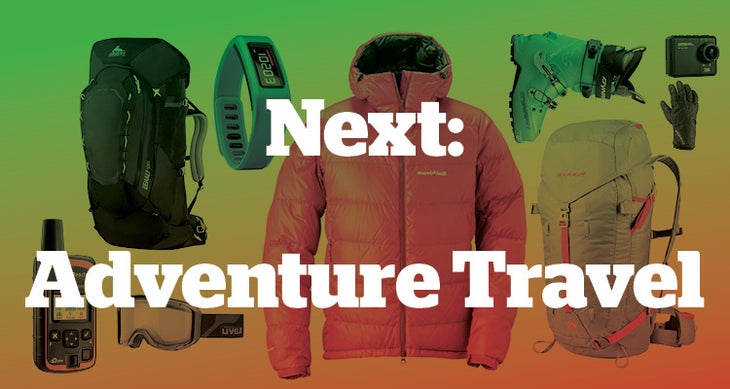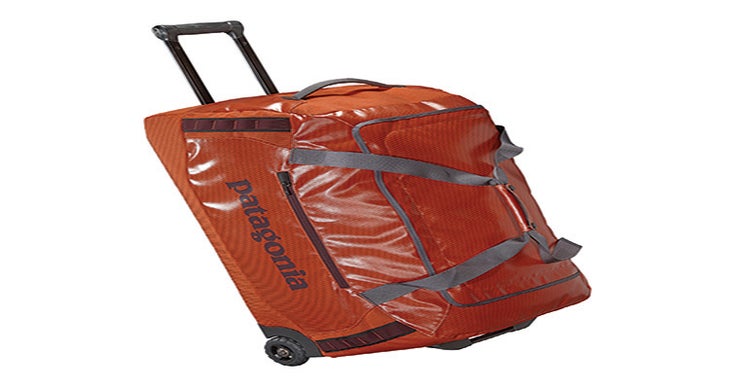 This bag is indestructible thanks to 1,200-denier polyester and rubberized TPU laminate. We hauled it across the globe for 8 months and it still looks new. Pricey, but oh-so-worth-it. $349; 8 lbs. 7 oz; 2 sizes; Buy it.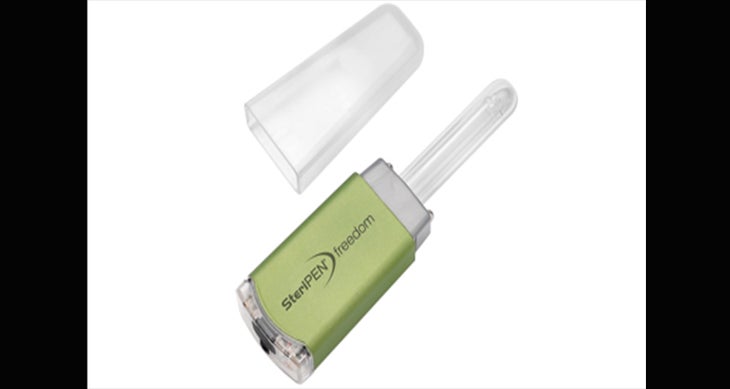 The best SteriPen yet. Not only is it lighter (by about an ounce) and smaller (by about an inch) than its predecessor, it's now rechargeable via a wall plug or USB port. The battery lasted through a five-day trip in Chile, where we treated water for four people. Also cool: no buttons. $100; steripen.com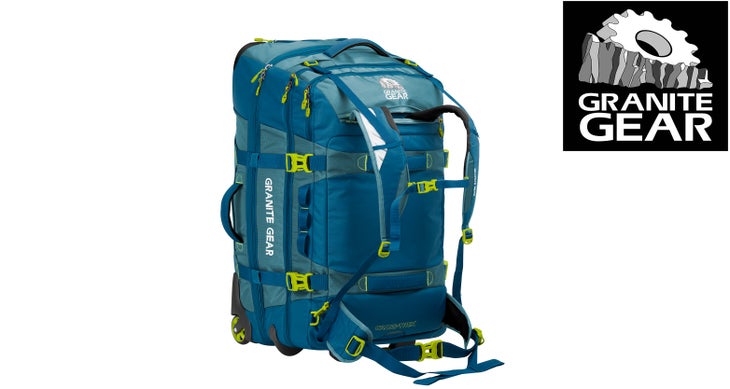 Sponsored: Created for the modern adventure traveler, GRANITE GEAR introduces the versatile and durable 5-piece Cross-Trek Collection. The 32-inch Wheeled Duffel, the largest of the collection, easily transitions to carry on your back with hide-away ventilated and load-absorbing shoulder straps, including a padded, load-bearing hip belt and adjustable load-lifter straps. $199; www.granitegear.com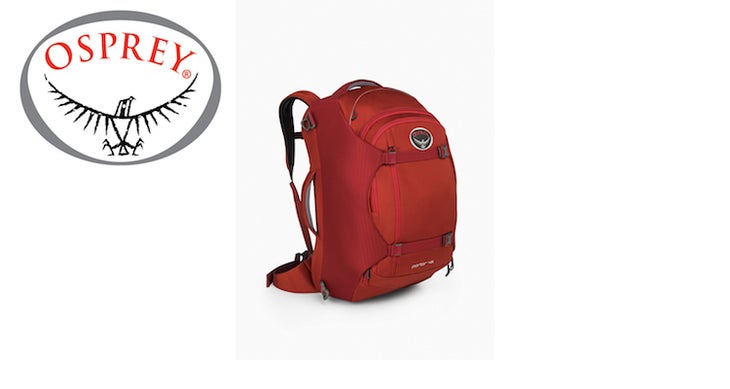 Sponsored: The Porter 46 is a deluxe duffel that offers padded sidewalls and a substantial suspension system for carrying backpack style. It is carry-on compatible with organization that includes a pocket for a laptop, tablet and daily essentials. Simple travel with style. $130; www.ospreypacks.com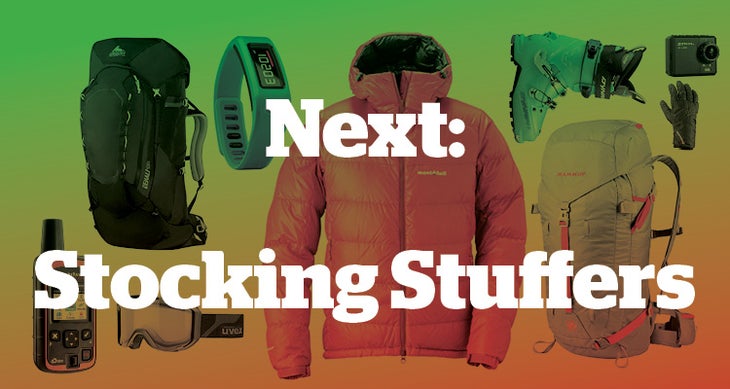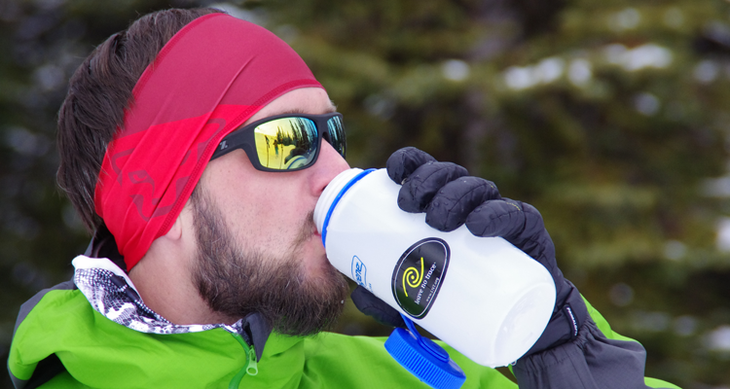 Water bottles come and go, but only this container gets the nod every time in winter. Here's why: durability, safety, cost, and weight. One staffer's been kicking his around for seven years. "It's got nicks and shallow gashes all over," he says. "But it's never leaked." $7; 3.9 oz.; Buy it.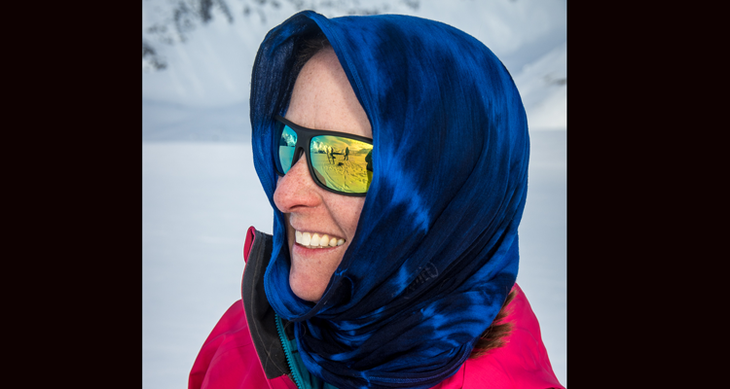 This simple, 23-inch tube of supersoft merino wool is so much more than a neck gaiter, and, because it's so thin and breathable, its benefits stretch way beyond winter. $27 to $32; 1.6 oz.; Buy it.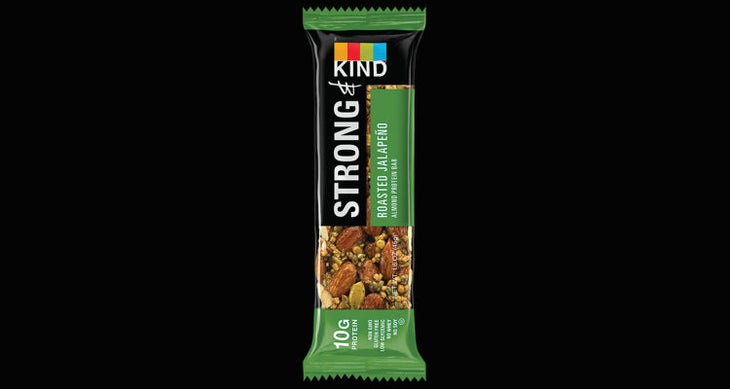 Want a savory treat on the trail instead of the usual sweets? KIND's new bars pack 10g of protein apiece and hit your tastebuds with unexpected flavors like Thai Sweet Chili and Honey Smoked BBQ (our favorite). $3; Buy it.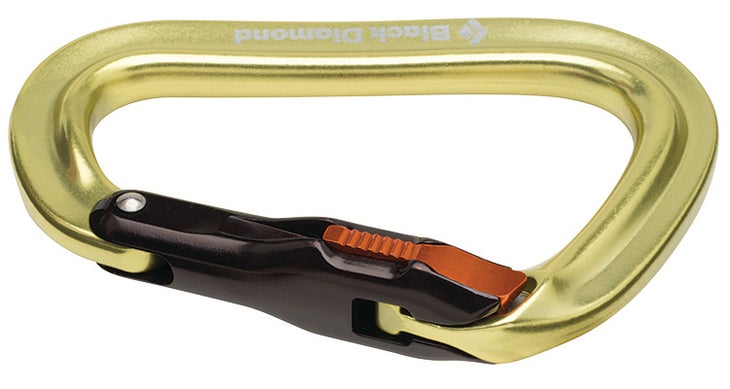 This time-tested 'biner gets a key upgrade with the addition of magnets that lock the arm in place, making it easier to operate one-handed. $28; 2 oz; Buy it.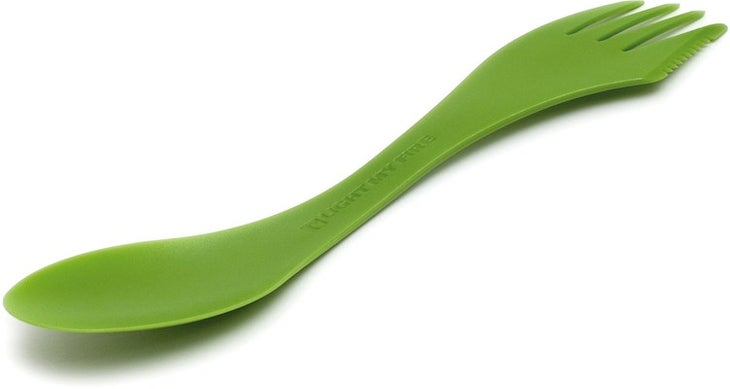 With a dozen fun colors and a sweet price point, there's no reason not to stock up on this essential backcountry implement. $3; Buy it.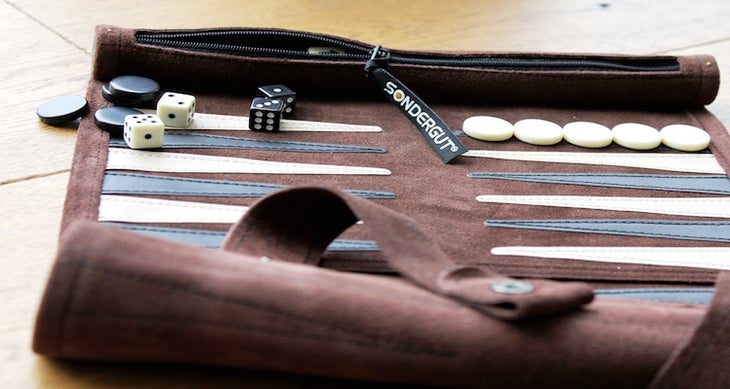 Sponsored: Our German backpacker friends at Sondergut have reintroduced the classic board games of Chess and Backgammon. Genuine leather. Weighs less than 1/2 pound. Take the game with you! Playing pieces fit into the zippered pocket. Rolled-up (10"x 2"). Board size 10"x 12-2/3". Use code BACKPACKER & receive 20% off. Expires 12/25/15 www.pitkinstearns.com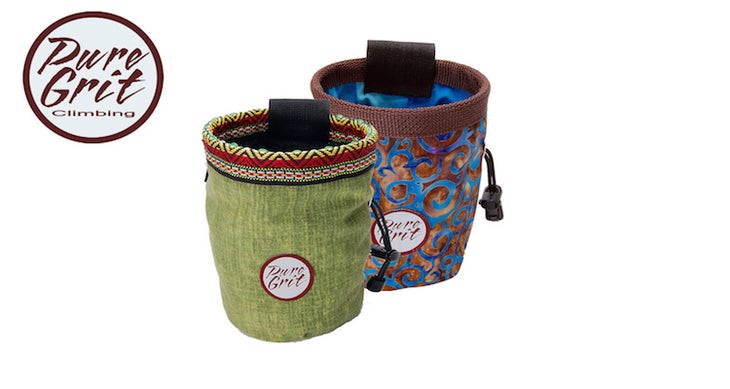 Sponsored: Boulder, Colorado-made Chalk Bags, Bouldering Buckets, Ground Tarps, and Chalk Storage Bags. Pure Grit's unique styles blend technical features with colorful original fabrics and trims. www.puregritclimbing.com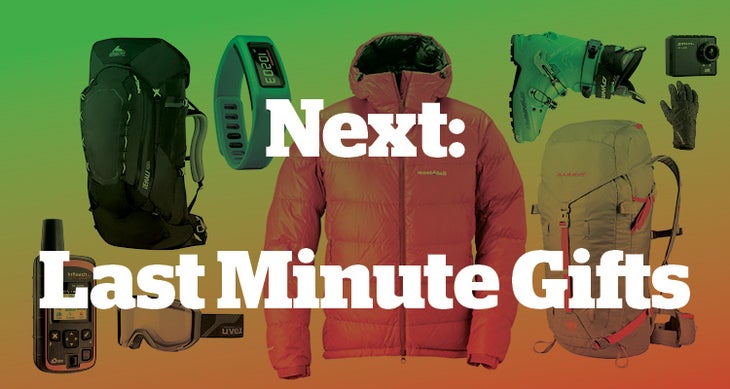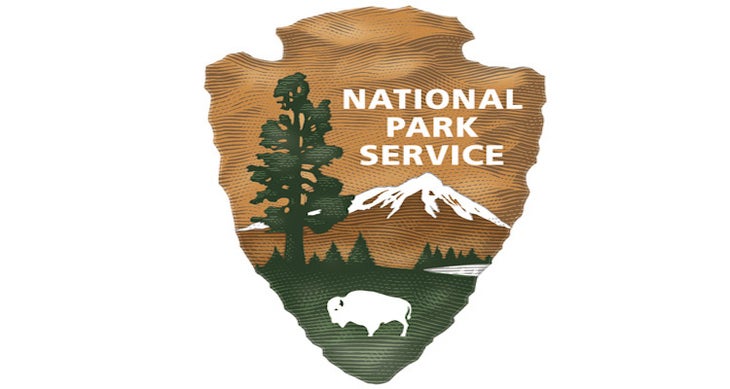 Give the gift of national parks! This pass gets you free access to all 59 parks, and really, what more could any outdoor enthusiast ask for? $80; Buy it.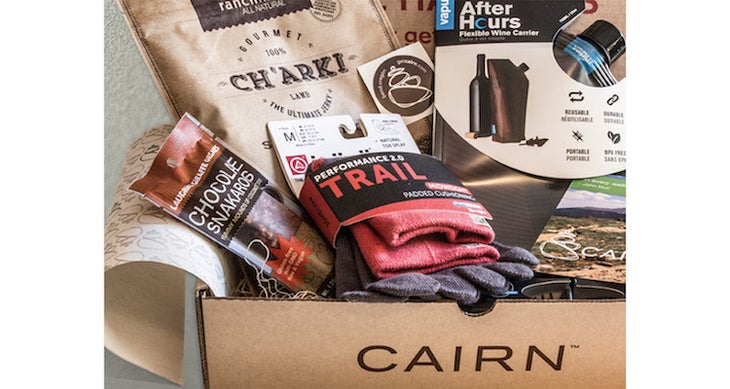 A monthly box of outdoor fun, delivered right to your door. Socks? Headlamp? Firestarter? Every month is a surprise. $25/mo.; gift options available. Buy it.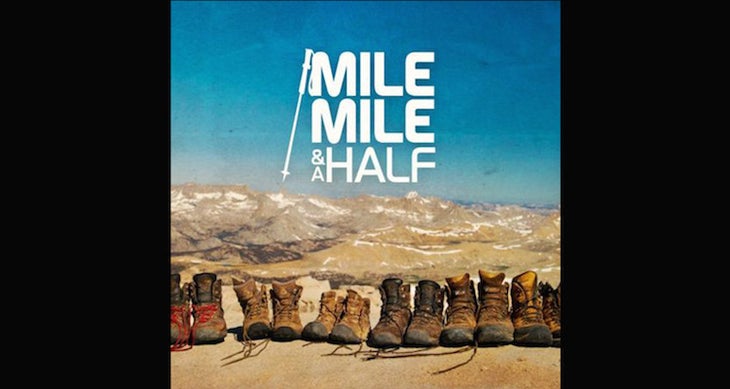 One of the best hiking documentaries in recent memory, MILE MILE & A HALF follows a group of friends and artists who hike the famous John Muir Trail over the course of 25 epic days. Gift it to a friend via instant streaming or HD download. $13; Buy it.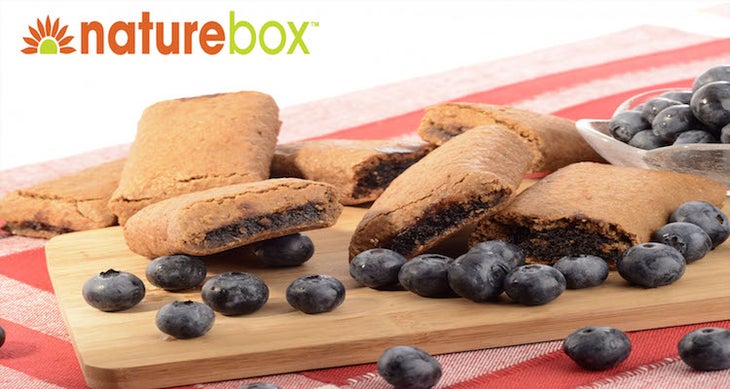 Eating healthy is easy with customizable, trail-ready treats from Nature Box, delivered to your door monthly. Get your friends started with a $40 gift card, good for two months of snacks. $40/$100/$200 gift cards available; nature box.com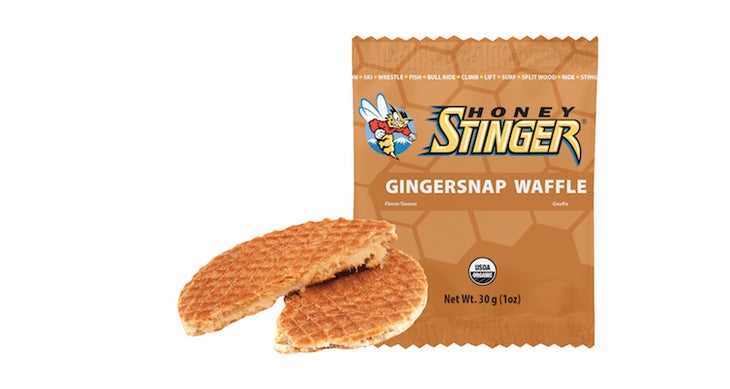 Sponsored: Honey Stinger's new Gingersnap waffle is made with a thin layer of honey infused with a variety of spices including ginger, cinnamon, and nutmeg sandwiched between two thin waffles. The subtle ginger flavor will satisfy your taste buds on the slopes or while relaxing inside! honeystinger.com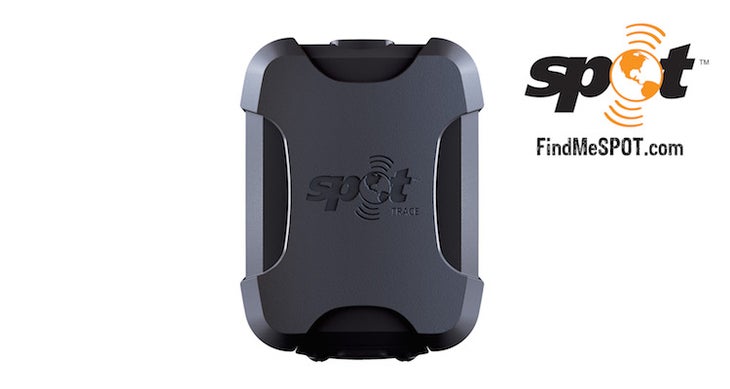 Sponsored: SPOT TRACE tracks anything, anytime, anywhere. 100% satellite technology provides advanced theft-alert tracking for your most coveted assets. Receive texts/emails when movement is detected and track assets beyond the reach of cellular service. Compact & easy to install with long battery life and multiple power and mounting options available. Select 2½, 5, 10, 30 or 60 minute tracking intervals. $99.95; findmespot.com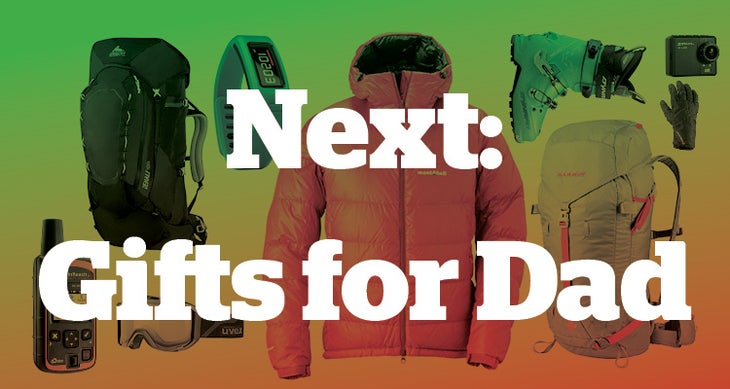 QUICK LINKS FOR…: