11 Cheap Gear Alternatives Thru-Hikers Love
It sounds silly, but you can lighten your pack a lot by trading out heavy gear for garbage. Here are some low-cost accessories thru-hikers swear by.
Photo: Tony Webster / Flickr
Heading out the door? Read this article on the new Outside+ app available now on iOS devices for members! Download the app.
Yeah, having the latest and greatest gear is nice. But you know what's even nicer? Saving that cash and putting it toward the hike of your dreams. With a little ingenuity, you can turn that well-loved Goodwill gear, the bargain-bin Target purchase, or even your recycling into equipment that performs on the trail. Start with these 11 thru-hiker hacks, and get creative from there. —The Editors
A sad, beat-to-hell aluminum pot (instead of a titanium pot or JetBoil)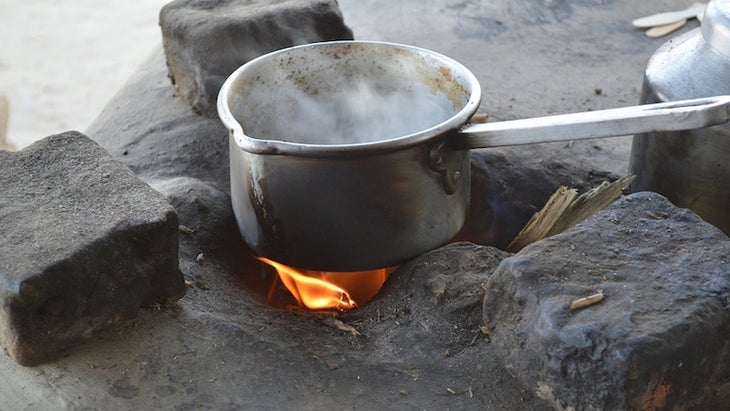 Aluminum is not that much heavier than titanium and with a homemade pot cozy, it's almost as efficient as an expensive coil-lined pot. Unlike these more refined options, though, a trusty aluminum pot shouldn't run more than $15. A word to the wise: Aluminum is not nonstick.
A homemade alcohol stove or peanut butter jar (instead of a canister stove)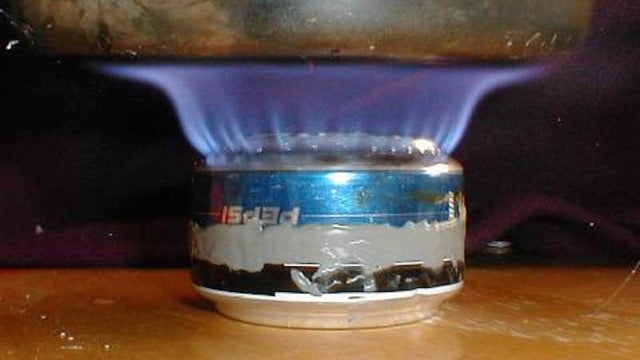 A true thru-hiker uses every part of the PBR can. Many thru-hikers can be seen pulling out an old can of cat food and a bottle of Heet at dinnertime. In fact, these homemade alcohol stoves are pretty efficient and often weigh less than an ounce. Although they can be a safe alternative, there is a steep learning curve for alcohol stoves. You have to know what you're doing to get the same efficiency out of an alcohol stove, and controlling the temperature of your cooking takes a lot of finesse. There is also a fire risk with any open flame stove—California, for instance, bans these in the desert areas during droughts. A fire-ban-friendly alternative: cold-soak your meal in a screw-top container like a peanut butter jar.
Plastic bags (instead of dry bags)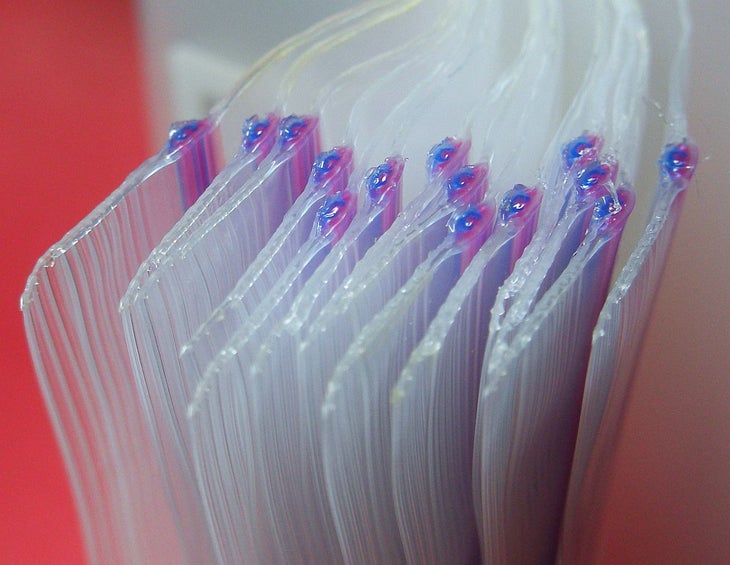 A new zip-top bag is one of the most essential—and definitely one of the cleanest—pieces of gear a thru-hiker has in their backpack. It separates and keeps gear dry, weighs .5 ounce, and is virtually free. Of course it isn't as durable as a stuff sack, but it gets the job done. Just don't expect it to mask the odor of your food when you're in bear country.
An $8 Wal-Mart bathing suit (instead of hiking pants)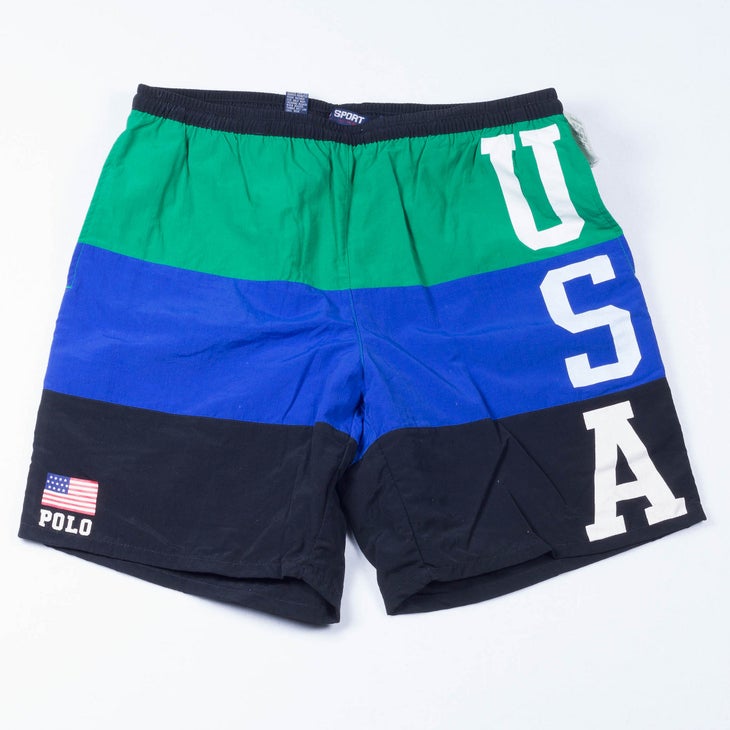 It's ripped, it's stained, it's unrecognizable as clothing—but it's comfortable. Although many thru-hikers start out in hiking pants, very few seem to keep them. By month two, there will be men wearing spandex and women wearing boxers. Thru-hikers wear whatever is comfortable, and that is often a simple synthetic bottom that wicks away moisture and doesn't hinder mobility—like a Wal-Mart bathing suit.
A SmartWater bottle (instead of a Nalgene)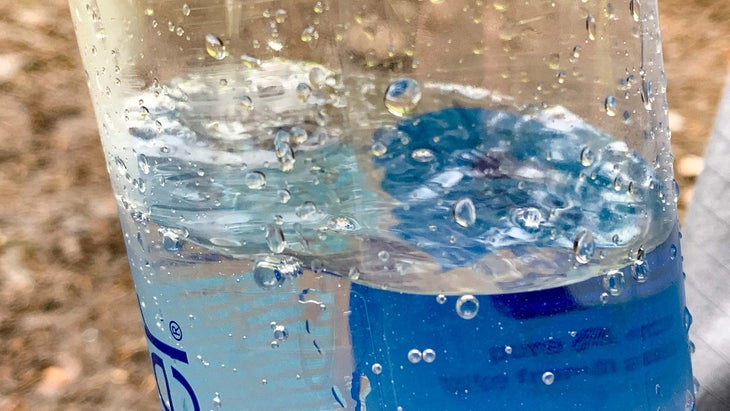 Disposable bottles weigh 1/4 as much as Nalgenes, cost about 1/18th as much, and come with a free drink. A lot of hikers also prefer SmartWater bottles because they fit on a Sawyer filter (arguably the most popular water filter), and because their tall, skinny design makes them more packable. But they aren't as durable as Nalgenes and you can't do the old 'boiling water in a bottle' trick to heat up your sleeping bag on a chilly night—unless you want melted plastic and water in your bag.
Ski poles (instead of trekking poles)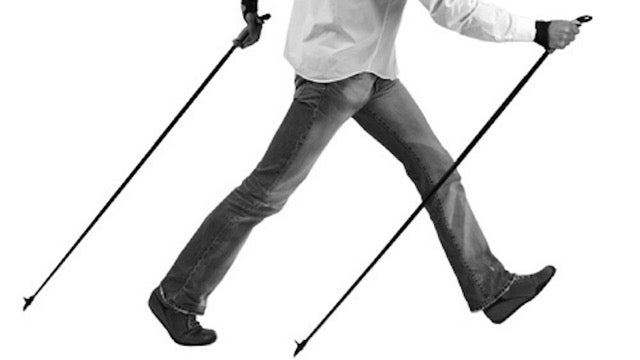 A light, top-of-the line set of trekking poles can cost up to $200 dollars, but used ski poles are everywhere—lurking in your parents' garage, at a neighbor's yard sale, not to mention Craigslist and Amazon. They aren't as durable, pretty, or packable as a state-of-the-art trekking pole, and they don't have all the features such as adjustable heights, cork grips, and the small hiking baskets that keep your pole from disappearing into loose soil. But they cost less, they often weigh less, and like the Smartwater bottle, they're easily replaceable.
A $20 pair of Frog Toggs (instead of name brand rain pants)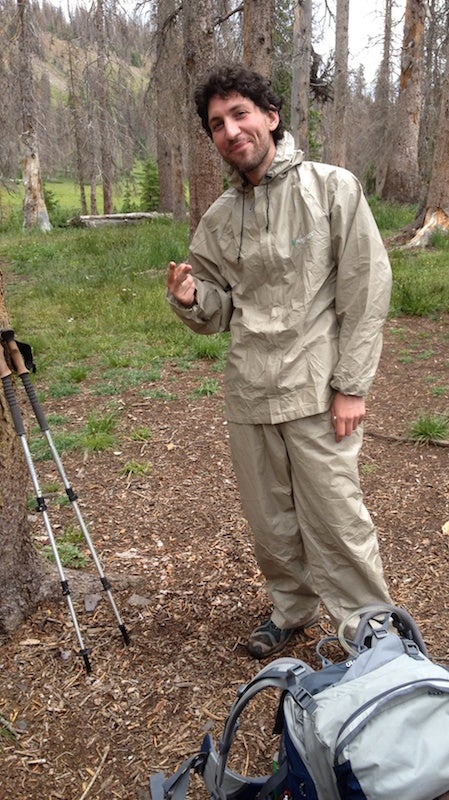 Frog Toggs DriDucks (yes, the ones at Wal-Mart) are the rain gear of choice for many thru-hikers. Even though they aren't particularly comfortable, durable, or fashionable, they do lighten your pack without lightening your wallet, and generally keep you dry.
Tyvek 'journal' (instead of a tent footprint)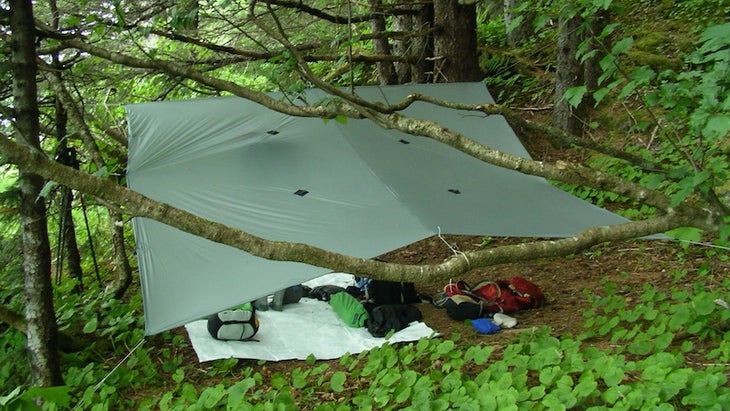 Rather than buying a separate tent footprint, many thru-hikers carry a piece of Tyvek house wrap. It's cheaper and lighter than most commercial footprints, and can be cut to any size. You can write on the durable material like paper, which means that it can double as a hitchhiking sign or journal. You can find Tyvek at your local hardware store, on Ebay, or through some ultralight sites like AntiGravity Gear .Then, check out this tutorial for how to make one.
Duct tape (instead of real patch kits, band-aids, sporks, and everything in between)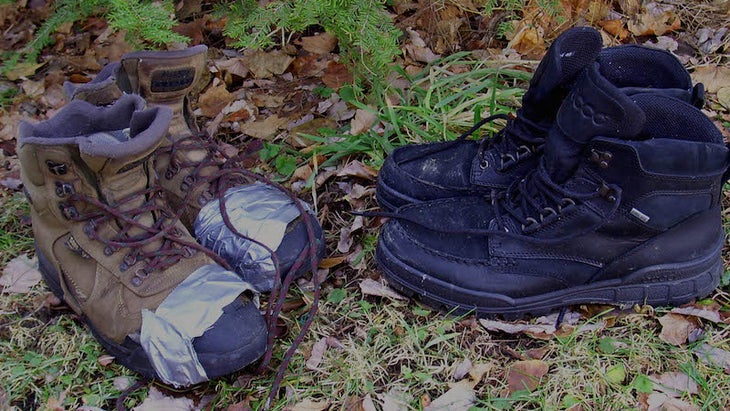 Just like in real life, duct tape is the fix-all of the backpacking world. Don't have a patch kit for your tent? Try duct tape. Stood too close to the fire with your down jacket? Put some duct tape on it. Lost your spork? Just make one out of duct-tape. [Author's note: this works, almost.] From blisters to bear bags, duct tape has been used for every trail purpose you can imagine (maybe even toilet paper). Wrapped around water bottles, trekking poles, and every available surface, duct tape is always on hand as a hiker's first option or last resort. Of course, that duct tape patch might last months—or it might not, so you still might want to patch your tent properly when you get to town.
A foam sleeping pad (instead of an inflatable pad)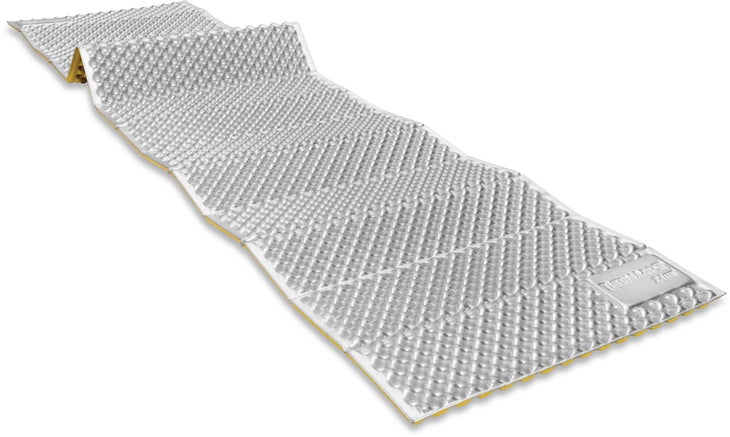 The floppy yellow pad strapped to many hikers' backpacks is, perhaps unsurprisingly, one of the cheapest options for sleeping pads. It isn't as comfortable as a big fluffy air mattress, it catches in the wind like a sail on your backpack, and sure, it collects dirt and pine needles in the divots. But a Therm-a-Rest Zlite costs $35 brand-new, and can last for many years. The Zlite is one of those magical pieces of gear that actually does exactly what it's supposed to do—it insulates you from the ground, even when it's worn thin. Compare it to an inflatable pad that runs anywhere from $100 to $200 and often weighs more, and the Zlite starts to look a lot better. Plus, there's no fear of the egg crate blowing a leak, you can use it as a sit-upon when you take breaks, and it won't slide around your tent floor like a pinball (as the silicon inflatable mats are prone to do).
Plastic cutlery from a take-out place (instead of a spork)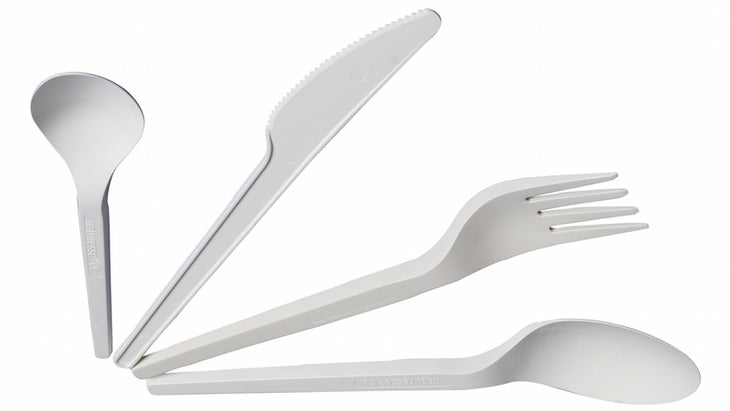 How cheap can you get? Sure, a spork only costs around $4 on the low end and maybe $15 for a top-of-the-line titanium version, but as far as thru-hikers are concerned, why buy what you can get for free? And this is why you can see thru-hikers huddled over their cook pots with a plastic fork that, remarkably, cost even less than the 33-cent ramen they are devouring. If you were hoping to re-capture your youth by thru-hiking, you're in luck —it will make you feel about 19 years old again.
Published February 2016; updated October 2021