Ortovox Pro Light
Best shovel from the Fall/Winter 2018 Gear Guide.
Brand:

Ortovox

Model: Pro Light
---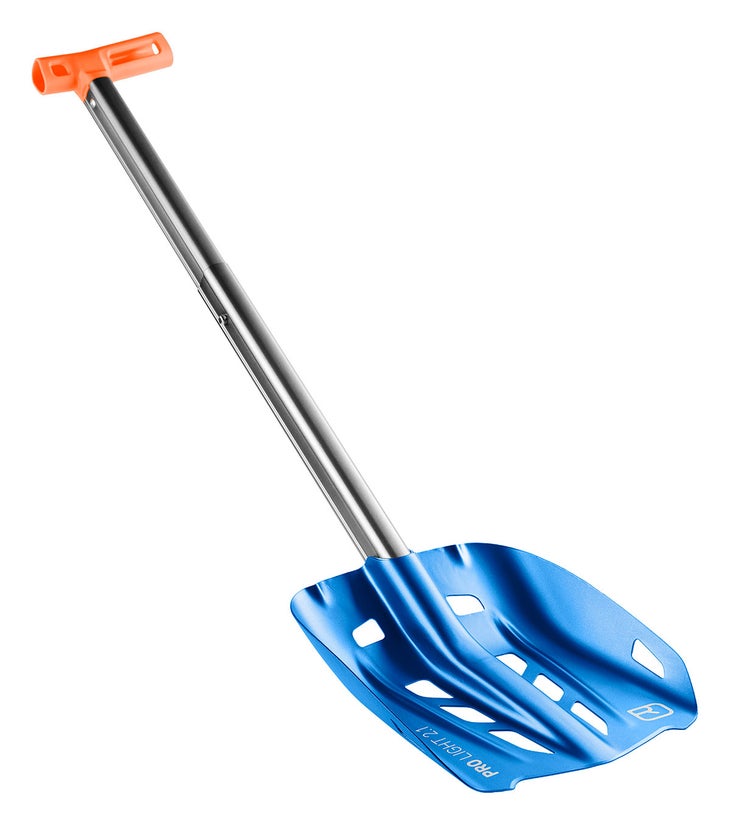 It's simple: This shovel shaves grams without compromising function. Instead of a short shaft or small blade, Ortovox uses cutouts in both to save weight. Strength doesn't suffer, because the holes are strategically placed. The skeleton-like Pro Light deploys to 2 feet, 6 inches—normal for the category—and has a blade the size of a dinner plate. We scooped lunchbox-size loads without issue. (Ding: There's no hoe mode.)
THE DETAILS 
The shovel breaks down to 1 foot, 4.5 inches, which fit in every pack we tried. Notches in the T-grip improve grip while shoveling, and grooves on the top of the blade provided great traction when we had to stomp to cut through solid snow. Deployment is a cinch: Slide the shaft into the connection point, then extend.
TRAIL CRED 
"It doesn't look like a burly shovel, but the Pro Light proved excellent at moving heavy snow when we made an outdoor patio near camp," one editor says. 
Weight: 15.5 oz.
–
See more of the best Snow Safety Tools for Winter 2018

See the entire Winter Gear Guide
–