Leatherman FREE T4
This problem-solving multitool is small enough to fit in your pocket.
Brand:

Gear 360 Reviews

Model: Product feedback from every angle
---
---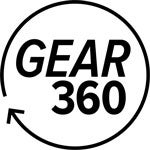 Gear 360 gives consumers the best available product information all in one place, through independent editorial and reader reviews, and verified consumer ratings. Brands pay a fee to be included in the Gear 360 program but have no influence over the reviews or scores we publish. We may earn a commission on purchases made through our site.
---
BACKPACKER Gear 360 Review
The Leatherman FREE T4 bridges the gap between ultralight backpacking knives and heavy around-the-house multitools. It packs an average hiker's everyday carry needs into a compact and lightweight seven-tool package that looks and feels much like a traditional Swiss Army knife. Most of the tools are designed to be multifunctional: The FREE T4 contains a medium screwdriver (which has a slightly-sharpened lower edge to open packages), a small screwdriver (the sides are cut into two kinds of file), an extra-small screwdriver/awl, a Phillips-head screwdriver (with a bottle opener built into the base), and a pair of scissors. A pair of tweezers, small enough to handle splinters and insect stingers, is also built into the handle. Internal magnets hold the tools solidly in place when closed, while a thumb-operated latch keeps them from folding accidentally while in use. The FREE T4's 2.2-inch high-carbon blade—harder and stronger than stainless steel, but also slightly more prone to chipping—smoothly sliced up a grilled cheese sandwich for a fussy toddler on a family day hike in Nebraska's Platte River State Park. Note: While we were able to flip the blade and the tools out one-handed, we sometimes found it difficult to access just a single tool without a few others activating as well.
Uwe Satori
I had the pleasure of putting the FREE T4 through its paces on the road, in the woods, and in the mountains of Colorado's Front Range. It has a minimalist style, functional tools, quality carbon steel materials, and neat color options for an elevated "cool" factor. A magnetic locking mechanism means no more tool collapses, and an innovative approach to opening the tools meant I was able to operate it one-handed. I had a chance to use most of the tools. A ramen seasoning package was no match for the sharp scissors, and the screwdrivers came in handy when I adjusted my walking poles without losing any fingernails. The knife kept its edge. I've cut fruit, rope, plastic, and wood, and have yet to sharpen it. I also put the awl to work on a carpentry project. It is just the right tool for backpackers, hikers, climbers, and bikers; it's even nice to keep in the truck and around the house.