Gear Review: Danner Mountain Light II
These boots offer classic style with modern-day comfort -- and they'll last a lifetime.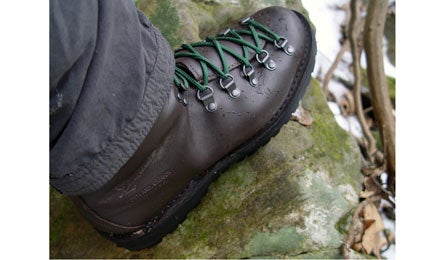 Danner Mountain Light Boot 445×260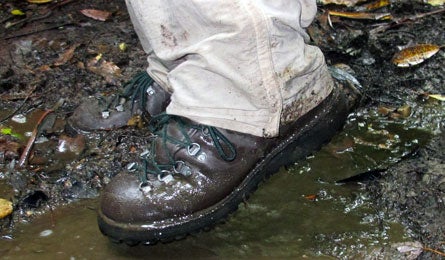 Danner Mountain Light Muck Boot 445×260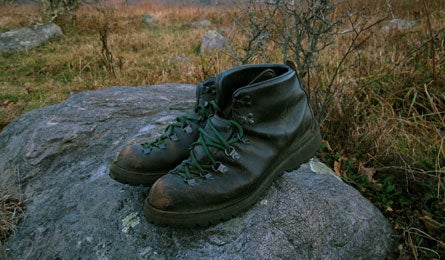 Danner Mountain Light Used Boot 445×260
For heavy duty comfort, the Danner Mountain Light II is like stepping into a tank lined with velvet. This is the most comfortable boot I've tested, and it keeps getting more comfortable the longer I use it. I kicked the crap out of these boots for well over 400 miles, in caves, through briars, and on gnarly rock outcroppings
But the $300 price tag is steep. Is it worth the price? Consider these factors: These are US made (Portland, Oregon) boots, and they can be re-crafted and tooled to look like new after years of use, and the stitched-down (Norwegian-welted) sole can be easily replaced should it wear down. In other words, these boots will last a good, long time.
More: Get gear reviews straight from readers like you with Gear 360.
The high-cut, full grain leather upper gives plenty of ankle support, even on rocky terrain pulling a 50-pound pack, while the classic Vibram Kletterlift provided great traction on wickedly trashed trails, and mud doesn't cling to the bottom. Inside the boot, a molded polyurethane support runs from heel to instep, and with a fiberglass shank, it provides arch support. These features, combined with an EVA midsole, give good shock support, even when trudging all day on hard pack.
The Mountain Light IIs are totally waterproof thanks to the one-piece leather construction (minimal stitching) and Gore-Tex liner. Even in summer, breathability was pretty good for an all -leather, Gore-Tex boot, and with warm socks and good gaiters, snow tromping wasn't a problem either.
If you're seeking a solid pair of classic-looking boots that will last you a lifetime, the Mountain Light IIs might be your boots. During one test hike on the AT in North Carolina, I met a guy who had been wearing them for 12 years (with one resole job). Chances are, I'll be wearing these 12 years down the line, too.
They're not perfect, however. They tip the scales at well over 3 pounds, so if light and fast is your thing, these boots likely are not for you.