G3 Alpinist+ Glide Skins
Best skins from the Fall/Winter 2018 Gear Guide.
Brand:

G3

Model: Alpinist+ Glide Skins
---
---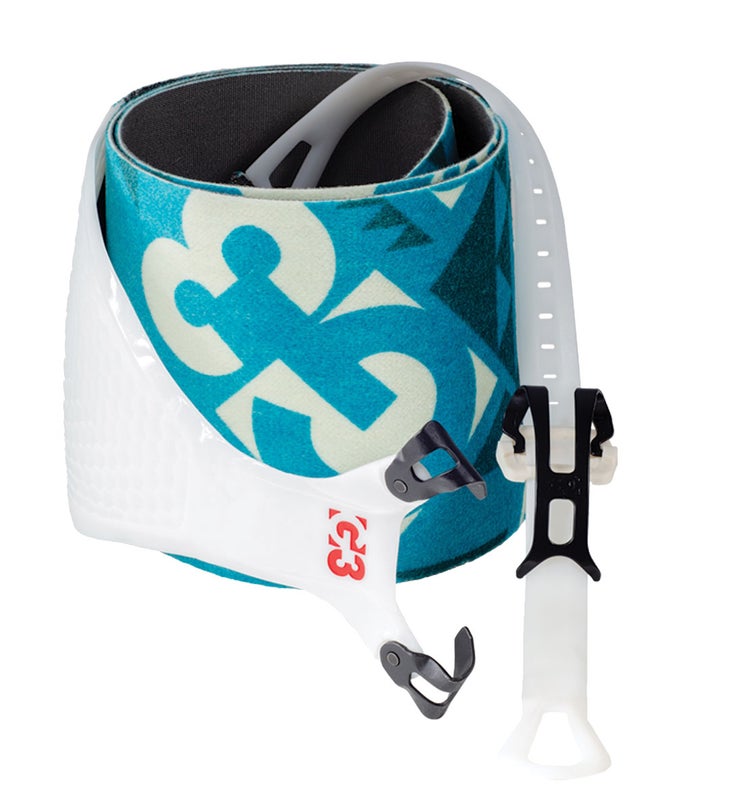 Our best skiers didn't feel slowed down, and our novice backcountry testers didn't feel unsafe—that's about the best you can ask for from a climbing skin. G3 achieves a Goldilocks balance of grip and glide with a 70/30 blend of mohair and nylon and a solid polyurethane tip. The combination helped us skin in a variety of snow conditions and temperatures, only faltering on a predawn sheet of ice when everyone reached for ski crampons.
THE DETAILS
To slice grams, G3 only puts the "skin" where you weight a ski and need grip—the roughly 3 to 4 feet under the center of the ski. The foot-long PU tip helps with glide and also prevents snow buildup under the skin, which we appreciated on a four-day spring trip in Idaho's Pioneers, where mashed potatoes were the snow du jour. (Note: There are four other skins in the ALPINIST+ line, two that are grippier and two that are glide-ier.)
TRAIL CRED
"It's the adhesive that won me over," one tester says. "It's sticky enough that the skin never slid off the ski in extreme cold, but not so sticky that it gums up or requires super-human strength to unfurl."
Weight: 1 lb. 3 oz. (pair M)
Widths: 100, 115, 130, 145
Lengths: XS-L
–

See more of the best Skis for Winter 2018

See the entire Winter Gear Guide

–