Project Vertical Summits Mt. Rainier
The Bight Gear + BACKPACKER test team climbed Mt. Rainier in July. All four of the contest winners made the summit—and added to Bight Gear's 100 million feet of vertical testing.
Heading out the door? Read this article on the new Outside+ app available now on iOS devices for members! Download the app.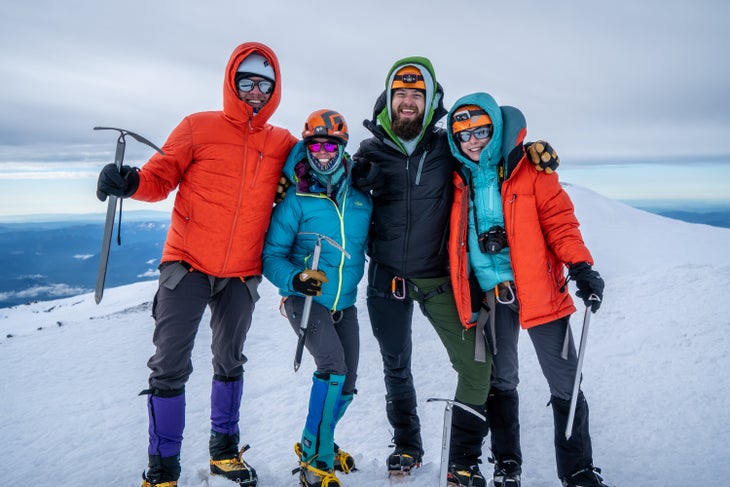 Last year, we partnered with Bight Gear to create the Project Vertical test team. Since then, the four team members have been out in the field all over the country and world, from Rocky Mountain National Park to Aconcagua in Argentina. Their months of testing culminated with a climb of Mt. Rainier led by Bight Gear founder Peter Whittaker. We caught up with them just after their ascent, and they all agreed on a few things.
The sunrise at 13,500 feet was a highlight for everybody. "After climbing under the stars for several hours, the sun finally popped above the horizon and turned the entire mountain and clouds below us bright pink," says Nate Dodge. "As a landscape photographer, I've seen a LOT of sunrises and this was by far the best."
There was also unanimous consent that they all learned important lessons, from technical snow skills to trusting your ropemates. "I learn something new on every single climb, which is one of the main reasons I am obsessed with the mountains," says Sarah Lee.
And they all agreed that crossing a yawning crevasse on a ladder laid edge to edge delivered the biggest shot of adrenaline. They all had something to say about that: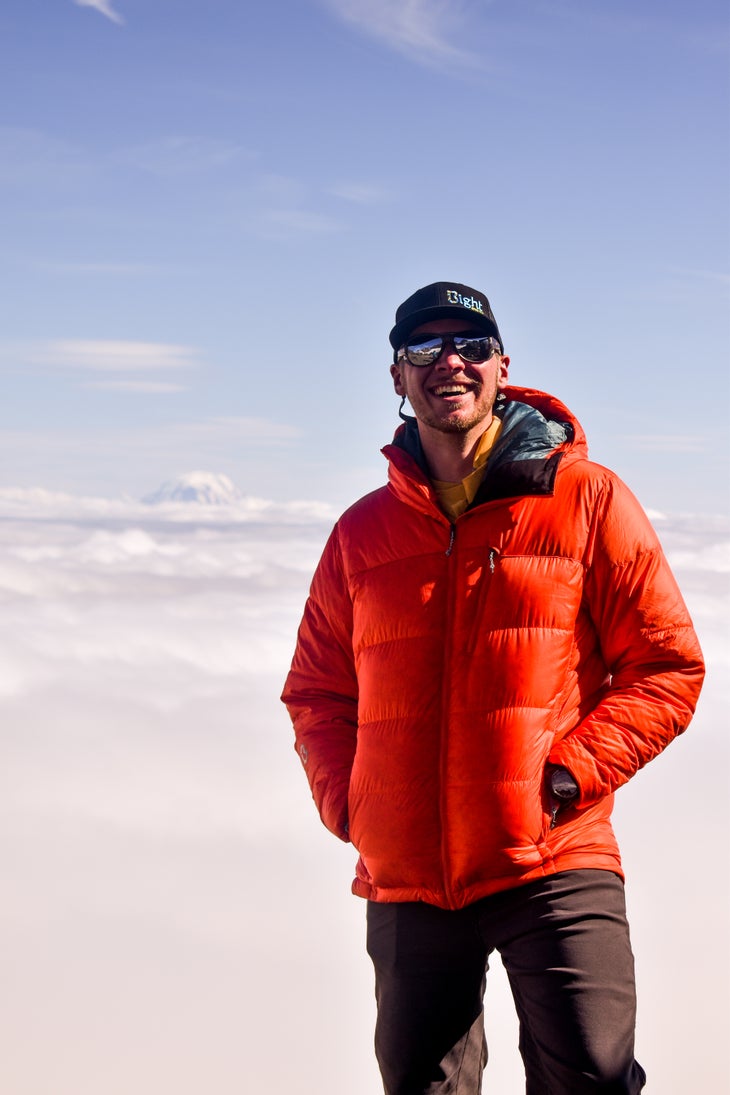 "The ladder looked super easy from a distance as others were crossing it, but as soon as you walk up and put your toes on the edge, you realize you're staring into the bottom of the mountain. A black hole that seems to never end."
—Nate Dodge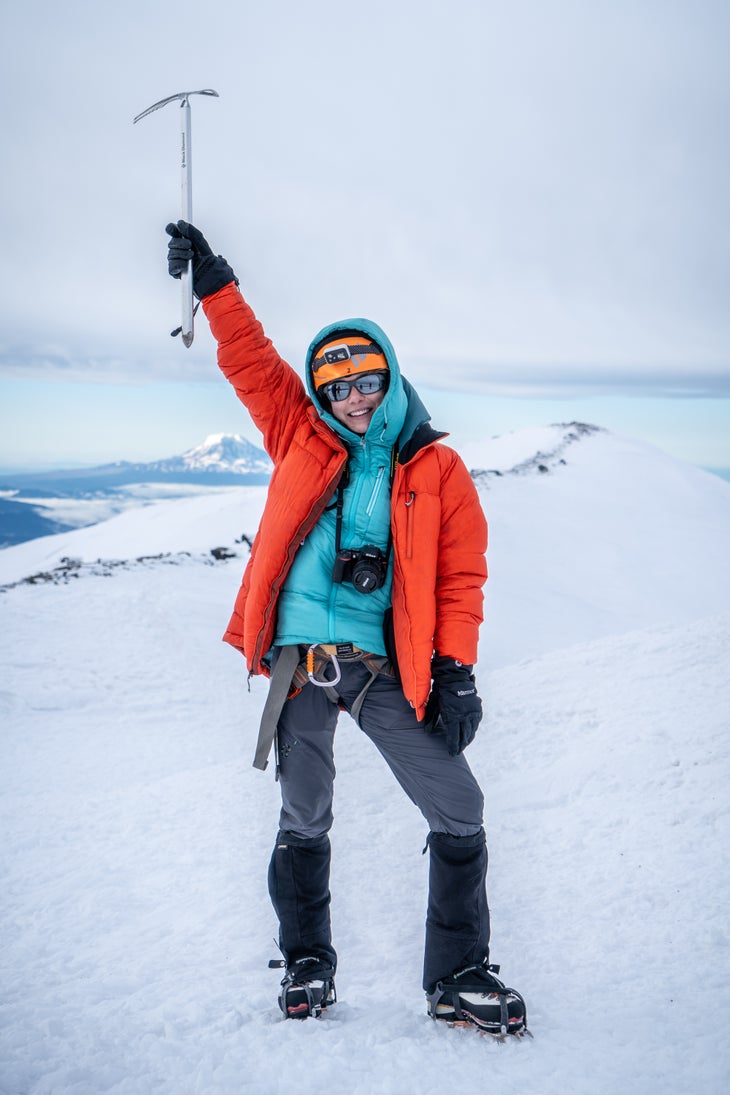 "Someone from another party actually ended up falling into the crevasse. We waited while they rescued the guy—thank God he wasn't hurt—and then we crossed and no one fell."
—Amanda Gehrich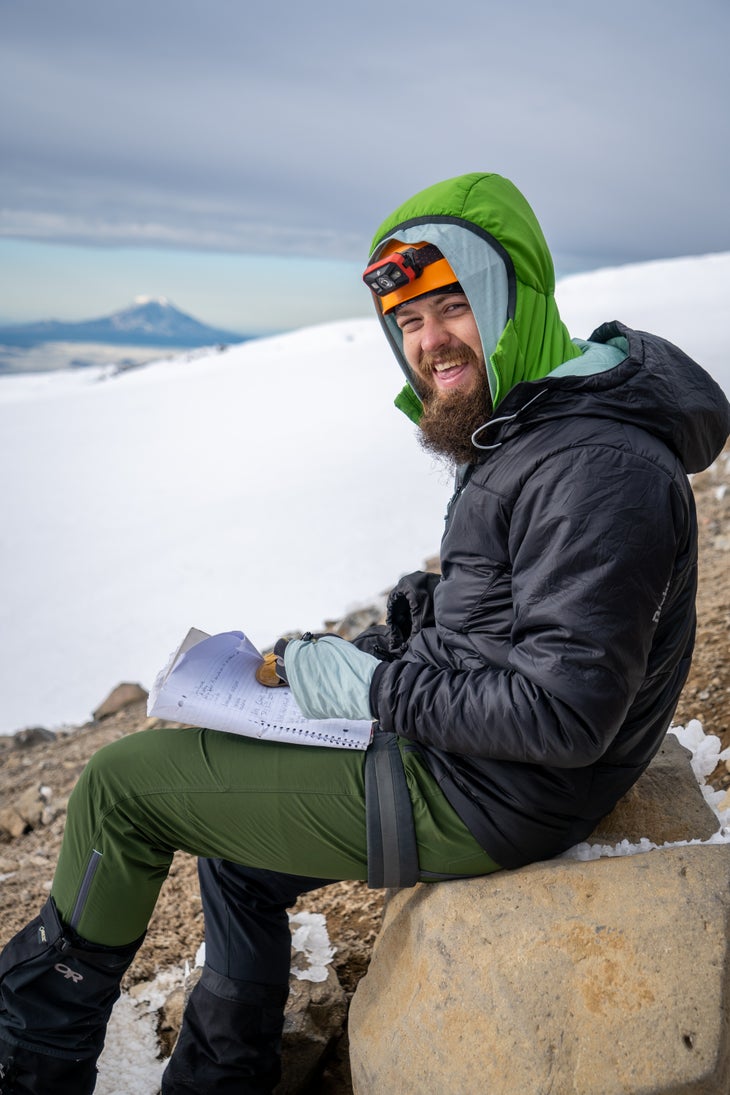 "I wasn't too stressed until I was out on the middle of the ladder holding on to the rope and our lead guide yells to my guide, "Jessica, you need to keep walking my way. He's a big boy, if he falls in right now, you're going in too." I would say that was the least comforting thing I could have heard at that moment."
—Bennett Fisher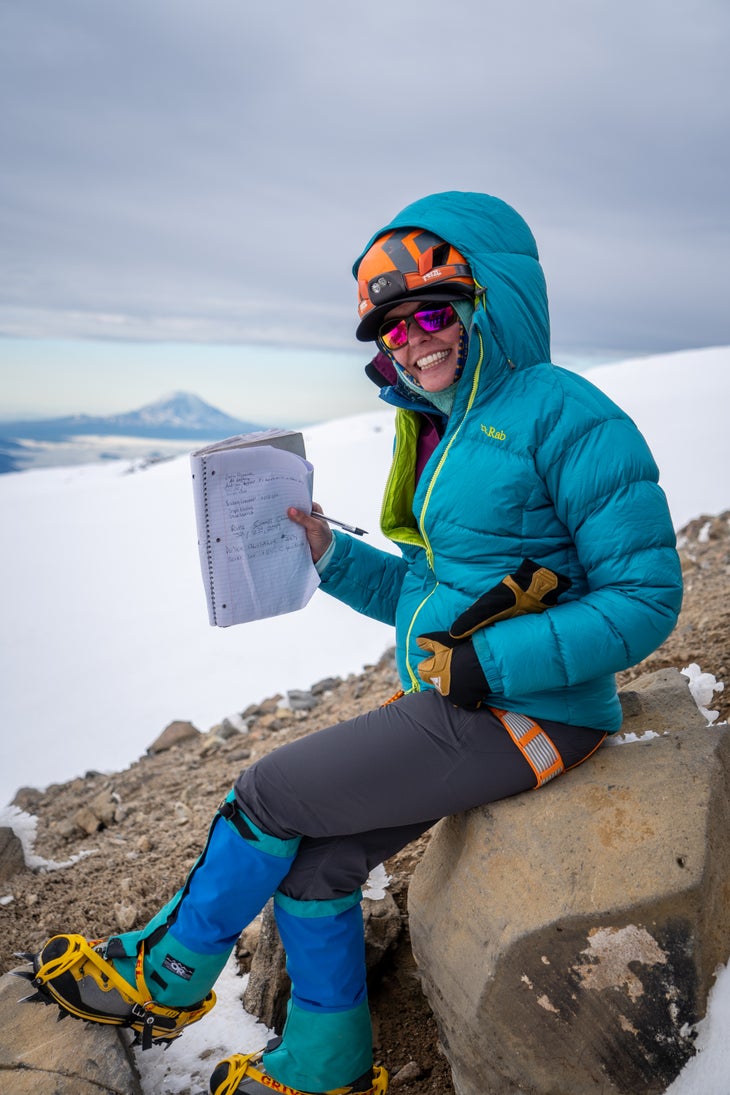 "Nerves are nothing to be embarrassed about. I learned that even experienced guides still "pucker" crossing a crevasse on a narrow, shaky ladder."
—Sarah Lee
Technology by Garmin
In addition, Bight Gear has teamed up with Garmin for this project, and testers used fēnix® 5 Plus series watches and the inReach® Mini to track their progress.