8 Classic National Park Hikes Every Backpacker Should Do
It's hard to find an ugly spot in the national parks. But these eight hikes take it to the next level, with gorgeous scenery and wildlife. Go for a walk.
Heading out the door? Read this article on the new Outside+ app available now on iOS devices for members! Download the app.
Devils Garden Primitive Loop, Arches National Park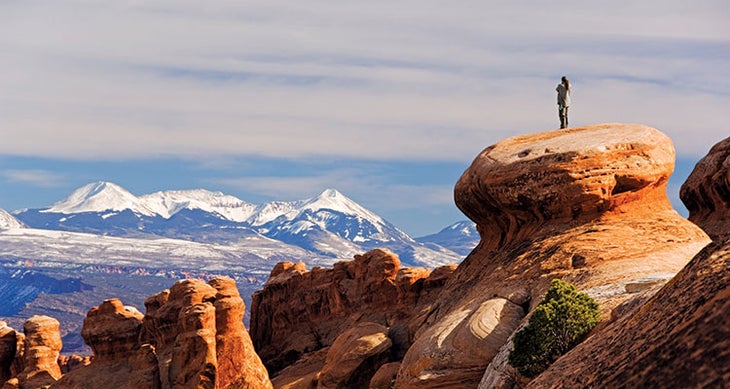 With many trails, you're lucky to come across just one marquee landmark. That's not the case here. This 7-mile loop showcases perhaps the best scenery-to-effort ratio in the whole park system as it wends past eight natural arches—that's more than one arch per mile. Read more.
Sargent Mountain, Acadia National Park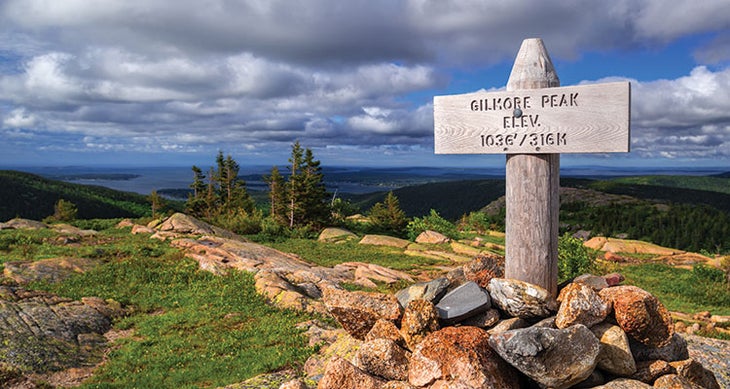 We'll let you in on a secret: You can see the sunrise over the Atlantic from any peak in Acadia. So, instead of falling in (crowded) line on Cadillac, try this 4-mile circuit that tags four mountaintops, including the park's second-tallest, 1,373-foot Sargent Mountain. Read more.
Mt. Lyell, Yosemite National Park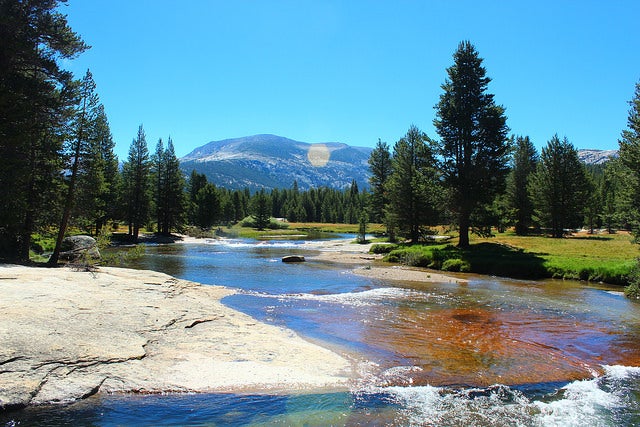 Given Yosemite's reputation as a rock climber's paradise, you'd think reaching the park's high point would require serious technical chops. But no. Summiting 13,114-foot Mt. Lyell is a challenge, to be sure, but determined hikers comfortable with exposure can bag this backcountry peak. Read more.
The Thorofare, Yellowstone National Park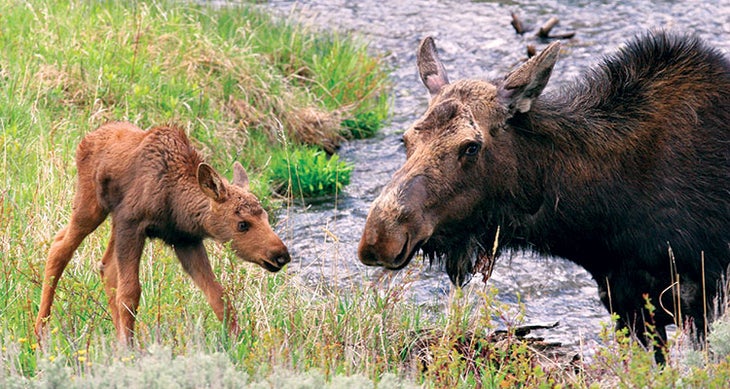 This trip through the remotest wilderness in the Lower 48 may be the closest you come to going on a safari on this side of the world. Like North America's version of the Big Five, bears (both kinds), bison, moose, elk, and mule deer call Yellowstone's seldom-visited southeast corner home. Read more.
High Peaks Loop, Pinnacles National Park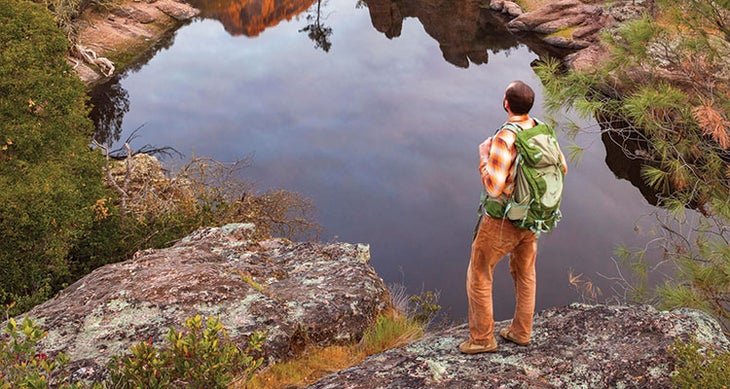 You don't have to be a birder to appreciate the thrill of spotting a raptor soaring overhead, but if you are, then the California condor may as well be the holy grail. The largest birds in North America, these guys—that look like a cross between a vulture and a pterodactyl—are still considered critically endangered, but an estimated 36 call Pinnacles and its array of volcanic canyons and spires home. Read more.
River Trail, Congaree National Park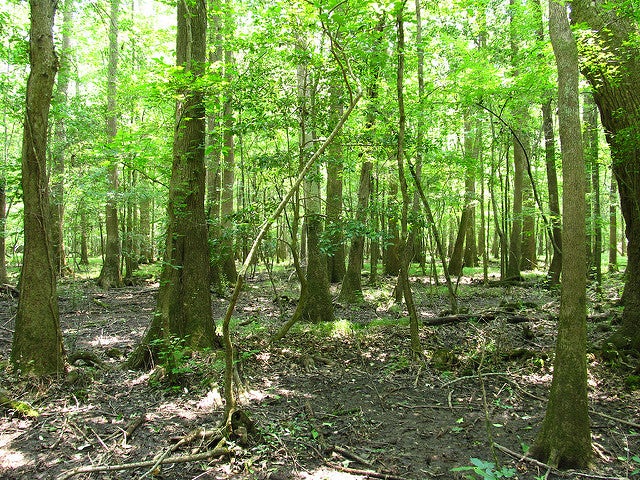 Off-the-radar parks are a good bet for avoiding throngs of tourists and permit hassles—but we bet this one won't remain anonymous much longer. The largest tract of bottomland hardwood forest in the country, Congaree is one of the most biodiverse parks in the system. Read more.
East Fork Quinault River Trail, Olympic National Park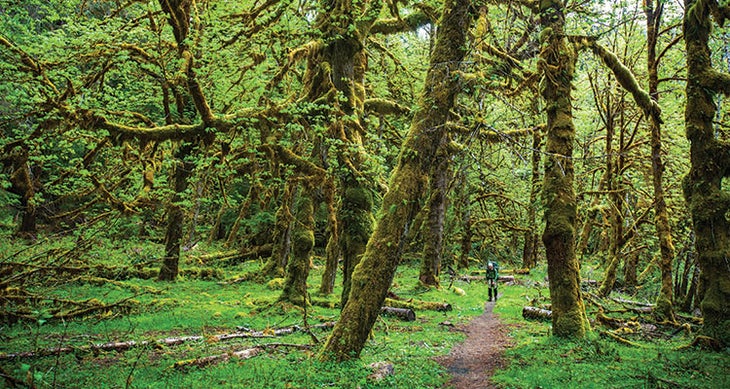 For gentle, straightforward trails and reliable campsites—not to mention unbelievable scenery—there's no better objective for rookies looking to crank up the mileage than the East Fork Quinault River Trail. The footpath offers constant access to water and inviting campsites, freeing you up to focus on other things, like the glacier-gouged peaks and wildflower-flecked meadows. Read more.
Triple Divide Peak, Glacier National Park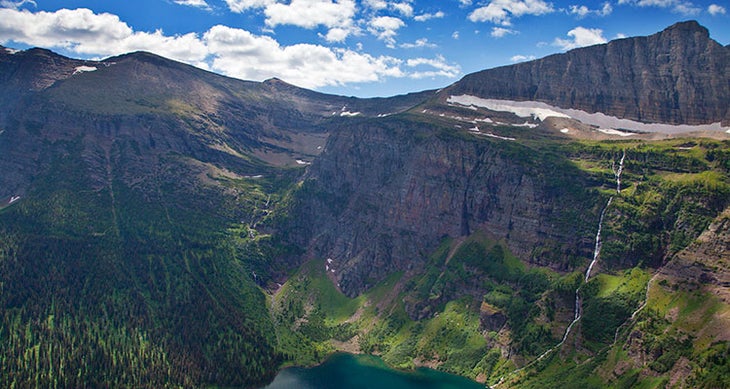 When you realize how many peaks you can bag from Glacier's criminally underappreciated Cut Bank Area, it may feel like cheating. That's not to say it's easy, but four résumé-worthy peaks gird the cerulean waters of Medicine Grizzly Lake in the glacier-hewn Lewis Range. Read more.