Trekking Poles: Leki Cristallo
If you can use a lighter you can adjust these trekking poles from Leki.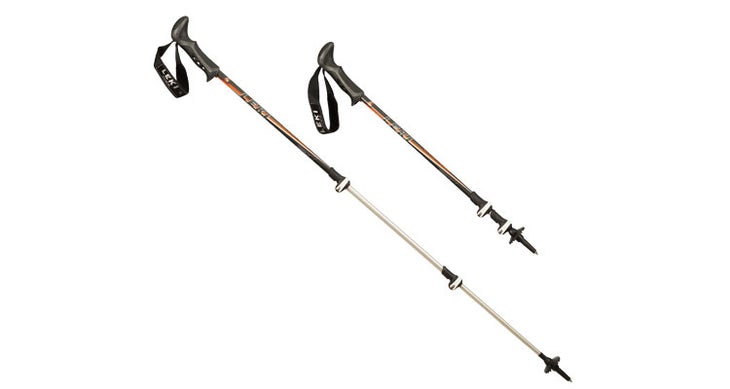 [easy to adjust]
"As simple as flicking the lid of a lighter," says one tester of the Cristallo's external locking mechanism, which requires only a thumb to flip it open or closed. A plastic dial on the opposite side of the clamp turns with a single finger (even with gloves on) to tighten or loosen the pole shafts. "They stayed in place all day and there was no fear of sudden collapse or loose screws to futz with," says a tester who used the Cristallos to descend Grand Canyon's Tanner Trail. The solid adjustments are due in part to the locking lever, which fits into a grooved slot so it doesn't loosen during hikes. The ultrasecure, 2-inch-long, stainless-steel-and-fiberglass clamps maintain a solid hold, and the construction doesn't break (like the plastic clamps on some other poles we tested). Gravy: The soft rubber grip has a positive angle (unique among the poles here) that tilts slightly forward to make for a more ergonomic hand position; its large rounded top is easy to palm on steep descents. $120 (snow baskets $16); 1 lb. 2 oz.; lekiusa.com

Old school: If you prefer hiking with a single stick, check out these handcrafted beauties:brazos-walking-sticks.com.