The Backpacker Gear Hall Of Fame: Footwear
A look back at the boots we've loved for years that are still at the top of their class.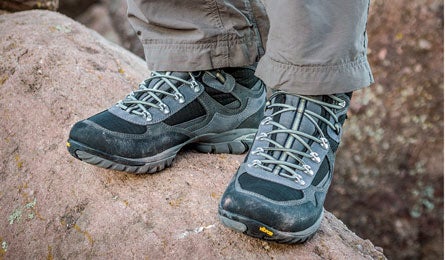 The 2013 Editors' Choice winning Reston (Athena is the women's model) has a unique low-profile midsole construction that gave our testers goat-like agility and support in a lightweight, midcut, waterproof boot. $189; 2 lbs. 6 oz.; m's 7-14, w's 6-11; asolo-usa.com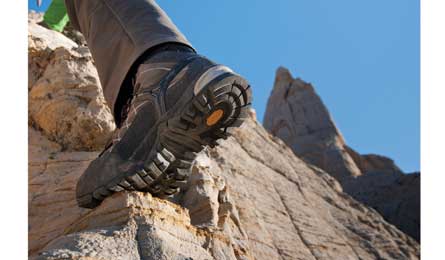 Big-boot stability meets approach-shoe agility in this 2011 Editors' Choice winner. With a universally comfortable fit, it has the chops to do just about anything: cruise on trail, climb slickrock, descend scree with a 45-pound pack, and slosh through wet snow. $199; 2 lbs. 10 oz.; m's 6-13, w's 3-9; salewa.us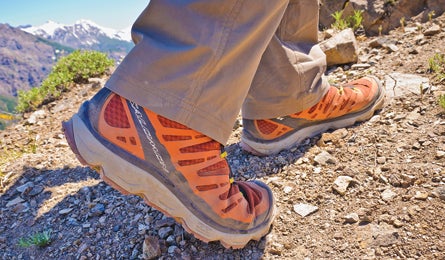 This midcut, sneaker-like shoe stole the show (Editors' Choice 2012) for fastpacking comfort and performance, and testers love this waterproof version even more. The well-cushioned EVA midsole and upper provide extra shock absorption and support for long runs, dayhikes, or fast-and-light backpacking. $160; 1 lb. 12 oz.; m's 7-13, w's 5-10; salomon.com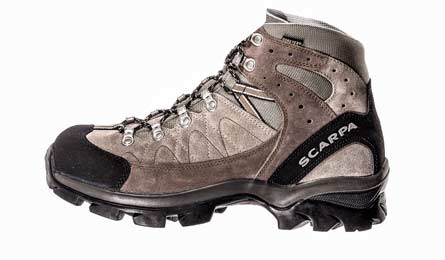 Recently updated, this 2008 Editors' Choice winner is a versatile, durable, stiff, and supportive big-trip boot that still draws rave reviews from testers who routinely carry 50-pound packs. "The well-contoured, ample ankle padding gives just the right amount of buttressing, but it's not so stiff that it hinders a comfortable stride," says one tester. $209; 3 lbs. 4 oz.; m's 39-48, w's 36-43; scarpa.com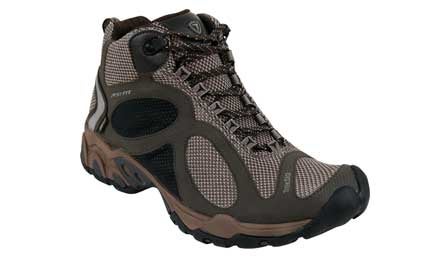 This versatile shoe delivers low weight with year-round performance. The 2011 Editors' Choice winner adds ice-gripping technology to a capable midcut that fit all of our testers thanks to a wide, anatomically shaped toebox. $160; 1 lb. 15 oz.; m's 7-13, w's 5.5-10.5; trekstausa.com.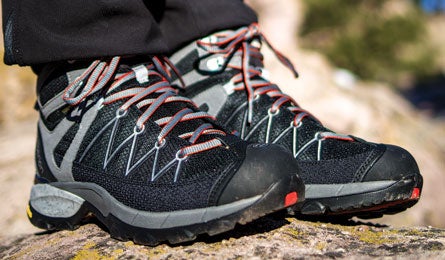 Protective and waterproof, light and breathable, these 2013 Editors' Choice winners aced it with testers from Oregon to Colorado to Tasmania. A nylon shank supports hikers carrying up to 45 pounds. $170; 2 lbs. 6 oz.; m's 8-14, w's6-11; zamberlanusa.com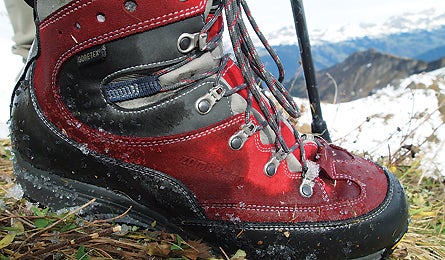 "Tank-like support and stability with Cadillac comfort." That was the verdict on these 2010 Editors' Choice winners from testers who hauled up to 70-pound loads. $285; m's 8-13; 3 lbs. 6 oz.; zamberlanusa.com