Smith I/O Mag
Best lens system for goggles from the Fall/Winter 2018 Gear Guide.
Brand:

Smith

Model: I/O Mag
---
---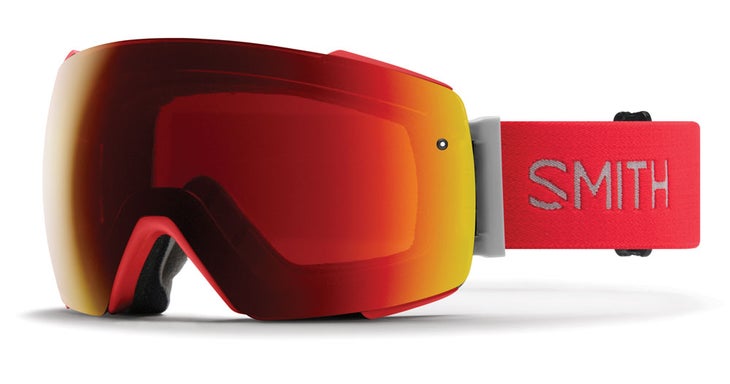 Magnetic lens swapping isn't new—but Smith's locking system is. Like some other goggles on the market, the I/O MAG uses magnetic contact points to catch the huge, spherical lens into place. But unlike others, the lens is secured with locking tabs—so if you go for a spill, it won't pop loose. ("Can confirm," says one editor who rag dolled down Hoosier Pass outside Breckenridge. "For the sake of testing," she adds.) We know, we know, don't choke on your Clif Bar when you see the price; think of it as the cost for two goggles because the I/O MAG comes standard with one high-light lens and one low- light lens, each with Smith's best lens tech (ChromaPop) for super contrast.
TRAIL CRED
"I had no issues swapping lenses on the fly while wearing gloves," one tester says. "The chunky tabs on the outside of the frames are easy to handle without smearing the lens."
Weight: 5.8 oz.
–

See more of the Eyewear for Winter 2018

See the entire Winter Gear Guide

–