Smart Chart: Find Your Perfect GPS Unit
Whether you're a backpacker, dayhiker, geocacher, runner, or cyclist we have a GPS unit for you.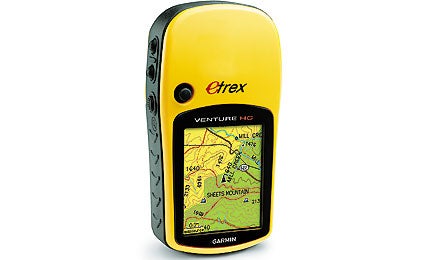 Garmin extrex Venture HC, Mitch Mandel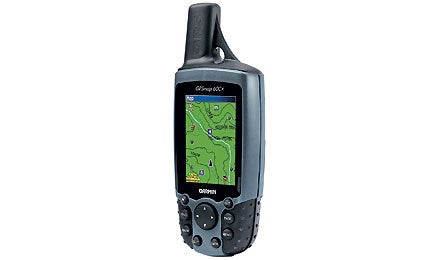 Garmin 60Cx, Mitch Mandel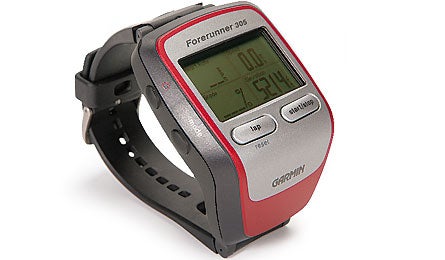 Garmin Forerunner 305, Morgan Miller/De Frisco Studio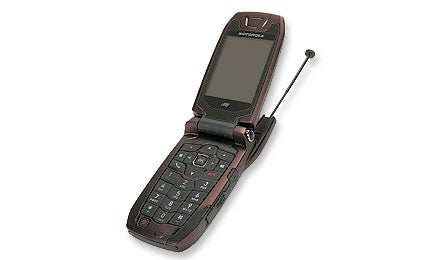 Nextel Motorola i880, Morgan Miller/De Frisco Studio
GPS Units
I am a… Backpacker
Features wanted: sensitive GPS reception, weather-resistant body, large screen, long battery life, pre-loaded with base maps or better
An all-around champ, the Garmin 60Cx locks in fast and holds a connection where lesser units fail, like in old-growth firs and narrow canyons. The 2.2-inch color screen reads well in direct sunlight, and ample memory holds weeks of data and maps. Takes AA batteries. $428; 7.5 oz.
Aside from navigation, I want…
The best on-screen maps and satellite images
With the DeLorme PN-20, imagery is king. Download super-detailed topo, street, and aerial maps onto the 1GB memory card. Bonus: It can run on a rechargeable lithium-ion battery (good for day trips) or two AAs. $450; 5.1 oz.
Multimedia options
The Magellan Triton 2000 has all the usual stuff–2.7-inch color screen, touchscreen menus, barometer, electronic compass, lots of brain power–plus a 2MB camera, LED flashlight, and voice recorder. Download shaded National Geographic topos and music files, too. Takes AAs. $499; 6.3 oz.
Weather reports
Carry the Bushnell Onix 400, and you'll never get caught in a storm again. Scroll the 3.5-inch color screen for live reports, 5-day forecasts, and storm warnings from XM satellite radio. Then plan a re-route using pre-loaded sat photos, or hunker down in your tent and listen to 170 radio channels. It comes with map software, too. Rechargeable battery. $500 (plus monthly XM service).
Something cheaper than $350
The new GPS chip in the Garmin etrex Vista HCx provides pinpoint accuracy at a mid-range price. Other features: barometric altimeter, electronic compass, color screen, memory card slot, and intuitive user interface. Takes AAs. $321; 5.5 oz.
I am a…Dayhiker
Features wanted: basic navigation, lower price, battery lasts 6-plus hours
Give me power, hold the frills
The Garmin etrex Venture HC is a stripped-down version of the Vista HCx featuring the same rugged body and GPS hardware at a lower price. The 24MB memory stores up to 500 points and 10 tracks, but you give up the electronic compass, barometer, and turn-by-turn directions. Takes AAs. $214; 5.5 oz.
Pimp my phone
When loaded with Trimble Outdoors (trimbleoutdoors.com; $7/month), the GPS-enhanced Nextel Motorola i560 can track your hikes, take photos and sound clips, and wirelessly send them all to Google Maps on the web. The rubberized clamshell also passes strict military standards for dust and shock. Drawback: Topos are hard to read on small phone screen. Rechargeable battery. $99 (with service); 4.8 oz.
Take me driving, too
The Magellan Crossover works for short hikes or fly-fishing trips (the rechargeable battery lasts about 8 hours), and it spits out turn-by-turn road directions on a big, easy-to-navigate touch screen. It comes pre-loaded with topo maps and 1.5 million points of interest, including gas stations, hotels, and outdoor shops. Rechargeable battery. $399; 8.5 oz.
I am a…Geocacher
Features wanted: light weight, go-to navigation, intuitive interface
The Nextel Motorola i880 is a music player and 2MP still camera with a cool surprise: Load it with Geocache Navigator (geocachenavigator.com; $7/month), and via the cell network the phone accesses a database that locates caches, including those nearest you. It then wirelessly reports the treasures you've found on geocaching.com. Rechargeable battery. $229 (with plan); 4 oz.
I am a…Runner or Cyclist
Features wanted: fitness and training tools, online logs
Run
Capture all the detailed map data of a handheld GPS on the Garmin Forerunner 305, a lightweight wrist unit and heart rate monitor. The 1.3-inch screen is a bit bulky on the arm but reading your average pace and distance is easy on the run. Rechargeable battery. $323; 2.7 oz.
Bike
The Garmin Edge 305 not only maps your ride, it's also your onboard personal trainer, reporting pedal cadence, speed, and heart rate. Included accessories: handlebar mount, a wireless sensor to measure pedal rotation, and free software to closely analyze your performance (calories burned, speed, heart rate) compared to the terrain (altitude, elevation gain and loss). Rechargeable battery. $379; 3 oz.
Do both for less
With the Sanyo SCP-7050, no wires or degree in GPS needed. Download AllSportGPS (allsportgps.com; $6/month) onto this rugged, GPS-enabled Sprint phone. Record your workouts, along with route, speed, elevation, and calories burned, then wirelessly send them to online maps in your personalized training log. Rechargeable battery. $99 (with phone plan); 4.1 oz.
Contact
Bushnell: (800) 423-3537; bushnell.com
DeLorme: (800) 561-5105; delorme.com
Garmin: (800) 800-1020; garmin.com
Magellan: (866) 339-0488; magellangps.com
Motorola: (866) 289-6686; motorola.com
Sanyo: (818) 998-7322; sanyo.com