Ranger Ready Repellents P2 PAK Picaridin + Permethrin Trigger Spray 235ML | 8OZ
Keep biting bugs at bay with this spray combo.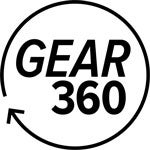 Gear 360 gives consumers the best available product information all in one place, through independent editorial and reader reviews, and verified consumer ratings. Brands pay a fee to be included in the Gear 360 program but have no influence over the reviews or scores we publish. We may earn a commission on purchases made through our site.
---
BACKPACKER Gear 360 Review
This handy two-pack is an effective tool in the fight against bug bites on the trail and in camp, because it includes treatments for your skin, clothes, and gear. With a single application of the Picaridin 20 percent spray we were able to enjoy a hassle-free hike on notoriously buggy trails in South Florida's Everglades. Picaridin is a synthetic compound designed to mimic piperine, which is naturally found in black pepper plants. Picaridin is comparable to DEET in its effectiveness against mosquitoes, and Ranger Ready kept bugs at bay on a series of dayhikes in Fakahatchee State Park. Picaridin is also noticeably softer on the senses than DEET: "When I applied it to my face, it didn't feel like I was going to choke on the fumes," one tester says. The spray does have a mild odor despite its "Scent Zero" tag—it smells like IcyHot Balm—but the smell is only detectable upon application and disappears within a few minutes. 
Pre-treat clothing and gear with the Permethrin 0.5 percent spray for even more protection. When sprayed on outer layers, it created an effective bug barrier and deterred mosquitoes from landing on us (you can also spray it on your tent). Usage note: Apply Permethrin to your clothes at least a day before you hike, so it has time to dry; spray your clothes outside, in dry weather with little wind, while laying them on a tarp or other ground cover. (Unlike DEET, permethrin does not damage synthetic materials.) The spray leaves no scent (beyond the initial blast), and it lasts for five washes or about 40 days, after which the effectiveness decreases and you'll have to reapply. The two-pack also comes in an extra-large, 24-ounce version.
Active Pass Member Review: Julia Cavalieri 
With sleek, portable packaging that easily slips into your backpack, Ranger Ready keeps you protected whether you're hiking or enjoying a buggy backyard BBQ. One spray coats a wide area of skin, and the application is cooling and softening to the skin upon contact. Drying instantly, the formula won't leave behind that unwanted sticky residue that many bug repellents leave lingering. While it's described as having zero scent, I noticed a pleasantly mild vanilla vibe —which was a welcome refresh in the midst of outdoor adventuring. The long-lasting effect of Ranger Ready kept me bite-free for hours, without need to reapply,  even though I'm usually the first to get bitten in any outdoor setting.