Ortovox Swisswool Tec Stretch Zebru Jacket
Editors' choice for wooly comfort from the 2018 Fall/Winter Gear Guide.
Brand:

Ortovox

Model: Swisswool Tec Stretch Zebru Jacket
---
---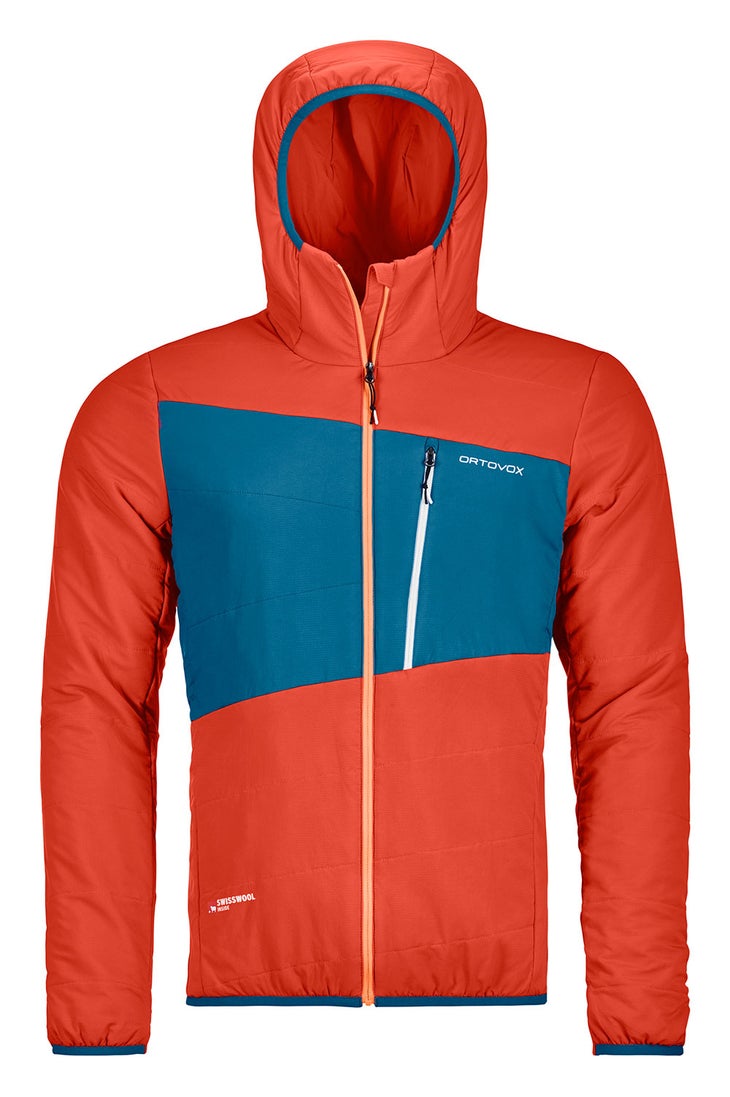 "The ages have been at work on it, and man can only mar it." Teddy Roosevelt said that about the Grand Canyon, but he could have just as easily been talking about wool. Evolution has wrought wonders with sheep, especially the ones in the Swiss Alps. They grow a coarse wool that traps more air than the finer stuff—perfect for making Swisswool, Ortovox's lightweight, breathable, stretchy insulation.
The Zebru isn't the first jacket to use Swisswool, but it employs an even lighter, airier version of the fill, paired with a soft, polyamide fabric; the combo makes it the best wool midlayer we've ever tested. "I put the Zebru on in the morning and never took it off all day," said one tester after touring in the Pioneers. "Skinning, transitioning, skiing down—I was always at the right temperature." But it's not just that you can wear it all day: You want to. Credit the softness, which makes it feel cozier than standard nylon and poly models we've used. Elastic on the hem, cuffs, and scuba hood keeps everything snug. It packs down to the size of a small canteloupe. Caution for pocket lovers: You only get one on the chest. One of our samples suffered a ripped seam, but the others held up great to months of use.
Weight: 9.2 oz. (m's M)
Sizes: Men's S-XXL, Women's XS-XL
–

See more of the Editors' Choice Gear for Winter 2018

See the entire Winter Gear Guide

–