Montane Iridium Hybrid Pull-On
Most durable insulation layer from the Fall/Winter 2018 Gear Guide.
Brand:

Montane

Model: Iridium Hybrid Pull-On
---
---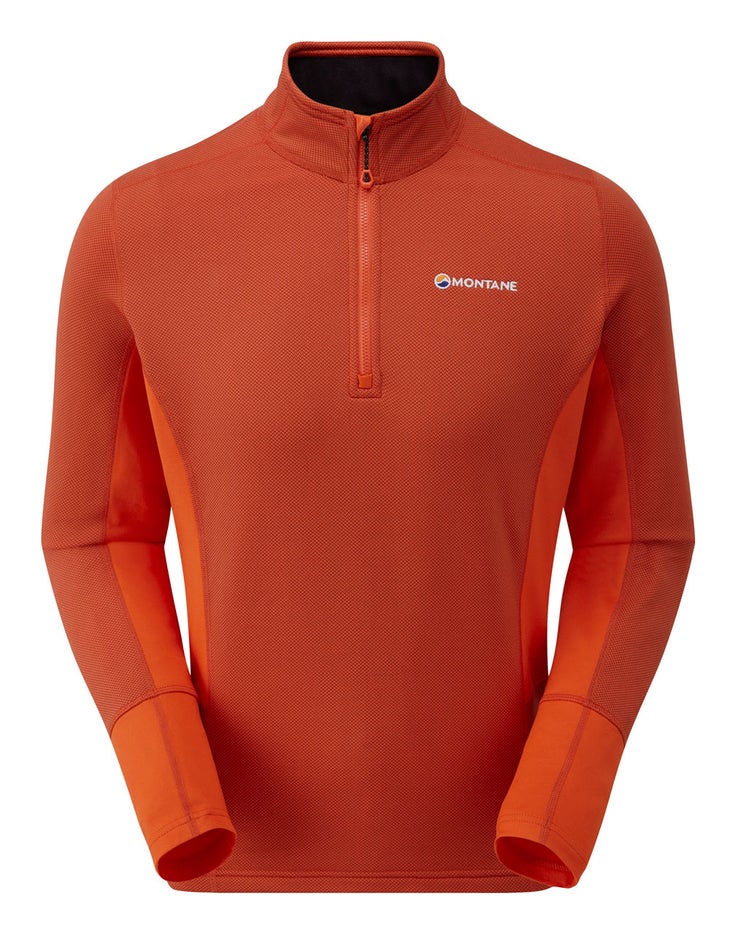 Shimmying and sliding across coarse North Cascades granite would lay a beating on most fleeces, but after a busy season of alpine climbing and backcountry skiing, our Washington tester said the Iridium showed hardly any signs of wear. That's impressive, especially when the product is featherlight. The secret? A nearly weightless ceramic coating on the face of the Iridium's polyester fabric works like chainmail. Because the ceramic is bonded to the poly threads and isn't a full layer itself, it still allows the fabric to stretch.
THE DETAILS
The Iridium is the only pullover in the test. On a mission to ski Ulrich's Couloir on Washington's Mt. Stuart, our tester appreciated the collar's close fit, which kept drafts out. There's a hooded version ($140) for women only. The Iridium packs down to the size of a large grapefruit.
TRAIL CRED
"While the outside is armored, the standard fleece on the inside is velvety soft," our tester says. "I felt great when I wore it over a tank top on a warm spring ski tour."
Weight: 10 oz.
Sizes: Men's S-XXL, Women's XS-XL
–
See more of the best Insulation for Winter 2018

See the entire Winter Gear Guide
–