March 2008 Table of Contents
Packs

Hitting the trail for the day, the weekend, the week, or even longer? We have you covered with a perfect pack–actually, 30 of them–for every pursuit.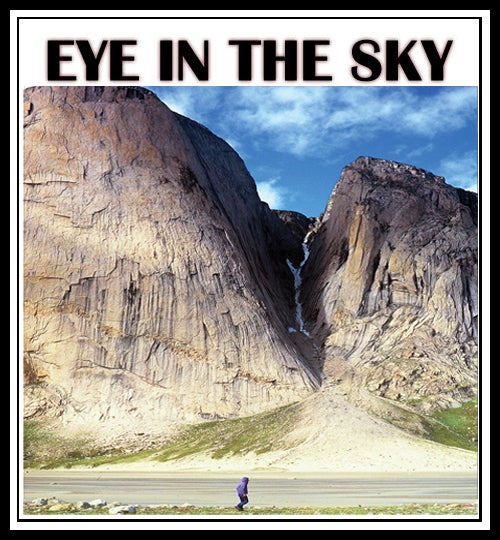 Daypacks

Weekend Packs

Weeklong Packs

Start Smart Pack Tips
Tents

We spent 600 nights in the wilderness testing more than 70 different shelters. From light-and-fast to large-and-luxe, here are the 35 tents that made the final cut.
One-Person Tents

Two-Person Tents

Three-Person Tents

Mountaineering Tents
Boots

These shoes are made for walking. And scrambling. And trail running. And mountaineering. Our testers hiked nearly 5,000 miles to bring you the year's top footwear.
Light Duty Boots

Mid-Duty Boots

Heavy Duty Boots

Start Smart Boot Tips

Bags

With the right bag and pad, sleeping out can be a dream–no matter what the mercury says. We snooze-approved 32 sacks and 5 mats for every season and budget.
Summer Sleeping Bags

Three-Season Sleeping Bags

Winter Sleeping Bags

Sleeping Pads

Start Smart Sleeping Pads
Essentials
Kitchen

Electrolyte-infused hot cocoa, a hyper-efficient stove, the ultimate cook kit, and other marvels for the discriminating backcountry chef.
High Tech

Need a camera that shoots video blogs? Check. A point-and-shoot that can zoom in on distant wildlife? We have that, too–and more.
Shells

Stay dry, stay warm, stay outside with the best new lightweight and weatherproof jackets.
Navigation

With the latest GPS units, you can email, get weather, hear satellite radio, even share trips.
Binoculars

Search for rare birds or glass a new route with optics field-tested for sharpness and durability.
Sunglasses

Get shady with cool new styles, unbreakable lenses, quick-change tints, and more.
First Aid Kits

Going solo? Taking a group? One of our kits is right for you. Plus, five easy survival upgrades.
Headlamps

Six new ways to see in the dark, from a solar-powered light to one that shines 170 feet.
Blades & Tools

From an ultralight knife to a full-service multitool, prepare for your Survivorman moment. Or lunch.
Trekking Poles

Cross tough terrain safely with ultralight and ultra-strong sticks for every budget.
Hydration

Solve almost any drinking problem with these super-fast filters and no-funk reservoirs.
Perfect Systems

Our regional testers pick the best gear for where you live and hike.
Northwest

Southwest

Rockies

East
Top Tips from Trail Pros

Hard-earned advice from Ed Viesturs, Andy Skurka, and 27 other trail experts and authors.
Zero-impact Challenge

We asked manufacturers to design the greenest packs possible. And the winners are . . .
Green Gear Report Card

From recyclable packs to cow-powered offices, here's our guide to 58 eco-forward companies.