March 2008 Essentials Review: Binoculars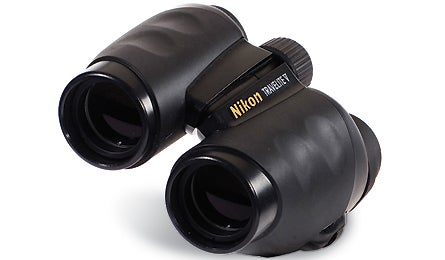 Nikon Travelite V (10×25)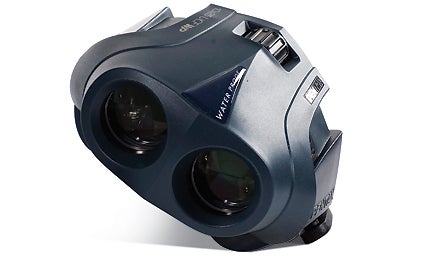 Pentax UCF WP (10×25)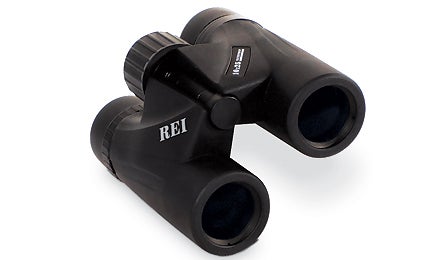 REI XR 10×25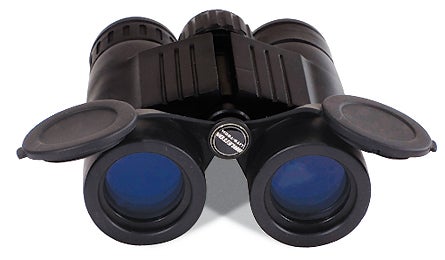 Brunton LiteTech Mid-size (10×32)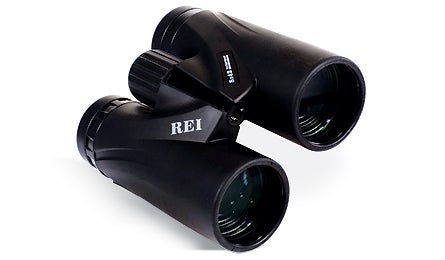 REI XR 8×42
Compact

Best Buy

Nikon Travelite V (10×25)

At just 9 ounces, these binocs are so light you can wear them around your neck all day. "They didn't bounce against my chest like heavier models," says our tester. Their 10x magnification pulls in far-off terrain details, while coated optics brighten the images. Like all of the models featured in this review, rubber O-rings and nitrogen-filled interiors seal out moisture and prevent fog to make these spotters all-weather capable. The conical body allows for easy gripping, though hikers with huge hands might find them too small. $140; 8.8 oz.; nikonsportoptics.com
Pentax UCF WP (10×25)

Capable of withstanding a steady downpour–even a dunking to 3 feet–these scopes sport the same power (10×25) and field of view (261 feet at 1,000 yards) as the Travelite V, but weigh a few ounces more. The weight gain comes from heavier materials and a rubberized armor casing. Still, the compact, well-balanced design makes them easy to hold and carry. Like other binocs we tested, these come with BaK4 glass prisms and fully-coated optics, which allow more light to pass through the lenses. Bonus points: A screw-in mount attaches to tripods and monopods. $140; 12.3 oz.; pentaximaging.com
Bargain!

REI XR 10×25

These value-priced glasses offer the same moisture-blocking safeguards and light-efficient prisms as more expensive models. What's the catch? They're heavier with no increase in magnification, and despite their double-barrel design, they fold down no smaller than the other compacts. That said, we found that the optics transmitted bright images, even if they showed less detail. $85; 14 oz.; rei.com
Mid-size

Brunton LiteTech Mid-size (10×32)

Bigger is generally better when it comes to magnification and sharpness. Indeed, the 32mm lenses in this model provide views that are clearer, brighter, and more detailed than what you get with 25mm glass. Bigger lenses also increase this scope's relative brightness (the amount of light the binocular can gather) to 10.25, which enhances viewing in dim and overcast conditions. Optical advantages like these helped our tester identify a red-tailed hawk hunting prairie dogs a mile away, then pick out a line of cairns on a distant ridge. The LiteTech's 305-foot field of view also allows quick scans of wide swaths of territory, while the relatively low weight makes these binocs easier to carry than comparably sized models. $140; 1 lb. 5 oz.; brunton.com
Full-size

REI XR 8×42

Want to see more wildlife, damn the weight? Get these large 8x spotters, which feature 42mm lenses that crank up the relative brightness to 27 (that yields great images even in poor light). In testing, we could pick out climbers on shady parts of Longs Peak from a mile away. Eye relief, which measures the strain on your eyes, is a comfortable 20mm. That translates into a 367-foot field of view at 1,000 yards (see "Get Clarity" for an explanation). Bonus: The XR is tripod-compatible and has a padded neck strap, both of which help soften the extra weight. $160; 1 lb. 8 oz.; rei.com
Get Clarity

Learning a bit of jargon will help you find your ideal binoculars.
Magnification

10x means the lenses magnify 10 times more than the naked eye, so an elk at 1,000 yards appears only 100 yards away.
Lens size

The larger the diameter of the front lens (measured in mm), the more light it collects. That results in a sharper and brighter image, in addition to a higher relative brightness level.
Eye relief

The distance (in mm) your eyes must be from the eyepiece to see the entire field of view. Smaller eye relief distances can strain your vision. Glasses-wearers should seek out an eye relief of 11mm or more.
Field of view

The width (in feet) of the area observed at 1,000 yards. The smaller the field of view, the more powerful the magnification, and the smaller the eye relief.
Waterproof

To make top-end binoculars waterproof and fogproof, optical spaces are filled with nitrogen gas and sealed with rubber O-rings.
Relative brightness

This index represents the quantity of light gathered by a binocular's lenses. Levels from 4 to 16 are best for daylight; 16 to 25 are optimal for dawn to dusk; anything above 25 is suitable for all light conditions.