Le Bent Le Base 200 Lightweight Crew
Coziest baselayer from the Fall/Winter 2018 Gear Guide.
Brand:

Le Bent

Model: Le Base 200 Lightweight Crew
---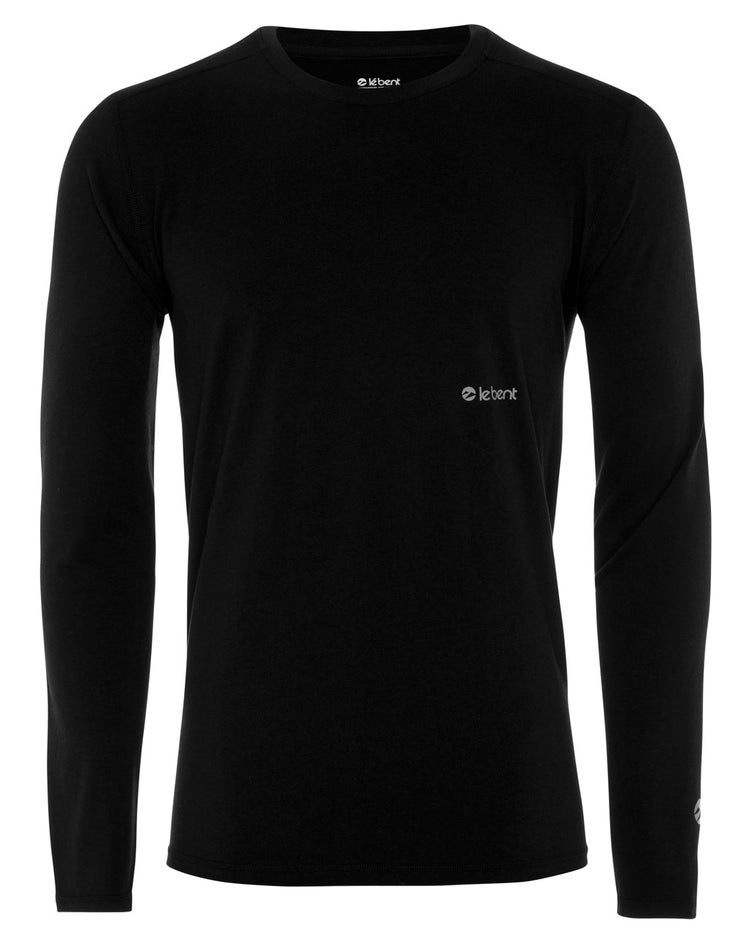 Yes, we embrace roughing it, but that doesn't mean we don't appreciate the softest fabric against our skin. The Le Base 200's blend of bamboo rayon (66.5 percent), merino (30.5 percent), and lycra (3 percent) "felt as soft as my favorite old cotton tee," says one tester. Another liked the buttery feel so much she slept in it at home. The merino/rayon combo also contributes to solid temperature regulation through varied conditions: We used the Le Base on everything from digging snow pits at -10°F to cross-country skiing and trail running in the 20s.
THE DETAILS
This top has ample stretch, and the long- cut sleeves and hem stayed tucked exactly where we wanted them. Wicking is about average for natural materials. We sometimes felt sweaty, but the fabric pulled moisture away from the skin even if it didn't feel totally dry (moisture is held in the core of the yarn, away from the skin). And the Le Base held its shape well through multiple uses.
TRAIL CRED
"This top was so warm, I could wear it with a much lighter windshell and still feel comfortable," said a tester after a 20°F snowshoeing trip. 
Weight: 8.5 oz.
Sizes: Men's S-XL, Women's XS-L
–

See more of the best Baselayers for Winter 2018

See the entire Winter Gear Guide

–