Holiday Gift Guide 2011: Yosemite in the Sixties
The backcountry bookworm will love this glimpse into the past courtesy of Glen Denny.
Glen Denny climbed and lived in Yosemite's iconic Camp 4 in the sixties, where he quietly took photos of the locale and its denizens. Readers of this amazing photo book will recognize the granite monoliths that give Yosemite its fame, but the real pleasure is seeing the hodgepodge of climbing legends and titans of industry in the nascent stages of their careers. Vanguards like Royal Robbins, Tom Frost, and Yvon Chouinard are photographed counting racks of archaic equipment, sending first ascents, and happily living in chosen poverty. I particularly enjoy the cultural cues of thick rimmed glasses, flowing locks, and bell bottom pants that clearly identify the photos' time and place in history.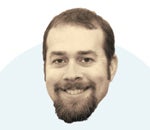 Today's lifestyle of puffy jackets and pre-peak coffee runs stands in stark contrast to the backpacking and climbing days of yore captured in these stunning photographs. If you look for familiar brands on the gear in the photos, you won't find a single label; that's because almost everything from this era was homemade, and guys like Chouinard hadn't even thought of Patagonia yet. All the gear—prototypes really—were built with the intention of getting up the mountain, because that's all anyone wanted to do. These photos capture that tone in a way that elicits a positive, visceral reaction from outdoor lovers like me, making this book one of my favorite additions to my coffee table collection.
List Price:$60.00, but can easily find for $40 or less on sites like amazon.com