Giro Article / Lusi
The best value goggle from the Fall/Winter 2018 Gear Guide.
Brand:

Giro

Model: Article / Lusi
---
---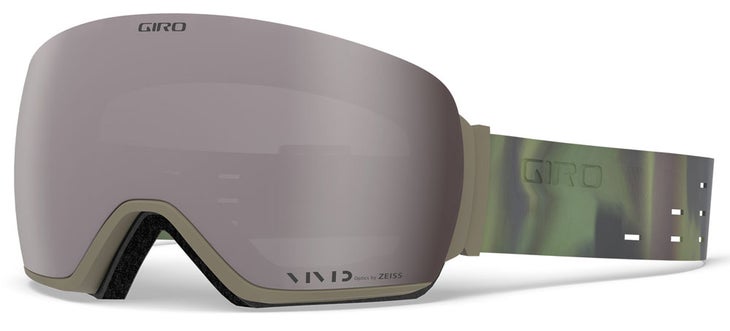 We'd call this the category's best value even if you only got one Toric VIVID lens by Zeiss, but the fact is you get two: one high-light option and one low-light option. That makes the affordable Article (women's is the Lusi) as useful as two pairs of goggles, but at less than the average cost of one. (Knock: It's virtually impossible to swap the lenses without gumming up the peripheries; keep a microfiber cloth handy.) The Article's semi-frameless design (some frame is visible at the bottom edge of the lens) allows for massive field of vision given the relatively low-profile look, but it's best for medium and small faces. (Note: You can buy the Article with a standard woven strap or a silicone one—better for gripping helmets.)
TRAIL CRED
"The Lusi is big enough that you don't have blind spots and it fits seamlessly with a helmet, but I can wear it with just a beanie and it doesn't engulf my face or slide down my nose," one tester says. "Best fitting goggles I've ever tried." 
Weight: 4.6 oz.
–

See more of the Eyewear for Winter 2018

See the entire Winter Gear Guide

–