Get This Gear: Essentials From A to Z
We tested more than 500 products–stoves, clothes, cameras, filters, tech tools, knives, and meals–to find these proven performers.
A | B | C | D | E | F | G | H | I | J | K | L

M | N | O | P | Q | R | S | T | U | V | W | XYZ
A

Appetizer

Keep hungry troops happy with Cache Lake's addictive Curried Sweet Potato Latkes. These mildly spicy pancakes taste like a gourmet fusion of Indian and Southern fare. And they cook up in minutes: Just add water, stir, and fry, pancake-style. $5; cachelake.com
A | B | C | D | E | F | G | H | I | J | K | L

M | N | O | P | Q | R | S | T | U | V | W | XYZ
B
Baselayers

LIGHTWEIGHT Made from 70 percent merino and 30 percent polyester, the Patagonia Wool 1 T-shirt breathes well, wicks moisture, and resists odor naturally, and the touch of polyester speeds drying time. It became an instant favorite among testers, who wore it while hiking, climbing, running, and even just walking around town. The cut was baggy in early samples, but Patagonia says the problem has been fixed. $75 (m's), $65 (w's); 2.2 oz. (w's M); patagonia.com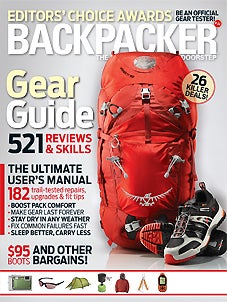 MIDWEIGHT Our tester never took off the Gordini Lavawool Midweight Zip Top during a weeklong trek in the Andes, where conditions ranged from the 10s to the 50s. Like the Patagonia shirt, the long-sleeve Gordini is a poly/wool blend, though in this case the fabric is 88 percent synthetic. The mix wicks well and dries fast, and didn't smell ripe until day five. $50; 8 oz. (m's L); gordini.com
HEAVYWEIGHT With a fleecy inside that's as soft as flannel, Patagonia's Stretch Velocity Zip-Neck is the ideal baselayer for cold conditions because of its warmth, outstanding four-way stretch, breathability, and moisture management. Our tester wore it under a waterproof shell while backpacking in freezing rain and reported zero chill. The snug fit and smooth outer surface make for easy layering. A front zipper extends to the belly, offering superior ventilation. Eco-bonus: It's made with 100- percent recycled Polartec Powerstretch polyester. $100; 8 oz. (w's M); patagonia.com
Batteries

The best AAs and AAAs just got better. Energizer Ultimate Lithiums now last 15 percent longer than before, which means we regularly see four to eight times the battery life of alkalines. Plus, you get much better performance in cold weather and 40 percent less weight. About $2 each; energizer.com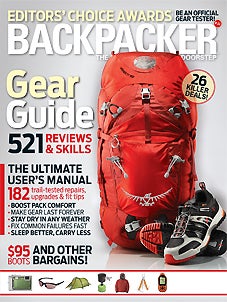 Binoculars

Waterproofing, condensation resistance, impact armor, and killer optics: Brunton's Epoch Compact 10 x 25 delivers the whole package at a reasonable weight with an image that's tack-sharp from edge to edge. $575 (street price); 13.5 oz.; brunton.com
Blister remedy

Stretchy, stick-on Spyroflex eliminates friction, preventing hot spots from becoming blisters–and blisters from getting worse. It also absorbs fluid, provides an antibacterial barrier, and keeps blisters moist so they can heal fast. Bonus: Spyroflex doesn't stick to wounds (allowing easy dressing changes), and can be left on for up to a week. $7; agslabs.com
Bottle cap

Human Gear's capCAP turns any wide-mouth bottle into a hybrid. You can chug from the skinny spout without spilling, but still open it wide for easy water treatment and cleaning. $6; 1.2 oz.; humangear.com
Bug repellent

Normally, we recommend only DEET-based bug dope for serious mosquito protection. But Repel Lemon Eucalyptus is natural and kept our tester bite-free during mosquito and blackfly feeding frenzies in the Adirondacks. $8; 4 oz.; repel.com
A | B | C | D | E | F | G | H | I | J | K | L

M | N | O | P | Q | R | S | T | U | V | W | XYZ
C

Cameras

ULTRA-RUGGED Get those dramatic bad-weather shots without worrying about ruining your digital. The 10.1MP Olympus Stylus 1030SW is waterproof (to 33 feet), shockproof (up to a six-foot drop) and freezeproof (down to 14°F). It snapped excellent snowstorm photos in Utah's Wasatch Range, bright-sun shots atop Mt. Whitney, and sweet underwater video in the saltwater of San Francisco Bay. The processor is fast, and the razor-sharp LCD is big–2.7 inches diagonal. It has a nonextending lens with a 28mm-102mm zoom equivalent that's great for scenics and close-in action, and it rapid-fires 5.2 frames per second. The lithium-ion battery recharges in about two hours and lasts for about 200 shots. Bonus: A tap control allows you to navigate basic functions when you're wearing thick gloves. $300; 6.3 oz.; olympusamerica.com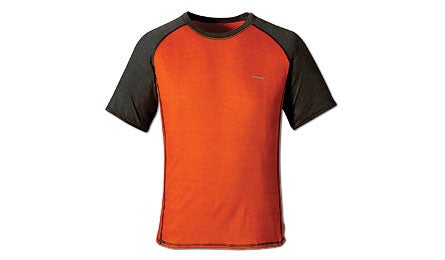 BARGAINThe tiny, 10MP Canon Powershot A1000 IS covers a wide range of scenics and close-ups. Thanks to a versatile 35mm to 140mm zoom, it took sharp, richly colored landscapes in Utah sandstone country and excellent macros of insects. It also has image stabilizer technology, a reasonably short shutter lag, and video. It accepts SD/SDHC memory cards for storage up to 32GB, and AA batteries for go-anywhere power. Quibble: Like most point-and-shoot models, it autofocuses too slowly for quick action. $175; 7.2 oz.; usa.canon.com
Camp shoes

Flip-flop Toe-thong sandals are usually better in theory than practice when it comes to camp use. Not KEEN's Waimea H2. Equipped with a protective toe bumper and a wider than normal strap, it's the most wilderness-worthy flip-flop we've tried. A cork and compression-molded EVA midsole makes it comfortable enough for a two-mile walk from camp. $50; 15 oz. (w's 9.5); keenfootwear.com
Ultralight The Sanuk SUV is a minimalist slip-on with lugged tread–ideal for backpackers who want the most comfort for the least weight. The rubber soles are stout and grippy enough for short scrambles to a sunset view, and the tough canvas uppers are crushable enough to fit into a pack lid or pocket. $75; 8 oz. (m's 9); sanuk.com
River crosser With its sturdy mesh upper, protective toe guard, and self-draining, lugged sole, END's WOW is as ideal for slippery stream crossings as it is for kicking around camp. And because it has a cushy, supportive midsole, it can even be pressed into service as an ultralight hiker. $80; 9 oz. (m's 9); endfootwear.com
Carabiner

The stainless steel Nite Ize S-Biner is so infinitely useful (for rigging everything from camera gear to bear bags) that we gave it an Editors' Choice Award last year (4/08). The newest size, #5, holds up to 100 pounds. $4; 1 oz.; niteize.com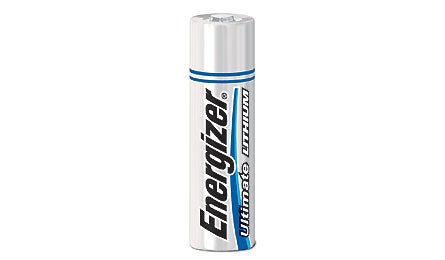 Chair

Chilling in camp? Do it better with Crazy Creek's Hexalight Power Lounger. The chair's back extends 22 inches for full spinal support, and the half-inch-thick padding cushions against rocky terrain. Bonus: Unfold the seat to create a minimalist three-quarter-length sleeping pad (great for kids or for bolstering your own pad's comfort). $56; 1 lb. 6 oz.; crazycreek.com
Chopsticks

Okay, we can't prove noodles taste better with Snow Peak's Carry-On Chopsticks. But who needs proof for an ounce of fun? These collapsible tools have gotten greener since we last reviewed them; the white ash is recycled from broken baseball bats. $30; 1.4 oz. (including case); snowpeak.com
Cocktail

Nothing beats an amazing day spent in the wild–but a cold margarita sure ends it in style. Packit Gourmet's Moonshine Margarita is our pick: Add tequila (chilled in a snowbank or creek), salt the rim of your GSI Outdoors Lexan Margarita Glass (pictured below left; $6; gsioutdoors.com), and say salud! $4; serves 2; packitgourmet.com
Compass

If you just want to find north, get any $5 compass. If you want to navigate, get this upgrade. Brunton's 8040G has a tool-free declination adjustment, a mirror for precise bearings and emergency signaling, and clear white letters that are easy to read (even by headlamp). The compass is tough and lightweight, and its deeper-than-normal, liquid-filled capsule means you don't have to hold it level for accurate readings. $40; 1.6 oz.; brunton.com
Cook kits

SOLO Here's a sweet package deal for ultralighters: Optimus's Solo Cook System. The hard-anodized .6-liter pot has a frypan lid and comes with a 3.3-ounce Crux Lite stove. The pot has an easy-pour spout and helpful volume gradations on the inside, and the burner boils a full pot in less than four minutes. Add a folding spork and small fuel canister (both fit inside with the stove) to create a complete kitchen that only weighs 8.1 ounces. $60; optimus.se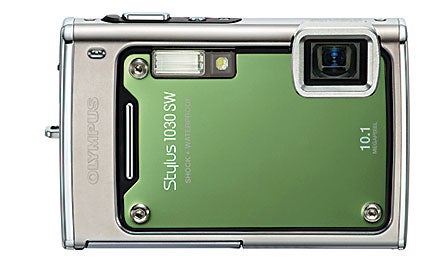 DUO Bulky cookware eating up pack space? MSR's Quick 2 System is a lightweight, smartly integrated set with everything a gourmet needs: 2.5-liter hard-anodized pot (think pasta), 1.5-liter nonstick pot (sauce), strainer lid, two deep plates, and two insulated mugs. $100; 1 lb. 12 oz.; msrgear.com
QUAD Stop raiding the kitchen cabinet for group trips. The GSI Outdoors Gourmet Camping Cook System has two nonstick aluminum pots (2- and 3-liter), each with a clear plastic strainer lid that improves boil times (with clear tops, you'll stop lifting the lid to check for bubbles). You also get a frypan and nesting table service for four (plates, bowls, and insulated cups). Bonus: The storage bag doubles as a sink. $100; 3 lbs. 9 oz.; gsioutdoors.com
Cooler

For post-hike beverages and car camping, nothing beats Fishpond's Ice Storm Soft Cooler. It's soft-sided for weight savings and easy storage, yet durable and effective: Ice inside barely melted during a warm weekend in the Rockies. Credit a thick layer of pliable foam sandwiched between layers of burly nylon and PVC. Key features: a shoulder strap and a rigid bottom for structure and stability. $80; fishpondusa.com
A | B | C | D | E | F | G | H | I | J | K | L

M | N | O | P | Q | R | S | T | U | V | W | XYZ
D

Dessert

Add water. Stir. Wait two minutes. Devour Cache Lake's Lemon Cream Pudding. Lick bowl clean. $3; serves 2; cachelake.com
Dog gearBOWLGuyot Designs' Squishy Bowl Pet is the dog version of the mashable, packable people bowl that earned Editors' Choice honors in 2007 (April). It's made of food-grade silicone, sits without spilling, and has rounded edges for easy cleaning. $10 to $20; 3 sizes; guyotdesigns.com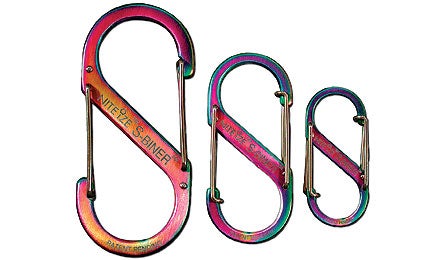 LEASHRuffwear's Just-a-Cinch system auto-tightens when your dog charges that tempting squirrel; soon he'll learn to heel rather than yank. The 10mm climbing rope will last a lifetime, the webbing handle is comfortable, and a friction device prevents the collar from over-loosening. $20; ruffwear.com
PACK Here's a smart way to go ultralight: Let your dog carry his share. Ruffwear's Palisades is built with durable materials, and the load stays balanced, thanks to load-compression straps and onboard 1-liter water bladders that you can use to fine-tune weight distribution. Capacity (up to 1,098 cubic inches) is perfect for a weekend. $100; 3 sizes; ruffwear.com
Dutch oven

Iron Chef, move over. Nothing beats the Lodge Logic Camp Dutch Oven for gourmet campground cooking. Make a roast sirloin, lasagna, or a pineapple upside-down cake–and earn undying gratitude from family and friends. $40-$175 (depending on size); lodgemfg.com
A | B | C | D | E | F | G | H | I | J | K | L

M | N | O | P | Q | R | S | T | U | V | W | XYZ
E

Electrolyte mix Give your water a sweet-and-spicy flavor boost–and add electrolytes–with nuun's Kona Cola. $20 for 36 tablets; nuun.com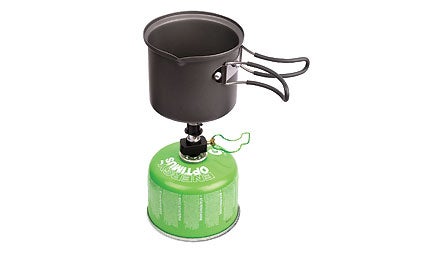 Energy bars

CLIF MOJO PEANUT BUTTER & JELLY A pleasant change of pace from the raft of chocolate bars. Not too sweet, with a tangy grape bite and a soft texture that travels well and doesn't freeze solid. $2; clifbar.com



COOKIE QUEEN'S BACKCOUNTRY BAR Dense and delicious, with a distinctly real-food texture and buttery flavor. Loaded with bits of dried fruit. $3; cookie-queen.com



PROBAR CHERRY PRETZL Two of our favorite food groups–fruit and pretzels–make this salty, sweet concoction a flavorful, filling snack we can enjoy over and over. $3; theprobar.com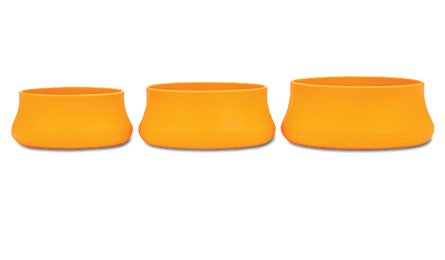 A | B | C | D | E | F | G | H | I | J | K | L

M | N | O | P | Q | R | S | T | U | V | W | XYZ
F

Firestarter Trust us, rubbing two sticks together ain't gonna cut it in an emergency. AMK's Sparklite Fire Starter is a tiny rolling flint that's easy to spark with one hand and comes with a four-pack of tinder. $11; 0.2 oz.; adventuremedicalkits.com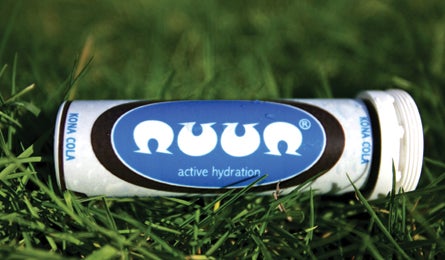 First-aid kits

Ultralight Here's one for the hiker who's good with duct tape but wants a tiny bit more. Helenbac's Pocket Ultralight is pared down to just the essentials for wound care (bandages and ointment) and a couple of doses of ibuprofen. Supplies come in a sturdy zip-top bag. $8; 1.8 oz.; helenbacfirstaid.com
WEEKEND Get the perfect compromise between weight and supplies with AMK's Ultralight .9. It includes bandages, meds, blister treatment, and wound care essentials (including duct tape), all packed neatly in waterproof pouches inside a zippered silnylon sack. $35; 10 oz.; adventuremedicalkits.com
WEEKLONG For large groups or longer trips, nothing beats the REI Backpacker First Aid Kit for value and user-friendly organization. Fold-out panels display all the contents for easy access, and small vials let you personalize the kit (they come empty). Bonus items: a compact first-aid manual and aloe gel for burns. Missing item: a triangular bandage. $42; 1 lb. 7 oz.; rei.com
EXPEDITION Designed for remote trips and long-term wound care, Helenbac's Basecamp First Aid Kit has plenty of commonly used items (like bandages), plus tools to handle more serious injuries, like EMT shears and a Sam Splint. $96; 1 lb. 9 oz.
Fleece jacket A midweight fleece is to hikers what a wetsuit is to surfers: indispensable. Make yours Patagonia's R2 Jacket. The latest rendition of the classic Regulator fleece is still tops for warmth, breathability, and weight. The secret: variable length fibers that trap warm air and make this jacket lighter and more compressible than equally warm competitors. $150; 13 oz. (w's M); patagonia.com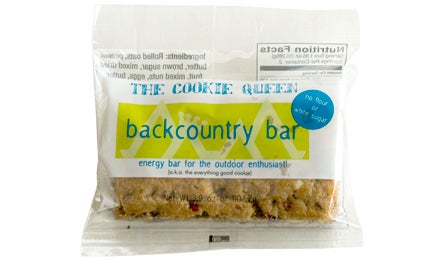 Footbed

Give any boot or trail runner a custom-fit feel with Sole's Softec Ultra heat-moldable inserts (requires warming the footbeds in an oven). The moldable EVA layer is topped with soft foam and wicking polyester. Try the Regular for most boots, or the Slim Sport for lower-volume shoes. $45; 5.2 oz.; yoursole.com
A | B | C | D | E | F | G | H | I | J | K | L

M | N | O | P | Q | R | S | T | U | V | W | XYZ
G

Gaiters Mountain Hardwear's Xenon Stretch have burly Cordura on the lower section for durability and stretchy Gore-Tex Paclite on the upper for breathability. Fit is trim and snug. $85; 11 oz.; mountainhardwear.com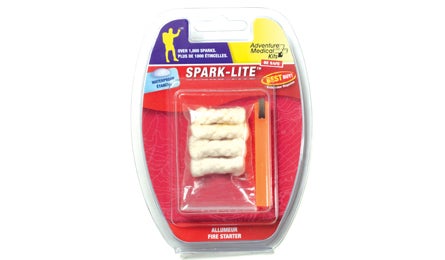 Game

Upgrade storm-day fun with the three-in-one BagGames, a packable (but full-size) game of checkers, chess, or backgammon. $15; 15 oz.; baggames.com
Gear repair book

Shameless endorsement: Fix almost any hiking equipment with Don't Forget The Duct Tape, by our gear editor. $8; mountaineersbooks.org
Gloves Three-season Kombi's Windbreaker Fleece are workhorse gloves that are perfect for all but the wettest trips. During a nine-hour day with windchill near freezing, they kept our tester's digits toasty. An adjustable wrist cinch seals out drafts, and a leather palm and thumb improve grip. $25; kombiltd.com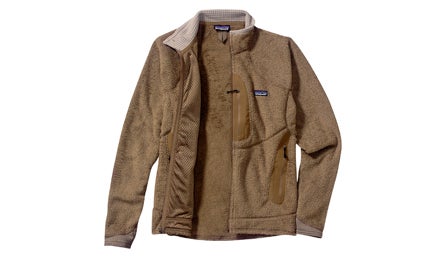 Winter Think of Black Diamond's Pursuit like a softshell jacket for your hands. The water-resistant Schoeller 3XDry shell blocks bitter wind and allows hands to breathe no matter how hard you're working, while the removable WoolWeight Liner adds warmth (and can be worn solo in mild conditions). The Pursuit's wrist gaiter cinches snugly, and leather grips provided the dexterity one Colorado tester needed to futz with tele bindings. Pursuit: $99; 4.2 oz. Liner: $40; 2 oz.; bdel.com
GPS

All-around favorite The touchscreen Garmin Oregon 400t earned Editors' Choice honors this year for its unmatched blend of user-friendliness and advanced features. $599; 7 oz.; garmin.com
Best onboard mapsDelorme's PN-40 serves up detailed topos, color aerial photos, and city maps; an annual fee of $29 gives you full access to Delorme's rich library. Loaded with features that expert users will love, this unit has a 24-channel GPS chip that quickly locks onto satellites; it collected accurate tracklogs even under stormy clouds and snow-covered spruce trees in Rocky Mountain National Park. $400; 7 oz.; delorme.com
Grill

Get the portable, dishwasher-safe Cobb Pro Grill for car camping and river trips. Nine briquettes is all it takes to bake, roast, smoke, fry, steam, boil, or grill your favorite foods. The nonstick surface is perfect for dogs, burgers, or sautéed veggies. "It's smaller than a beach ball, but can cook up enough food for a van-load of hikers," said one tester after a trailhead feast near Colorado's Mt. Elbert. The base stays cool, so you can safely move it around camp. $100; 10 lbs.; cobbq.com
A | B | C | D | E | F | G | H | I | J | K | L

M | N | O | P | Q | R | S | T | U | V | W | XYZ
H

Hammock Get a perfectly comfortable–and remarkably flat–night of sleep in the easy-to-sling Eureka Chrysalis. It's heavy for a solo shelter, but the most restful hammock we've used. $200; 4 lbs. 15 oz.; eurekatent.com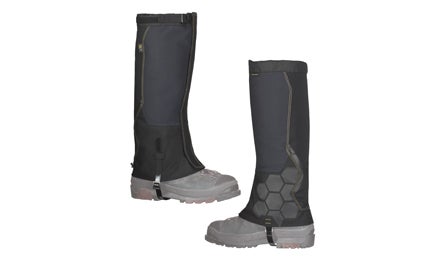 Hand sanitizer

Wisconsin Pharmacal's Pocketpak Spray Pen is slimmer than a Sharpie and slides into the smallest pockets. The pump top delivers a quick-dry mist that kills 99.9 percent of germs, and it won't freeze. $3; 0.4 oz.; atwater-carey.com
Hat

COLD Get a softshell beanie that scrunches down to baseball-size but offers the warmth and windproofness of a much burlier, bulkier dome. Cloudveil's Rayzar, made from water-resistant yet breathable Schoeller WB-400 fabric with a fuzzy fleece lining, kept one tester comfy on a winter Grand Canyon trip when lows dipped into the 30s and winds hit 25 mph. $40; 2 oz.; cloudveil.com
RAINOutdoor Research's Coastal Sombrero is an updated version of the classic Seattle Sombrero (Editors' Choice Gold Award, 4/05). Think of it like an umbrella for your head–made with Gore-Tex Paclite and a four-inch stiffened brim. An elastic cinch battens the hat down against wind. $50; 3 oz.; outdoorresearch.com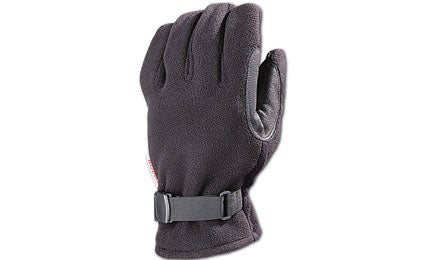 SUN Beat the heat with Royal Robbins's Extreme Expedition Hat, made from breathable, fast-dry Coolmax. "The Lawrence of Arabia neck protected my ears and neck from UV on long, shadeless days," said one Southwest tester. Fashion note: The shield snaps off for use in non-desert-dork mode. $20; 2 oz.; royalrobbins.com
Headlamp

Ultralight The featherweight Princeton Tec Scout has three brightness levels, two flasher speeds, enough battery life for all-night epics, and a can't-be-beat price. Downside: It takes four 2032 lithium coin-cell batteries, which are pricy. $20; 1.6 oz.; princetontec.com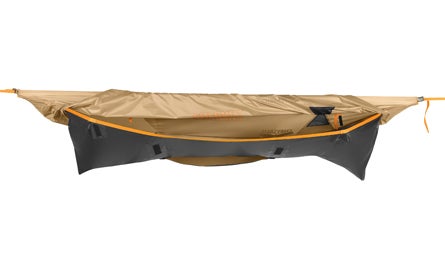 Ultra-versatileMammut's X-Zoom sets a new standard for do-it-all headlamps, with the ability to adjust for every lighting need from camp chores to midnight navigation. The versatile performance earned it an Editors' Choice Award this year. See page 33. $100; 7.3 oz.; mammut.com
Headphones

Cellpoint's Flamingo Music Active Lifestyle Headset delivers clear high tones and rich bass. The customizable in-ear clips are much more comfortable and secure than ear buds. $50; 1 oz.; cellpoint.com
Heat packs

We reheat (or prevent) numb digits with Grabber Hand Warmers. They produce up to 10 hours of warmth and come in a boot version. Like duct tape, they have many uses–boosting stove-canister performance, keeping water bottles from freezing in extreme cold, drying wet boots and gloves, warming sleeping bags, and thawing everything from frozen bite valves to car locks. $2 per pair; warmers.com
Helmet

Our tester said the new Petzl Altios is "the most comfortable brain bucket" he'd worn in years. The key? Soft, wicking microfiber covers scalp contact points, and a trampolinelike net keeps the helmet floating above your head. Sizing adjustments are a cinch with the large rubberized dial. $80; 11 oz.; petzl.com
Hydration bladder

CamelBak's 100-ounce Omega reservoir is virtually indestructible (for proof, go to backpacker.com/smackdown), never leaks, resists hydration-system funk, and has an easy on/off bite valve. $30; camelbak.com
A | B | C | D | E | F | G | H | I | J | K | L

M | N | O | P | Q | R | S | T | U | V | W | XYZ


Ice axe

Everything you need and nothing you don't: Petzl's Snow Walker couples a light aluminum shaft with a strong steel pick and adze. Brake a glissade, chop steps, or stop a fall on steep snow. Perfect for backpackers looking to tackle Hood, Rainier, or a winter fourteener. $80; 1 lb.; petzl.com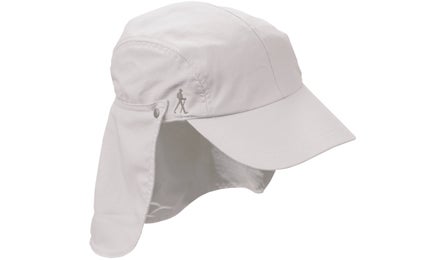 Instant coffee

This is what Italian ultralight hikers would pack. Premix dried milk with Medaglia D'oro Instant Espresso for a strong, rich jolt of caffeine. $3 for 2 oz.; javacabana.com
A | B | C | D | E | F | G | H | I | J | K | L

M | N | O | P | Q | R | S | T | U | V | W | XYZ
J

Journal

Rite-in-the-Rain's Sportsman's Journal is tops for logging thoughts and trail beta. The waterproof paper means you'll never come home with a ruined journal. $8; 3 oz.; riteintherain.com
A | B | C | D | E | F | G | H | I | J | K | L

M | N | O | P | Q | R | S | T | U | V | W | XYZ
K

Kids' gear

Boots Three of our testers-in-training ran the leather, midcut Hi-Tec Altitude IV Jr. hard, from sloppy mud hikes in Vermont to a snowy overnight on Mt. Rainier. The fit is superb, and the well-padded ankle and tongue made small feet feel secure. There's plenty of flex at the forefoot and ankle, yet it offers more support, protection, and waterproofing than tennies or discount pseudo-hikers. $60; hi-tec.com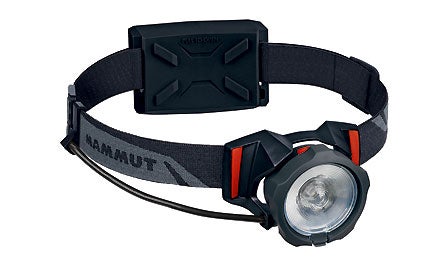 Jacket Whether our kids were climbing Vermont's windy Mt. Mansfield or waiting for the bus in freezing temps, they stayed warm in the Cloudveil Enclosure Parka. Made from a dense, proprietary synthetic fill that offers loads of warmth for little bulk, the Enclosure's water-resistant nylon shell repels rain and dries quickly. A cinchable hood and roll-down fleece cuffs seal out drafts. Durability is hand-me-down tough. $150; 13 oz. (youth L); cloudveil.com
Pack Kids won't complain when asked to carry a pack this cool. Osprey's Sprint Series impressed our mini-testers for its dialed-in, "no pain" fit, and all the sweet features they've seen on mom and dad's packs (like a hydration sleeve, bottle pockets, and a built-in raincover). They begged us to give it an Editors' Choice Award. How could we say no? ospreypacks.com
PantsREI's Sahara Convertibles were the only trousers one young tester needed during a four-day summer trek in Yosemite. Made from durable nylon with UPF 30 protection, they dried quickly after creek crossings, and the bottoms easily slipped over hiking shoes. $33; 3 oz.; rei.com
Knife

ALL-PURPOSE If you're a knife person (you know who you are), you understand why a beautiful and functional blade is worth some extra green. Benchmade's Kulgera is one of our favorites. The 3.6-inch steel blade is sharp enough to slice (not squash) sushi, durable enough to whittle oak, and simple to clean after dipping it up to the handle in peanut butter. The textured fiberglass handle never slips, and you can open the blade with a flick of your wrist or with your thumb, even if you're a lefty. $200; 3 oz.; benchmade.com
MINI Carry CRKT's Small Pazoda for simple jobs and emergencies. "It's sharp, easy to hold, and locks securely," said a tester. "And unlike most tiny blades, it feels solid in your hand." $20; 1.6 oz.; crkt.com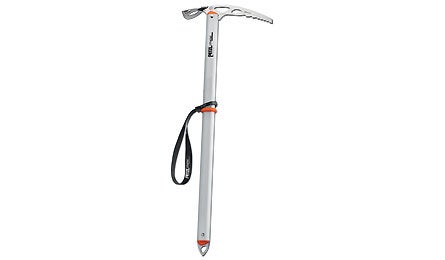 MULTITOOL "I pack Leatherman's Juice S2 for just about every trip," says one editor. Why? It has the usual tools–scissors, a three-inch blade, pliers, screwdriver, etc.–plus a can opener, which many other lightweight models lack. $48; 4.5 oz.; leatherman.com
A | B | C | D | E | F | G | H | I | J | K | L

M | N | O | P | Q | R | S | T | U | V | W | XYZ
L

Lantern

BATTERY-OPERATED Light, bright, and packable, Black Diamond's Orbit is the LED lantern that every staffer wanted this year. It was so coveted we gave it an Editors' Choice Award. $30; 4.5 oz.; bdel.com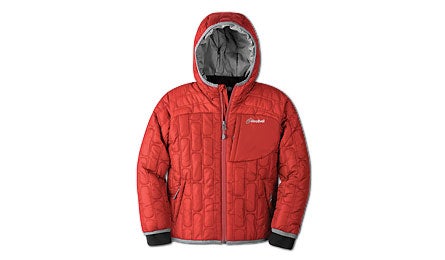 GAS-POWERED Light up group campsites with the Primus Micron. It uses a standard fabric mantle housed inside a rustproof steel-mesh cylinder to crank out 70 watts. It lasts 12 hours on a standard-size canister. An automatic ignition and durable mantle (one lasted us all summer) seal the deal. $70; 4 oz.; primuscamping.com
Lighter

We like eGear's polycarbonate Windmill, which weighs a hair more than a Bic, but works way better in wind and rain. When it's empty, screw Brunton's Fuel Tool ($14; .8 oz.; brunton.com) to any near-empty butane canister and use the dregs to refill the lighter. $45; 1.1 oz.; egear.com
Lip balm

Elemental Herbs All Good Lips doesn't melt in the heat, goes on smooth in the cold, heals chapped lips fast, and comes in three tangy SPF 15 flavors–original, sweet tangerine, and cool spearmint. $4; elementalherbs.com
A | B | C | D | E | F | G | H | I | J | K | L

M | N | O | P | Q | R | S | T | U | V | W | XYZ
M

Map tool

Meet the most useful 4-by-7-inch piece of plastic we've seen. The Brooks Range Map Tool is gridded with all of the UTMs, mileage scales, and slope indices found on maps published in North America, Europe, New Zealand, and Japan–great for geek-precise plotting. $18; 2 oz.; brooks-range.com
Mapping software Web-based Topo! Explorer Deluxe gives you surfing access to USGS maps, aerial photos, and map tools for all 50 states. Add trail overlays and info boxes by accessing National Geographic's National Recreation Database. Start with 25 free topo downloads; additional quads and hybrid aerial photos are $1 apiece. $50; shop.nationalgeographic.com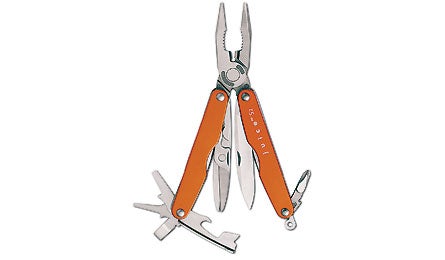 MP3 player

Waterproof, shockproof, and featherweight, Freestyle's Audio Soundwave 2GB has a built-in FM radio tuner, waterproof ear buds, and holds 320 songs. It rocks for 18 hours on a single USB charge. $90; 1.25 oz.; freestyleaudio.com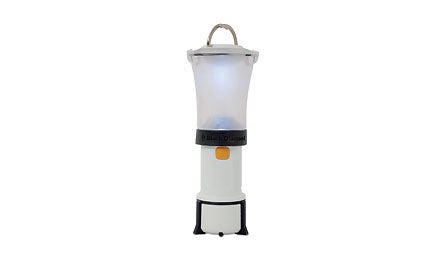 Mug

For hikers who want the perfect cup, damn the price, get Snow Peak's Double Wall Titanium Mug. It weighs only 4.2 ounces, but it's big enough for a Ramen dinner, and it keeps your coffee hot without scorching your lips. $50; snowpeak.com
A | B | C | D | E | F | G | H | I | J | K | L

M | N | O | P | Q | R | S | T | U | V | W | XYZ
N

National parks pass

Put one on your essentials list in 2009, and see how many parks you can hit in a year. Our six-issue series–an insider's guide to the country's premier national parks–starts next month with the Grand Canyon. $80; nps.gov/fees_passes.htm
A | B | C | D | E | F | G | H | I | J | K | L

M | N | O | P | Q | R | S | T | U | V | W | XYZ
O

Oatmeal

Can't stomach another packet of instant? Tuck into a yummy bowl of PackIt Gourmet's Jamaican Peanut Porridge. It's a creamy breakfast of oats, coconut, ground peanuts, and spices. $5; serves 2; packitgourmet.com
A | B | C | D | E | F | G | H | I | J | K | L

M | N | O | P | Q | R | S | T | U | V | W | XYZ
P

Pants

The nylon ExOfficio Nio Amphi Convertible did it all on a 40-mile fall trek in Peru, where conditions ranged from cold rain to sweltering heat. A loose cut in the legs and seat provide great mobility, and they're quick-drying and breathable but as soft as cotton, with an integrated belt that prevents sagging under a pack's hipbelt. $80; 13.4 oz. (m's L); exofficio.com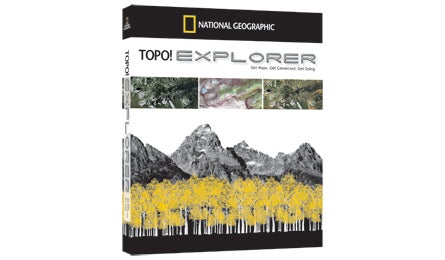 Peanut butter

Single-serving packets of Justin's Organic Nut Butters are the best thing to happen to trail lunches since, well, maybe ever. Available in three peanut and three almond flavors. $6-$10 for 10; justinsnutbutter.com
Personal locator beacon

Here are 10 ounces that could save your life: the smallest, lightest, GPS-enabled PLB available. ACR's MicroFix transmits on a robust 5 watts of power for reliable signaling from all but the narrowest slot canyons and densest timber. Once activated, it puts out a constant rescue signal encoded with your GPS location for 24 hours (before the rechargeable batteries die). As with all PLBs, the signals are received by the international COSPASS-SARSAT system of satellites, and rescue calls are coordinated by a federal agency. PLBs offer the most reliable transmission of any satellite beacon or phone system, but there's no messaging capability aside from an urgent call for help. $540-$600 (street price); 10 oz.; acrelectronics.com
Pillow

Add at-home snoozing luxury for the weight of a candy bar by stuffing a jacket into Therm-a-Rest's microfleece Trekker Pillow. $11; 2.3 oz.; thermarest.com
Puffy jackets

DOWN The 800-fill Mountain Hardwear Nitrous is the perfect lightweight insulation for 40F nights or for layering under a shell in subfreezing conditions. The collar zips to the chin and the sculpted cut is thermally efficient; the combination effectively seals in warmth. The jacket stuffs to softball-size. $220; 9 oz. (w's M); mountainhardwear.com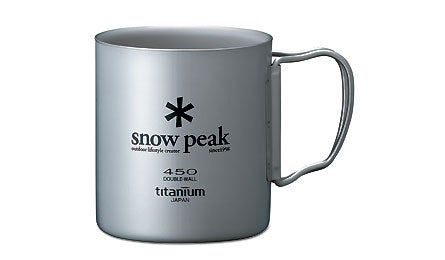 SYNTHETIC For nasty weather, we like GoLite's Reverb. It's not ultralight, but with moisture-phobic synthetic fill, watertight zippers, and a waterproof shell, it has kept us warm and dry through spitting snow and bitter alpine wind. Long pit zips and a detachable powder skirt make it a great ski jacket, too. $250; 1 lb. 11 oz. (w's M); golite.com
A | B | C | D | E | F | G | H | I | J | K | L

M | N | O | P | Q | R | S | T | U | V | W | XYZ
Q

Quiet

Silence a snoring tentmate or flapping rainfly with Eagle Creek's Earplane Ear Plugs. They're light, cheap, and reusable. $9; eaglecreek.com
A | B | C | D | E | F | G | H | I | J | K | L

M | N | O | P | Q | R | S | T | U | V | W | XYZ
R

Repair kit Tackle any gear failure–from broken straps to tent tears to pad punctures–with AMK's Backcountry Gear Aid. It has zip ties, duct tape, Seam Grip, and dozens of miscellaneous plastic parts and fabric patches. $32; 7.8 oz.; adventuremedicalkits.com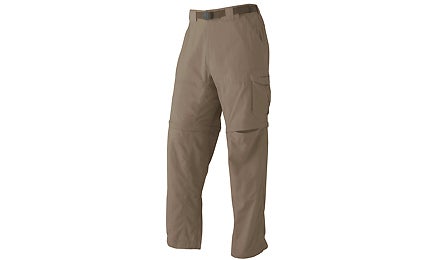 A | B | C | D | E | F | G | H | I | J | K | L

M | N | O | P | Q | R | S | T | U | V | W | XYZ
S

Shells

MOUNTAIN For full-deluge protection, great breathability, and low weight, check out Westcomb's Cruiser. The eVent fabric kept us sweat-free even when we humped big loads up steep canyon trails with temps in the 50s. A helmet-compatible hood with a broad brim, a parka-style cut that covers the butt, and all-around top-quality construction make it expedition-worthy–even though it weighs at least five ounces less than competitive shells. $349; 15 oz. (w's M); westcomb.com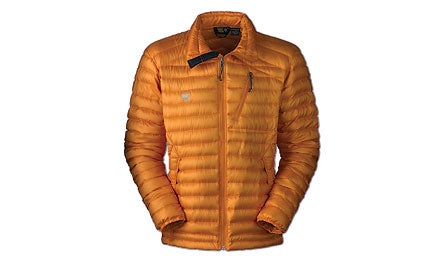 THREE-SEASON The North Face Stretch Diad hits a sweet balance between low weight and all-purpose performance. It rocks for everything but epic storms, and that's why it earned an Editors' Choice Award in 2006. Since then, it's gotten even better, with a new two-way-stretch waterproof/breathable fabric. Our tester loved the rib-level side vents, which kept her from overheating when she huffed up Grand Canyon slopes. And the well-fitting hood and stiff three-inch visor kept out blowing rain. $199; 11 oz. (w's M); thenorthface.com
ULTRALIGHT Testers who wore the Outdoor Research Fanatic on rainy trips in Colorado and Vermont were impressed by this featherweight's waterproofness and breathability. Made from 40-denier Pertex Shield DS, the Fanatic kept testers dry inside and out–without pit zips or vents. They also appreciated the jacket's two-way stretch and snug-fitting hood. And the thin shell isn't flimsy: It held up to rough bushwhacking in southern Utah. $145; 8 oz. (w's M); outdoorresearch.com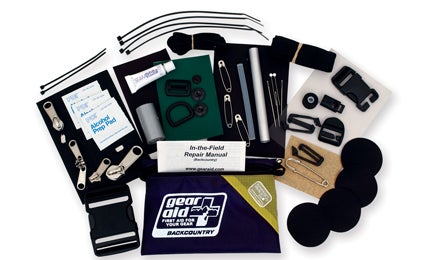 WIND We wore Marmot's versatile Tempo softshell on Colorado fourteeners, breezy trail runs, and winter treks in Arizona. The jacket's four-way-stretch fabric moves easily with the body; it proved highly water and wind resistant, breathable during aerobic activity, and tough as nails against brush and rocks. Fleece-lined pockets make it an ideal outer layer in mild conditions, but the Tempo's athletic fit was also comfortable when layered under heavier pieces. $90; 13 oz. (w's M); marmot.com
Shorts

Thanks to tough, double-layer nylon in the seat, Royal Robbins's Backcountry Short withstood butt slides down Grand Canyon slickrock. The cut is roomy through the legs for good mobility. $45; 7 oz. (w's 6); royalrobbins.com
Skirt

As durable and functional as a pair of hiking shorts–but way more fun to wear! The Mountain Hardwear La Rambla Skirt is made from quick-dry nylon, and the fleece-lined waist is comfortable under a hipbelt. $55; 7 oz. (w's M); mountainhardwear.com
Socks

ALL-PURPOSE A 50/50 mix of merino and synthetic yarns has made Lorpen's PrimaLoft Light Hiker a tester favorite for year-round hiking. The wool adds softness and padding, especially in the heel and under the balls of the feet. Mesh panels on top add breathability; PrimaLoft speeds wicking and drying. $17; lorpen.com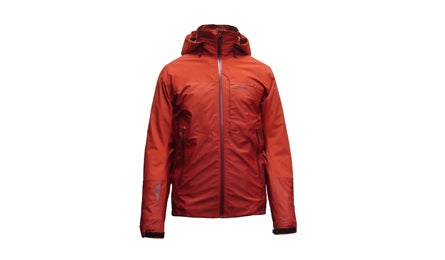 EXPEDITION After 12-mile days with 50-pound loads in the Grand Canyon, our tester credited the padding of Teko's Hike/Trek Heavy Cushion Crew for keeping a spring in her step. A 74/26 merino/synthetic blend, the midcut is plush from cuff to toe and keeps its shape for days. $25; tekosocks.com
LOW-CUT Almost 40 bucks for socks? "They're worth it," promised our tester after logging 150 miles in the X-Socks Run Sky Run. "The polyester/nylon blend is extremely breathable and fast-drying, the varying thickness is tuned for high-mileage comfort, and they last twice as long as other trail-running socks I've tried." $36; x-socks.com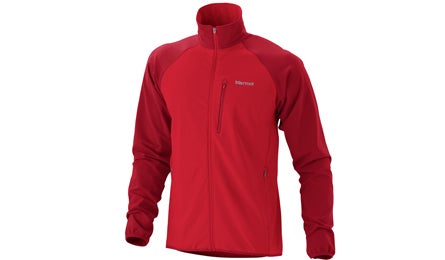 Solar power

Pair Brunton's Solar Roll 4.5 flexible panel with the Solo 3.4 storage battery to create the most effective solar recharge system we've tested. It enables you to charge a device plus the Solo simultaneously while hiking, then replenish another gadget after dark with the juice in the Solo. Solar Roll: $145-170 (street price); 6.4 oz. Solo: $55; 5.1 oz.; brunton.com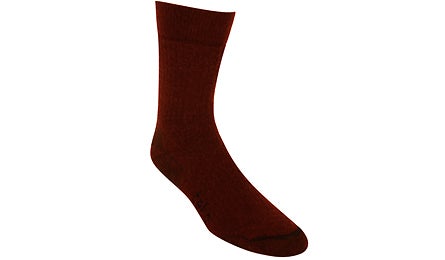 Spork

We know it's just a utensil. But eating is more fun with Light My Fire's Spork, which comes in a rainbow of bright colors and a variety of sizes (including an ultra-versatile large serving spoon with a serrated edge for slicing cheese). $3; 0.5 oz.; lightmyfireusa.com
Stove

FASTPACKER At a mere 1.9 ounces, Snow Peak's LiteMax is one of the world's lightest and most compact cookers. The pot supports are stable enough for solo and two-person pots, and flame control is sensitive enough to keep rice simmering without scorching. Boil times hit four minutes for a liter, depending on weather and fuel level. $55; snowpeak.com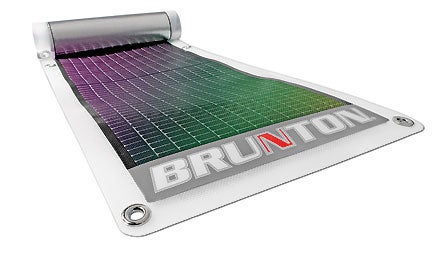 FUEL MISERMSR's Reactor is fast (it boils 1.7 liters in three minutes), windproof (an integrated screen protects the burner), packable (it nests in its pot with a fuel canister), and crazy-efficient (we got an average of eight boils per 3.53-ounce canister). No surprise: It earned an Editors' Choice Award in 2007. $140; 1 lb. 2 oz.; msrgear.com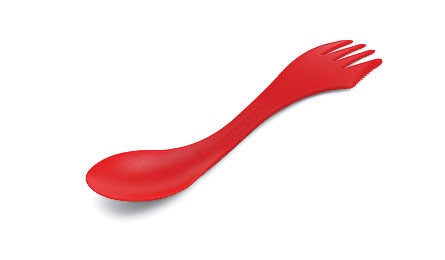 Sunglasses

ALL-PURPOSE Our gear editor is a little obsessed with shades. Really good ones. And she pronounced the Smith Factors "perfect for backpackers," praising the nothing-there feel, the three sets of interchangeable lenses, and the razor-sharp optics. She especially liked the Ignitor lens, which has a rose tint that "enhanced the greens of pine trees and the blues of sky and water, while at the same time giving a greater sense of depth when looking across ridgelines." $129; 0.6 oz.; smithoptics.com
BEST OPTICS Combine the superior clarity of glass with the strength of polycarbonate, and you get SR-91, the lens material used for Kaenon's Hard Core glasses. Result? The crispest vision we've seen in sports-worthy sunglasses, plus shatterproof impact resistance. "The clarity is the difference between spotting a distant raptor and seeing it well enough to ID it as a ferruginous hawk," raved one tester. Fits large faces best. $209; 1.5 oz.; kaenon.com
KILLER DEALOptic Nerve's Roger That can go from Main Street to Mt. Hood with stellar protection and wicked style. The polarized, aviator-shaped shades have removable blinders to block reflected UV rays. One tester reported that they function as well as pricier glacier glasses–no glare, no fogging, secure fit–and are more versatile, since they lack the glacier-dork factor. Best for small and medium faces. $60; 0.9 oz.; nerveusa.com
Sunscreen

EVERYDAYSmartshield's Sunscreen SPF 30 Lotion moisturizes without feeling oily, and it never dripped into our eyes, even during serious sweat-fests in the Adirondacks and Vermont's Green Mountains. $7; 2 oz.; smartshield.com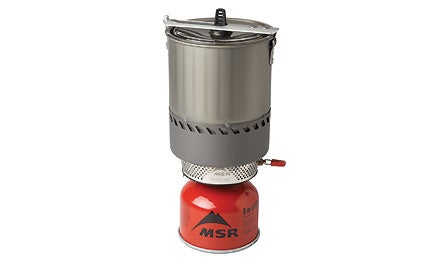 HIGH ALTITUDE It's a bit greasy, but Dermatone Skin Protector Pommade is the best block against alpine rays for face and lips. It won't sweat off and creates a barrier against wind as well. $5; 1 oz.; dermatone.com
Survival gearCOOL TOOL You can't buy your way out of a wilderness emergency, but the credit card-shaped Tool Logic Survival Card I comes close. The included knife is small but sharp (and can be lashed to a stick to create a spear, pictured). Ridges on the spine spark the tool's flint. A single blue LED provides light, and the face-mounted compass provides emergency help with direction. Tweezers extract cactus spines and a toothpick cleans your teeth after you forage for those wild edibles. $30; 1.2 oz.; toollogic.com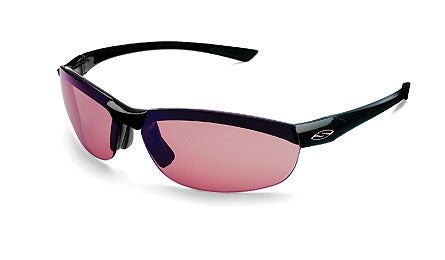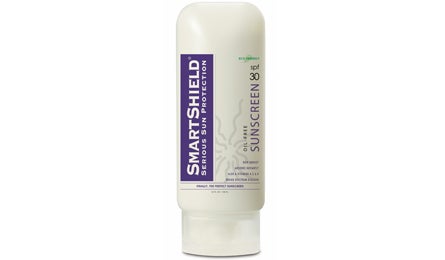 EMERGENCY KIT For the weight of a small apple, Adventure Medical Kits' S.O.L. (Survive Outdoors Longer) collects all the tools a soloist needs to get through an unplanned night out–or longer. The roll-top waterproof pouch contains a whistle, an emergency bivy sack, a liquid-filled button compass, weatherproof matches with a submersible striker and tinder, fishing/sewing kit, rescue mirror, and duct tape. $25; 5.8 oz.; adventuremedicalkits.com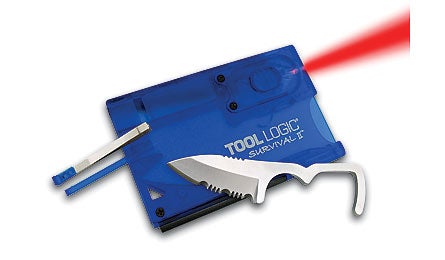 PLAYING CARDS Smart idea: Put a book's worth of survival tips and illustrated instructions on a deck of cards. Pack the Don't Die Out There Deck and brush up on shelter-building and rescue signals while playing Hearts. $7; mountaineersbooks.org
A | B | C | D | E | F | G | H | I | J | K | L

M | N | O | P | Q | R | S | T | U | V | W | XYZ
T

Tea

Slightly spicy, slightly sweet Good Earth Original tea makes the perfect backcountry warm-up. "One sip and you can feel your attitude getting better, even on the cruddiest, coldest night," says one staff fan. When conditions get really bad, add brandy. $5 for 25 bags; goodearth.com
trekking poles">
Trekking poles

ALL-PURPOSE A tough titanium/aluminum alloy enables Komperdell to save weight by building the Contour Titanal with a smaller-diameter pole that matches the strength of larger, heavier models. "It's light and comfortable to hold, with a natural swing weight that made me feel balanced," said a tester. $100; 1 lb. 4 oz.; komperdell.com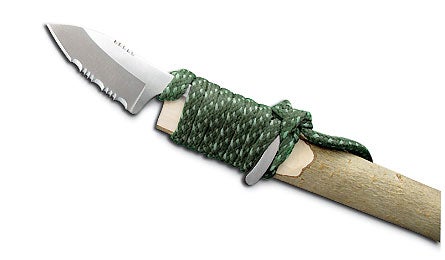 KILLER DEAL Here's why we like Black Diamond's Trail Ergo Corks. The natural cork handles don't get slimy; the flick-locks are easier and faster to operate with gloves than twist-locks; and foam grip extenders let you choke up on the fly for steep ascents. $100; 1 lb. 2 oz.; bdel.com
ULTRALIGHT Our Rocky Mountain editor has broken his fair share of poles, so when he calls Leki's Carbon Lites the best sticks he's used, it pays to listen. "They weigh nothing. They collapse supershort. The handles are made with mega-comfortable foam, and the straps adjust securely." From Utah's high Uintas to Denali National Park, his sample poles suffered no cracks. $200 (add $20 for shocks); 13 oz.; leki.com
Trowel

Sticking to LNT ethics is easy with MontBell's Handy Scoop. It's essentially a big, stainless-steel spoon with a sharp edge; it gouges catholes out of hardscrabble and weighs just over an ounce. $8; montbell.com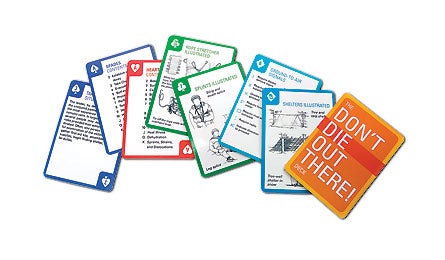 A | B | C | D | E | F | G | H | I | J | K | L

M | N | O | P | Q | R | S | T | U | V | W | XYZ
U

Umbrella

The lightest, most breathable rainwear isn't a jacket. It's MontBell's U.L. Trekking Umbrella, which collapses to toy dimensions (eight inches long with a one-inch diameter) and weighs less than six ounces. $35; montbell.com
Underwear

HIS No chafing, no stink, great wicking, and lightning-fast drying times make SmartWool's Microweight Boxers the skivvies of choice for guys who don't go commando. $40; smartwool.com
HERSExOfficio's Soytopia Seamless Bikini Brief is made of 77 percent soy blended with nylon (for durability) and Lycra (stretch). "The seamless construction is so nonintrusive," said one tester, "it's like going without." Plus, they're easy to wash and drip-dry almost instantly. $18; exofficio.com
A | B | C | D | E | F | G | H | I | J | K | L

M | N | O | P | Q | R | S | T | U | V | W | XYZ
V

Video camera You don't need a sponsor to become an adventure-video star. GoPro's Wide HERO camcorder comes in a waterproof, wearable, shockproof housing, with a superwide (170-degree) lens. Footage is reasonably sharp and free of backlight flares (a weakness of many wide-angle lenses when pointed into the sun). The camera shoots 56 minutes of video (or about 800 five-megapixel stills) on a 2GB SD card. Mounting brackets available for bikes, boats, helmets, and wrists. Life insurance not included. $190; 4.5 oz.; goprocamera.com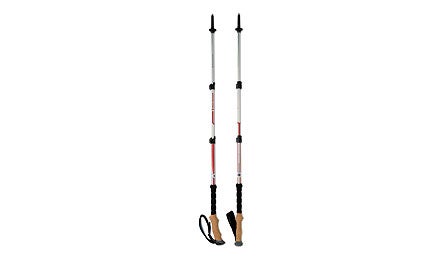 A | B | C | D | E | F | G | H | I | J | K | L

M | N | O | P | Q | R | S | T | U | V | W | XYZ
W

WatchHigh Gear's AltiTech 2 is our favorite digital altimeter/barometer this year for three reasons: 1) the carabiner design is more versatile than a standard wristband; 2) a bar graph tracks climbing and weather data over 24 hours; and 3) it costs lots less than top-end models. The compass adjusts from continuous to single readings to save power. The big face reads well, and you get a thermometer, stopwatch, and alarm. The clip lets you hang it from tent, pack, or harness, so you don't have to dig through winter layers or scratch it up jamming cracks. $150; 2 oz.; highgear.com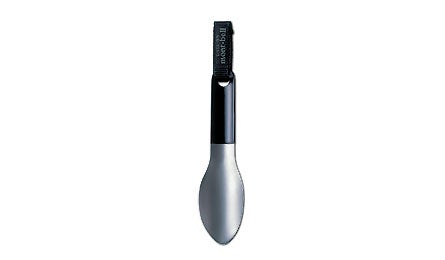 Water bag

Sea To Summit's Folding Bucket packs down to hockey-puck-size, weighs only 2.5 ounces, and easily lugs an evening's worth of water (10 liters) from river to camp. It stands without tipping, making short work of after-dinner dishes. $25; seatosummit.com
Water treatment

DROPSUltralight Aquamira drops neutralize bacteria and viruses with chlorine dioxide, and the purified water doesn't taste like chemicals. $15; 3 oz. (treats 30 gallons); aquamira.com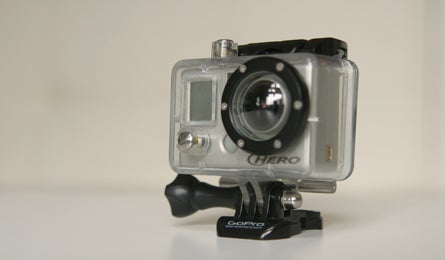 FILTERMSR's HyperFlow is the fastest, lightest, most reliable filter we've tested. It won an Editors' Choice Award last year (4/08). $100; 7.4 oz; msrgear.com
TABLETS Treatment doesn't get any simpler: Drop in one of Katadyn's chlorine dioxide MicroPur Tablets and wait 15 minutes to an hour depending on temperature and turbidity. The taste is clean, but the foil packaging is a tad excessive and a pain to open. $16; 0.8 oz. (treats 30 liters); katadyn.com
Wine bladder

Bring your favorite Syrah, but not the heavy bottle. Platypus's Platypreserve keeps wine fresh better than a Lexan bottle by letting you squeeze out the extra air. Made of BPA-free plastic. $13; 0.9 oz.; platy.com
A | B | C | D | E | F | G | H | I | J | K | L

M | N | O | P | Q | R | S | T | U | V | W | XYZ
X

Xylophone

Upgrade any campfire jam with a lightweight, packable (it's less than five inches tall and around) Stirring Xylophone. Who knew? $16; larkinthemorning.com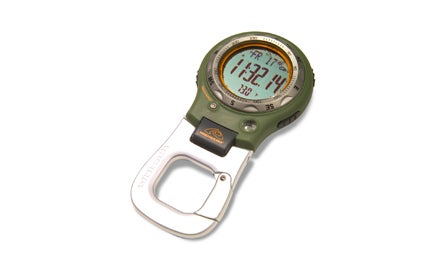 Y

Yoga moves

Improve core strength to prevent injury and rejuvenate sore muscles with this quick (and free!) routine from our sister publication, Yoga Journal. yogajournal.com/video/56
Z

Zipline

You don't need kids to justify a zipline. One staffer installed the Spring Swings Fun Ride in his backyard and says, "If you have two trees, you owe yourself this rush." $50-$100 (depending on length); springswings.com