Gear School: Ultralight Tents
Looking to cut shelter weight in half this summer? A featherweight tent is just the ticket.

Use our diagram for essential component information, then check out PAGE 2 for tips on BUYING, USING, AND FIXING, your tent.


BUY

Consider these options: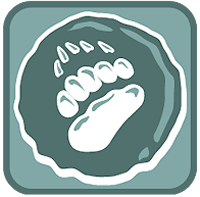 Go for a "conventional" ultralight tent if you want the easiest way to cut weight without sacrificing convenience. These designs look and function much like standard shelters, but they weigh less and cost more. Two-person models in this category typically weigh three to four pounds and cost $300 to $400; the lightest we've tested, the MSR Carbon Reflex 2, weighs just two pounds, 13 ounces.
True zealots turn to niche manufacturers like Mountain Laurel Designs, Six Moon Designs, and Tarptent, which use weight-saving structures—such as shelters that pitch with trekking poles—and high-tech fabrics to go as low as a pound and a half for a two- person tent. These models cost about the same as conventional ultralights, but are typically less durable, less stable in bad weather, and require practice to pitch effectively.
In both categories, nonfreestanding designs offer a better space-to-weight ratio, while freestanding models are easier to set up—especially on tricky surfaces like slickrock or sand.
Make smart concessions on space. If a tent expands in one dimension, it will trim elsewhere to make up for it. Let your body type be your guide: Tall guys should choose a longer design with a narrower floor, while shorter, wider campers can get away with less length and more elbow- or headroom.
Single-wall designs, in which the tent body is waterproof, save significant weight, but suffer from condensation problems. Double-wall shelters perform better in humid weather.

USE

Featherweight shelters require special care in the field. Here's how ultralighter Paul Cronshaw, who once hiked 212 miles on the John Muir Trail with a 10-pound base weight, gets a good night's sleep in his Gossamer Gear The One ($295, 1 lb.; gossamergear.com).
Reduce condensation (the bane of single-wall shelters) by pitching under a tree instead of out in the open. Leave vestibules and vents completely open for maximum ventilation.
Set up behind natural windbreaks, such as bushes or boulders, and angle the tent's corner into the wind.
Protect the tent floor by taking extra care to remove sharp sticks, rocks, and other debris from the site—and always use a footprint (Cronshaw likes Gossamer Gear's Polycryo Ground Cloth; $8, 1.5 oz.).
In windy conditions, when you're pitching a tent that uses trekking poles for support, first secure all corners with rocks on top of the stakes. Then quickly incorporate the poles and stake all guy points.
Mark trekking poles (with tape or a Sharpie) so you can quickly adjust them from hiking length to shelter length. FIX
Silnylon requires seam sealing to ensure waterproofness (factory-applied seam tape doesn't bond to silicone). Use a syringe to apply SilNet ($7, mcnett.com) to all seams on the inside.
Carry a lightweight repair kit in a zip-top bag: one small tube of Seam Grip, a pole sleeve, and a few strips of repair tape (like McNett's Tenacious Tape, $4.50).


DECODE THE NUMBERS

Manufacturers report tent weights in several ways. When comparing shelters, the minimum weight gives the fairest figure.
Minimum weight: just the tent body, poles, and fly— no stakes, guylines, footprint, or stuffsacks
Packaged weight: everything sold with the tent
Pitchlight or fastpitch weight: just the fly, poles, and footprint